Woman Arrested for Shoplifting Groceries
Published: Wednesday, 07 June 2017 11:38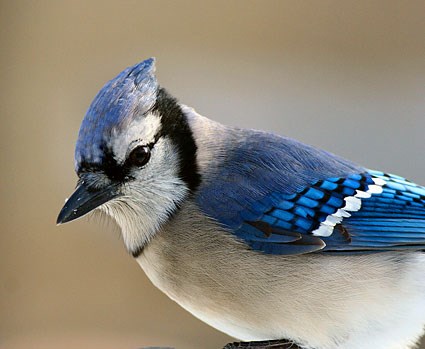 On June 2, a 67-year-old woman was arrested on two counts of petty larceny after she was caught shoplifting items from DeCicco's Marketplace on East Parkway that day. According to the store manager, Katharena Zanders, 67, of Scarsdale, she was observed placing items into shopping bags, including a Walmart bag. The manger spoke with Zanders and reminded her to pay for the items in the bag. However, when Zanders went through the checkout line, she paid for only some items and not others. Items not paid for included: two "Sterling Silver" brand steaks, two 150 oz. bottles of Tide liquid, and several bottles of Lysol cleaner. These items were valued at approximately $75. When confronted by the manager, Zanders first said the items were from Walmart. Then she admitted to putting the items in the bag but said she did not want to pay for them. She then attempted to remove the items from the bag and return them to the store. The manager called police, and they confronted Zanders. While speaking with her, additional unpaid grocery items were seen sticking out of the woman's handbag, in plain view. These included two bottles of garlic powder (of different brands) and a package of butter. Zanders was arrested and released on her own recognizance. She was ordered to appear in Village Justice Court on June 7.
DWI Arrest
On June 2, Jose R. Camano, 57, of White Plains, was arrested on charges of driving while intoxicated (first offense) and operation of a motor vehicle with a blood alcohol level of at least .08. A concerned citizen reported Camano's green Jeep Cherokee was speeding and driving in an unsafe manner on Post Road on the evening of June 2. While outside headquarters, a police officer saw the Cherokee speed by on Post Road, and the officer started to follow the Jeep. The Jeep was swerving and switching lanes without a clear reason. Police initiated a traffic stop, first by using lights and sirens, and second by using an air horn and public address system. When addressing Camano, police noticed a strong odor of alcohol on his breath, slurred speech, glassy eyes and unsteady balance. Camano failed field sobriety tests. An alcosensor test indicated a blood alcohol level of .159. A reading of .15 was later confirmed by a Datamaster test. Camano was released on his own recognizance with an appearance ticket for Village Justice Court on June 7. He was released to the custody of his adult daughter, who was also given the keys to Camano's car.
Stolen Medication
On June 2, a Woods Lane man reported someone stole prescription medication from his house on or around May 13. Further information was not available.
Altered Checks
On May 30, a Montrose Road man reported someone had stolen checks written to pay bills, altered them, and was attempting to cash them. According to the victim, the checks had been mailed from a postal box located at Brewster Road and Huntington Avenue. The man learned of the incident when he received a call from a bank inquiring about an individual attempting to cash a check that had originally been written to American Express but which had then been altered to another payee's name. The man immediately contacted Citibank and advised them of the incident. As of the time of the report, no financial loss occurred.
Electricity Scam
A Lee Road resident reported he received a scam call from someone alleging to be a Con Edison employee May 30. The caller claimed the resident's electricity would be turned off if the resident did not go to CVS and purchase a pre-paid money card and provide the cards' access numbers to the caller. Patrol called the number from which the scam call originated, and the person who answered hung up the phone. It was determined to be a scam. Later that day, a Heathcote Road storeowner was contacted by a caller attempting to initiate the same scam. The storeowner went to CVS, purchased a money card for $1,000 and gave the card's numbers to the caller. Later the caller called back, asking for more money. At that point, the storeowner realized the incident was a scam and informed police.
Computer Scam
On June 3, a Sage Terrace woman reported a person accessed her computer in order to fix a problem she had been having with her Google account, and the person charged her $750 for a lifetime guarantee against hacking. After the woman paid the man by holding up an image of the check and her driver's license to the computer camera, she contacted Apple and realized the guarantee and repair had been a scam. She was advised by police to stop payment of the check and monitor her accounts.
Documents
On May 29, personal papers and documents were found on the ground near the intersection of Brite Avenue and Butler Road. Additional documents were found in a package outside a nearby house on May 28, according to the homeowner who brought the package to police officers who were investigating the loose documents on the road. Information contained in the documents linked them with a car registered in Greenburgh. Patrol contacted Greenburgh police and learned the car had been reported as stolen out of White Plains on May 28. It had been parked in a work yard, with the key inside. Patrol contacted the car's owner, and he said he could come to headquarters to retrieve his documents.
Backpack
A blue backpack was found on the grounds of Quaker Ridge School on Weaver Street May 30. It reportedly contained a "bong" and other items, as per a caller from the school. The backpack was taken to the main office, and police were notified. The backpack was wet, and it appeared to have been left outdoors for a period of time before it was located at 12:45 p.m., according to police. Police vouchered it at headquarters.
Light
An Oakwood Place caller reported a strange light near her house at 7:45 p.m., May 31. Police canvassed the area and during the canvas, it was determined "the reported sporadic flickers of light in the sky were in fact dry lightning." Patrol informed the concerned caller of these findings.
Complaint
A caller reported a man standing on Chase Road, "voicing his displeasure with the President of the United States" June 1. The man was no longer in the area when police arrived.
Shoes
An employee of the Scarsdale Congregational Church told police a friend bothered her at work by accusing her of taking the friend's shoes. The employee said she did not take the shoes. The two women engaged in a verbal argument and the friend allegedly banged on the employee's car windows with her hands. No damage was incurred.
Aggression
Police documented a complaint about an "overly aggressive" solicitor on Drake Road May 30.

A caller reported a person was singing "in an unusual, aggressive manor" on the platform of the Scarsdale train station May 30. Police checked the platform and found no one matching the caller's description.
Help
Police picked up a disoriented, elderly man walking on the Bronx River Parkway and took him to White Plains Hospital Center June 4. Later, a hotline about a missing adult was broadcast from White Plains Police Department. Police realized it was the same man and notified White Plains police.

A woman in an orange Subaru was driving on Christie Place in a state of distress because she just learned her husband had passed away June 4. Her 11-year-old son was with her. Police responded to the scene to offer assistance. Scarsdale Volunteer Ambulance Corps was called due to a medical condition that the woman had and which could be exacerbated under the circumstances. SVAC took her to White Plains Hospital Center for evaluation and further care. She was accompanied by her son.
Road Rage
On June 2, a Roosevelt Place woman advised that a man in a light colored sedan was following her as she was driving on Roosevelt Place and Post Road. The incident allegedly resulted from a near collision of her car and the sedan, which was driving on Roosevelt Place in the wrong direction. The woman rolled down her window to inform the man that he was driving in the wrong direction, when he said, "Mind your f---ing business, or I'll beat your ass." The man then started to get out of his car, and the woman drove away in an attempt to get help at police headquarters. The man pulled onto Post Road behind her car, but she was unsure of where he went after that. The suspect was described as a small male in his 20s, wearing glasses.
Cars and Roadways
On May 29, a Richbell Road resident accidentally got locked out of her running car with her dog inside the car. Police contacted a tow company to assist her.

Two dogs were in a construction worker's truck parked at a Heathcote Road job site May 30. The dogs were in good condition, and the worker said they were in his truck due to the rainy weather. The dogs were his pets.

Police helped a motorist change a flat tire at Mamaroneck Road and Crossway May 31.
A delivery truck became disabled on Hutchinson Avenue because the driver ran out of diesel fuel June 1. Police stood by until a tow truck company arrived to help.

On June 2, a Normandy Lane woman called 911 to inquire about the "drag racing that occurs at night on the Hutchinson River Parkway." Police referred her to the non-emergency number for Westchester County police.

A tree on private property fell over and knocked down a neighbor's cable wires June 3. Police advised the residents to contact Optimum for repair.

Six car accidents were reported in the village this week.
Village Code
An Old Lyme resident complained of noise at 1:22 a.m., May 29. Police canvassed the neighborhood but did not hear any loud noises. The resident said she did not want to be further contacted by police, and therefore police had no assistance in locating the specific address involving the complaint. Later, the resident called again at 2:22 a.m. She continued to refuse in helping police identify the source of the alleged noise. Patrol located a group of people sitting outside in a neighbor's yard. They could be seen but not heard. Police spoke with them, advised them they were not violating any codes but asked them to be considerate of the time. They said they would take their conversation into the house.

Chesterfield Road neighbors complained about noise from a "party bus" parked on the road after midnight June 2. The driver said he was waiting to pick up about 40 people at 12:30 a.m. He agreed to cut the engine while he waited, in order to avoid noise complaints.
A contractor was paving a Seneca Road driveway with an engine-driven machine at 7:48 a.m., June 3. He was unaware of village code involving time restrictions for such work. He apologized and agreed to stop using the machine until 10 a.m. He was issued a warning.
A Palmer Avenue woman was advised to turn off a generator after 5 p.m., June 3, because it was violating noise restrictions in the village. The woman said the generator was being used to power her refrigerator, washing machine and other large appliances. She agreed to turn off the generator. The family was issued a warning, after police received additional reports of noise at 7:30 p.m., June 4.
Kids
Police stood by while kids were waiting to be picked up from a Herkimer Road party at 12:30 a.m., May 31.

Patrol dispersed kids from Crane Berkeley Park at 11: 40 p.m., May 31.

An 11-year-old boy ran away from his parents after being disciplined for acting out while the family was at Scarsdale Congregational Church, heading to a party June 3. The boy's parents notified police, and an officer quickly found the boy near the intersection of Heathcote Road and Morris Lane. The boy and his parents were reunited.
Animals
A severely injured deer was found on a Broadmoor Road lawn, unable to move and in obvious pain May 30. The deer was shot by police and removed from the property.
A Griffen Avenue man reported a fox in his yard May 30. He was fearful for his 10-week old puppy. Police checked the area and did not see a fox.

A Highland Way dog was barking, and the owner asked police to check outside her house for possible suspicious activity June 4. Police found nothing suspicious or unusual, and the dog stopped barking.

A Lawrence Road man found a loose dog in his backyard and called police. Patrol checked the dog's tags and called a number listed on the tags. The owner was actively looking for the dog and retrieved it from the Lawrence Road house, where the dog had been secured in a closed-in area of the yard.

Police provided contact information for local trappers to a River Road resident who reported a raccoon in his yard June 4.
Lost and Found
A wallet was found on East Parkway May 30. Patrol attempted to contact the owner but was unsuccessful in reaching him.

An ATM card was found on Wilmot Road and given to police June 2. Patrol contacted the owner, who said he would pick up the card later.

A Visa card was found at the corner of Mamaroneck and Post roads June 3.
Firefighters
A resident was accidentally locked out of a Brookfield Lane house May 29. Firefighters helped the resident get back inside after checking ID.

An outdoor smoke odor on Oxford Road was caused by a fire in White Plains that was currently being addressed by White Plains Fire Department May 31.

Carbon monoxide was detected in a Catherine Road basement June 1. Firefighters ventilated the house and called Con Edison to check the appliances.

A Jeep was leaking fuel from its fuel pump on Kingston Road June 1. Firefighters disconnected the battery to stop the leak, and the driver called for a tow.

An Aspen Road woman called firefighters to report a "blue jay attacking her as she went out her front door" June 2. Firefighters observed the bird flying around the house, not threatening the woman. They advised the woman she could call a trapper or use bird deterrents to keep the bird away from her house.

Firefighters called Con Edison about an underground electrical feeder that was arcing on Normandy Lane June 2.

Firefighters reset a circuit breaker in a Garden Road house after it had tripped June 2.
Elevated carbon monoxide levels were detected in a Tisdale Road garage June 3. Firefighters investigated and deduced it was the result of a car being started in the garage. They ventilated the space.

A smoke odor on Barry Road was caused by smoldering fire remnants in a resident's barbecue pit June 3. Firefighters used water to fully extinguish the smoldering fire remnants.
This week, firefighters assisted at two car accidents in the village. They responded to 19 false fire alarms, caused by device malfunction, cooking smoke, shower steam, toast and steam from an oven cleaner.
This report covering police and fire department activity from May 29 to June 4 was compiled from official information.

This police report is sponsored by Scarsdale Security who does more than just security. Contact them about remote video for your home or business. Call 914-722-2200 or visit their website.
BLOG COMMENTS POWERED BY DISQUS