Police Report: Cops Arrest Mount Vernon Sex Offender on Skateboard and Drunk Drivers Leaving White Plains Bars
Published: Wednesday, 21 June 2017 08:35
Traci Dutton Ludwig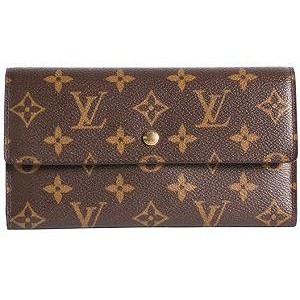 Mount Vernon registered sex offender arrested on warrant: At 1 a.m., June 15, police arrested Khauhi E. Tobias, 20, of Mount Vernon, on the strength of a bench warrant issued out of Mount Vernon "for failed multiple sex offender conditions." Police encountered Tobias riding a skateboard against traffic on Post Road at 1 a.m. Due to the time of night and inadequate lighting, patrol had difficulty seeing Tobias's approach. Based on the hazardous nature of the circumstances, patrol initiated the police car's lights and ordered Tobias to stop. Tobias told patrol he was coming from his girlfriend's house in White Plains and was on his way home to Mount Vernon. While checking Tobias's ID card, police realized Tobias was wanted by Mount Vernon police on an outstanding bench warrant. Tobias was arrested and detained at headquarters until Mount Vernon police picked him up.
DWI arrests
At 3:21 a.m., June 16, police arrested Jose Zhingri, 44, of Ossining, on charges of driving while intoxicated (first offense), refusal to take a breath test and an equipment violation. While conducting traffic enforcement at Post and Huntington roads, police observed a gray 2006 Acura MDX drive by with its headlights off, and police initiated a traffic stop. At that time, a taxi pulled up next to the patrol car. The taxi driver said he had been following the Acura since White Plains, where the Acura allegedly almost struck the taxi. The taxi driver said the Acura driver appeared drunk when he spoke with him. As patrol spoke with the taxi driver, patrol observed the driver of the Acura slide into the passenger seat. This action was also captured on the police car's mobile camera. Police approached the Acura and saw two people sitting in the passenger seat – a man and a woman. The man was trying to shove the woman into the driver's seat, and she was resisting. The man managed to push the woman into the driver's seat and he told police, "She was driving." Police asked the woman if she spoke English, and she shook her head. Police asked if she was driving, and she refused to look at patrol or answer the question. The man, later identified as Zhingri, again said, "She was driving. I wasn't driving." Patrol asked the woman to get out of the car to interview her away from the man. She appeared intoxicated and unsteady on her feet. Police asked her to sit back down in the backseat of the car, but she was not able to do so. Patrol then spoke to Zhingri. He said he did not speak English; so a Spanish-speaking officer was called to the scene. He showed signs of intoxication and smelled of alcohol, but he told police he had not been drinking. Patrol then asked him where they had been drinking, and he named a bar in White Plains. Patrol asked again if Zhingri had been driving, and he said the woman had been driving. Then, patrol informed him a witness had seen Zhingri driving he car. At that point, Zhingri stopped speaking with patrol. Field sobriety tests, administered in both English and Spanish, were given, and Zhingri failed them. At one point, Zhingri responded to the English instructions of the test before they were translated into Spanish. Zhingri refused to perform an alco-sensor breath test. He was handcuffed and arrested. He was later released on $250 cash bail. The female passenger refused to provide patrol with any form of identification, and she would not answer any questions. It was determined she was too intoxicated to care for herself, and she was voluntarily transported to White Plains Hospital Center for treatment.
At 2:30 a.m., June 17, police arrested Jessica Sotomayor, 39, of Bronxville, on charges od DWI (first offense), operation of a motor vehicle with a blood alcohol level of .08 of one percent, and moving from a lane unsafely. Police pulled over Sotomayor's 2002 black Ford Explorer swerving on Post Road. Police pulled over the car, and Sotomayor said she had consumed one beer and two Cosmos hours earlier at a White Plains bar. She failed field sobriety tests, and she blew a reading of .12 on an alco-sensor breath test. She was arrested and given a Datamaster test at headquarters. The Datamaster test indicated a blood alcohol level of .14. She was released on an appearance ticket, returnable to Scarsdale Village Justice Court on June 21.
Car break-ins
On June 16, a New Rochelle woman reported that someone broke the front passenger window of her 2015 Lexus parked at Crossway field while the woman was playing tennis between 5 p.m. and 6 p.m. A black tote bag, containing miscellaneous papers and hospital ID cards, was stolen. The woman said she took her handbag, containing her wallet, onto the tennis court with her. Later that day, between 6 p.m. and 7 p.m. on June 16, a Carthage Lane woman's designer purse, valued at $1,200, was removed from her unlocked Mercedes-Benz parked at Supply Field on Heathcote Road during a girls' softball game. Inside the purse was a $300 Louis Vuitton wallet containing $100 cash, prescription glasses and sunglasses valued at $1,000, a $750 work-issued iPad Pro, as well as miscellaneous personal items including a driver's license and an extra car key fob. While police were speaking with the woman, she received an alert that a transaction of $1,011.90 had been processed through her credit card at a Walgreens in the Bronx. She advised the credit card company the transaction was fraudulent and proceeded to cancel other credit cards. She informed her employer of the incident so the iPad could be wiped free of any sensitive or confidential information. She was advised to keep her car inside a locked garage until the car's ignition code could be reprogrammed. Police offered to perform extra ride-bys of her house. Since car break-ins are typically crimes of opportunity, police urge drivers to refrain from leaving valuables in cars parked at public events, school tracks and fields, on public streets or at home.
Criminal mischief
A Carthage Road front door was damaged while the family was celebrating a child's birthday party June 17. During that time, the front glass storm door was shattered. No one at the party saw it happen or knew any information about the incident. A postal employee told the family he saw three adolescent boys running from house to house at the time. Patrol was unable to get in touch with the postal employee for follow-up.
ATM
A man went to headquarters stating he had deposited 28 $50 bills into a Webster Bank ATM machine on East Parkway June 14. The ATM was unable to process the transaction, and the machine did not return the man's money. The ATM machines issued a receipt stating it was unable to process the transaction and to notify the bank. The man went to the bank branch located on Popham Road and reported the issue. A bank employee stated that Webster Bank does not maintain the ATM on East Parkway and instead referred the man to the company that maintains the machines. The employee issued the man a receipt regarding the incident. Police told the man it was a civil matter, not a police matter.
Help
An 87-year-old resident of the Ambassador assisted living community, on Saxon Woods Road, called 911 requesting help reaching the front desk at 12:35 a.m., June 13. She said she was having a panic attack. She declined medical assistance and only wanted police to help her reach someone on staff. Patrol called the front desk and a nurse was instructed to go to the resident's room to help her.
Police stood by while a Rock Creek Lane man retrieved personal belongings and two large children's toys from his wife's house June 18.
Heap
On June 12, a caller reported concern that a "compost heap" in the wooded area behind Fox Meadow School might be toxic and damaging to the environment. Patrol spoke with the principal of the school, who advised that the heap was only a pile of woodchips. The principal said he would speak with school personnel to follow up and make sure no one was dumping refuse in the area.
Visitors?
A man, described as black and wearing jeans and a white T-shirt, allegedly rang a Carthage Road doorbell and banged on the door "as if he was supposed to enter the residence" at 8:40 p.m., June 13. The resident said she was not expecting anyone, and the man left in a silver-colored Ford. Police canvassed the area but did not find the man or his car.
A Sycamore Road woman called police stating she believed someone was attempting to enter her house at 10:30 p.m., June 13. Prior to dispatching officers to the scene, the woman said she recognized the person and it was her brother. No police response was necessary.
Windshield
An Edgewood Road caller stated someone "placed a flyer on her windshield, causing it to crack" June 14. Police investigated the incident an observed a flyer for a magic show that had been placed under the woman's windshield. When she removed the flyer, she noticed a crack in the windshield. According to police, "the crack did in fact seem to have been caused by the windshield wiper being snapped back after the flyer was placed on the windshield." The damage did not seem to be intentional or criminal in nature. The caller said she did not want to pursue the matter further. She only wanted it documented.
Welfare check
A caller requested a welfare check of an "older, Asian woman" who allegedly removed dog feces from a garbage can at Aspen Park and left the area with the dog feces in a bag June 16. Patrol looked for the woman but did not find her.
Train station
Police assisted MTA police address a group of kids playing near the train tracks June 17.
Singing
A caller reported a white man, dressed in black, was walking up and down Hampton and Butler roads singing at 9:45 p.m., June 18. The caller thought the behavior was suspicious because the man was "retracing his steps." Police canvassed the area for the singer but could neither find him nor hear his song.
Scofflaw
A parking enforcement officer identified a parked car on Spencer Place that had scofflaw violations June 13. The 2014 Honda had accumulated $540 in unpaid parking tickets. It was towed to an impound lot in Tuckahoe.
A parking enforcement officer identified a 2011 Jeep, parked on Spencer Place, with scofflaw violations June 13. The car, registered to a Nelson Road man, had accumulated five unpaid parking tickets amounting to $450. It was towed to an impound lot in Tuckahoe.
Hit and run accident
A person walked into headquarters on June 15, reporting he had witnessed a hit and run accident at Post and Fenimore Roads June 1. He said he was able to take a picture of the car involved in the accident.
Cars, roadways, wires
Police issued two parking citations to car parked in front of both a fire hydrant and driveway on Bell Road at 2 a.m., June 12. Patrol notified the registered owner, and she moved her car.
A truck with a trailer was parked in a way that it obstructed a stop sign on Innes Road June 12. Patrol asked the driver to move the truck to a more suitable location.
Patrol removed a cable wire from Post Road and notified the utility provider for repair June 12.
Police and highway workers removed a fallen tree from Murray Hill Road at 4:15 a.m., June 13.
A Cornell Street woman reported construction vehicles blocking access to her driveway June 13. The vehicles were moved as soon as patrol spoke with the drivers.
In response to police direction, drivers moved their car to a safe location on Ogden Road June 16. Previously, the cars were parked too close to the entrance of the Bronx River Parkway.
Drivers attending a tag sale on Cooper Road were instructed to park their cars on one side of the street June 16.
Patrol issued parking summonses to two illegally parked cars on Freightway Road June 16.
A parked car was idling on Huntington Avenue for at least two hours, neighbors told police, June 16. It was parked, locked and unoccupied. It was an Avis rental car. Patrol monitored the car throughout the tour.
Two parked cars were blocking a Montgomery Road driveway June 17. Police issued summonses.
On June 18, police stood by for Con Edison at the site of a fallen electrical wire on Potter Road.
Nine car accidents were reported in the village this week.
Animals
A large snapping turtle was moving from yard to yard and crossing the street on Willow Lane June 12. A resident was concerned, and patrol provided contact numbers for local trappers.
A Montgomery Road resident reported an injured squirrel on his front porch June 15. The squirrel was no longer there when patrol arrived. Police provided the resident with contact numbers for local trappers.
Village code
Police issued a village code violation summons to a people using gas-powered blowers on Lincoln Road June 12, Carman and Mamaroneck roads June 13, Church Lane and Popham Road June 14 and Normandy Lane and Hamilton Road June 16.
A caller reported construction work on Paddington Road before the allotted start time of 8 a.m., June 16. Police went to the scene and a worker said he only turned on a machine to warm up the engine. Patrol reminded him about village code regarding the use of heavy machinery.
Illegally posted tag sales signs were removed in the village and returned to the person who posted them June 16. The person was issued a village code violation summons.
After neighbors complained about noise, party music at Fenway Golf Club was lowered June 16.
After neighbors complained about noise, party music on Saxon Woods Road was lowered June 17.
Police dispersed loud kids from Hyatt Field at 10:20 p.m., June 17.
Kids outside in a Dickel Road driveway shortly before midnight, June 17, were asked to keep their voices down.
A Penn Boulevard resident was advised to turn off outdoor speakers blasting music at 12:06 a.m., June 18.
Lost and found
A caller reported losing his wallet in Starbucks on East Parkway June 12. Starbucks was already closed when the caller realized his loss. Police advised him to cancel all of his credit cards.
On June 12, a Walworth Avenue woman reported losing her driver's license somewhere in the village over the weekend.
A caller reported finding a wallet in the Freightway open lot June 15. The caller took the wallet to his Garth Road apartment and called police about it. Patrol made contact with the wallet's owner and returned the wallet.
Firefighters
A reported outdoor gas odor at a Morris Lane construction site was determined to be unfounded June 12. Instead, firefighters thought the reported smell might be related to a portable toilet that had just been cleaned out.
Food in a toaster was burning and causing smoke in a Brite Avenue house June 12. Firefighters removed the toaster from the house and used a fan to ventilate the space.
Electrical service wires were burning against a Hampton Road house June 12.
Firefighters notified Con Edison and stood by for the utility provider's arrival. The burning wires scorched the siding on the house but did not penetrate the walls and affect the envelope of the house. Con Edison disconnected the electrical service and made repairs.
A skunk was the cause of odors reported by a Richelieu Road resident June 13.
A broken damper on a water heater flue was causing elevated carbon monoxide levels in a Catherine Road house June 13. A plumber arrived to address the issue, and Con Edison was notified for follow-up.
As a courtesy, firefighters helped a Lyons Road resident replaced three hard-wired carbon monoxide detectors June 14.
A Meadow Road electrical service line was reportedly burning intermittently. On June 15, a resident called firefighters about it. Firefighters called Con Edison to address the matter.
A Lincoln Road oven fire was already extinguished when firefighters arrived on scene June 18. Firefighters confirmed there was no extension of the fire.
This week, firefighters assisted at two car accidents in the village. They responded to 17 false firm alarms caused by device malfunction, steam from an iron, cooking smoke, construction dust and accidental contact.
This report covering police and fire department activity from June 12-18 was compiled from official information.

This police report is sponsored by Scarsdale Security who does more than just security. Contact them about remote video for your home or business. Call 914-722-2200 or visit their website.
BLOG COMMENTS POWERED BY DISQUS