Police Arrest Two In Connection with Berwick Road Burglary
Published: Tuesday, 27 June 2017 17:08
Traci Dutton Ludwig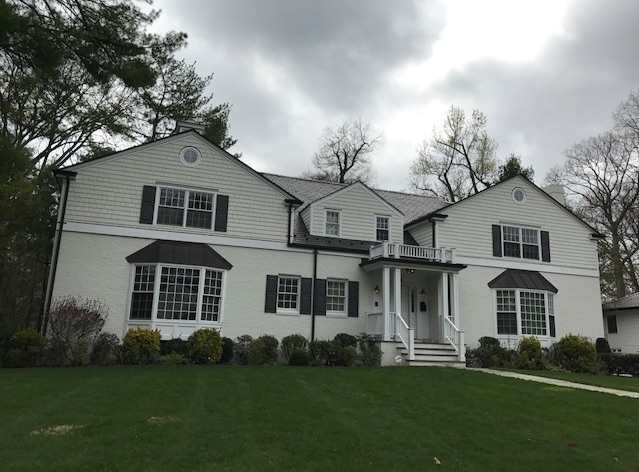 The Scarsdale Police have arrested two men in connection with a burglary of an occupied home in Fox Meadow in the middle of the night on Wednesday April 19. At 2 am, the residents awoke to find two masked men in the house on Berwick Road. The husband grabbed one of the suspects while the wife chased the other one out of the house. Both fled through the front door and police have been investigating ever since.
On Tuesday June 27, police issued a press release reporting the arrest of Alexander Crooks, age 25 of Mt. Vernon and Antwan Hall, age 25 of the Bronx. Both were charged with Burglary 2nd degree, a class "C" felony.
They were arraigned in Scarsdale Justice Court and remanded to the Westchester County Jail for a future court appearance in Scarsdale Justice Court.
The arrests were the result of an ongoing investigation into the burglary on Berwick Road. Additional arrests are anticipated.
Faulty wiring causes two structure fires last week
On June 19, the rear of a Colonial Road house caught on fire. The fire was reported by a passerby who saw smoke coming from the house at 6:30 p.m. Approximately 30 feet of vinyl siding outside the house was burning. No one was home. Firefighters knocked down the door and stretched a hose line into the house. The main electrical panel was opened up and the power was cut. Inside and outside walls were opened to fight the fire and check for extension. Thermal imaging cameras were also used. No extension was found. Con Edison shut utilities to the house and firefighters covered up the building with plastic to protect it from rain. The cause was determined to be a faulty outdoor electrical outlet.
On June 25, firefighters were dispatched to Berwick Road because of an electrical fire in the basement ceiling. When firefighters arrived, the occupants of the house were outside on the front lawn. Black smoke was seen coming from the floorboards and molding in the front foyer. A check of the basement identified a developing smoke condition. Thermal imaging cameras revealed fire burning inside concealed ceiling space in a basement family room. Gas and power supplies were cut to the house. The ceiling was opened up, and the fire was extinguished. The house was ventilated and firefighters confirmed there was no extension of the fire. Faulty wiring was cited as the cause of the accidental fire. The residents of the house went to a hotel for the night due to the damage caused by the fire.
Thefts
On June 23, a Franklin Road resident reported she noticed several miscellaneous items missing from her house over the past few months. Among the items was a silver pitcher valued at $1,000. Police are following up.
A Richbell Road resident reported someone was coming on his property and stealing stones June 23 and June 25. The stones were dismantled from a decorative stone wall on the property. The man had placed a temporary fence on his property to deter the thefts, but his efforts were unsuccessful.
Bicycle theft
A home security system camera captured a person entering a Harvest Drive garage, leaving a blue Diamondback bicycle behind and stealing one of the resident's 10-speeed bicycles at 3:45 p.m., June 20.
A Boulevard resident reported his purple Cannondale bicycle was stolen from his garage June 22. It occurred between the hours of 8:25 a.m. and 8:45 p.m. In the morning the garage door was approximately three inches ajar. By the time the bike was discovered stolen, the door was halfway open.
Domestic matter
Police stood by while agents from Children's Protective Services investigated a Quaker Ridge house on an undisclosed matter and followed up on a school attendance issue June 20.
Identity theft
On June 19, a Brambach Road man reported an unauthorized charge made to his Verizon Wireless account on June 16. It was for an Apple iPhone 7 for $743.73. The phone was scheduled to be shipped to an address in Arizona. The man called Verizon, stated the transaction was fraudulent and cancelled it.
Drain cover
A Chesterfield Road woman reported on June 20 that someone tampered with her plastic water drain cover situated in her front walkway. Patrol removed the cover and checked the drain to make sure no one had placed anything inside the drain. Nothing unusual was observed. The drain cover was not damaged. The woman said she thought it was odd that the cover had been moved, and she wanted to report it to police.
Bats and balls
A bag of Little League equipment was left in a Colby Road driveway, and the homeowner did not know why it was there June 21. Patrol investigated and discovered seven other bags of equipment placed in another Colby Road driveway. Patrol deduced one bag was dropped off at the wrong house. Patrol reunited the errant bag with the other equipment.
Taxi fare
A Greenburgh taxi driver reported a passenger was attempting to leave the taxi on Post Road without paying the proper fare June 21. The fare was $16, and the passenger only had $11. The passenger was able to get the proper fare after a short meeting with her lawyer at Village Justice Court.
Bridge
A caller reported standing on the bridge under Bypass and feeling it sway June 21. She felt it was unsafe and communicated her concerns to police. Police relayed the information to the Village engineering department for follow-up.
Payment
A man called 911 stating he just delivered goods to a Claremont Road construction site and did not receive payment June 21. Police went to the scene, but no one was there.
Box
A Mamaroneck Road woman reported a suspicious box in her driveway June 22. Police determined it contained old twine and rope. The woman said she would dispose of it.
Fallen tree
A large limb from a falling tree hit a Fox Meadow Road house June 24. The homeowner told police the tree fell from Butler Woods.
On call
A Dell Road doctor was supposed to be on call over the weekend June 24; however, members of the doctor's practice were unable to reach him. The doctor's partner asked police to conduct a welfare check. The doctor was OK and contacted his partner.
Welfare check
On June 25, police checked the welfare of a woman slumped over the steering wheel of a minivan parked on Palmer Avenue. She was coherent and able to answer all of patrol's questions. Patrol contacted the woman's brother who said such behavior was not unusual for his sister. Her brother said he would tend to his sister for the evening.
Lost
An elderly woman who only spoke Mandarin was found wandering in the area of Cohawney Road and Oak Lane at 8:45 p.m., June 25. The woman was unable to communicate with patrol due to the language barrier. A nearby resident, who was a Mandarin speaker, helped by translating for patrol. The resident learned that the woman was new to the area and had gotten lost while out for a walk. Shortly thereafter, a man in a car pulled up. He was the woman's son, who confirmed the family had just moved to the village approximately four days ago. Patrol asked if the woman needed medical services. The son declined and took his mother home.
Scofflaw
A parking enforcement officer identified a car with scofflaw status parked on East Parkway June 19. The owner of the car returned to it before the car could be impounded. The owner assured the officer she was on her way to Village Hall to address the issue of numerous unpaid parking tickets.
Pedestrian hit
An Old Lyme Road driver grazed a 74-year-old pedestrian's right wrist while the pedestrian was crossing Foxhall Place in a designated crosswalk June 24, at 11:18 a.m. The driver was going around a barricaded construction zone when the accident occurred. The pedestrian did not request to be transported to the hospital or treated by Scarsdale Volunteer Ambulance Corps.
Cars and roadways Police moved a fallen telephone wire from the intersection of Chase and Crane roads June 19. Verizon was notified.
A Weaver Street resident allegedly parked his car on Old Lyme Road for "approximately three weeks," according to an Old Lyme Road resident. On June 19, police spoke with the car owner, and the owner moved his car.
A tree fell on Post Road June 19. Patrol set up flares around the trees and diverted traffic around it. The highway department responded and removed the tree.
As per police recommendation, three large buses were moved to a different location on Morris Lane to better support the flow of traffic June 19.
A driver parked in the fire line in front of Scarsdale train station did not want to comply with a police aide's instructions to move his car and asked to speak with patrol June 19. The driver stated that parking by the train station is inadequate and he has observed many motorists using the fire lane to pick up and drop off passengers on a daily basis. Patrol explained the safety concerns related to motorists parked in the fire lane. Patrol explained the reasons that motorists must comply with parking directives issued by the police aide.
A large tree fell on Palmer Avenue June 19. Police directed traffic around the tree and stood by for the highway department to remove the tree.
Police spoke to the driver of a car, with tinted windows, parked on Nelson Road and Boulevard June 20. The driver was a private investigator acting within the scope of the law.
Patrol removed fallen branches from Butler Road June 20.
Police advised Verizon about low hanging phone wires on Butler Road June 21.
An electrician was called to repair a flashing traffic light at Fenimore and Fox Meadow roads June 22.
Police ticketed two cars illegally parked in a crosswalk between the Scarsdale pool and Kids Base June 22. They also ticketed an illegally parked car on Fox Meadow Road June 22.
Eleven car accidents were reported in the village this week.
Lost and found
On June 19, a passerby found keys on Scarsdale Avenue and gave them to police.
A woman found an iPhone in the village and gave it to police June 19.
Patrol was unable to identify the owner of the phone.
On June 19, a Brite Avenue man reported losing his wallet at Scarsdale High School the previous day. It contained approximately $10-$20 cash, credit cards, a driver's license and a volunteer firefighter badge ID. The man cancelled his credit cards.
Prescription glasses were found on a Carthage Road front porch and reported to police at 6:45 a.m., June 20. Police vouchered the glasses at headquarters for safekeeping.
A woman lost her wallet in Balducci's June 20. She reported it to police the next day.
A wallet was lost in a Central Taxi cab June 21. The owner contacted headquarters looking for her wallet, and it was returned to her.
Car keys were found in Davis Park June 21.
On June 23, a Lee Road resident reported losing his New York City Department of Building Agency ID card somewhere in the village.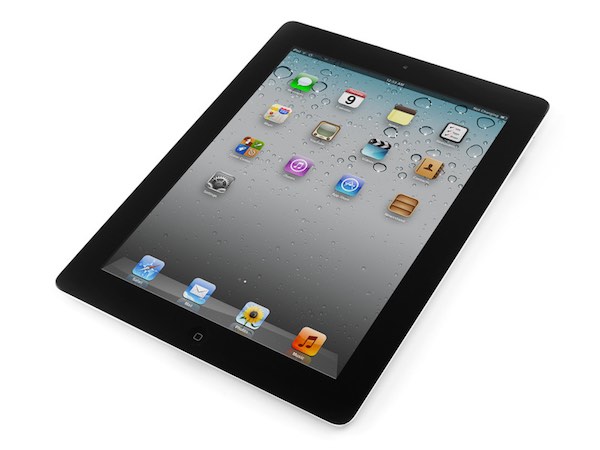 A caller reported finding an iPad that was thrown from a passing black Cherokee on Canterbury Road June 23. The iPad was thrown from the driver's window and almost hit the caller's, who was driving in an oncoming direction.
A Carman Road man lost his wallet in Tarrytown June 25. Tarrytown police notified Scarsdale police, who notified the owner.
Village code
On June 20, police dispersed kids from Edgewood School basketball courts at 7:40 p.m.
Kids were dispersed from Hyatt Field after dark June 21. They apologized and left without incident.
Patrol issued summonses to landscapers using gas-powered leaf blowers, in violation of village code, on Wayside Lane and Heathcote Road June 23.
Firefighters
Firefighters were called to investigate a possible outdoor gas odor on Walworth Avenue June 21. Con Edison was actively working on a gas leak in the area. The matter was under control, and firefighters helped Con Edison check nearby houses for possible gas migration.
Firefighters stood by for Con Edison at the sites of reported gas odors on Tunstall Road and Walworth Avenue June 22.
Water was leaking from a Rock Creek Lane sprinkler head, and firefighters shut the water supply June 22.
Firefighters addressed a malfunctioning elevator at Village Hall June 24.
Firefighters stood by for Con Edison at the site of natural gas odor in a Chateaux Circle apartment June 25. No readings of explosive gas were detected.
A Fenimore Road smoke odor was caused by an outdoor fire pit June 25.
This week, firefighters assisted at three car accidents in the village and on parkways. They responded to 20 false fire alarms caused by device malfunction, cooking smoke, smoke from a barbecue grill, high humidity in a locker room, steam from a broken hot water heater holding tank and leaking water.
This report covering police and fire department activity from June 19-25 was compiled from official information.

This police report is sponsored by Scarsdale Security who does more than just security. Contact them about remote video for your home or business. Call 914-722-2200 or visit their website.
BLOG COMMENTS POWERED BY DISQUS