Man Charged with Assaulting his Girlfriend, Wallet Stolen at IHM Church
Published: Wednesday, 05 July 2017 11:32
Traci Dutton Ludwig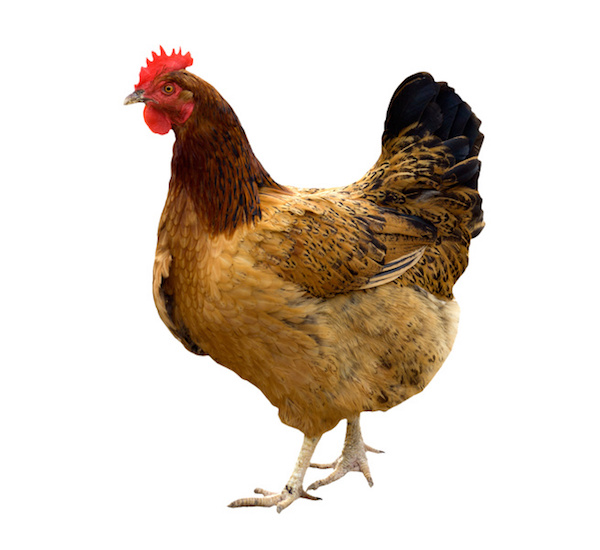 Arrested
On June 26, police arrested Anthony Mrijaj, 20, of Scarsdale. He was charged with criminal obstruction of breathing or blood circulation, third-degree assault, and endangering the welfare of a child. The alleged victim was identified as Mrijaj's 19-year-old girlfriend. As per police department policy regarding domestic incidents, no further details were released.
Stolen wallet
On June 29, a woman reported her wallet was stolen out of her purse at Immaculate Heart of Mary Church on Carman Road. It contained $15 cash and various credit cards. She said she went to the church to drop off flowers, placed her purse in a pew and left it unattended while she got water for the flowers. About an hour later, she noticed her wallet was missing when she attempted to pay a Central Taxi fare. The cab driver took her back to IHM Church, where she looked for the wallet but did not find it. Then, when the woman went to Chase Bank in an attempt to obtain money, she learned charges had already been made on the four credit cards that had been in her wallet. All cards were subsequently cancelled. Police are following up.
Stolen checks
On July 3, a Mahopac woman who works in the village reported someone fraudulently altered and cashed two checks that she had written to Exxon Mobil and Comcast to pay bills in mid June. The checks were dropped in a mailbox located at Nelson Road and Boulevard. By July 2, either company had received the checks, and the woman followed up with her bank. Investigation showed both checks had been altered to reflect a different payee. Her bank is following up.
Criminal mischief
Sometime between June 30 and July 3, criminal mischief occurred at a Fairview Road house under construction. A contractor advised that someone placed a running hose through a basement window, causing approximately one foot of water to flood the basement. Further inspection showed one of the basement windows had been broken. Also, a fire extinguished was sprayed into the cabin of an unlocked 1996 dump truck parked on the property. Police are investigating.
Domestic matter
A man called police because he got into an argument with a man, whom he alleged was a neighbor, who was out at Chat restaurant with his wife June 26. The man and his wife are in the early stages of divorce and starting to see other people, the man said. He claimed his wife's dinner companion threatened him during the argument. The man said he would follow up with White Plains police "because the man is his neighbor."
Argument
Police were called about an altercation involving adult men on the Quaker Ridge soccer field on Weaver Street June 28. One soccer player allegedly struck another player in the face with a closed fist during the game. The blow caused a small laceration and swelling to the victim's face. Prior to the altercation, both men were attempting to gain possession of the ball. There was also allegedly an exchange of comments made about the "teams being unfair" and players "talking too much." Police are following up.
Trespassing
A Windmill Circle resident reported her home security cameras recorded two boys, approximately 13 years old each, standing near her front door at approximately 7 p.m., June 30. The camera recorded one of the boys saying: "I want to see inside. Let's go around the back." Patrol checked the exterior of the resident's house and found all to be in good order.
Church
A caller reported a man got out of a white van and entered a chapel on Carman Road at 11 p.m., June 26. The man told police he had stopped by for the adoration, which is held every day and every night.
Screen
An Edgewood Road woman reported a screen was missing from one of the windows on her house June 26. Police examined the window and determined the screen had been missing for an extended period of time. The woman could not remember when she last saw the screen intact on the window, but he believed it had been several weeks earlier.
Elevator
A woman's hand got closed in an elevator door in an Overhill Road building June 29. She placed her hand on the closing door in an attempt to hold the door open for another passenger; however, the door failed to spring open and closed on her hand. A friend helped force open the door to release her hand. She refused medical attention since she was already in the building to see a doctor for another matter. The building's superintendent was informed.
Fears
A Sycamore Road woman reported her garage door opened on its own, and she asked police to check her property June 29. When police arrived at the woman's house, she opened the front door, and the house alarm went off. The woman was frightened by patrol, and the woman would not open the front door. This, and a possible hearing impairment, made communication difficult. Patrol offered to check the interior and exterior of the woman's house. She declined an interior check. Patrol checked the exterior of the house and found the perimeter to be secure. Patrol rang the doorbell to advise the woman of the exterior check, but she did not answer the door. Patrol saw the woman inside the house, through a window, and she did not appear to be in distress. So, patrol left.
Alleged abuse
MTA police asked Scarsdale police to investigate a report of a woman abusing her child on a train. Police stayed on scene on Depot Place, with MTA police, until Scarsdale Volunteer Ambulance Corps arrived on scene to evaluate the child. No further information was released.
Debris
A motorist advised that three kids on bicycles threw debris on his car on the Bronx River Parkway June 30. The debris caused damage to the car. Westchester County Police were notified for investigation.
Cars and roadways
Patrol removed a fallen branch from Madison Road at 2:15 a.m., June 26.
The driver of a car parked in the lot of Scarsdale Synagogue for an extended period of time told police she had gotten permission from the synagogue to park the car there.
A caller reported "suspicious" cars parked on Reimer Road June 27. They belonged to catering staff hired by a resident of the street.
A Sprague Road man reported that a car damaged stones composing his front walkway June 28. The man said he heard noises of a car crash and a tire exploding at approximately 1 a.m., but he did not notice the damage until the morning.
Police removed a fallen cable wire from Ogden Road June 28.
Two men standing near a black Lexus on Depot Place were waiting for their mother to bring a key fob for their car June 30.
Police removed a fallen tree from Bypass June 30.
A caller reported a branch almost fell on her car while the caller was driving on Heathcote Road July 1. Patrol removed the branch from the roadway.
Patrol removed another branch from Walworth Avenue July 1.
A tree fell on a 2015 Honda Civic parked on Depot Place after midnight July 2. The car sustained a cracked windshield and front-end damage. The car was towed to a garage. Police could not find contact information for the owner.
A wheel fell off a trailer transporting a boat on Heathcote Road July 2. Patrol called a tow for assistance.
Ten car accidents were reported in the village this week.
Animals
A hen was reported in a Greendale Road garage June 28. When officers arrived, the chicken was already contained inside a fenced area in the resident's back yard. Police gave the resident trappers' telephone numbers for follow-up.
Neighbors complained about a barking dog on Larch Lane June 29. Police spoke to the dog's owner who apologized and agreed to bring the noisy dog in the house.
Village code
On June 26, police issued a summons to a house cleaner for illegally posting an advertising sign on Post Road.
Police issued summonses to landscapers using gas-powered leaf blowers on Secor and Mamaroneck roads June 26, Elm Road June 28 and Fox Meadow Road June 29 and June 30.
Police dispersed kids from Greenacres School grounds after dark June 27, Brite Avenue June 30.
A Taunton Road caller complained about noise from an engine "running all day and night for no reason" July 2. Police determined the noise was caused by a large generator brought in by Con Edison for a power issue in Village Hall.
A Christie Place resident complained of noise coming from a graduation party at Chat restaurant July 2. Police intervened, and the music volume was lowered.
Lost and found
Police found a debit card on Palmer Avenue June 27. It belonged to a local girl. Patrol called the girl's house and spoke with her father. He retrieved the debit card from headquarters.
A Citibank credit card was found on Scarsdale Avenue June 29. Patrol notified Citibank, and the card was cancelled.
A Fox Meadow Road woman lost her wallet somewhere on Weaver Street July 2. She cancelled the credit cards that were inside the wallet.
Firefighters
Water vapor rising from a wet roof in sunlight was mistaken for smoke on Mamaroneck Road June 27.
A smoke odor on Herkimer Road was coming from a fire pit being used by a resident July 27.
A Hazelton Drive resident reported a glue odor, due to fiberglass pipe lining, in the basement June 29. Firefighters advised the resident to keep the windows open for ventilation.
A door knob fell off a door in a Broadmoor Road house, and a mother was unable to get to her baby sleeping inside the room June 29. Firefighters opened the door. The baby was safe and unharmed.
Floors were refinished in a Tunstall Road house June 29. Firefighters advised the homeowner to open windows to ventilate the house.
Firefighters called Con Edison about a smoking electrical transformer box on Post Road June 30.
On July 1, an unoccupied bedroom door was locked. The resident asked firefighters to open the door. Firefighters removed molding to open the door.
Con Edison was called to investigate a reported natural gas odor on Heathcote Road July 1.
On July 2, firefighters called Con Edison about a fallen power line on Mamaroneck Road.
This week, firefighters assisted at four car accidents in the village. They responded to 13 false fire alarms caused by device malfunction, cooking smoke, construction dust, vapors, a power washer and accidental manual activation.
This report covering police and fire department activity from June 26 to July 2 was compiled from official information.

This police report is sponsored by Scarsdale Security who does more than just security. Contact them about remote video for your home or business. Call 914-722-2200 or visit their website.
BLOG COMMENTS POWERED BY DISQUS