Police Report: Landscaper Arrested for Assault. Connecticut Men Arrested for Possession of Marijuana.
Published: Tuesday, 29 August 2017 12:40
Traci Dutton Ludwig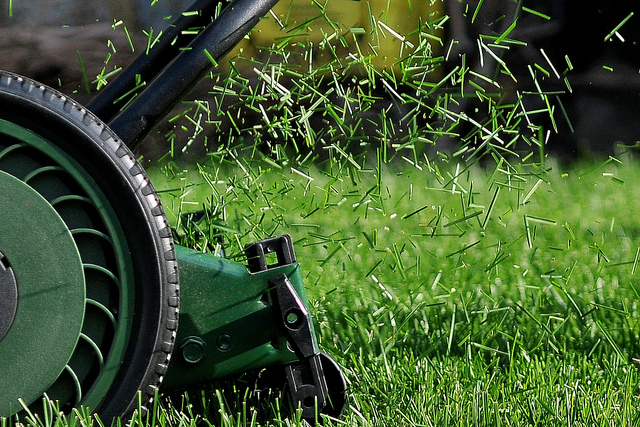 Assault arrest: On Aug. 24, Robben Agustin, 19, of New Rochelle, was arrested on a charge of third-degree assault. The victim was a 33-year-old co-worker. Both men are landscapers and were working at a Tompkins Road house when the incident occurred. Agustin was allegedly using a weed whacker when grass clippings from the victim's mower flew in Agustin's direction. Agustin was allegedly displeased with the clippings and punched the victim in the face. The blow caused swelling, a cut lip, bleeding and a knocked out tooth. The victim was taken to White Plains Hospital Center for evaluation and treatment. Agustin was taken to headquarters and eventually released with an appearance ticket for Scarsdale Village Justice Court, returnable Aug. 30.
Marijuana arrests
On Aug. 24, patrol was safeguarding an active construction site on Mamaroneck Road, with the eastbound lane closed to traffic. At this time, a car bearing Missouri license plates went around the barricade and proceeded east on Mamaroneck Road. Patrol conducted a traffic stop, and the driver – Bayron A. Sierra-Torres, 23, of Waterbury, Connecticut – said he did not realize the road was closed to traffic. While speaking with Sierra-Torres, police noticed a smell of marijuana emanating from the car and Sierra-Torres. Patrol asked Sierra-Torres if there was any marijuana in the car, and Sierra-Torres initially denied that there was. The front seat passenger – Norvin D. Marquez, 37, of Waterbury, Connecticut – told police he had marijuana in his possession and provided police with a baggie containing marijuana. Marquez told police that he and the other occupants of the car were sheetrockers working in the area. He said they had gone out for lunch and smoked marijuana after lunch. Sierra-Torres, Marquez and three rear seat passengers were asked to get out of the car. Patrol searched the car and saw, in plain sight, a bag of marijuana in a driver's side front door compartment. Patrol asked Sierra-Torres about it, and Sierra-Torres said, "It's theirs," referring to all the passengers of the car. Sierra-Torres clothing smelled of burnt marijuana; yet he claimed he never smoked marijuana. A check of Sierra-Torres's driver's license revealed it had been suspended on July 27 for failure to answer a traffic summons in Bedford. Sierra-Torres was arrested on charges of unlawful possession of marijuana and aggravated unlicensed operation of a motor vehicle. He was released with an appearance ticket for Scarsdale Village Justice Court, returnable Aug. 30. Marquez was also arrested and charged with unlawful possession of marijuana, due to his admission of having illegal marijuana. Marquez was released with an appearance ticket for Scarsdale Village Justice Court, returnable Aug. 30.

Harassment
A Greenacres resident reported being harassed over Facebook by a former business partner Aug. 24. The harassment includes disparaging comments spanning a two-year period. Additionally, the alleged harassment includes a piece of mail containing a photo of a child with a caption under it that the resident felt was harassing. The contents of the caption were not disclosed by police.
Domestic matter
A woman was concerned because she could not make contact with her husband at 7 a.m., Aug. 21. She told police he had left the house overnight, after the couple got into an argument. Before patrol arrived at the house to follow-up, the woman called back, stating she had since gotten in touch with her husband.
A wife called 911 and stated her husband was being difficult Aug. 26. She told an officer on the scene that she and her husband were arguing over financial and marital responsibilities. Patrol advised them to seek professional assistance if they could not communicate amicably with each other.
Indecent exposure
A caller reported an Asian man, approximately 30-40 years old, engaged in possible masturbation near a pond near the Bronx River Parkway and Greenacres Avenue Aug. 21. Patrol went to the scene, but the man was no longer there. Westchester County police were notified for follow-up.
Disruptive passengers
Police escorted a disruptive passenger off a Metro North train at Scarsdale train station Aug. 22. MTA police arrived and handled the situation with the passenger.
An intoxicated and vomiting 50-year-old man was escorted off a Metro North train at Scarsdale train station around 2 a.m., Aug. 25. Police called Scarsdale Volunteer Ambulance Corps, and the man was taken to White Plains Hospital Center. The man only had a credit card on him for identification. He was unable to provide further coherent information.
Help
An elderly Alzheimer's patient from Pleasantville boarded a train and got off in Scarsdale, without her family's knowledge Aug. 21. Once in the village, she became confused. Patrol contacted the woman's family, and they picked her up. They said they were in the process of moving the woman closer to them, so they could better monitor her. The woman told police she had come to Scarsdale because she wanted to visit the house in which she grew up.
Missing son
A Jefferson Road mother called police because she could not find her son, who had last been seen at a Garden Road friend's house Aug. 21. Approximately 15 minutes later, the mother reported she had located her son. There had been a miscommunication about plans, exacerbated by an inoperable cell phone.
Asked to leave
The operations manager of a Saxon Woods Road facility reported "two black men in a BMW on his property, who were refusing to leave," Aug. 24. The manager said the men were told not to return to the property approximately two months ago, due to the fact that the manager felt they had possibly scammed an elderly resident for funds. The resident did not feel he had been scammed, and he therefore declined to document the alleged incident. Police spoke with the two men. They said they were drivers, and they were waiting for their employer, an elderly woman who was visiting the elderly resident who had reportedly been scammed in the past. Patrol informed the men that the manger of the facility did not want them on his the property. So, the men and their elderly female employer left.
Joyful noise
A caller reported an elderly man screaming and possiby disoriented while walking on Lawrence Road Aug. 27. He was described as wearing a suit jacket and having a long, gray beard. Police made contact with the man. He said he was a congregant of Westchester Reform Temple, walking to his house in New Rochelle. He said he was singing and praying as he walked in order to express his joyful mood.
Suspicious
On Aug. 21, a Madison Road woman reported her daughter saw a man on her neighbor's property. It was 8:30 p.m., and the neighbor said no one from the family had been outside in the yard. Police canvassed the area for the unknown man but did not find him.
A woman reported a man approached her on the Bronx River Parkway bike path, attempted to talk to her and put his hand on her in a non-threatening way Aug. 27. The man was described as a while man, approximately 40years old, 6 feet tall and wearing a white T-shirt and blue windbreaker pants. She said his behavior made her feel uncomfortable. Police referred her to Westchester County police.
Cars and roadways
Con Edison was informed about a wire brought down by a low hanging branch at Greenacres Avenue and Colvin Road Aug. 21. Before the matter was rectified, the tree with the low branches fell down. The highway department was dispatched to remove the tree, while Con Edison addressed the wires.
A caller reported a lemonade stand at Brewster and Kingston roads Aug. 21. The caller said it was causing a hazard to traffic. Patrol went to the stand and did not find it to be causing a problem. The children there were raising money for a charitable organization.
A driver drove away from a gas pump, with the nozzle still attached to her car, at a Scarsdale Avenue gas station, Aug. 21. The nozzle was damaged and needs to be replaces, the gas station manager said. A police report was created for insurance purposes.
Police called a tow for a disabled car on Weaver Street Aug. 22.
Police notified the highway department about a dislodged manhole cover on Post Road Aug. 22.
The highway department was notified about a dead tree on Catherine Road Aug. 22.
A car ran out of gas on Post Road Aug. 22. Police directed traffic around the car until someone arrived with gasoline.
Patrol removed a fallen tree branch from Post Road Aug. 22.
Police observed a parked car with its lights flashing on Carman Road Aug. 24. Police notified the owner, who turned off the car's lights.
A parked car on Sage Terrace was inadvertently left with its windows open Aug. 25. Police contacted the owner, and the owner closed the windows.
Police secured an open parking meter on East Parkway Aug. 26. The coin canister was intact, and nothing appeared missing.
Six car accidents were reported in the village this week. One involved an ice cream truck, with failed steering, that crashed into a Fox Meadow Road yard Aug. 24.
Civil matter
A Garth Road tenant reported a problem with his landlord Aug. 22. The tenant said his apartment has a leaking roof and a sewer drain problem that the landlord has refused to address. Furthermore, there has been a lack of communication regarding the issues. In order to encourage the landlord to fix the problems, the tenant stopped paying rent; and as a result, the landlord turned off the tenant's hot water. Additionally, the tenant alleged that his apartment and car were recently entered without his permission, and he believes his landlord might have been involved. Police advised the tenant to seek resolution to this civil matter by speaking to the building department, the Westchester County Department of Social Services or a civil court.
Lost dog
Police reunited a lost dog and its Obry Drive owner Aug. 27.
Village code
Police issued a summons to landscapers using gas-powered leaf blowers on Lincoln Road and Brite Avenue Aug. 21, Greenacres Avenue Aug. 22, Brite Avenue Aug. 23, Ogden and Kensington roads Aug. 24, Cornell Street Aug. 25 and Weaver Street, Brite Avenue and Lincoln Road Aug. 26. A verbal warning was issued to a landscaper on Brite Avenue Aug. 23.
A Johnson Road resident complained of construction and proposed demolition at a neighbor's property Aug. 21. Police and the building department said proper procedures were being followed. There were no violations of village code.
Lost and found
A woman reported losing her driver's license somewhere in the village Aug. 22.
A passerby found BMW keys at Brewster and Fenimore roads Aug. 22. She gave them to police.
An Alida Road resident reported losing her Nigerian passport somewhere in the village Aug. 22.
On Aug. 24, a Post Road resident reported losing her passport issued by the Bahamas.
Police contacted the owner of a lost wallet found on Huntington Avenue Aug. 27. The owner said he would come to headquarters the following Friday to pick up his wallet.
Firefighters
Firefighters helped a Mamaroneck Road resident open an interior door that was stuck closed Aug. 26.
This week, firefighters assisted with three car accidents in the village and on parkways. They responded to five false fire alarms caused by device malfunction, steam and cooking smoke.
This report covering police and fire department activity from Aug. 21-28 has been compiled from official information.

This police report is sponsored by Scarsdale Security who does more than just security. Contact them about remote video for your home or business. Call 914-722-2200 or visit their website.
BLOG COMMENTS POWERED BY DISQUS