Police Report: Firefighters knock down electrical house fires on Oak Way and Drake Road
Published: Wednesday, 06 September 2017 12:54
Traci Dutton Ludwig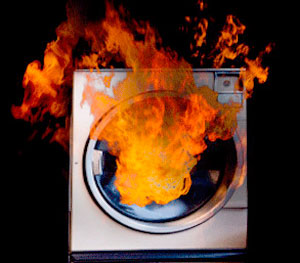 A second story bedroom of an Oak Way house caught fire the morning of Sept. 1. Upon arrival around 8:50 a.m., firefighters saw smoke and fire coming from a rear second-floor window of a three-story house of wooden structure. Two occupants – a mother and her son – self evacuated. They suffered smoke inhalation and were taken to White Plains Hospital Center for treatment. Firefighters stretched a hose line to the second floor, where they found heavy fire in a bedroom. Firefighters closed the bedroom door and charged the hose line. Once the hose was charged and ready, firefighters began suppression of the fire. A second hose line was stretched to the second floor to assist the first crew with the first hose. It took approximately 15 minutes to knock down the fire. During this time, others firefighters searched the house and looked for extension of the fire. They also began ventilation. Firefighters from surrounding communities, off-duty Scarsdale firefighters, and Scarsdale volunteer firefighters worked with on-duty staff who responded to the call. Con Edison gas and electric departments, the Scarsdale building department, Scarsdale Volunteer Ambulance Corps and the Westchester County Cause and Origin Team responded to the call to provide assistance as needed. The fire was confined to the room of origin and the exterior of the house immediately outside the room's window. Crews performed an extensive overhaul of the affected room, and they deployed salvage covers on the first floor area beneath the fire room. The main electrical breaker was turned off, and all doors to the house were left secured. The cause of the fire was determined to be electrical and accidental in nature. "It was a good fire, but the guys did a really good job getting the line in place," said Scarsdale Fire Chief Jim Seymour. "You can tell the training we do every day paid off because they were able to hold the fire to the room of origin and knock it down quickly."
Earlier in the week, on August 30, firefighters responded to a report of smoke inside a Drake Road house. While on their way, firefighters also received a report of an activated automatic fire alarm in the house. Arriving at the scene, firefighters were greeted by occupants, who stated a clothes dryer was on fire. Heavy smoke in the basement created a situation of zero visibility. Firefighters stretched a hose line through the rear kitchen door and extended it into the basement stairwell. Firefighters entered the basement with a pressurized water extinguisher, and extinguished the fire in the clothes dryer. Fans were used to extract smoke from the house and ventilate the structure. The dryer was disconnected and removed from the house. Firefighters checked the structure of the house with thermal imaging cameras and confirmed there was no extension of the fire. The fire was confined to the clothes dryer. Smoke damage was determined to be throughout the house. Volunteer firefighters from the village, as well as a professional team from Greenville, assisted. The apparent cause of the fire was a short in the electrical wiring, possibly caused by a bird, whose dead carcass was found inside the dryer vent. The dryer was an older model Frigidaire brand.
Stolen package
On Sept. 3, a Graham Road woman reported someone stole a package from her front porch sometime after its delivery Aug. 31. The woman was out of town at the time. The package contained an Olympus camera and lens purchased from Target for $709.74. She notified Target that she had not received the package; however, since the delivery service confirmed delivery, Target representatives said they would not reimburse the woman for the camera.
Identity theft
On Aug. 31, a Tompkins Road woman reported someone used her personal information to open a VIP account with Harrah's Laughlin, a casino in Laughlin, Nevada, in the recent past. On July 29, the person cashed a fraudulent check there. The check was guaranteed through Global Payments Check Services, Inc. When the check was not honored, GPCS reimbursed Harrah's Laughlin in the full amount. GPCS is now seeking reimbursement of that money from the Tompkins Road woman. The woman's lawyer wrote a letter to GPCS, stating the woman was a victim of identity theft and was in no way connected to the fraudulent check. The woman told police a similar incident also occurred around the same time at another casino, also in Laughlin, Nevada.
Harassment
On Aug. 28, a Quaker Ridge woman reported she was being harassed by the ex-girlfriend of a man whom the woman dated briefly. The woman said the ex-girlfriend obtained her phone number when she took the man's cell phone and copied all his contacts. The ex-girlfriend has left repeated messages on the woman's cell phone, asking for nutritional advice and love advice. In another message, she yells at the woman to stay away from the man and lists the names of the woman's father, mother, ex-husband and various friends. The ex-girlfriend then calls the woman a derogatory name. The ex-girlfriend has also called the woman's father's medical office and made unnecessary comments. The woman's father is in the process of filing a separate harassment complaint in his jurisdiction. The woman said she is fearful of her safety because she learned that the ex-girlfriend sent Facebook friend requests to her children, family members and friends. The woman said she also fears for the safety of her children after she learned of emails the ex-girlfriend sent to the ex-boyfriend. These emails specifically contained images of the woman's children and references to the children. The woman has since blocked the ex-girlfriend from her social media contacts, as well as from her family's social media contacts. She still receives voicemails on her phone, however.
On Aug. 30, the manager of Chase bank, on Palmer Avenue, reported the bank received an anonymous phone call from a woman who stated, "You keep messin' with my man, I'll come down there and kill you." The manager did not know whom the caller was attempting to reach or to whom she was referring. Chase's security department advised the manager to file a police report.
Criminal mischief
On Sept. 2, a Mount Vernon woman parked her car in the parking lot of Kids' Base/Little School and returned, later in the day, to find a long scratch along both driver's side doors of her car. She told police she had no idea who would have a motivation to "key" her car. She is employed as a snack bar worker at the Scarsdale pool.
Dog bite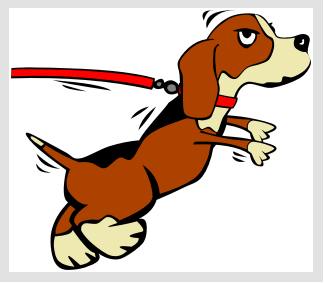 A postal worker's left calf was bitten by a dog at a Heathcote Road house while delivering mail Aug. 29. The worker drove himself to a hospital for treatment immediately after the bite, and his supervisor followed up with police. Patrol interviewed the dog's owner and obtained up-to-date vaccination paperwork. The owner was told to quarantine his dog for 10 days, as per law.
Dumpster
On Aug. 28, a Crane Road resident said a neighbor has been dumping trash, boxes and old mail into the Crane Road resident's dumpster. Police spoke with the neighbor, who said she just moved into a Stonehouse Road rental house, and advised her to dispose of garbage only on her own property.
Stream
A caller reported seeing a milky white substance in a stream water on Fox Meadow Road, between Butler and Chesterfield roads Aug. 28. The caller's concern was that someone might be dumping chemicals in the stream. Police observed the white substance but were unable to identify its nature or origin.
Caller
An Evon Court woman received two missed calls and a text from an unknown number Aug. 28. She asked police to contact the unknown person. Police called the number and a juvenile answered. He said his name was "Chris." When "Chris" realized he was talking to police, he hung up. Patrol notified the woman of their findings.
Photographer
A Hamilton Road resident reported seeing an unknown man taking pictures of a neighbor's house Aug. 30. She approached the man and asked him if he knew the neighbors. He said he did not and left in a silver, four-door sedan. She found the incident suspicious and wanted police to know about it.
Disgruntled employee
On Aug. 31, the manger of Fenway Golf Club reported a fired caddy "keeps showing up and causing distractions." The manger wanted him to leave the premises. By the time police arrived at the club, the caddy had already left.
Who's there?
At 11:30 p.m., Aug. 31, a Rodney Road resident reported someone rang his doorbell three times within the last 45 minutes, but when he went to the door, no one was there. While on the phone with patrol, someone began knocking on the resident's door. Patrol canvassed the exterior of the house and saw nothing suspicious.
A Park Road woman called police because someone was knocking at her door, and she wasn't expecting anyone at 7 p.m., Sept. 1. She soon called back and told police no assistance was needed. The mysterious knocker was revealed to be a FedEx agent making a delivery.
Marred cars
A man parked his car in the parking lot of DeCicco's Marketplace on Christie Place, shopped in the store and noticed his rear taillight and rear quarter panel had been damaged Aug. 31. According to the police log, the damage did not appear to be from a recent auto accident, and the man could not confirm that the damage occurred in the parking lot. The man said he required a police report for insurance purposes only.
On Aug. 31, a Wayside Lane woman reported an unknown person smeared white paint on her parked car. Patrol examined the suspected paint and determined it was residue from bird droppings. The location of the parked car beneath trees supported patrol's assessment of the markings. The woman advised patrol she would take care of cleaning up the white markings.
Welfare checks
A caller reported a woman might need assistance in a Wilmot Road parking lot Sept. 1. Patrol arrived and saw the woman, who was known to police, standing by her car. Patrol asked her if she needed any assistance, and she declined. She was not engaged in anything else, aside from standing next to her car. No further assistance was required.
A caller reported a woman who might need assistance in a silver hatchback in a Weaver Street parking lot Sept. 3. The caller said the woman appeared to be "catatonic." Patrol informed New Rochelle police for follow-up since the parking lot was in their jurisdiction. Later, the woman drove her car to the Golden Horseshoe parking lot, and the caller stated concern for her wellbeing. Patrol and New Rochelle police mutually followed up. The woman, known to police, told police she was okay and did not require any assistance.
Water
An elderly Mamaroneck Road resident reported her water was brown, and she needed to take her medication with clean water Aug. 30. She said she had no means to get clean water since she is elderly. Police notified the on-call water department employee for follow-up.
An Ardmore Road woman called 911 at 2 a.m., Sept. 2, to report a large amount of water was leaking into her house from an unknown location on the second floor. She asked patrol to check and advise. When patrol arrived at the house, patrol saw water running down an interior stairwell from the second floor. Patrol was able to stop the flow of water from its source, which was determined to be a leaking toilet. Patrol advised the homeowner, who lives alone, to contact a plumber for repairs. The woman told patrol her children live in the city, and she would contact them in the morning for cleanup help.
911
A 911 call was placed to a dispatcher in Montreal, Canada, from a Scarsdale resident's cell phone Sept. 2. The dispatcher heard yelling and a child crying in the background. Montreal dispatchers and Scarsdale police attempted to call the cell phone, but they did not have success. AT&T requested that police go to the resident's house for a welfare check. A woman answered the door and stated she was staying at the house while the family was away with their daughter. She did not know where the family was. She tried to reach the family by cell phone but was not successful. Dispatch eventually reached the family. The father said the 911 call was made in error by his daughter, who had been playing with the phone. The yelling and crying was a result of the parents reprimanding the daughter for playing with the phone.
Cars and roadways
Police notified Verizon and taped up a fallen wire from Fayette Road Aug. 28.
The Department of Transportation was contacted to repair a malfunctioning traffic light at Post and Mamaroneck roads Aug. 29.
Police advised a contractor to park his vehicles so as not to obstruct driveways on Elm Road Aug. 30.
A driver told police he was involved with a minor accident involving a pedestrian, who walked away from the accident scene to catch a train, Aug. 30. The accident occurred on the Bronx River Parkway ramp near Lynwood Road. Police referred the driver to Greenburgh police.
Police called a tow for a disabled truck on Post Road Aug. 30.
On Sept. 1, police issued summonses to owners of cars parked on Sycamore Road in violation of "no parking anytime" signs.
Police notified Con Edison and highway workers about a fallen branch resting on secondary wires on Overlook Road Sept. 2.
A fallen tree knocked down a primary wire on Donellan Road Sept. 2. Patrol secured the area with tape and blocked the road, pending Con Edison's arrival. Firefighters stood by.
A caller reported teenagers driving a minivan erratically and shouting obscenities at 10:30 p.m., Sept. 3.
Patrol called an auto service agency for a driver with a flat tire on Ridgedale Avenue at 2 a.m., Sept. 4.
Patrol assisted with traffic control on Griffen Avenue while a disabled car was pushed off the roadway and located in a safe space, pending assistance, Sept. 4.
Five car accidents were reported in the village this week.
Village code
Police issued summonses to landscapers using gas-powered leaf blowers on Tunstall Road Aug. 28 and Fox Meadow Road and Larch Lane Aug. 30.
A contractor was making noise, in violation of village code, at a Tisdale Road construction site at 7:30 a.m., Sept. 1. Patrol advised the contractor of village code. The contractor stopped and promised full compliance going forward.
Police issued a village code violation summons to a contractor performing noisy work at a Heathcote Road job site at 7:41 a.m., Sept. 2.
A caller reported noisy kids sitting on curbing at Chesterfield and Tompkins roads at 9 p.m., Sept. 3. The kids told police they had just left a party and were waiting for rides to pick them up. Prior to patrol's departure, all kids left for home.
Patrol told kids playing basketball on Boulevard that their game was too noisy and they would have to stop at 12:45 a.m., Sept. 4.
Lost and found
A suitcase containing a few miscellaneous items was found on Fox Meadow School grounds Aug. 29. After patrol determined the suitcase was not dangerous or harmful, school staff placed it in their "lost and found" area.

A caller reported losing his wallet, containing $200 and a credit card, on Post Road Aug. 29. He said he would cancel the credit card.

On Sept. 1, a Bradley Road woman reported losing her car's license plates from DMV before she even received them sometime within the last year.
Firefighters
Firefighters found a minor gas leak at an outdoor gas service valve on Garden Road Aug. 28. They stood by for Con Edison.
A gas odor and readings of explosive natural gas were found near a natural gas regulator in the basement of a Haverford Avenue basement Aug. 28. Firefighters notified Con Edison and stood by.
An oven fan would not shut off in a Secor Road house Aug. 28. Firefighters de-energized the unit and shut off the gas supply. They advised the homeowner to have the unit repaired.
A Chase Road resident reported a light, burning odor inside the house Aug. 30. Firefighters checked all obvious possible sources but were unable to identify the source. A thermal imaging camera confirmed nothing was burning inside the house. The odor eventually dissipated.
A Fairview Road resident reported light smoke in the kitchen Aug. 31. Firefighters traced the source of the smoke to an overheated instant hot water circulator. Firefighters unplugged the unit and checked for extension. None was found.
Firefighters helped a Corell Road resident shut power to a broken shower module Aug. 31.
Firefighters helped Con Edison check a Boulder Brook Road house for possible gas infiltration Aug. 31. No natural gas was found inside the house.
An oven was emitting carbon monoxide and producing an odor in a Morris Lane house Aug. 31. Firefighters disconnected the unit and stood by for Con Edison.
The elevator at the Scarsdale train station was out of alignment, so its door was open and the alarm was sounding Sept. 1. Firefighters put the elevator out of service and closed the door. They taped off all entrances to the elevator and notified MTA, to arrange for repair.
A large tree limb fell on house service wires at a Donellan Road house Sept. 2. Firefighters shut down the main electrical panel and notified Con Edison. The water department was also called because of a leaking main on the street and a reverberating sound in the house's water lines. The residents said they were leaving the house to stay with relatives for the night.
This week, firefighters assisted with two car accidents in the village and on the Hutchinson River Parkway. They responded to three false carbon monoxide alarms and 12 false fire alarms caused by device malfunction, shower steam, cooking smoke and a battery change.
This report covering police and fire department activity from Aug. 28 – September 4 has been compiled from official information.

This police report is sponsored by Scarsdale Security who does more than just security. Contact them about remote video for your home or business. Call 914-722-2200 or visit their website.
BLOG COMMENTS POWERED BY DISQUS