Police Report: Palmer Avenue House Vandalized: Smashed Walls, Clogged Sinks and Running Water
Published: Wednesday, 13 September 2017 11:10
Traci Dutton Ludwig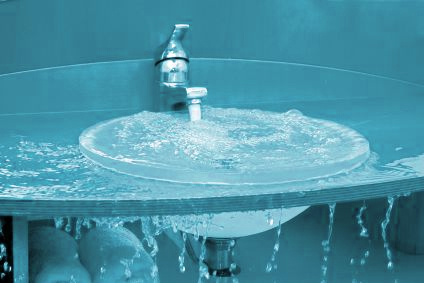 On Sept. 4, a former resident of a Palmer Avenue house called police. She said she and her family had recently been evicted from their house and moved to a new location Aug. 1. Her estranged husband is the documented owner of the house, which is scheduled to be auctioned Sept. 27. She said she visited the house on Aug. 13 to collect some of her possessions, and the house was in good order. However, when she and her son returned to the house on Aug. 21, she discovered that an unknown person had entered the house and intentionally damaged it. She described this damage as "smashed" sinks, toilets, bath tubs, counters and walls." She said she returned to the house on Sept. 2 and found it in the same condition. Patrol checked the house and found numerous open windows. The woman opened the door, and patrol shined a flashlight inside. Patrol immediately saw running water throughout the house, and would not allow the woman to go inside because of safety concerns. Police officers checked the house and found all sinks, toilets and tubs had been intentionally clogged and water had been left running. Firefighters turned off water at the main. Con Edison shut electricity to the house. Police recovered a hammer from the house that might have been used in the commission of the vandalism.
Identity theft
On Sept. 6, a Franklin Road man reported someone used his personal information to fraudulently open a TJ Maxx credit card on Aug. 29. The card was already used to make a purchase at the company's Yonkers store.
On Sept. 8, a different Franklin Road man reported someone attempted to open a fraudulent account in his name at Target. The man learned about the identity theft after receiving a letter in the mail that declined the application. The attempt was made in a Bronx Target store and declined on Aug. 30.
On Sept. 8, a Jefferson Road woman reported that her personal information had been compromised during the recent Experian breach. This breach affected approximately 143 million identities. A credit check revealed no suspicious activity on her accounts. After doing some research, police determined she did not need a police report to request a credit freeze from Equifax. She was advised to contact police again if she discovers any fraudulent activity on her accounts.
Scam
A Fox Meadow Road man reported receiving a call from someone alleging to be from Con Edison Sept. 9. The caller requested payment and stated the man's electricity would be turned off unless the payment was made immediately. The man immediately hung up the phone and called Con Edison. A Con Edison representative confirmed the call had been a phone scam.
Parked car
A caller reported a young man parked his car on River Road, disrobed and entered a wooded area Sept. 5. Patrol went to the scene and found a young man sitting in his car. He said he was waiting for two friends who were playing soccer in the area. He told police he had not disrobed; he had only taken off his sweater. He was dressed while sitting in his car. There was no sign or suspicion of criminal activity, and patrol notified the caller.
Property line
On Sept. 6, a Drake Road resident reported a neighbor's landscaper was trespassing on his property. The resident said he was "rather agitated" about it. Patrol spoke with the landscaper and reminded him not to go on properties without permission. The landscaper said that while tending to lawn of the resident's neighbor, he accidentally stepped on the neighbor's property.
Walker
A caller reported a woman walking on Post Road, possibly in need of assistance Sept. 6. She told patrol she missed her bus and was on her way to White Plains. Everything was in good order.
Missing knives
On Sept. 7, the executrix of a Bradley Road estate alleged that the administrator of the estate removed a box of knives from the estate without her permission. Police interview the administrator, who confirmed removal of the knives. He said he did not know where the knives were at the present moment. He said he would look for them in his warehouse and if he could not find them he would provide monetary compensation. The executrix told police she did not want to pursue the matter criminally at this time.
Open window
A caller stated a window was ajar in a Palmer Avenue house where the caller used to live Sept. 8. Police went to the house and observed a posted notice from the building inspector, stating the structure was unsafe and condemned. The outside of the house was also determined to be in disarray. Patrol did see an open second-floor window. They made a note to continue observing the structure.
Church
Staff for a church on Crane Road reported a woman was inside the church without permission at 11:30 p.m., Sept. 9. The woman said she found the church unlocked and came inside to use a restroom, pray and read her Bible. Since the lobby lights were on, and the door was unlocked, the woman thought the church was open. Staff said the church was not open, and it was only by accident that the door was unlocked. The woman was made aware of those facts, and she apologized for any misunderstanding. She left the church and went to a Post Road bus stop.
Pedestrian struck
A caller reported a kid was struck by a car on Depot Place, at 4:45 p.m., Sept. 9. Police and Scarsdale Volunteer Ambulance Corp rushed to the scene. There, they discovered a 42-year old Scarsdale driver struck an eight-year-old Scarsdale boy while the boy was crossing Depot Place. The driver said the boy crossed from behind a large vehicle parked in the opposite lane, and therefore the driver did not see him until he made contact with his car. The boy was taken to White Plains Hospital Center for treatment. No information about the extent of his injuries was released.
Cars and roadways
Police placed orange traffic cones in roadway repair ditches on Foxhall and Wynmor roads to alert motorists to potential hazards Sept. 5.
The highway department was notified about a fallen branch on Carthage Road Sept. 5.
Police moved a fallen branch to the side of Palmer Avenue Sept. 6.
A gray BMW was parked in the driveway of Balducci's, blocking the entrance, Sept. 6. Patrol had duty tow remove the car.
A woman got a flat tire on Innes Road Sept. 6. She asked patrol to call Heathcote Gulf to change her tire, and patrol accommodated the request.
On Oakstwain Road, a parked car with lights on was determined to belong to a food delivery person Sept. 7.
Patrol noticed a parked car with its lights on in a Vernon Road driveway around 2 a.m., Sept. 8. Patrol contacted the owner, and he turned off the car's lights.
Patrol issued six summonses to Scarsdale High School students' cars parked over the two-hour limit in the Wayside Tennis lot Sept. 8.
A car got a flat tire on Mamaroneck Road Sept. 10. Police put flares around the car and called a tow to assist the driver.
Six car accidents were reported in the village this week.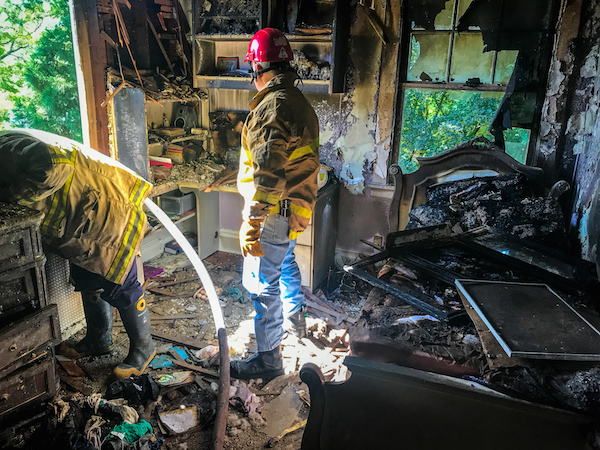 Lost and found
An Apple watch was found in Hyatt Field and given to police Sept. 6.
Patrol reunited a lost dog with its owner Sept. 8.
Village code
A woman complained that her neighbor, at Ferncliff and Rodney roads, put his garbage outside for trash collection earlier than the expected pickup day. Police advised the neighbor about village sanitation rules, and the neighbor brought his trash up from the curb. He said he would wait until pickup day to put it out.
Patrol told kids on Forest Lane to keep their noise level down Sept. 9. The kids agreed and went on their way.
Police issued summonses to landscapers using gas-powered leaf blowers on River Road Sept. 7 and Birchall Drive Sept. 8.
Firefighters
A gas stovetop knob broke off the stove, and the homeowner asked firefighters to check the house for possible gas Sept. 9. There were no gas readings, and gas was not on, even though the knob was missing from the stove. This was because the gas valve was intact. Firefighters advised the homeowner to stop using the burner until a qualified technician could replace the knob.
Firefighters notified the water department about water leaking into a Fox Meadow Road basement Sept. 9. The water department was dispatched to shut off water to the house and address the situation.
A 10-year-old child got stuck in a toddler swing at Hyatt Field and could not get out Sept. 10. Firefighters cut down the swing and removed the child from it on the ground.
This week, firefighters responded to nine false fire alarms, caused by device malfunction, cooking smoke, dust, spray paint fumes and a person smoking a cigarette near a smoke detector.
This report covering police and fire department activity from Sept. 5 – 10 has been compiled from official information.

This police report is sponsored by Scarsdale Security who does more than just security. Contact them about remote video for your home or business. Call 914-722-2200 or visit their website.
BLOG COMMENTS POWERED BY DISQUS