Police Report: Driver Arrested for DWI. Summertime Jewelry Thefts Reported
Published: Tuesday, 19 September 2017 13:21
Traci Dutton Ludwig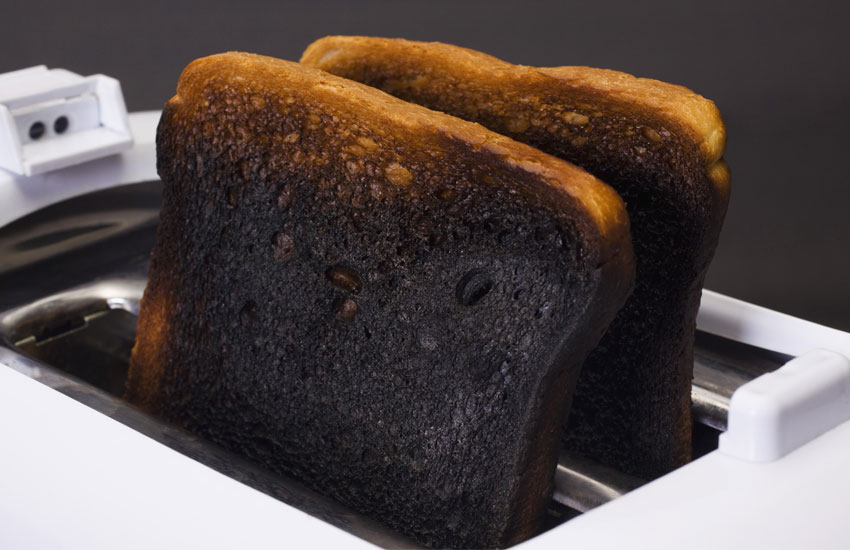 DWI Arrest: A caller reported that a man with a blue Ford Explorer was urinating by the side of Post and Ross Roads at 7 p.m., Sept. 14. The caller said he also saw the suspect throw garbage onto the street from the Explorer. The caller phoned 911 a second time to report that the Explorer started to travel on Butler Road, near Scarsdale Public library, and was "all over the neighborhood." Patrol found the car on Brewster Road and conducted a traffic stop to speak with the driver. Upon doing so, patrol noticed a scent of alcohol on the driver's breath. Patrol asked the driver – Dennis Vines, 39, of Sayerville, New Jersey – to get out of the car. Vines did so, but was swaying, having difficulty standing up and using profanity. He had glassy eyes, slurred speech, and he was using his cell phone to record patrol. He was uncooperative with patrol and refused to submit to field sobriety tests or an alco-sensor test. A passenger in the car, who was also intoxicated, decided to take a taxi home to New Jersey. Vines was arrested on charges of driving while intoxicated and refusal to submit to a chemical test. He was read his Miranda Warning and DWI Warning; however, he refused to sign paperwork acknowledging that he had been read the warnings. He also refused to a Datamaster test to measure his blood alcohol level, even though he was advised at least four times of the consequences of that refusal. He was issued bail of $250, and released on an appearance ticket, returnable Sept. 20.
Jewelry Theft
On Sept. 13, a Greenacres Avenue woman reported approximately 10 pieces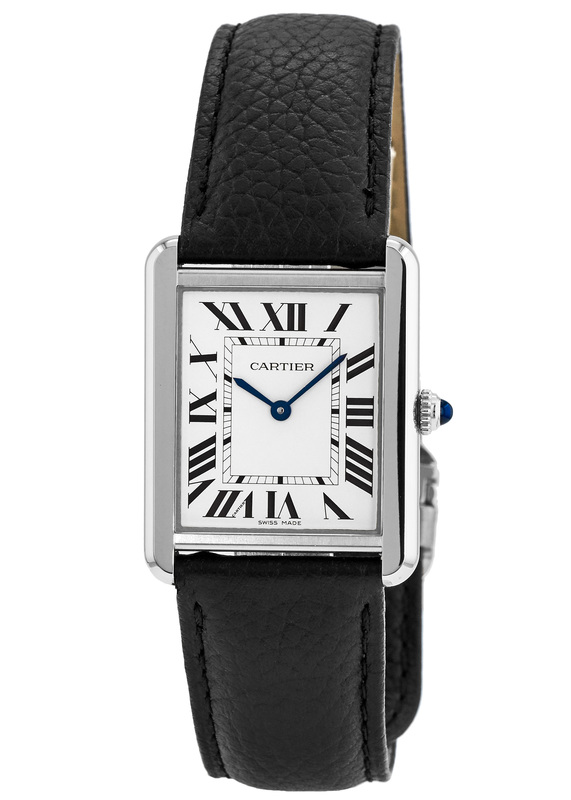 of jewelry were missing from her house. These pieces included a Cartier Tank watch, a Judith Ripka necklace with six peridot stones and two yellow gold rings with engravings. She told police the jewelry had been stolen from her house sometime in August. She said she first noticed a particular bracelet was missing, and while searching for it, she noticed other pieces of jewelry were missing too. The jewelry was last seen in a bathroom vanity drawer, where the woman had placed it in anticipation of wearing it. The woman said workers had been in her house on two separate occasions since she placed the jewelry in the bathroom vanity.
Stolen Locket
On Sept. 16, a Mamaroneck Road woman reported a gold heirloom locket was stolen from her bedroom sometime after July 15. It contained a photograph of the woman's parents. It was described as a circular locket with a small diamond, ruby and sapphire on the cover.
Car Break-in
A Sage Terrace woman reported someone entered her 2015 Honda and stole approximately $10 in coins and $15 in bills overnight Sept. 12. The money was removed from a driver's door compartment. The car was parked in the driveway, unlocked.
Identity Thefts
On Sept. 11, a Burgess Road woman reported her personal data had been stolen, along with millions of other individuals' information, in a recent widespread credit breach with Equifax. There was no fraudulent activity on her account. Patrol advised her to monitor her accounts closely.
On Sept. 12, a Boulevard man reported someone opened a fraudulent Home Depot credit card in his name. The account was used to make a purchase of unknown goods Sept. 1. The man informed Home Depot that the account was fraudulent, and the account was closed.
On Sept. 12, a Sheldrake Road man reported someone used his personal identifying information to file for retirement benefits online. He received a letter regarding the benefit application, and thus learned of it. He alerted the Social Security office of the fraudulent claim and canceled it.
On Sept. 12, a Madison Road man reported he found fraudulent activity on his credit report after he checked it. An unknown individual opened a revolving credit line with Bank of America and subsequently withdrew cash to the limit of the credit line. The credit line went into default, with an unpaid balance. The man informed Bank of America that the credit line was fraudulently opened, and an account representative said she would send the man paperwork to properly close the account.
On Sept. 16, a Popham Road woman reported a fraudulent outstanding balance had accumulated on fraudulent credit card opened in her name. She informed the creditor and the three major credit reporting bureaus.
Scam
A Bradley Road man received a call, stating his estranged wife had been in an accident Sept. 13. The caller stated the man needed to pay a sum of money to prevent his wife from being harmed. Patrol called the wife, and she was OK. Patrol advised the man that this was a common scam, but it needed to be investigated anyway, in order to make sure the wife was not in any danger.
Threat
A Reimer Road woman reported a boy yelled threats to her dogs while the dogs were being walked by a housekeeper Sept. 11. The woman gave the boy's license plate number to police. Police spoke with the boy's mother, who was extremely apologetic for her son's actions. She said her son acted in a very immature manner and did not mean the threats. She said she would speak with her son. Patrol informed the woman who reported the matter.
Welfare Check
On Sept. 13, police checked the welfare of a 90-year-old Secor Road man. Cars were parked outside the house, but the house was dark. There was no answer at the door when police knocked and rang the bell. Neighbors said the man usually leaves one light burning at night, but there was no light on, and the neighbors found it odd. While patrol was checking the rear of the house, a light came on, and the man appeared at the door. He said he was having trouble with his phone and was unable to receive calls. He told patrol he had fallen last week, hit his head, and was taking it easy, as per his doctor's orders. He thanked patrol for the welfare check and did not request any assistance. However, while checking the exterior of the house and speaking with the man, it became apparent to patrol that "the man might benefit from some sort of adult services ... for a hoarding condition that makes access to his house difficult." In addition, the house was in disarray, which makes getting from room to room difficult. Additionally, it was learned that the post office no longer delivers mail to the man's address because the mail slot was completely full. Patrol requested follow-up from the older adult advocate.
On Sept. 13, a father was unable to reach his son, who lives on Heathcote Road. At 11:30, patrol contacted the son, who had been sleeping in his bedroom. The son was told to contact his father.
Suspicious
A woman reported an elderly white man might have followed her son as her son was walking home from school Sept. 11. The woman described the man as wearing blue jeans, a blue shirt and sunglasses. The man allegedly followed her son from Hartsdale toward Walworth Avenue. When her son stopped to use his cell phone to call his mother, the man allegedly turned around and walked toward Hartsdale train station. Patrol looked for the man, but he was gone.
Voting
A Palmer Avenue resident was concerned that there was a lack of open doors and handicap parking available at a village voting facility Sept. 12. Patrol contacted a Board of Elections supervisor, and the parking issue was addressed. It was also clarified that there were three open doors to the election facility.
Lost
An Edgewood man reported his 85-year-old wife, who suffers from Alzheimer's disease, wandered out of the house Sept. 11. Patrol helped locate the wife. She was found standing by a tree in the couple's backyard.
An elderly Eastchester man was found in need of assistance at Popham Road and Church Lane Sept. 13. He told police he did not need medical assistance, but he said he was lost and needed help getting home. He provided is address in Eastchester. As a courtesy, patrol drove him home, where he was reunited with his wife.
911
State police informed Scarsdale police that a Murray Hill Road man kept calling 911 from every room in his house Sept. 12. Scarsdale police went to the man's house. The man said he had recently purchased a medical alert device that was not working properly. He claimed the company advised him to test the device in various rooms of his house. Patrol explained he could not keep calling the 911 system for non-emergency calls. They advised the man to contact the device manufacturer and ask for a technician to be sent out.
Fence
A caller saw three kids attempting to jump a fence on East Parkway near the Scarsdale train station Sept. 15. Upon arrival, police saw three kids on a wall at the location. Patrol advised the kids to come down off the wall. The kids followed patrol's instructions. Patrol told them to stay off the wall to avoid possible injury.
Trash
A caller reported a suspicious bag on Weaver Street Sept. 15. The bag contained three blankets and assorted tools that appeared to have been discarded as garbage. Patrol threw the bag in a dumpster.
Doorbell
A Mamaroneck Road woman reported someone parked a Crown Victoria in her driveway and rang her doorbell at 12:30 a.m., Sept. 16. The woman went to the door and asked who was there. The person allegedly said, "Donovan." The woman asked what he wanted, and "Donovan" said, "Nothing." Then "Donovan" left. Patrol looked for the man in the area but could not find him.
Runaway
A 12-year-old boy packed a bag and left his Sherbrooke Road house following an argument with his parents over homework at 3:45 p.m., Sept. 16. Police found the boy at the intersection of Mamaroneck and Catherine roads. Police drove the boy back home and reunited him with his parents.
Pills
A caller reported a bottle of pills on a stone pillar at Catherine and Kelwynne roads Sept. 17. The pills were in a prescription bottle, labeled Ciprofloxacin. Cipro is an antibiotic. The label stated an expiration date of July 2017. Patrol took the bottle and disposed of the pills at headquarters.
Arrest on Warrant
On Sept. 16, police stopped a driver on Post Road after the driver's speed was clocked at 52 mph. First, patrol noticed the car's vehicle inspection sticker was expired. Then, patrol checked the driver's license and learned he had an active bench warrant, issued out of White Plains, for his arrest. Patrol took the driver –Jarrett T. Reid, 25, of Port Chester – into custody and notified White Plains police. Scarsdale police issued two summonses to Reid – for speeding and driving without an up-to-date inspection. White Plains police officers picked up Reid from headquarters in order to process his arrest in their jurisdiction.
Cars and Roadways
A deer was stuck by a car on Griffen Avenue Sept. 11. Town of Mamaroneck police were informed.
On Sept. 11, a license plate reader sounded while police were conducting traffic enforcement on Mamaroneck Road. A passing car had been flagged as having a suspended registration due to an insurance lapse. Patrol conducted a traffic stop, and checked the driver's license. The license had been suspended three times on Oct. 29, 2015, for failure to answer a summons in the City of White Plains. In addition, an active warrant, out of White Plains, was indicated. Patrol checked with White Plains police regarding the status of the warrant. White Plains police could not find any active warrants for the driver in their internal recordkeeping system, so the warrant information was determined to be in error. Patrol issued the driver three summonses – for driving without a license, operating a motor vehicle with a suspended registration and operating a motor vehicle without insurance. The driver had the car towed to his address. The owner of the car was the driver's father-in-law, and patrol informed him about the status of the vehicle.
While conducting traffic enforcement on Post Road Sept. 12, police encountered a car that was being driven with a suspended registration, due to an insurance lapse on Sept. 7. The driver was issued two summonses – for operating a motor vehicle with a suspended registration and operating a motor vehicle without insurance. The car was towed to a garage.
Patrol helped an elderly driver change a flat tire in a Mamaroneck Road parking lot Sept. 15.
A parked car was running on a Herkimer Road for several hours Sept. 12. The owner did not realize his car was running without the key fob in place. He then shut off the ignition after he pulled the car in his driveway.
On Sept. 14, a blue pick up truck struck the stone steps of a Rodney Road house, causing substantial damage. The homeowner's housekeeper observed the accident and the driver of the truck. The driver was described as a man in his 50s, with thinning hair and dark glasses. He allegedly got out of his truck and took pictures of the damage before he left the scene.
Patrol called a tow for a disabled truck on Post Road Sept. 16.
Patrol closed an area around Crane and Rochambeau roads because of a severed electrical line Sept. 16. They stood by until Con Edison rectified the situation. Firefighters assisted.
An Aspen Road sprinkler system was misaligned, causing water to spill into the roadway, Sept. 17. Patrol spoke with the homeowner who said he was aware of the problem. He assured patrol he was in the process of addressing it.
Six car accidents were reported in the village this week.
Animals
A Garden Road woman called police to report a large gray cat on her porch Sept. 11. The cat left before patrol's arrival.
An injured owl was found on Huntington Avenue Sept. 14. Patrol monitored the owl until a wildlife rehabilitator arrived and took custody of the owl.
A Ross Road homeowner reported a loose dog in the street Sept. 15. Patrol deduced the dog belonged to a neighbor. The neighbor said she was fostering the dog from Houston, as part of a Hurricane Relief program. She said she had a fenced yard, but the dog must have crawled under the fence. Patrol advised her of village code regarding dogs.
Civil Matter
A woman was arguing with a Garth Road jewelry storeowner Sept. 15. The woman said parts of the bracelet were missing. The storeowner said only one link had been removed, in the process of performing authorized repair work. While patrol stood by, the woman and owner reached a resolution. She agreed to take her bracelet without paying for the work performed, and the owner advised her to never come to his store again.
A Meadow Road resident alleged that a truck engaged by a new neighbor damaged the resident's property Sept. 16. The new neighbor said she would speak with her contractor about correcting or rectifying the problem.
Village Code
A man was soliciting on Edgewood Road, for solar energy provider, Sept. 14. Patrol informed him of the need for a permit and issued a warning.
Workers were using a circular saw on a Horseguard Road driveway at 8:57 a.m., Sept. 16. Patrol issued the workers a village code violation summons.
Police issued summonses to landscapers using gas-powered leaf blowers on Boulevard and Wynmor Road Sept. 12 and Franklin and Murray Hill Roads and School Lane Sept. 13.
Lost and Found
An Autenreith Road man reported losing his Green Card Sept. 12. He last had it while traveling back from Canada on Aug. 28.
A Chesterfield Road man reported losing his driver's license somewhere in the village Sept. 15.
On Sept. 15, a youth found a wallet on Scarsdale High School grounds during the Homecoming football game. The youth gave it to a police officer at the game. The wallet contained a gift certificate for a deli and had initials printed on the front of the wallet. The wallet was vouchered at headquarters for safekeeping.
Firefighters
Smoke on Brewster Road was determined to be from an egg-shaped meat smoker in a resident's backyard Sept. 13. Everything was safe and in good order.
A Brookby Road man accidentally got locked out of his house Sept. 13. Firefighters checked the man's ID to verify his identity. Then, they opened the man's car door to remove a garage door opener, which enabled them to get access to the house. The car was not damaged.
A car idling in a Secor Road garage for five hours, Sept. 13, released carbon monoxide into the house. An alarm sounded. The residents turned off the car's ignition and started ventilating the house. Firefighters checked the house and found no CO readings. A 15-year-old niece who was complaining about a headache was taken to White Plains hospital center for evaluation.
Firefighters helped a Mamaroneck Road resident vacuum up water from a broken washing machine hose in the resident's basement Sept. 13. Firefighters advised the resident to call a plumber.
A cooking fire was contained to a pot in a Spier Road kitchen Sept. 15. Firefighters made sure the fire was out and ventilated smoke from the house.
Firefighters reset a chirping carbon monoxide alarm in a Paddington Road house Sept. 15. They confirmed there were no carbon monoxide readings in the house and advised the resident to replace the detector.
A burning odor in a Madison Road house was traced to a toaster that had recently been used to make toast Sept. 16.
Firefighters stood by for Con Edison at the site of a reported gas odor in a Cooper Road house Sept. 16.
A Fairview Road homeowner said she had a problem turning off her stove Sept. 17. Firefighters shut the gas to the stove and advised the homeowner to repair the appliance.
This week, firefighters assisted at two car accidents in the village and on parkways. They responded to eight false fire alarms caused by device malfunction, shower steam, cooking smoke, construction dust and burnt food.
This report covering police and fire department activity from Sept. 11-19 has been compiled from official information.

This police report is sponsored by Scarsdale Security who does more than just security. Contact them about remote video for your home or business. Call 914-722-2200 or visit their website.
BLOG COMMENTS POWERED BY DISQUS