Police Report: Father charged with third-degree assault. Burglars strike two houses.
Published: Wednesday, 04 October 2017 20:59
Traci Dutton Ludwig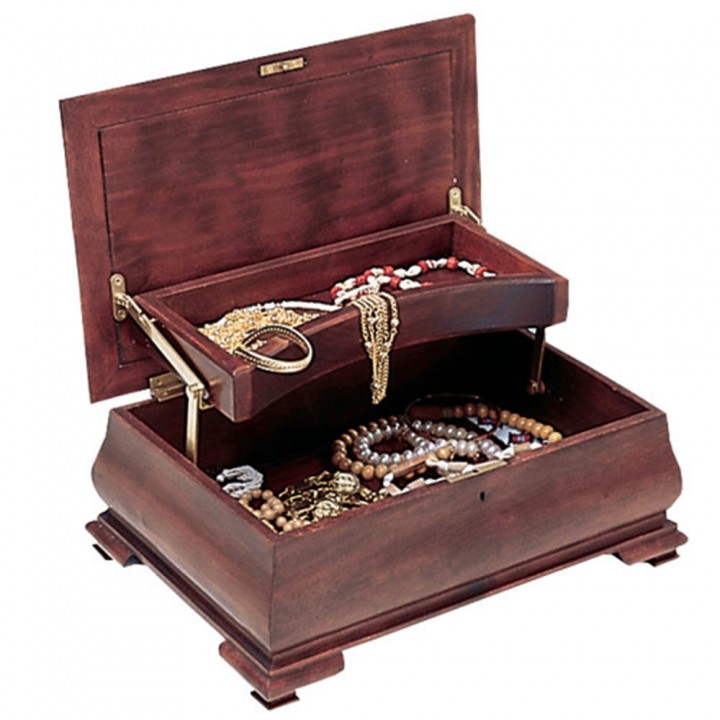 Arrest: Tao Zhao, 44, of Scarsdale, was arrested on charges of third-degree assault and endangering the welfare of a child, two class-A misdemeanors. Zhao is accused of slapping his son and pinning him down during a physical altercation. The altercation was the result of alleged ongoing incidents of inappropriate conduct in the house involving other family members. Zhao was arraigned and released on $5,000 cash bail and a temporary stay away order of protection was issued. He is due to appear again in court Oct. 4.
Burglaries
On Sept. 27, a Rodney Road woman reported jewelry had been stolen from her house. She said she and other family members had been in and out of the house all day. In the afternoon, she noticed her bedroom trinket and jewelry boxes were not as she left them. The lid on her trinket box was askew, and she replaced it. The lid on her jewelry box was open, and she usually leaves it closed. She opened it and noticed missing items. They also noticed the kitchen door was ajar.
A Hampton Road house was burglarized sometime between 5 p.m. and 9:15 p.m., Sept. 30. The homeowner said she first noticed the door unlocked and slightly ajar. The master bedroom and mater bedroom closet were tossed. The homeowner said she would compile a list of stolen items and provide it to police.
Car break-ins
On Sept. 26, a Fenimore Road resident reported three cars were entered in his driveway, and items were stolen in the past. The break-ins occurred sometime between 1:30 a.m. and 7 a.m., Sept. 24. Approximately $200 cash and a metal PBA badge were stolen from a 2017 Jeep Wrangler, which was also rifled through. A 2017 Mercedes-Benz and a 2009 Toyota were also entered and tossed. The resident said the cars were locked, but police found no sign of forced entry. Police are following up and attempting to review surveillance footage.
Identity theft
On Sept. 28, a Garden Road woman reported funds were fraudulently removed from her Chase business account. The account was opened on Sept. 8. At that time, the woman received starter checks as part of her initial bank paperwork. She did not remember seeing those checks but the bank assured her the checks were in her the new account welcome folder. The woman left the folder in her car for a few days before putting it on her desk at home. On Sept. 28, Chase Bank contacted the woman and informed her of a fraud alert placed on the account, due to three checks being issued, in large amounts, on Sept. 15. The memo portions of the checks stated the checks were for a deposit, a pet deposit and October rent for a Pinebrook Boulevard house.

On Oct. 1, a Morris Lane resident reported three checks had been fraudulently cashed against her Citibank account. The checks were cashed on Sept. 8, Sept. 14 and Sept. 22. She notified Citibank and froze her account.
Harassment
In Sept. 25, an Edgewood man reported being harassed by a woman he met online. He said he is receiving unwanted voicemails and emails. Patrol observed the communication and did not find any evidence of criminal activity. Patrol advised the man to tell the woman he did not want any further contact with her. On Sept. 28, the man returned to headquarters. He reported he had received over 20 calls from a blocked number on various times and dates. The calls were meant to "harass and threaten him and had no purpose of legitimate communication," he said. Additionally, a fake Twitter account was opened in his name, calling him a "rapist." Additionally, the man said his friend and son have been messaged by an anonymous person, alleging criminal behavior against the man. Police are investigating.
DOA
An 88-year-old Christie Place woman passed away at home, from natural causes, Sept. 25.
An 81-year-old Graham Road woman passed away at home Sept. 26. No suspicious circumstances were observed.
Domestic matters
On Sept. 25, a Quaker Ridge elderly woman and her adult daughter were arguing over a home health aide, of 7 years, that the daughter said she did not like. The mother called police when the daughter allegedly became rude with her. Police mediated the dispute and confirmed it did not involve physical violence.
Police stood by while a Quaker Ridge ex-husband retrieved personal items from his ex-wife's house Sept. 26.
Police stood by while a Heathcote man retrieved belongings from his former house, while his wife (or ex-wife) was present.
Trip and fall
A man tripped on the Popham Road sidewalk Sept. 27. He refused medical attention. Patrol called Central Taxi to take him home.
Door
A Griffen Avenue woman reported problems closing her front door Sept. 28. She thought someone might have tried to enter her house. Police examined the door and discovered a loose piece of weather stripping, which was preventing proper door closure. Patrol helped rectify the situation.
Parked car
A Jeep was parking in the rear parking lot of Edgewood School at 2:40 a.m., Sept 27. A man inside said he was hanging out, waiting for his girlfriend to meet him. His girlfriend lives on Montgomery Road, and the man showed police text messages regarding their planned meeting. Police did not observe any signs of criminal activity.
911
Police received a muffled 911 call Sept. 28. Upon callback, after numerous attempts, a woman answered. She said there was an illness in the family and she did not need any assistance. She sounded as if she was in emotional distress and provided an Ardsley address. Patrol notified Ardsley police for follow-up.
Net
A Sheldrake Road woman complained that a neighbor's hockey net was in the street Sept. 29. It appeared to be awaiting curbside rubbish pickup. Patrol made sure the road was passable.
Hacked
A resident reported that her surveillance cameras were hacked into Sept. 29. She said the screen went black and the word "Hacked" appeared. Her service provider immediately "wiped and reset" the system. The service provider stated the hacking incident was widespread, affected a multitude of customers and did not specifically target this particular resident.
Door
On Sept. 29, a man reported that his 72-year-old mother, a Carthage Road woman, was refusing to open the door for him and the mother's home health aide. The son was concerned about his parents' wellbeing. Patrol entered the house and spoke with the man's parents, who lived at the house. They were coherent and alert. They said they were not opening the door because they had fired the home health aide.
Too loud
A caller reported a Garth Road business owner was screaming at an elderly customer "for no apparent reason" Sept. 30. Police spoke with the business owner and learned he was speaking loudly to a gentleman who had hearing problems.
Welfare check
Police conducted a welfare check of a Black Birch Lane resident, at the request of a concerned neighbor Oct. 1. The resident was OK.
Asleep
Police encountered a man sleeping in an Audi on Meadow Road at 8:30 a.m., Oct. 1. The man said he had been out all night and stopped to sleep a little before driving home.
Muddy feet
A caller reported a "dangerous condition" in the area behind the swings at Hyatt Field Oct. 1. The caller further stated her children were "stuck in the muck" and unable to get free. Upon arrival, patrol observed a muddy area behind the north end of Hyatt Field. Patrol did not observe any children in need of assistance. Although the muddy area is not in the park itself, there is no barrier preventing a child from straying off into the area. Patrol placed caution tape around the area in question. Highway and recreation department staff was notified.
Near miss
On Sept. 30, a man reported that a car almost struck his wife and him while he was helping her cross Heathcote Road. The man said he pulled back his wife to avoid the car, and this caused her to fall to the ground. The driver stopped and asked if the man's wife was OK. She declined medical assistance.
Cars and roadways
Police directed traffic around a fallen tree limb on Mamaroneck Road, until the highway department was able to clear it, Sept. 25.
A driver reported a motorist passed him on Mamaroneck Road and then began braking in front of the driver for no apparent reason Sept. 25. Police stopped the motorist near the intersection of Fenimore and Tompkins roads and advised the motorist to drive safely and appropriately within the village.
Police removed a fallen branch from Post Road Sept. 26.
Police called a tow for a disabled car on Heathcote Road Sept. 26.
Patrol notified Verizon about a loose wire on Eastwoods Lane Sept. 26.
A parked car was left running inside Christie Place Garage Sept. 28. Police notified the owner, who turned off the ignition.
Police marked a dangling wire with caution tape on Murray Hill Road Sept. 28. Verizon was notified.
Police placed flares around a disabled car on Post Road, while the driver waited for roadside assistance, Sept. 28.
Patrol stood by for roadside assistance, with a driver who locked herself out of her car on Depot Place Sept. 28.
A truck struck and damaged a metal fence at the intersection of Autenreith and Popham Roads Sept. 28. Security cameras captured images of the accident. Police are following up.
Patrol issued a parking summons to an improperly parked car on Swarthmore Road Sept. 29.
Police asked the owner of a parked car on Tompkins Road to move the car since it was blocking traffic Sept. 29.
A parked Mercedes Benz was left running outside a Park Road house Sept. 30. Patrol entered the car and turned off the ignition. No key was found inside. Patrol left a message for the owner.
Civil matters
A Drake Road resident reported a neighbor was using a rototiller near an oak tree at the property line Sept. 28. The resident claimed the tree was his and he was afraid the work might have damaged the tree's roots. Patrol advised it was a civil matter. The resident was told he could obtain more information about the property line from Village Hall.
On Sept. 29, a Ferncliff Road woman reported a truck damaged her driveway walkway. It was caused by a truck using her driveway to turn around due to related construction at a neighbor's house. The neighbor's contractor agreed to repair the damage.
Village code
Patrol issued summonses to landscapers using gas-powered leaf blowers on Boulevard Sept. 26.
Police dispersed kids from a large youth party on Carstensen Road Sept. 29.
Police advised a Fox Meadow Road resident to lower the volume of his music after neighbors complained Sept. 30.
Lost and found
A passerby found a Target credit card on Post Road and gave it to patrol. Patrol contacted the owner, a Burgess Road resident, and returned the card to her.
A Good Samaritan found an envelope containing cash in the village center and gave it to police Sept. 29.
Firefighters
On Sept. 25, stood by for Con Edison at the site of a faint gas odor on Popham Road.
Firefighters advised Con Edison about a power outage in the area of Old Lyme Road Sept. 26.
Firefighters shut the breaker to a malfunctioning stove in a Ridgecrest West house Sept. 26.
A wall-hung condensing boiler's exhaust pipe came detached from the unit and caused carbon monoxide to enter a Greenacres Avenue house Sept. 28. Firefighters shut down the boiler and stood by for Con Edison. Con Edison red-tagged the boiler for repair.
This week, firefighters assisted at three accidents in the village and on parkways. They responded to 13 false fire alarms, caused by device malfunction, cooking smoke, shower steam and accidental manual activation.
This report covering police and fire department activity from Sept. 24 to Oct. 1 has been compiled from official information.

This police report is sponsored by Scarsdale Security who does more than just security. Contact them about remote video for your home or business. Call 914-722-2200 or visit their website.
BLOG COMMENTS POWERED BY DISQUS