Police Report : Residents Arrested for Menacing and Harassment, WP Man Declines Bail to Stay "Locked Up," Suspicious Delivery Contains 5 lbs. of Marijuana
Published: Wednesday, 11 October 2017 14:55
Traci Dutton Ludwig
Menacing arrest: On Oct. 2, police arrested Susan Bodenheim, 64, of Scarsdale on a charge of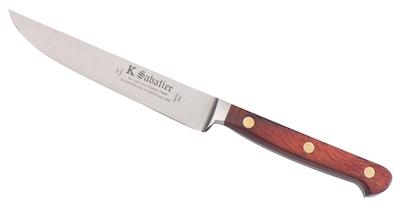 second-degree menacing with a weapon. Bodenheim was accused of threatening her mother's health aide with a knife. When police arrived at the scene, they observed Bodenheim yelling at the aide and threatening her. The aide was moving around the house trying to avoid Bodenheim, and the aide appeared fearful. Bodenheim was in an "excited state," according to the police report. Investigation determined that Bodenheim had threatened and menaced the aide with a kitchen steak knife before police arrived. Bodenheim allegedly told the aide, "I will kill you." The aide then allegedly said, "No;" and Bodenheim put the knife down. Bodenheim told police that although the aide has worked for her mother for many years, Bodenheim does "not like" the aide. Bodenheim was arrested by police. She screamed and was uncooperative during her transport to headquarters and arrest processing. She was arraigned at Scarsdale Village Justice Court and, according to the police report, was "loud, disruptive and uncooperative" during that time. She was scheduled to return to court Oct. 4.
Harassment arrest
On Oct. 5, a 20 year-old Scarsdale resident was charged with second-degree harassment. The young man was accused of harassing the owners and employees of a Garth Road bakery at which he was employed, on a probationary basis, for three days in September. At the end of the probationary period, his employment was terminated due to allegations that he made female managers and employees uncomfortable by flirting with them and made comments that allegedly referenced date rape and sexual innuendos. Upon being fired on Oct. 4, he allegedly became enraged and belligerent. A few hours later, he returned to the bakery and called employees and owners "fat pigs," "faggots" and "homos." He was asked to leave the bakery, which he reluctantly did. On Oct. 5, he allegedly posted two online reviews of the bakery that were derogatory and, according to the owners, served no legitimate purpose other than to harass the owners and damage the bakery. He also allegedly walked past the bakery and put a newspaper on the ground. The newspaper contained black writing that slandered and insulted bakery employees and criticized the taste of the cakes. According to the police report, the repeated incidents showed "a course of conduct aimed to seriously annoy and alarm [bakery owners and staff] which has no legitimate purpose." He was charged with second-degree harassment. He was released on his own recognizance and ordered to appear in court on Oct. 11. The case was later dismissed in court.

Disorderly conduct arrest
At 3 a.m., Oct. 6, police noticed a man – William R. Jones, 34, of White Plains – walking quickly across Post Road. He was observed looking at driveways and streets as he passed and walking up and down streets without seeming to have a legitimate purpose. Due to his suspicious behavior and the hour of day, police stopped Jones and made contact with him. Jones was hostile with police and would not answer questions about where he was coming from or where he was going. He attempted to retreat from officers when told he was going to be patted down to be checked for weapons, for officer safety. No weapons were found. A check of ID information revealed Jones was wanted by New York City police on an active arrest warrant. During the course of investigation, Jones became increasingly belligerent and hostile, reaching into his pockets repeatedly and not following police instructions. Due to the hostility, officers attempted to place Jones in handcuffs. Jones resisted by pulling away and locking his arms. It took four officers to place Jones in handcuffs, and one officer sustained a minor injury in the process.
Jones was arrested on charges of disorderly conduct, resisting arrest and obstruction of government administration. At headquarters, Jones refused to answer any questions. During the fingerprinting process, Jones made numerous quick movements in an apparent attempt to "scare" officers, and he told officers he knew mixed martial arts. New York City police were contacted with regard to their active arrest warrant, but they declined to respond and pick up Jones. After arrest processing, Jones was informed he was being released on $100 cash bail. Jones refused to be released on $100 cash bail and told officers to keep him locked up. He was placed in a holding cell until he could be transported to Scarsdale Village Justice Court. He was arraigned and remanded to Westchester County Jail on $500 cash bail. An unopened can of beer was removed from Jones and vouchered at headquarters.
Marijuana package
A Stonehouse Road resident reported a suspicious package had been delivered to his house Oct. 5. It was a solid brown cardboard box with no exterior labels. Inside was a child's toy chest, designed with letters of the alphabet. Inside the toy chest were five bags of a green, leafy substance determined to be marijuana. The marijuana was packaged in two layers of vacuum-sealed bags, with dryer sheets between the double layers of the bags. Each bag contained approximately one pound of marijuana. Three bags were labeled "berries." The other two bags were labeled either "black diamond" or "indoor black diamond." Police confiscated the marijuana, toy chest and box as evidence. The resident was advised to lock his doors, activate his alarm and notify police of any future suspicious activity.
Stolen bicycle
A Hampton Road student's bicycle was stolen from Scarsdale High School sometime between 2:50 p.m. and 3:30 p.m., Oct. 4. It was a 2013 Trek Skye bicycle, and it was last seen, unlocked, at the SHS bicycle rack.
Identity theft
On Oct. 2, a Stonehouse Road resident asked to file a police report about an incident in which his identity was compromised. He said he needed the report to avoid a fee associated with "freezing his credit report." No actual identity theft or financial loss occurred.
On Oct. 2, a Webster Road man reported someone fraudulently opened a "Big Lots" card in his name in September. Before the fraudulent card was even mailed to the man's Webster Road address, someone reported the card as stolen and had a replacement card sent to an address in Florida. The card was used to make purchases in Arizona. The man realized the incident had occurred after he received the first fraudulent card in the mail. Further investigation revealed a declined attempt to open a Citi-Shell card and numerous recent credit inquiries of his credit report.
On Oct. 4, a Brite Avenue woman reported her PayPal account had been hacked and money in her account had been transferred to six various unknown credit card accounts without her permission. The PayPal account is associated with an eBay business that the woman runs out of her house, she said.
On Oct. 8, and East Taunton Road man reported that he recently learned about fraudulent accounts and unpaid charges set up in his name in 2007. The charges were incurred, under the man's name, at Walmart, Edgewater Casino, Pioneer Casino and Golden Nugget Casino. There was also a fraudulent check debit from a BB&T checking account fraudulently opened in the man's name.
Scam
On Oct. 4, a Fox Meadow Road woman and her father reported that they were victims of a scam. The woman was trying to sublease an apartment in Cambridge, Massachusetts, and found a listing on Flip.lease.com. She corresponded by email with the alleged tenant of the apartment being advertised for sublet. He sent her fake documents, including a fake master lease and sublease. The woman's father sent money to the alleged tenant, covering a deposit and security fee. The money was sent via Chase QuickPay to a Wells Fargo bank account Oct. 2. Later, the woman and her father realized the floorplan of the apartment appeared different from photos illustrated on the Flip.lease.com website. They also found another listing for the apartment on Zillow.com that contained photos that matched the floorplan. They informed Chase bank and Wells Fargo, but they did not receive their money back. On Oct. 3, the alleged tenant asked the woman and her father to send more money. They did not send more money, suspecting the transaction was a scam.
Dog bite
On Oct. 7, a female jogger reported being bitten by a dog near the intersection of Hampton and Harcourt roads. The dog was leashed and being walked by a young girl. The dog bit the woman's leg as she ran by. The girl called her mother, and the mother was asked to provide current vaccination records for the dog, an Australian Labradooodle. The mother was advised to quarantine her dog, as per public health protocol. The animal control officer is following up.
Too high?
A custodian at Quaker Ridge School reported someone had placed a broken chair on top of a garbage pail, possibly as an attempt to gain access to the roof Oct. 2. Police determined the roof was too high for someone to access it from the chair-topped pail.
Elevator
An elevator at the Christie Place parking garage was out of order and placed out of service Oct. 2.
Noises
A caller reported hearing a woman screaming and a baby crying inside a Popham Road apartment building Oct. 3. Patrol canvassed the building and did not hear any screaming or crying. The doorman said he had not heard anything unusual either.
Police checked a Dickel Road house after the resident's dogs became alarmed and started barking in a manner that made the resident feel that someone was either inside the house or near it at 10:30 p.m., Oct. 8. Patrol's investigation found no signs of criminality.
Bathroom break
Administrative staff at Scarsdale High School asked police to help identify an older man who urinated on school property Oct. 5. School staff had photographs and witnesses. According to school personnel, several students saw the man urinating in the bushes near the Brewster Road side of the school, near the picnic tables and stream around 4 p.m. The man did not expose himself to the students, nor did he make contact with them. After urinating, the man left school grounds. Police canvassed the area for the man but did not find him.
Road rage
A female driver reported a man hit the windshield of her car with closed fists in the intersection of Popham Road and Depot Place Oct. 5. The man was apparently angry because the driver did not see the man start to cross the road, the driver said.
Garbage
On Oct. 7, a Cornell Street resident asked police to conduct extra ridebys of his house because an unknown person was dumping garbage and debris on his property.
Lights
A Hampton Road family asked police to check their house after returning home and finding an attic light on Oct. 8. Patrol checked the exterior and interior of the house and did not find any signs of criminality. The attic light was successfully turned off.
Cars and roadways
On Oct. 3, the passenger side mirror of a Lexus parked on Walworth Avenue was damaged by an unknown passing car.
Motorists complained of traffic backing up at Heathcote and Brookby roads and Wynmor and Mamaroneck roads Oct. 3. No detours, signs or flaggers were observed. Patrol advised the paving foreman about measures that should be taken to alert motorists, maintain safety and keep traffic flowing.
A caller complained about a "large hole" on Mamaroneck Road Oct. 3. Police determined the "hole" was the result of roadway construction, and spoke with the highway department about placing "bump" signs in both directions.
A man parked his car at a Post Road gas station, left it unattended for 15 minutes and walked to an unknown location in the direction of Popham Road Oct. 3. The car has Texas license plates. The car and man were gone when police arrived to investigate.
Summonses were issued to the owners of illegally parked cars on Potter Road Oct. 4, Brookby and Rochambeau roads Oct. 5 and Heathcote Road and Crossway Oct. 6,.
On Oct. 8, patrol noticed a car was parking on the sidewalk of Walworth Avenue. A woman and toddler were sitting in the back of the car. The woman said her husband is the general contractor of a construction project on the street. He was looking at the job site. Patrol cautioned her about parking on the sidewalk, and the car was quickly moved.
A car with Florida license plates was parked at Edgewood School after school hours Oct. 8. Patrol canvassed the area for the driver but could not find the driver. Using registration information, police contacted the Florida owner. The owner said his family was visiting relatives on Quentin Road and his daughter parked the car at Edgewood School while visiting someone on Drake Road.
Patrol notified the highway department and Con Edison about fallen branches on wires above Fox Meadow and Heathcote roads, Greenacres and Walworth avenues and Morris Lane Oct. 9.
Thirteen car accidents were reported in the village this week.
Village code
Police removed political signs illegally posted on Ramsey Road and Palmer Avenue Oct. 4, Secor Road and Hazleton Drive Oct. 5 and Depot Place Oct. 9.
Illegally posted signs advertising a rug sale were removed from Bypass and Weaver Street Oct. 5.
Illegally posted political signs were removed from Bypass and Weaver Street Oct. 5.
Patrol advised two males to leave Corell Park after dark Oct. 6.
On Oct. 7, a Griffen Avenue resident complained about motor noises coming from Quaker Ridge Golf Club at 4 a.m. every morning. Patrol deduced the noise was coming from several leaf blowers and lawn mowers throughout the property. Patrol made a note to follow up with the general manager the next day.
Police advised landscapers on Sherbrooke Road and Beechwood Lane to abide by village code with regard to noise restrictions and designated weekend working hours.
Patrol advised a Brookby Road children's party hostess that a Quentin Road neighbor had complained about noise Oct. 7. The hostess apologized and said the party would be concluding soon.
After 11 p.m., Oct. 7, police dispersed kids from a Boulevard park. It was after dark.
After neighbors complained, police asked teens to keep their noise levels down as they continued to play baseball in the backyard.
Civil matter
Police stood by while a Stratton Road landlord and her tenant attempted to resolve a disagreement Oct. 4. The tenant was asked to remove a mattress from the landlord's living space, and he complied. The landlord said she would speak with her attorney regarding the eviction process. The tenant said he was actively looking for a new place to live. Both parties were advised to be civil with each other. On Oct. 5, the landlord called police stating she was being harassed by her tenant. She told police she received texts from her tenant after her son used the washing machine. The texts stated the landlord had failed to inform the tenant she was going to use the laundry facilities. Notice of the laundry facilities' use was required, as per an agreement between the tenant and the landlord. The landlord told patrol she didn't realize she had to inform the tenant since he was at work. Patrol reminded the landlord to abide by her agreement with the tenant.
Lost and found
A person found a New York City ID card on Harwood Court and gave it to police Oct. 3.
On Oct. 6, a man reported losing two cell phones on Sept. 7. The cell phones were most likely left in the backyard of a Fairview Road house, the man said. However, the Fairview Road homeowner said no property was found in the backyard.
Firefighters
On Oct. 2, firefighters traced a gas odor on Birchall Drive to an lit gas grill. Firefighters turned off the gas valve to stop the flow of gas. Con Edison red tagged the gas grill and other appliances on the same gas line. Con Edison found additional problems with gas connections and piping in the house. A detailed report was presented to the homeowner.

Smoke in a Graham Road house was caused by a French fry falling onto a heating element Oct. 2.
Carbon monoxide was released into a Greenacres Avenue house while a HVAC technician was replacing a boiler Oct. 5. Firefighters ventilated the house and called Con Edison. Con Edison placed the boiler out of service and recommended that the homeowner contact a different HVAC company for replacement.
A passerby reported a fire hydrant "spewing water into the air" at Brite Avenue and Whig Road Oct. 5. Firefighters went to the scene and did not see any leaking fire hydrants. The report was unfounded.
Firefighters stood by for Con Edison at the site of a possible gas leak in a Weaver Street basement Oct. 6.
Firefighters disconnected a sparking microwave in a Crane Road house and removed it from the house Oct. 9.
This week, firefighters assisted at seven car accidents in the village. They responded to 15 false fire alarms caused by device malfunction, cooking smoke, shower steam, spray paint and accidental manual activation.
This report covering police and fire department activity from Oct. 2-9 has been compiled from official information.



This police report is sponsored by Scarsdale Security who does more than just security. Contact them about remote video for your home or business. Call 914-722-2200 or visit their website.

BLOG COMMENTS POWERED BY DISQUS