Shoplifters Steal Garbage Bags Full of Merchandise from CVS
Published: Wednesday, 18 October 2017 08:02
Traci Dutton Ludwig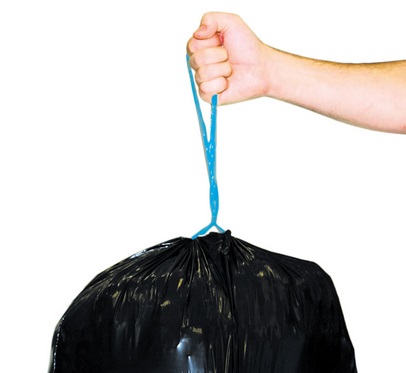 Stolen merchandise: On Oct. 12, three men entered the CVS store on Popham Road and stole a large amount of merchandise. The men placed two large garbage bags in different areas of the store and went around the store placing selective objects in shopping baskets. They took their baskets to the garbage bags and emptied the items into the bags. At the end of the escapade, the men rushed out of the store with the garbage bags full of merchandise and a shopping basket full of merchandise. Employees were busy with other customers at the time. The men's activities were captured by video surveillance. Police are investigating.
Stolen bike
A Hampton Road woman's black and white Schwinn bicycle was stolen from the bike rack at East Parkway and Spencer Place. The woman said she locked her bike to the rack on the morning of Oct. 13. When she returned to retrieve her bike that afternoon, she found another lock had been placed on it. She went home and left the bike locked to the rack overnight. The next afternoon, on Oct. 14, she returned to the bike rack and discovered her bicycle and lock were missing. The bicycle was valued at $160.
Identity theft
On Oct. 15, a Westview Lane man reported his wife's Citibank credit card was used without her knowledge or permission during the month of September. In both cases, items were purchased from retail locations and returned the same day, causing money to be credited back to the card. No monetary loss was incurred.
Domestic matter
An Edgewood daughter called police to report her father was yelling at her and scaring her Oct. 15.
Damaged pipe
Someone damaged a drainpipe in the Christie Place parking garage, possibly with an unknown vehicle, Oct. 12.
Debris
A Sheldrake Road resident complained that someone dumped grass clippings on her property Oct. 10. She was not sure who might have dumped the clippings on her yard, but she said she "has had issues" with a neighbor in the past. She was advised to contact police if it happens again. On Oct. 13, it happened again, and the resident reported it to police.
Gardeners were reportedly dumping grass clippings from a Sycamore Road property onto the ground at Corell Park Oct. 11. Patrol went to the scene and spoke with a gardener who advised he did not dump the grass clippings there. He showed police his truck, which was full of clippings and yard debris. Patrol also observed his workers collecting debris on a tap and carrying it to the truck.
Safekeeping
A rifle was turned over to police for destruction and disposal Oct. 10.
Welfare check
Police checked the welfare of a Herkimer Road man after his wife called police, worried, because she could not reach him. The man told police he had been sleeping and was OK.
Phone
An Uber driver found a cell phone in his car after dropping off an allegedly intoxicated passenger at a Broadmoor Road house at 3 a.m., Oct. 14. The driver gave the phone to police. Patrol went to the house and had a male resident call the cell phone from his home phone to confirm ownership. Once ownership was confirmed, police returned the cell phone to the man.
Trip and fall
A woman fell on Scarsdale Avenue while crossing the street Oct. 13. She said she was not in the crosswalk. She said a pothole caused her to fall. Patrol found cracks in the road but not a pothole. The highway department was advised for follow-up.
Wanted
Westchester County Jail called police to notify them that a man, who was wanted in Scarsdale on an active arrest warrant, was being held at Westchester County Jail by both White Plains and Westchester County police Oct. 12. Scarsdale police confirmed that the man – Jose Ortiz – was wanted in Scarsdale. They faxed over Ortiz's arrest warrant, which would prevent Ortiz from being released until Scarsdale police could pick him up. The pickup date is pending the resolution of Ortiz's other court cases.
Accident
A 71-year-old driver who sustained two flat tires after striking the curb on Walworth Avenue Oct. 10 told police she felt nauseous and therefore accidentally hit the curb. There was no damage to village property, and the driver arranged for her own roadside assistance. Approximately an hour later, a 41-year-old Yonkers driver reported the same 71-year-old driver, from Scarsdale, hit a barricade on Post Road. The impact caused the barricade to enter the roadway and strike the Yonkers driver's car, which was approaching from the opposite direction. The Scarsdale woman told police she felt nauseous, which made me lose control of her car and strike the barricade.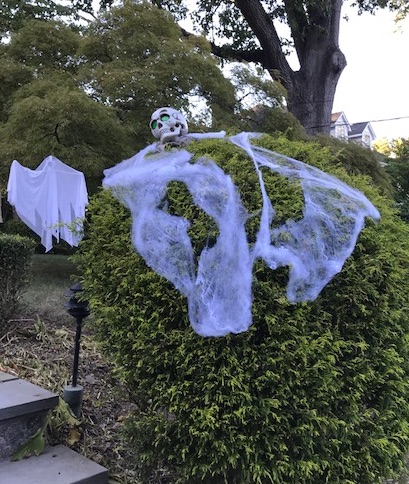 Cars and roadways
Police notified Verizon about a noisy compressor on a utility pole at Heathcote and Wilmot roads Oct. 10.

A man was sleeping in a parked Toyota Camry, with Connecticut license plates, on Gatehouse Road at 8 a.m., Oct. 11. Police questioned him, and he said he was tired and pulled over to rest while driving home from a family member's New Jersey house. Police did not detect any signs of alcohol intoxication or criminal activity.
Police issued parking summonses to illegally parked cars on Hampton, Whig and Ogden roads Oct. 11 and Elm Road Oct. 12.
Lights were left on in a parked car in the Christie Place garage Oct. 11. Patrol contacted a family member who promised to notify the owner.
Patrol removed a fallen wire from Walworth Avenue Oct. 12.
A white van parked on Walworth Avenue with its lights on, Oct. 15, was determined to belong to a Con Edison employee. The employee had been assigned to check a gas main every night until the main could be successfully replaced.
Twelve car accidents were reported in the village this week.
Teens
A teen party on Crest Lane resulted in a large gathering with many uninvited guests Oct. 14. Neighbors complained of noise, and police went to the house. The party hostess's mother told police she was having a hard time getting the uninvited guests to leave. Patrol assisted in dispersing the teenage guests.
Rendezvous
A Morris Lane resident called police after a man got out of a white pickup truck and rang her doorbell at 2:30 a.m., Oct. 15. The man was allegedly hanging around outside the house until the woman's husband told him to leave. Patrol canvassed the area for the man and found him in his truck on Post Road. The man said he went to the house looking for a woman named Natalia, whom he had met online and told him to meet her at an address on Morris or Morrison Lane.- He showed patrol the text message exchange with the woman, and he apologized for causing alarm. Patrol updated the Morris Lane resident.
Dogs
Police reunited a lost white dog with its Lee Road owner Oct. 13. The owner was issued a village code violation summons for having at dog at large.
Village code
Patrol helped a Mamaroneck Road homeowner remove illegally posted tag sale signs from the street Oct. 12.
Police dispersed a group of kids from a Walworth Avenue lawn after a neighbor complained at 11 p.m., Oct. 13.

After a neighbor complained about noise at 3:45 a.m., Oct. 15, patrol advised a Bell Road resident, who was on his deck with friends, to go inside and keep the noise down. As a result, the resident went back inside, and the resident's friends left.
Lost and found
On Oct. 13, a resident came to headquarters to report she had lost the license plates of her Mercedes-Benz, after turning the car back over to the dealership. Patrol provided her with the necessary paperwork to document the plates' loss with the department of motor vehicles.
A wallet found at a Yonkers church was given to police by a Village Hall employee Oct. 13. Patrol attempted to locate the owner's contact information, but the attempt was not successful.
A village center business owner found a wallet and gave it to police Oct. 14. Police returned the wallet to its owner. The owner confirmed nothing was missing.
Firefighters
Two children accidentally locked themselves inside a Brite Avenue bedroom Oct. 10. Firefighters confirmed the children were safe and forced open the door to release the children. No damage was caused to the door.
Firefighters stood by for Con Edison at the site of a reported gas odors at houses on Sprague and Stonehouse roads house Oct. 10.
Reports of smoke on Gaylor Road were traced to an extinguished fire in a Post Road fire pit Oct. 10.
An unattended pot with burnt food generated smoke in a Brookby Road house Oct. 11. Firefighters used an electric fan to ventilate smoke from the house. The family pet, inside the house at the time, was found to be unaffected.
Firefighters helped a Barry Road resident get back in her house after accidentally being locked outside Oct. 14.
Firefighters could not determine the source of a light smoke odor on Cayuga Road Oct. 14. Everything was found to be safe on the street and the surrounding area.
This week, firefighters assisted at three car accidents in the village. They responded to 15 false alarms caused by device malfunction, cooking smoke, burnt food and workers servicing a boiler.
This report covering police and fire department activity from Oct. 10-15 has been compiled from official information.

This police report is sponsored by Scarsdale Security who does more than just security. Contact them about remote video for your home or business. Call 914-722-2200 or visit their website.
BLOG COMMENTS POWERED BY DISQUS