Police Report: Arrest at CVS, a Fight and a DWI
Published: Wednesday, 25 October 2017 13:24
Traci Dutton Ludwig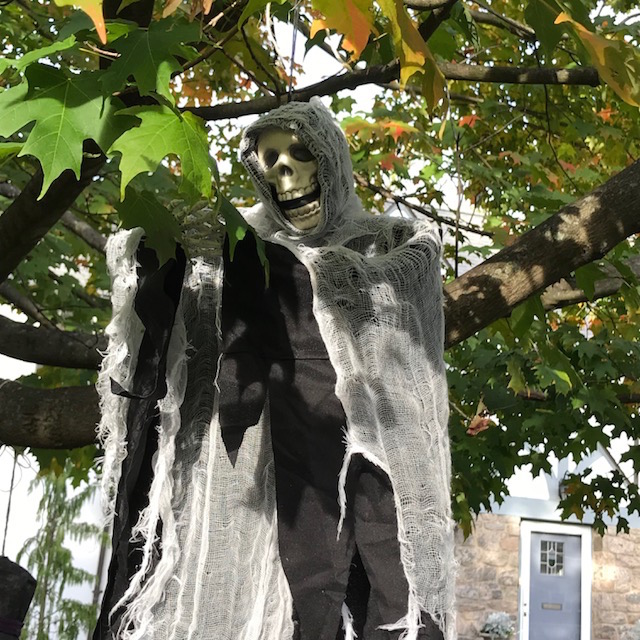 On Oct. 22, police arrested Larry Dante Brand, 24, of Brooklyn, on a charge of second-degree possession of a forged instrument, after Brand attempted to pay for items with a fraudulent credit card at the CVS store on Popham Road. According to the store manager, Brand and another man had entered the store and "attempted to shoplift items." One man left the store while Brand was at the register paying for items with the fraudulent card. After Brand left the store, officers located him on Popham Road and he was arrested for using the fraudulent card. He was arraigned at Scarsdale Village Justice Court and remanded to Westchester County Jail in lieu of $7,500 bail. Brand is scheduled to return to court on Oct. 25.
DWI
Jessica Artilles, 29, of Yonkers, was arrested on charges of driving while intoxicated (first offense), refusal to take a breath test and having an open container of alcohol in a vehicle on a highway. Police were alerted to the defendant's state after receiving a report of an altercation in the parking lot of Hitchcock Presbyterian Church, on Greenacres Avenue, at approximately 12:45 a.m., Oct. 23. There, police observed two women fighting on the ground. Artilles was holding another woman in a headlock according to the police report. Police officers physically separated the two women. The woman who had been in the headlock told police that Artilles had been driving while intoxicated, and she and another passenger urged Artilles to pull over and stop driving. Artilles pulled into the church parking lot, and an argument and physical altercation allegedly ensued. Artilles admitted to police that she had been driving and pulled into the parking lot because of an argument with her passengers. Artilles eyes were glassy and bloodshot, and her speech was slurred. She was also having difficulty maintaining balance while walking. During the course of the investigation, police noticed a black bag on the floor of the passenger seat containing an open beer can and an open bottle of wine. There was also a water bottle, which appeared to contain an alcoholic beverage, in the driver's door compartment. Police asked Artilles to take an alco-sensor pre-screening test, which Artilles "could not complete," according to the police report. At headquarters, Artilles agreed to take a Datamaster test, but she was "unable to complete" this test as well. Artilles was released on $100 cash bail and ordered to appear at Scarsdale Village Justice Court on Oct. 25.
Identity theft
On Oct. 17, a Post Road woman reported someone opened a Sprint telephone account in her name and purchased ten cell phones on the account in July 2016. She learned of the incident after she received a collection notice from Sprint for unpaid charges.
On Oct. 21, a Quentin Road man discovered an unknown check was cashed against his Chase bank account. The signature did not match the man's actual signature, and he believed he might still be in possession of the original check. He did not know the person to whom the check had been written. Chase Bank is following up with an investigation.
Broken window
Someone broke a side window on a Rock Creek Lane man's 2005 Toyota parked in his driveway overnight Oct. 19 to 20. Nothing was taken from the car. The man said the car door has been having problems opening, so a perpetrator might have been foiled in an attempt open the door and gained entry to the car after breaking the window.
Firearm
A Catherine Road resident brought a Mossberg shotgun to headquarters for proper disposal Oct. Oct. 21. The resident said he did not want the gun in his house any longer.
Starter pistol
A caller reported hearing a noise like three gunshots in the area of Fenway Golf Club Oct. 16. Patrol investigated, and a golf club employee said he used a starter pistol to scare geese away from the golf course.
Computer
A Morris Lane woman reported someone might have tried to gain access to her computer Oct. 17. She received a text message with a Google verification code, but she was not sure why she received it. Police advised her to follow up with Google.
Woods
Responding to a reported odor of marijuana coming from a River Road wooded area Oct. 18, police encountered three people walking out of the woods. They told police they were going for a walk. Police did not detect any obvious signs of marijuana use.
Welfare check
Police checked the welfare of a Gaylor Road resident. The resident was OK.
Noises
A loud bang reported in the area of Walworth Avenue and Colvin and Brayton roads was suspected to be a metal garbage can hitting the ground Oct. 19.
Around 2 a.m., Oct. 20, a Weaver Street resident thought he heard a rear sliding screen door opening in the house. The resident's mother looked outside and saw a dark colored sedan leaving the resident's circular driveway. Police examined the house and found no signs of criminal activity.
Cars and roadways
Police called a tow for a disabled car on Post Road and roadside assistance for a car with a dead battery at Scarsdale Middle School Oct. 16.
Police notified Verizon about a low-hanging wire on Morris Lane Oct. 16.
A deer struck by a car was lying injured on Mamaroneck Road, bleeding from its mouth, Oct. 16. Patrol relocated the deer to the sanitation yard and shot it.
A construction foreman agreed to have workers move vehicles to one side of Innes Road to support traffic flow Oct. 17.
On Oct. 17, a Mamaroneck Road man reported an unknown object struck his windshield and caused it to crack.
On Oct. 19, bicycles chained to signs on Scarsdale Avenue were issued warnings to be moved, as the Department of Public Works needed to replace signs.
Police issued summonses to illegally parked cars on North Chase Road Oct. 19 and 20 and Overhill Road Oct. 21.
A caller reported a hazardous pile of leaves on Crane Road Oct. 19. Police removed enough leaves from the roadway to ensure safe vehicle passage.
A Morris Lane resident reported a "suspicious" car stopping in front of houses on the street Oct. 20. Police spoke with the driver who said he grew up on Rock Creek Lane and was showing his new girlfriend some of the "large houses" on Morris Lane.
A "suspicious" car parked on Walworth Avenue, with an occupant's "feet on the dashboard," belonged to a worker at a nearby house Oct. 21. Police asked the worker to park in the driveway to avoid reports of a suspicious car parked in the street.
A car was parked in a private parking lot on Heathcote Road at around 10 p.m., Oct. 22. The driver and passenger said they were talking. Police told them to relocate to a public parking lot to continue their conversation.
Seven car accidents were reported in the village this week. Police responded to three additional accidents, but involved parties did not want to make formal reports. One car was repossessed in the village this week.
Village code
A white man was heard yelling, "F*** you," while walking on Mamaroneck Road at 1 a.m., Oct. 17. Police gave the man several warnings, but he continued to yell the expletives. He was issued a village code violation summons for making unnecessary noise. Later in the week, on Oct. 20, the man was arrested in White Plains for crimes that occurred in White Plains. Specifically, the man was accused of attempting to enter a person's house in the Cushman Road area of White Plains.
A Murray Hill Road party host lowered the volume of music after neighbors complained of noise Oct. 21.
Police dispersed youths from a park on Boulevard after dark Oct. 21.
Animals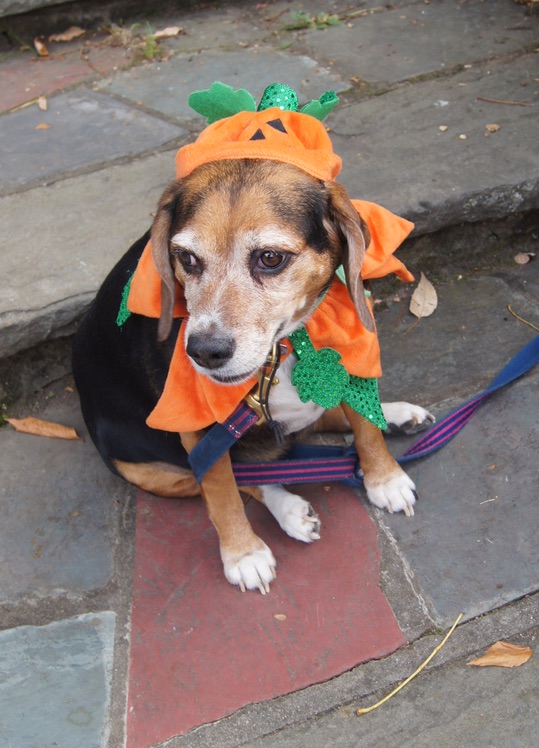 Police reunited a Larch Lane dog, found by a Post Road resident, with its owner Oct. 18.
A dog walker reported that a Valley Road dog started barking at her and the dog that she was walking Oct. 18. The dog walker yelled at the offending dog, and it stopped barking. No contact was made.
A barking dog was brought inside its Carstensen Drive house after neighbors complained of noise.
A White Birch Lane woman caught a dog and took pictures of its tags after it wandered into her yard Oct. 21. Police contacted the dog's owner who was unaware that the dog had left its protected electric fence area. The owner said he would promptly address the issue.
Police removed a dead raccoon from a Haverford Avenue yard Oct. 21.
Police reunited a loose white dog found on Aspen Road with its Aspen Road owner Oct. 21. A summons, for having a dog at large, was issued to the owner.
New Rochelle Humane Society picked up a loose white dog found on Quaker Center Oct. 21.
Civil matter
A Stratton Road tenant accused his landlord of taking his mail. The landlord said she had not taken her tenant's mail. The landlord is in the process of evicting her tenant. She was advised to leave his mail in the mailbox and not place it on an inside table. There was no evidence of mail theft.
The manager of a Garth Road restaurant reported a worker was on his roof without permission Oct. 21. The worker said the owner had hired him to do repair work on the roof. The manager climbed the worker's ladder to look at the roof, and the worker told him to get off the ladder due to safety and liability concerns. The worker then removed the ladder, thus leaving the manager stranded on the roof. Police made sure the manager was able to safely get off the roof by climbing down a ladder. The business owner arrived on scene and reiterated permission for the worker to access the roof and perform repair work there.
Firefighters
On Oct. 16, the motor for an instant hot water heater under a Fairview Road kitchen sink burnt out and was smoking. Firefighters removed the defective heater and ventilated the house.

People got stuck in the Christie Place parking garage elevator Oct. 17. Firefighters opened the door to free the people, and they put the elevator out of service.
On Oct. 18, a car leaked antifreeze in Freightway Garage. Firefighters cleaned it up.
On Oct. 20, firefighters and police advised a Huntington Avenue resident that burning leaves and branches in an open fire in the backyard was prohibited. The resident was advised to bundle leaves and sticks for pickup instead.
On Oct. 20, firefighters assisted Con Edison with checking a house to address a gas leak on Griffen Avenue.

On Oct. 20, children were playing with a dry chemical fire extinguisher in a Murray Hill Road house, and the extinguisher discharged, causing an accidental activation of the fire alarm system. Firefighters helped with cleanup and advised the children about the serious nature of playing with fire prevention equipment.
On Oct. 21, firefighters stood by while a construction bonfire was extinguished in the back of a Boulevard property. They checked for safety and overhauled the area.
This week, firefighters assisted at five car accidents in the village and on parkways. They responded to 21 false fire alarms caused by device malfunction, cooking smoke, construction dust, steam, a tripped head and water leaking into a smoke detector.
This report covering police and fire department activity from Oct. 16-22 has been compiled from official information.

This police report is sponsored by Scarsdale Security who does more than just security. Contact them about remote video for your home or business. Call 914-722-2200 or visit their website.
BLOG COMMENTS POWERED BY DISQUS