Bomb Scare at SMS. Car Break-ins Rampant in Village
Published: Wednesday, 01 November 2017 16:26
Traci Dutton Ludwig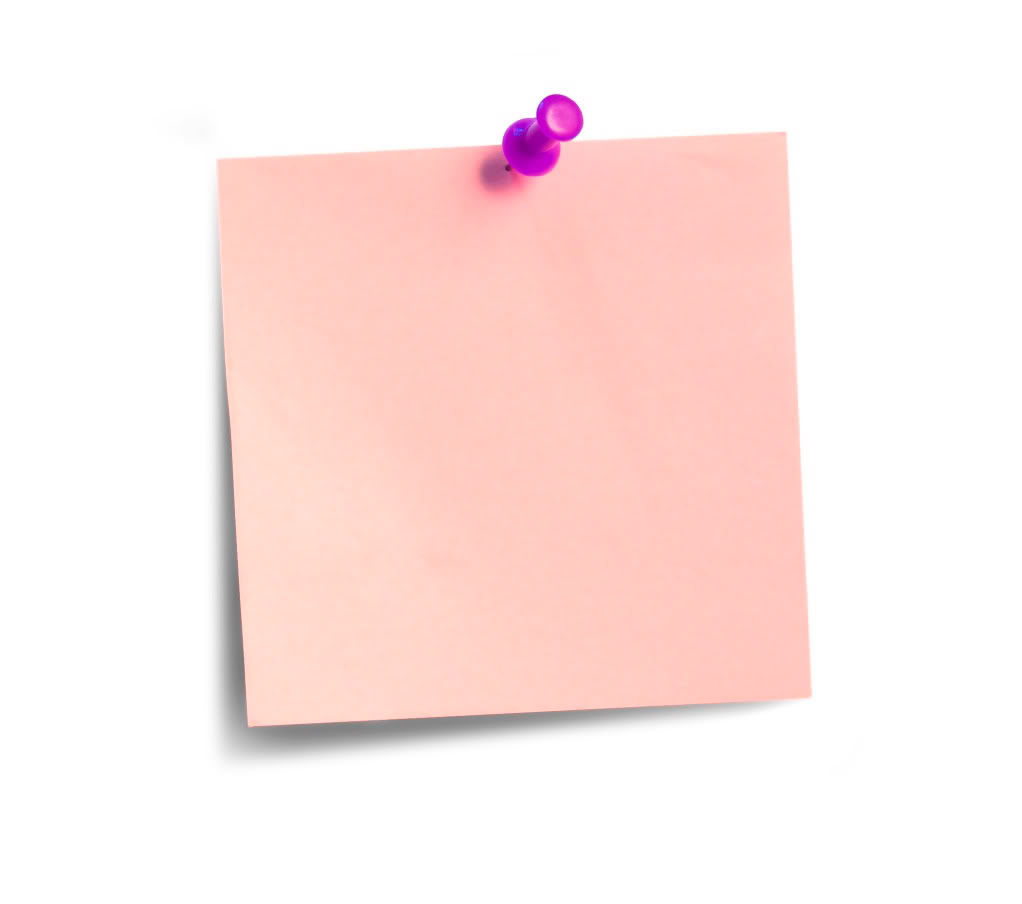 Bomb scare: A student found a small pink Post-it note inside a toilet stall in the girl's second-floor bathroom in Scarsdale Middle School's Popham House around 10 a.m., Oct. 25. The note stated, "I bomb school at 12:00 p.m." Approximately 20 minutes after police were notified, school officials made the decision to evacuate the school. Students and staff were evacuated to school fields, as per protocol. The Westchester County police department bomb squad was brought in to search the school. They completed their search and found no evidence of a bomb. Students and staff were allowed to return to the building, and police stayed on to investigate further. The threatening note was photographed and vouchered as evidence.

Car break-ins
Two pairs of designer sunglasses and $3 in change were stolen from a parked car on Roosevelt Place overnight Oct. 23. The owner said the car had been locked at the time. Police found no evidence of force or damage to the vehicle.
A parked car was left with its window open overnight in a Tisdale Road driveway Oct. 23. The owner found approximately $5-$10 worth of change missing from the car in the morning of Oct. 24.
Ray Ban sunglasses were stolen from a parked car in a Lockwood Road driveway overnight Oct. 23. There was no sign of force or damage to the vehicle.
Someone entered a 2015 Nissan parked on Rodney Road, tossed the glove compartment and apparently smoked a cigarette inside the car overnight Oct. 23. The owner said the car smelled of cigarette smoke in the morning. Nothing was reported stolen.
Loose change was stolen from a parked car in a Post Road driveway overnight Oct. 23.
An Edgewood Road resident reported an attempted car larceny, from the previous night, on Oct. 24. His parked car had been entered, but nothing had been stolen.
On the morning of Oct. 24, a Roosevelt Place woman noticed someone had entered her unlocked 1998 Toyota Camry, tossed items into a state of disarray inside the car and stolen five rolls of quarters, insurance documents and car registration papers.
On Oct. 26, a School Lane resident reported that someone had stolen a Verizon "hot spot" device and approximately $3 in coins from his parked and unlocked car. He last saw the items in the car, in his driveway, on the evening of Oct. 23.
Arrest on warrant
A Copper Beech Lane resident reported a man and woman were on her property in a white U-Haul van Oct. 26. They said there from a maintenance service and were there to change locks, as per a Houlihan Lawrence real estate agent. After checking paperwork and contacting the real estate agent, police determined they were sent to the wrong address. When checking the man and woman's IDs, police learned that the man – Frank Eugene Sharps, 48, of Garrison – was wanted by Peekskill police for second-degree criminal impersonation and various vehicle and traffic offenses. Sharps was arrested and held in custody, pending pickup by Peekskill police.
Identity theft
On Oct. 25, a Franklin Road woman reported someone attempted to open credit card accounts in her name. Creditors denied the attempts.
Threat
As part of an ongoing issue with a Stratton Road homeowner and her basement tenant, the tenant reported that the homeowner's adult son told him, "I'm going to kill you," as the tenant walked past the son on his way out of the house Oct. 26. The previous day the tenant and the son argued about the location of where the tenant parked his car in the homeowner's driveway. The tenant said he was concerned and wanted to pursue the matter. Police advised all parties to follow up on the civil portions of this matter in civil court.
Fallen limbs
A tree fell across two cars parked in the parking lot of Alcott School on Fox Meadow Road Oct. 24. No injuries were reported. A white Nissan was damaged and had to be towed from the scene. A black Jeep was able to be driven away from the fallen tree to a safe location. The highway department sent personnel to remove the tree.
A large limb of a village-owned tree in Chase Park broke and fell on an unoccupied, parked car on Woodland Place Oct. 24. The highway department removed the limb, and the car was towed from the scene due to considerable damage.
Ladder
A Fairview Road resident reported seeing a man with a ladder and an unknown car parked at a nearby house under construction Oct. 23. Police spoke to the man on the ladder. He was the homeowner removing leaves from the gutters.
Sofa
A Cornell Road resident reported an ongoing issue with people dumping heavy trash items on his property. He showed police a surveillance video from Oct. 23 that showed a suspect drive up and leave a sofa on the resident's lawn at the curb. Police are investigating.
Contractor
A Walworth Avenue homeowner told police she was having a civil dispute with her contractor and had just terminated his contract Oct. 24. She said her house was still under construction and she was concerned the contractor might return to her house without her permission. Police called the contractor and he agreed to stay away from the house.
Email
An Evon Court woman reported receiving a strange email from an unknown person named "Tim" Oct. 24. Police advised her to not respond to the email, since it was probably a scam.
Mailbox
A Rural Drive woman reported someone kicked her mailbox pole and damaged it Oct. 24. She did not want to make a formal report.
Shadow
A Walworth Avenue resident reported seeing someone possibly walking through her backyard after midnight Oct. 25. Police canvassed the area for the suspect but did not find anyone.
Lawnmower
On Oct. 27, a Murray Hill Road homeowner complained about a neighbor's landscaper who allegedly left a lawnmower on the neighbor's yard. Police went to the house and saw a lawnmower on the village right-of-way between the two houses. Police spoke to the landscaper, and the landscaper moved the lawnmower away from the homeowner's property.
Pictures
On Oct. 27, a Brewster Road woman reported a man was taking pictures of her house. When she questioned him, he said he was an electrician working on Dobbs Terrace and wanted to show his customer a comparison of wiring. Police canvassed the area for the alleged electrician but could not find him.
Afraid
On Oct. 27, patrol arrived at Brite Avenue and Huntington Avenue and spoke with four 12-year-old girls who called for assistance. They reported that while walking to a friend's house on Walworth Avenue, a group of teenagers called out to them saying "Yo," and they called back "Yo." The girls said the teenagers then began walking in their direction, and this scared the girls. The girls further stated that after this incident, they walked passed a car occupied by a white man. The girls stated that the male said, "Hello," but they felt it was in a "creepy" voice. The girls said the man's car did not move or follow them as they continued to walk to their destination. The girls said that due to both incidents, they were scared and called the police. Police called one of the girl's fathers, who picked up the group of girls and drove them to their destination.
Intruder?
A Leatherstocking Lane man reported an intruder might be in his house after he saw papers disturbed from a dresser Oct. 28. After an investigation and review of video surveillance, police determined a large framed picture fell from the wall behind the dresser, made a noise and disturbed the papers.
Cars and roadways
A contractor moved parked work vehicles on Cambridge Road to improve traffic flow of traffic Oct. 23.
A driver reported she sustained two flat tires as the result of a detour caused by an orange traffic cone located at the intersection of Kingston Road and Greenacres Avenue Oct. 23. Police determined that neither the traffic cone nor the recessed pavement near the cone could have caused the driver's tires to go flat.
A Springdale Road woman reported she thought a blue sedan might have been following her while she and her children were biking around the neighborhood Oct. 23. Police canvassed the area but did not find a blue sedan.
A broken sprinkler head was causing some water to leak onto Brite Avenue Oct. 24. Police left a message for the homeowner.
Police cleared debris from Mamaroneck Road Oct. 24.
Police cleared a fallen tree limb from Oxford Road Oct. 24.
A diseased maple tree fell across Saxon Woods Road Oct. 24. The highway department removed the tree.
On Oct. 24, the highway department removed fallen trees from Griffen Avenue and Weaver Street.
Con Edison repaired fallen wires brought down by fallen branches on Fox Meadow Road Oct. 24.
A driver claimed a construction site on Post Road caused her to get a flat tire Oct. 25. Police examined the site and did not find any debris on the roadway. Roadside assistance changed the woman's tire.
The water department was called about a broken fire hydrant on Palmer Avenue and pooling water from an unknown source on Brewster Road Oct. 25.
Police directed traffic around a disabled car on Griffen Avenue while the car was being loaded onto a flatbed tow truck Oct. 26.
Police removed a fallen phone wire from Alida Road and notified Verizon Oct. 28.
A driver attempted to make a U-turn at Harcourt and Brewster roads during a storm Oct. 29. The driver could not see the edge of a ravine and ended up with her car in the ravine partially submerged in water. No one was injured. The car was removed the next day, when post-storm conditions made its removal safe.
The highway department removed fallen tress from Bypass and Heathcote and Ogden roads Oct. 29.
Ten car accidents were reported in the village this week. Two involved utility poles.
Dogs
On Oct. 25, a woman reported a dog ran out and bit her jacket while she was out walking on Black Birch Lane Oct. 25. The bit did not penetrate her skin or puncture her jacket. She identified a possible address for the dog. Police knocked on the door, but no one answered.
A small brown dog was running on Highland Way Oct. 26. The owner said the dog's electric fence collar failed due to a dead battery. So, the battery was changed.
Police reunited loose dogs found on Palmer Avenue with their owner Oct. 28. A summons was issued.
On Oct. 28, a Heathcote Road woman reported two loose dogs came onto her property and bit the woman's dog in the ear.
Village code
Police dispersed noisy kids from a youth party on Crest Lane, where numerous uninvited guests showed up Oct. 27.
Police stood by while kids were being picked up from a party on Penn Boulevard Oct. 27.
Police dispersed kids from Hyatt Park, as well as Fairview Hampton and Olmsted roads, after dark Oct. 28.
Kids were roasting marshmallows in a Ferncliff Road yard at 11 p.m., Oct. 28. Police advised them to keep the noise level low.
Lost and found
A passerby found a driver's license in the village and gave it to police Oct. 23. It belonged to a person with a listed Eastchester address. Patrol attempted to return the license to the person, but the listed phone number was out of service, and there was no answer at the door. Police vouchered the license for safekeeping.
An iPhone was found at the back of Edgewood School Oct. 28. Police vouchered it for safekeeping.
Firefighters
Firefighters stood by for Con Edison at the site of fallen electrical wires on Fox Meadow Road Oct. 23 and arcing wires on Heathcote Road Oct. 29.
Firefighters ventilated a Greenacres Avenue garage from elevated levels carbon monoxide Oct. 24.
A Lenox Place homeowner reported an odor of gasoline or paint thinner coming into her house from a storm drain connection Oct. 25. Firefighters flushed the drain with water, and the odor dissipated.
A car caught on fire on East Parkway Oct. 26. It was extinguished by a dry powder extinguisher. Investigation found a belt on the motor had burned, and the fire extended to the motor's plastic housing. Firefighters disconnected the car's battery and awaited a tow.
On Oct. 27, an electrical transformer exploded on Palmer Avenue and ignited a tree and extended to a residential gutter. Firefighters extinguished the small fire in the gutter and stood by for Con Edison.
Baseboard heating in an Aspen Road house caused an odor in the house Oct. 27. The heater was turned off.
The elevator in the Christie Place parking garage malfunctioned and accidentally trapped a passenger Oct. 28. Firefighters released the passenger and put the elevator out of service.
This week, firefighters assisted at six car accidents in the village and on parkways. They responded to 16 false fire alarms caused by device malfunction, cooking smoke, leaking water, steam, incense and fog from a Halloween prop.
This report covering police and fire department activity from Oct. 23-29 has been compiled from official information.

This police report is sponsored by Scarsdale Security who does more than just security. Contact them about remote video for your home or business. Call 914-722-2200 or visit their website.
BLOG COMMENTS POWERED BY DISQUS