Mamaroneck Woman Charged with DWI Following Weaver Street Car Accident; Car Stolen from Gas Station
Published: Wednesday, 13 December 2017 10:48
Traci Dutton Ludwig/Joanne Wallenstein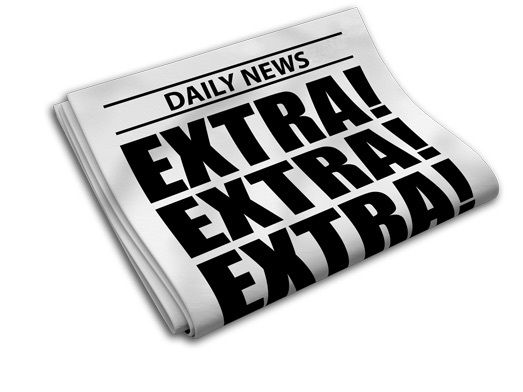 Note to Readers: We received many inquiries and comments about an incident involving a 28 year-old Church Lane man that occurred in the Bronx on November 29. Readers wanted to know why we did not report on it or reveal the identity of the man who was involved. The original report, from other news sources, said the man was charged with luring a child, taking off after a hit and run and fleeing the scene of an accident. The suspect was tracked to his Scarsdale home by the NYPD police and taken into custody in Scarsdale. A follow-up by a Scarsdale resident with the NYPD later revealed that the man was not charged with luring.
So why didn't we report on this? Here's why: We did not have the police report and could not give a firsthand report of what happened. We could only repeat what other news sources reported and we were unable to verify that their accounts were correct.
We did ask the Scarsdale Police for information on the incident and what extra measures they might be taking to safeguard Scarsdale children, and here is what we received from Captain Thomas Altizio of the Scarsdale Police:
"The person that you inquired about is not the subject of any criminal charges or investigation within Scarsdale. The incident you inquired about occurred with the jurisdiction of the NYPD, and our involvement was limited to assisting the NYPD in locating the person in Scarsdale, which we did. We have no other information to provide on the incident.
Your question about what the Scarsdale Police are doing to keep people's children safe is extremely broad. We obviously provide 24 by 7 uniformed Police Patrols Village wide, with rapid response times to all emergency calls. The Village of Scarsdale continues to be one of the safest communities within Westchester County. To protect against these types of incidents seems to be something that would be more appropriately handled by parents having conversations with their children to prepare them about what to do if they are ever approached by a stranger. That type of preparation with children, along with a vigilant community that watches for and reports any suspicious activity all contributes to maintaining a safe Scarsdale."
Here is this week's Police report:

DWI arrest
On Dec. 4, police responded to a one-car accident at the intersection of Weaver and Cornell streets, where a 2006 Toyota hit the curb and came to rest on a lawn. While investigating the accident, police discovered the driver – Kelly Christine Wicker, 21, of Mamaroneck – showed signs of intoxication. Her breath smelled of alcohol; she had glassy eyes; and she was acting nervous. Her appearance was described as disheveled, and her pants appeared wet. Open beer cans were visible in the center console of the car, in cup holders. An Alco-sensor test revealed Wicker's blood alcohol level to be .235. Wicker was arrested and charged with driving while intoxicated (first offense), aggravated DWI with a blood alcohol level of .18 or more and having an open container of alcohol in a car on the highway. Wicker was released to her parents on her own recognizance. She was scheduled to return to court on Dec. 6.
Stolen car
On Dec. 5, a 2017 Honda Accord was stolen from the Scarsdale Shell gas station on Scarsdale Avenue. The car was dropped off at the gas station for service the previous day. It was left in the parking lot after the service appointment, with keys in the car. Video surveillance shows three men in their late teens or early twenties enter the parking lot around 4:17 a.m. They entered the Toyota and took off northbound on Scarsdale Avenue. Police are investigating.
Armed Robbery at Shell Station:
Greenburgh Police responded to a 911 call from the Shell Station located at 1000 South Central Avenue in Edgemont on Wednesday December 13 at 9:10 pm. section. The lone attendant reported that a male Hispanic wearing a ski mask entered the station, produced a handgun and robbed him of the night's receipts while a second male, also wearing a mask, waited outside acting as a lookout. Both suspects fled towards Clifton Road. The attendant was not injured. Greenburgh Detectives are currently investigating this robbery and are asking anyone with information to contact them at 914-989-1726.
Car break-ins
On the morning of Dec. 11, a Church Lane resident reported loose change had been stolen out of his car overnight Dec. 10. The unlocked car was parked in the man's driveway when the incident occurred. Police were processing a fingerprint found on the car's door handle.
Identity theft
On Dec. 5, a Canterbury Road woman reported someone altered at least three checks written against her account. Three of the checks had been cashed. One check was denied after Chase bank called the woman and asked her to verify the check's authenticity. The four checks were part of a group of nine checks mailed at a USPS mailbox at Maple and Summit avenues in White Plains Nov. 30. None of the nine checks reached their destinations, the woman said. Police are following up.
On Dec. 10, a Broadmoor Road resident reported someone opened a fraudulent credit card in his name in August and attempted to open additional accounts. He informed each of the creditors that the attempts were fraudulent.
Scam
A Lockwood Road woman received a fraudulent email that appeared to have been sent by Apple, alleging fraudulent charges on her account Dec. 5. In response to the email, the woman clicked on an Internet link and entered her pedigree and credit card information. Subsequent follow-up with Apple revealed the email was fraudulent. She reported the incident to her credit card company and the major credit reporting agencies.
Harassment
A Parkfield Road resident reported receiving an unwanted phone call Dec. 5.
A Deerfield Lane resident reported receiving a disturbing email mentioning his name, his children's names and a vague threat Dec. 5.
On Dec. 6, a Heathcote Road resident reported receiving an unwanted call from a temporary worker at her house. She advised that the worker would be dismissed later that day. She requested extra ridebys of her house.
Suspicious people
On Dec. 6, a Highland Way resident reported a white man with a blue jacket was seen at a vacant house on the street. Police went to the house and spoke with the man. The man said he was the current homeowner, and he had moved in the previous weekend.
A Nelson Road woman told police she came home from dinner and found a man standing on her deck Dec. 5. The man was described as approximately 5'9" tall, wearing a black and white shirt and an outer vest. The man fled as soon as the woman and her husband saw him. Patrol canvassed the area for the man but could not find him.
A Franklin Road resident reported suspicious people with flashlights in her backyard Dec. 8. Police investigation showed that the people with flashlights were two neighborhood children—ages nine and 10. They were playing with flashlights and not causing any trouble.
Assistance
A toilet was leaking and water was dripping through walls and ceilings in a Circle Road house Dec. 7. Police helped the homeowner shut off the water supply to the toilet, and they remained on scene until the leaking subsided.
A two-year-old boy accidentally got locked inside his mother's car on Kensington Road Dec. 8. The car was off at the time. Police called Heathcote Gulf to open the car's door and release the boy. He was unharmed.
Broken glass
A Sprague Road resident reported broken glass on a side door of a neighbor's vacant house Dec. 7. The glass appeared to have been broken by wind or possibly by a realtor showing the house, police said.
Scofflaw
A parking enforcement officer detected a parked car, with outstanding parking violations totaling $780, parked on Garth Road. The car's owner returned to her car before a tow truck arrived to remove the car. The owner said she would go to village hall to resolve the parking tickets as soon as possible.
Missing person
A fourth-grade girl was reported missing after she did not show up at a designated location at Brewster and Fenimore roads to meet her babysitter after school Dec. 8. Police investigation tracked the girl to a friend's house, where she was on a pre-arranged play-date. According to the police report, the girl's parents did not properly communicate the play-date arrangements with school or the babysitter.
Cars and roadways
On Dec. 4, police informed the NYS Department of Transportation that the "walk/don't walk" signals were not working properly.
On Dec. 4, police issued a summons to a driver who did not stop at a crosswalk at Fenimore and Brewster roads.
A Heathcote Road resident reported a fallen wire in front of her house Dec. 4. Police advised her to contact her telephone service provider for repair.
The highway department was called to remove a raccoon carcass from Carthage Road Dec. 7.
A Mercedes-Benz ran out of gas on Tompkins Road Dec. 7. Patrol waited with the driver until a towing service arrived with gasoline.
Telephone wires fell in front of a Herkimer Road house Dec. 8. Police wrapped up the wires and advised the homeowner to call Verizon.
Eight car accidents were reported in the village this week.
Civil matter
On Dec. 8, a Cornell Street resident reported a disagreement with his contractor over money and work. The contractor's son mediated the disagreement, and the contractor left the scene before police arrived. As per the resident's instructions, police called the contractor and told him he was no longer welcome at the job site.
A Garth Road resident reported her daughter heard someone inside her apartment taking pictures, while the daughter was locked inside the bathroom, Dec. 8. When patrol arrived at the resident's building, two men were observed exiting the building. Police stopped them for questioning. The men identified themselves as the owner's son and a building maintenance worker. They said they were there to check the building in anticipation of the Dec. 9 snowstorm. At that time, they noticed a tenant's kitchen window was open. They knocked on the tenant's door and called, but no one answered. Thinking the apartment was empty, they went inside and closed the window. They told police they have not been able to reach the tenant for months and thought the apartment had been abandoned. Police then spoke with the daughter who said she was home at the time. She admitted to seeing the two men outside her door, while looking through the door's peephole, but she did not answer the door or speak with the men. When she heard them entering the apartment with a key, she locked herself in the bathroom.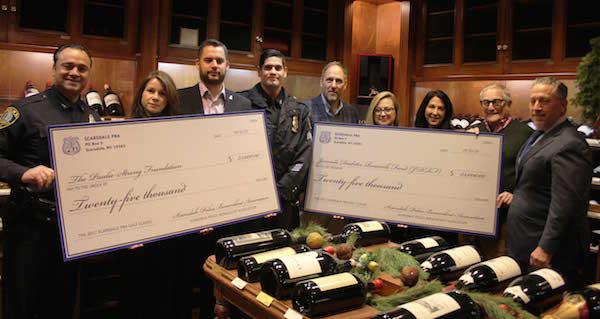 Animals
A caller reported seeing two ducks on a Palmer Avenue lawn Dec. 4. Police arrived, and the ducks left the scene with no apparent signs of injury.
An Eton Road resident reported hearing someone screaming near his house at 12:45 a.m., Dec. 9. Police determined the sounds were coming from a "wildlife creature."
Police checked the welfare of a dog locked inside a parked car on East Parkway Dec. 10. The dog was in good condition, and the owner had left it alone for only a few minutes.
Police reunited a dog, found on Brewster Road, and its owner Dec. 10.
Lost and found
A passerby found a United States passport near Scarsdale High School and gave it to police Dec. 5.
On Dec. 8, a Palmer Avenue man reported his car's old license plates were never turned in to the DMV for destruction. Police issued him the appropriate form.
A Brook Lane man reported losing his wallet in the village Dec. 10.
Firefighters
According to Scarsdale Fire Chief James Seymour, the fire department responded to 21 incidents this week, including at least three car accidents and one carbon monoxide incident related to a boiler malfunction.
This report covering police and fire department activity from Dec. 4-10 has been compiled from official information.

This police report is sponsored by Scarsdale Security who does more than just security. Contact them about remote video for your home or business. Call 914-722-2200 or visit their website.
BLOG COMMENTS POWERED BY DISQUS