Police Report: Scarsdale Men Arrested After Posting Incriminating Snapchat Photo
Published: Wednesday, 03 January 2018 20:42
Traci Dutton Ludwig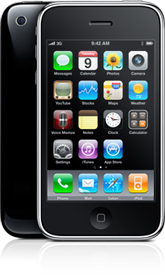 On December 27, two young men from Scarsdale were arrested after they were found to be unlawfully hanging out in an acquaintance's basement, without that person's knowledge or permission, with marijuana and related paraphernalia. Shortly after 6:30 p.m., police were called by the resident of the house, who reported people were in his house without permission. The resident showed police a Snapchat message received by one of the suspects, stating "about to watch football" with a photo of the resident's basement. Police checked the resident's house and found an unlocked door. They entered the house, performed an interior check and found no one inside the house. However, while checking the house, police found a box containing 26 grams of marijuana. A police officer was assigned to observe the house for the remainder of the shift tour. While watching the house from her car, the police officer saw two young men walk across the lawn of the house, from the vicinity of the previously unlocked door. The two men got into a car, and police performed a traffic stop at Brewster and Fenimore roads. The young men, ages 19 and 20, are from Scarsdale. Two other people were also in the car, but police did not release their names. When asked where they were coming from, the suspects said they were coming from cleaning a friend's basement. Police asked if they had permission to be in the house, and the young men said "no." While speaking with them, a marijuana-filled marijuana grinder and a marijuana pipe were observed in plain view between the front seats. They were each charged with second-degree criminal trespassing. The older suspect was additionally charged with unlawful possession of marijuana. The younger suspect was additionally charged with third-degree possession of a forged instrument. This charge was the result of the possession of multiple fake driver's licenses from New York and Connecticut. These licenses stated an improper birthdate, alleging that he was three years older than he really was. Bail was set at $100 each. The older suspect's father posted bail for the young men, and they were released with appearance tickets.
D.O.A.
On Dec. 26, a 93-year-old Palmer Avenue woman died of natural causes at home.
Stolen checks
On Jan. 1, a Corell Road man reported Citibank checks were stolen from his house and fraudulently cashed. He noticed the crime while checking his account online Dec. 29. One check, written against his account, was for $2,300.50. Another check, written against his wife's Bank of America account, was for $2,652.99. Both accounts were immediately closed after the incident was discovered. Neither the man nor his wife knew the person to whom the checks were written.
Dispute
Two residents of a Post Road group home were involved in a verbal argument Dec. 30. Police mediated the argument and recommended that the two residents avoid contact with each other.
Boyfriend
A caller from Tory Lane reported he was on vacation but, via his security cameras, he saw a car pull up in front of his house at approximately 12:05 a.m., Dec. 28. Patrol went to the house, checked the exterior and saw no signs of criminal activity. While patrol was returning to the police car, patrol saw a man come out of the backyard of the Tory Lane house. The man saw patrol and immediately took off running. Patrol pursued the man and stopped him behind the house. The man was identified as a Scarsdale resident. He said he had been at his girlfriend's house on Olmsted Road, but he parked his car on Tory Lane because he is not allowed to be at his girlfriend's house. He told police that he ran out of the house when his girlfriend's father came home. He said he thought patrol was his girlfriend's father and therefore took off running. Patrol confirmed the man's story with the girlfriend and her father.
Locked out
While responding to an emergency gas call, firefighters entered a Secor Road house and locked the door upon leaving Dec. 28. Neither the homeowner nor the housekeeper could get back inside the house because neither had a key for the bottom lock, which firefighters had secured. The homeowner called police for assistance. Firefighters were dispatched and entered the house through a second floor window. They unlocked the door from the inside.
An Uber driver called police to advise that a fare he just dropped off on Valley Road might need assistance getting in his house at 1:15 a.m., Dec. 31. With police assistance, a neighbor advised that the fare, a young man, could stay at the neighbor's house until the young man's parents got home.
Cars and roadways
A couple sitting in a parked car in the parking lot of Hitchcock Church, on Greenacres Avenue, after 1 a.m., Dec. 26, told police they had just met each other and had stopped to talk.
On Christie Place, Dec. 26, the parking enforcement officer noticed a parked car with scofflaw violations for unpaid parking tickets. The car's owner said he would take care of the violations and fines the following day.
A resident complained about a parked car at the dead end of Stratton Road Dec. 26. It was occupied by two teenagers. They said they were there to talk and left the area.
The highway department was informed about a damaged crosswalk sign at Fenimore and Brewster roads Dec. 28.
An unknown car was found parked in an Overlook Road driveway while the homeowner was away Dec. 28. Police determined the car belonged to a neighbor's father who was visiting from out of town. Everything was in good order.
One car accident was reported in the village this week.
Civil matter
On Dec. 27, a Saxon Woods Road woman reported she verbally agreed to sell her Jaguar car to a family friend for $40,000. They had an open payment schedule, and the buyer has paid everything except $5,000. The woman said she is afraid the buyer is delaying the DMV process to transfer ownership, and she would like to get the car out of her name. Policed called the buyer. He said the there was a misunderstanding, and he would call the owner and immediately settle the terms to complete the sale.
Dogs
Police reunited a lost dog, found on Post Road, with its owner Dec. 26. A verbal warning was issued.
Village code
A contractor was using construction equipment and making noise at 6:30 a.m., Dec. 27, on Lee Road. Police advised him of village code regarding noise and power tools and equipment. The contractor then turned off the equipment and agreed to resume only after 8 a.m.
An audible smoke alarm was ringing in a White Road house Jan. 1. A neighbor complained of noise. Patrol issued a summons for a village code violation associated with noise.
Lost and found
A passerby found a check, issued by an Overhill Road business, on Chase Road Dec. 29. Police returned the check to the business.
An abandoned Trek Seven 2 bicycle was found on Ogden Road Dec. 31. A lock and helmet were attached to the bike. Police vouchered it at headquarters.
A person found a wallet at Scarsdale train station and brought it to headquarters Dec. 31. It was vouchered at headquarters for safekeeping.
A father who was playing basketball with his sons reported finding a black Adidas backpack near basketball courts on Brewster Road Jan. 1. It contained miscellaneous glass pipes. Police took custody of the backpack,
Firefighters
According to Fire Chief James Seymour, firefighters responded to 39 incidents in the past week, of which Seymour shared some notable occurrences.
On Dec. 28, an outside gas leak on Secor Road required firefighters to assist Con Edison in checking houses. Gas service was shut at the street, and at least six houses were evaluated. Gas appliances were shut off in the houses while Con Edison was making repairs to the outside line. Then, appliances were relit, and houses were secured.
Water was leaking through the ceiling of a Morris Lane garage Dec. 29. Firefighters made sure the water supply was shut off, and they disconnected electrical power to a light fixture in the garage. They advised the homeowner to call a plumber.
On Dec. 30, a heat transfer pump overheated in an East Parkway building, causing smoke. Firefighters disconnected power and informed the building manager and an impacted business manager.
Firefighters helped the White Plains fire department hoist occupants out of a stalled elevator in a City Place building in White Plains Dec. 31.
This report covering police and fire department activity from Dec. 26, 2017, through Jan. 1, 2018, has been compiled from official information.

This police report is sponsored by Scarsdale Security who does more than just security. Contact them about remote video for your home or business. Call 914-722-2200 or visit their website.