Greenburgh Police Save Two Overdose Victims
Published: Wednesday, 24 January 2018 16:38
Traci Dutton Ludwig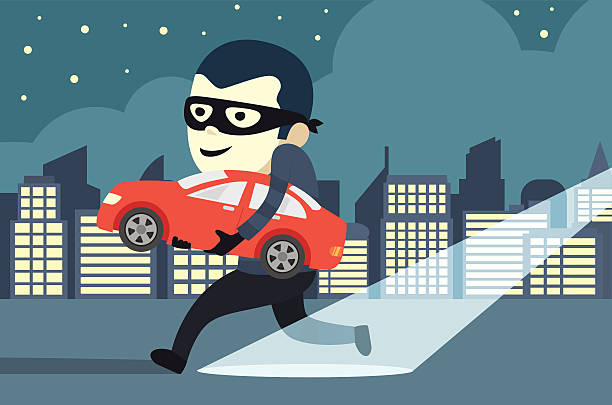 This just in from the Greenburgh Police: On Friday January 19th, 2018 Greenburgh Police Department paramedics and officers responded to Michaels, a retail store located at 319 N. Central Avenue in Hartsdale, for a report of a woman in cardiac arrest. Hartsdale F.D personnel also responded to assist. Upon their arrival the GPD paramedics and officers located the woman and assessed that she was not breathing. A drug overdose was suspected as the cause. Medical attention, including the administering of Narcan, was provided and the woman began breathing again. Greenburgh P.D. personnel were able to gather enough information from her to discover that her husband was in a vehicle somewhere in the parking lot. He was quickly located and was found not breathing, likely from a heroin overdose. Medical attention, including the administering of Narcan, was provided and the male began breathing on his own again. Through their swift response, thinking, and actions Greenburgh Police personnel were able to provide life saving medical attention to not just one, but two patients.

Identity Theft
On Jan. 16, a Penn Blvd. man reported someone had opened a fraudulent account in his name with Sprint in January 2017. The account accumulated over $1,000 in charges and went into collections. He learned of the account when he received an alert from his credit monitoring service. He contacted Sprint and was advised to report the incident to the credit reporting agencies.
On Jan. 19, a Farragut Road woman reported an unknown female attempted to purchase goods at a mall in North Miami, Florida, using the woman's personal identity information and a fake driver's license. The female said she had left her credit card at home and attempted to purchase goods, using the Farragut woman's accounts, at Target, American Eagle, and Bloomingdales. Store security was suspicious; so the transactions were denied. Representatives from all three stores contacted the woman and informed her.
Fraud
On Jan. 16, a Fairview Road woman reported she wired money to a person in California for a property rental for her son; however, she later realized it was a scam after her bank alerted her that the transaction might be fraudulent. She attempted to get the bank to recover the money, but it was unable to do so. The alleged rental had been posted on Zillow, the woman said.
Stolen Car Recovered
A 2008 Kia stolen out of Yonkers and was found parked on Kingston Road Jan. 20. It was registered to a Hartsdale man. Police towed it to the impound lot, recovered property from inside the car notified Yonkers police.
Baby
A caller reported seeing what appeared to be an unattended baby in a stroller on a Metro North train Jan. 16. Patrol notified Metro North police.
Damaged Tires
On Jan. 17, a caller reported parking his car in a rear parking lot at Scarsdale High School at 7:50 p.m. Upon returning to the car at 10:30 p.m., the driver realized he had two flat tires and a broken taillight. The driver though it appeared as if the tires had been slashed. He wanted to document the incident.
Ice
A father and two kids were playing near the icy pond behind Scarsdale Library Jan. 19. Police advised them to stay off the ice since it was starting to melt.
Water
Water was pouring from the side yard of a Lincoln Avenue house Jan. 20.Patrol notified a realtor who was the listed contact for the house. She said she would notify the new owner and go to the house to help address the situation.
The water department was notified about pooling water on Fox Meadow Road and a possible water main break on Hampton Road Jan. 20.
Accidents
A caller witnessed a 2015 Lexus accident involving a car driven by a teenage girl in a Palmer Avenue parking lot Jan. 19. After striking a parked 2017 Audi, the teen driver fled the scene. Patrol used license plate information to track down the car's owner who was the teen's mother. Mother and daughter, 16, responded to headquarters. An accident report was created, the teen driver was issued an appropriate summons and the owner of the damaged car was notified.
A total of twelve car accidents were reported in the village this week.
Cars and Roadways
Police issued summons to the owners of one car illegally parked on Ferncliff Road Jan. 16.
On Jan. 17, a caller stated she was stuck in a Scarsdale Avenue parking spot because of ice. Patrol contacted the highway department to salt the area.
Patrol removed a piece of metal debris from Huntington Avenue and Post Road Jan.17.
Police saw a parked car with its trunk ajar on Gatehouse Road Jan. 18. Patrol closed the trunk as a courtesy. There was no sign of criminality.
Police noticed a parked car with scofflaw status on Overhill Road Jan. 18. The owner returned to the car, and police advised him he owed $320 in unpaid parking tickets. The owner said he would pay the fines at Village Hall and clear the scofflaw status.
Patrol issued a summons to the owner of a van parked on Boulevard with an expired inspection sticker Jan. 18.
The highway department was notified about a pothole in need of attention at Popham and Chase roads.
Following a call from an official, patrol responded to Mamaroneck Avenue and ticketed one car parked in a fire zone Jan. 19. The official said there is an ongoing problem with "parents parking near the fire hydrant in the upper lot during school meetings."
People seen sleeping in a parked SUV on Palmer Avenue were employees of Metro Diner Jan. 19. They were on break and resting.
A discarded Christmas tree was removed from a traffic lane of the Bronx River Parkway Jan. 20.
A car was parked more than 12 inches from the curb on Dolma Road Jan. 20. Patrol found the driver at a tag sale on the street and asked the driver to remedy the situation.
Summonses were issued to two cars parked while facing the wrong direction on Woodland Place Jan. 20.
On Jan.21, a caller reported "concern" about an alleged dip in the roadway at Palmer and Mamaroneck roads, which could be felt while riding in the back seat of the car. Patrol examined the alleged dip and found nothing dangerous.
Lost and Found
A passerby found a Chase debit card on Post Road and gave it to police Jan. 18. Patrol returned the card to Chase Bank where an employee said she would notify the owner.
A Greenacres Avenue man reported losing his wallet in New York City Jan.19. He said he noticed fraudulent transactions on a credit card that was inside the wallet. He notified the creditor and canceled the card.
A Ferncliff Road resident reported losing her temporary resident visa card Jan. 20. She needed a police report to file an application for replacement of a lost card.
Firefighters
According to Scarsdale Fire Chief James Seymour, the fire department responded to 32 calls this week, among which were the following "notable" incidents.
On Jan. 16, a car was started inside a Greenacres Avenue garage. It was left running and carbon monoxide accumulated. Firefighters ventilated the garage and the attached house. The resident was advised to not leave a car running inside a garage.
Contractors using a gas-powered saw in a Richbell Road house caused carbon monoxide to build up inside the house. Firefighters ventilated the house. They advised the contractors to never use gas-powered tools indoors. Firefighters also noticed the homeowner's hot water tank was leaking and recommended to call a plumber.
A malfunctioning pool heater was releasing carbon monoxide in a Heathcote Road pool house Jan. 18. Firefighters shut down the system, ventilated the space and advised to call for service.
Firefighters assisted in two car accidents this week, at Mamaroneck Road and Crossway Jan. 19 and the Bronx River Parkway Jan. 20.
This report covering police and fire department activity from Jan. 16-21 has been compiled from official information.

This police report is sponsored by Scarsdale Security who does more than just security. Contact them about remote video for your home or business. Call 914-722-2200 or visit their website.