Police Report: Burglary Suspect Arrested, Signs Removed
Published: Tuesday, 06 February 2018 11:36
Traci Dutton Ludwig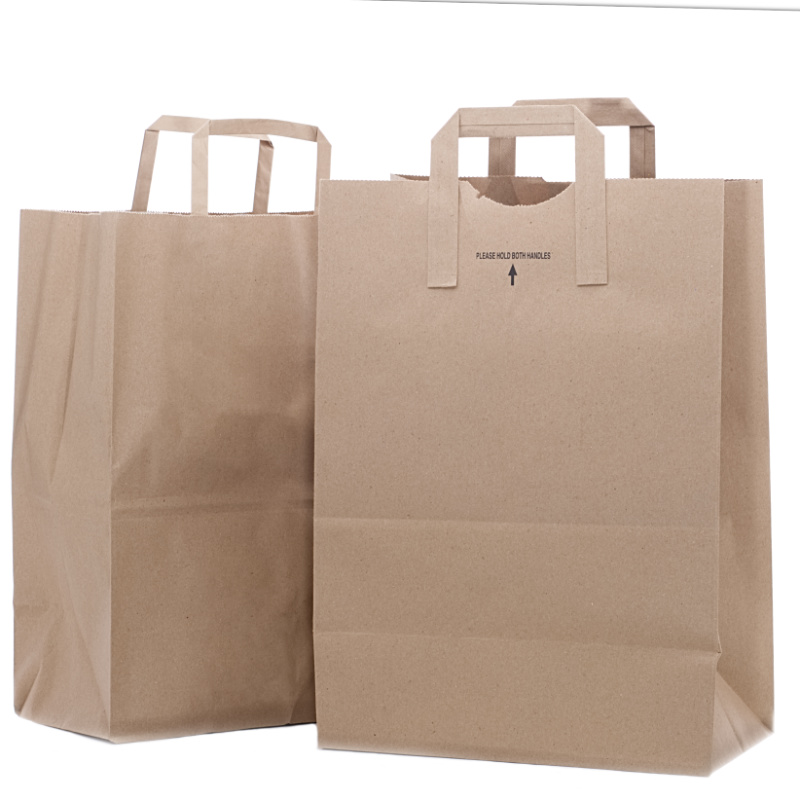 On Jan. 31, police arrested Orgen Hoxha, 22, of New York City, on two counts of a second-degree burglary charge, a class-C felony. According to Scarsdale Police Captain Thomas Altizio, this arrest was the result of the combined investigative efforts of a Multi-Jurisdictional Law Enforcement Task Force that included the Scarsdale PD, New Rochelle PD and the Westchester District Attorney's Office. Hoxha is accused of burglarizing and stealing money from two houses in Scarsdale in 2016 – a Walworth Avenue house on Nov. 30 and a Wildwood Road house on Oct. 26. According to the arrest report, Hoxha allegedly broke and pried open a window with a crow bar to enter the Walworth Ave. house. He allegedly entered the Wildwood Road house through an unlocked door while the homeowner was on vacation. These incidents continue a history of burglary charges against Hoxha. Scarsdale police first arrested Hoxha in Feb. 2017, following the burglary of a Drake Road house, after which Hoxha was stopped by police on the scene. Additionally, Hoxha was arrested and charged with three burglaries in Greenwich, Connecticut, last year. Following this most recent arrest in Scarsdale, Hoxha was arraigned at Scarsdale Village Court and remanded to Westchester County Jail without bail. The case will further be handled by White Plains Court.

Signs Removed:
Police removed 13 "Vote Yes" school bond signs, posted in violation of village code, from streets near Fox Meadow School and village center Jan. 29 and 30, and they removed 20 signs from Mamaroneck Road and Weaver Street Jan. 30. Additional signs, posted in violation of village code, were removed from Brite and Huntington Avenue, Brewster, Montrose, Kingston, Valley and Putnam roads, and Sage and Dobbs terraces Feb. 1. On Feb. 2 and 3, patrol advised homeowners to move illegally posted signs from village property to private property, at least 13 feet from the curbside.
On Feb. 3, police removed two knitted "Vote Yes" signs that were wrapped around trees at Chase Road and Christie Place and at Mamaroneck Road across from the middle school. Police found a tag on the sign that identified the owner as a Montrose Road woman, and they contacted her. Police explained village code regarding the placement of signs, and the woman voluntarily responded to headquarters to pick up her signs.

Construction advertising signs posted on construction fencing on Tisdale Road were removed Feb. 3. The contractor was given a verbal warning.

D.O.A
A 90-year-old Christie Place woman died at home in her sleep Feb. 4.
Stolen
A Tompkins Road resident reported a bag of groceries was stolen from the front walkway of her house Jan. 31. She told police she brought home several bags of groceries in a taxi and left the bags on the walkway in order to carry them into the house one-by-one. After she unloaded all the bags inside the house, she realized a brown cloth bag was missing. It contained instant oatmeal, salad greens and frozen fish.
On Feb. 1, a Church Lane resident reported the contents of a package from Amazon were stolen on Jan. 31. The Amazon package was delivered to the resident's doorstep with partially ripped tape and cardboard. Upon opening the box, the resident realized the Mahjong mat she ordered was not inside. It was worth approximately $54.
Identity theft
On Feb. 1, a Canterbury Road woman reported finding a fraudulent transaction from Bluefly.com on her credit card. The woman contacted Bluefly.com and cancelled the order. She did not lose any money.
Doors
An unknown man rang an Old Lyme Road doorbell Jan. 29. He told the homeowner he was there to do repair work; then he suddenly left, claiming he might be at the wrong house. The man was described as a six-foot-tall black man, approximately 35-40 years old. No work was scheduled or needed, according to the homeowner. Patrol canvassed the area for the man but did not find anyone matching his description.
A Walworth Avenue woman reported someone knocked on her door at 9:40 p.m., Feb. 3. It caused the dog to bark. When the woman went to the door to answer it, no one was there. Police canvassed the area but did not find anyone.
Fall
A woman said she lost her balance and fell on the stairs coming up from the Scarsdale train station platform on East Parkway Feb. 1. She hit her head and was bleeding. Scarsdale Volunteer Ambulance Corps transported her to White Plains Hospital Center. MTA police were notified and said they would send officers to the hospital to make a report.
Pokemon
On Feb. 2, a caller reported several cars parked at Valley and Gorham roads blocking traffic. Patrol arrived and spoke with three young men on the scene. The young men told police they were playing "Pokemon Go." They advised that they frequent that particular intersection because it was a game "stop" that enabled them to get extra points. No criminal activity was observed.
Missing person
On Feb. 3, a Carstensen Road man reported his elderly wife was missing. Police located her outside in the area and escorted her back to her house. She said she had left to take a walk. The couple's adult daughter in California was notified.

On Feb. 4, a Rochambeau Road mother reported her two-year-old child opened a rear patio door and wandered away from home. When police arrived at the scene, the mother had already been reunited with her child, who was found on a path in the backyard.
Open door
On Feb. 3, a Chateaux Circle woman told police she thought someone possibly entered her apartment. She said she left the apartment with her daughter at 1 p.m. to go shopping. When they returned, the side door to the apartment was unlocked and a front door key and hide-a-key device were placed on a bookshelf in the entryway. The woman checked her apartment and did not find anything missing or out of order. The woman said the only other person who knew about the spare key was her boyfriend, but she was unable to contact him in regard to the incident. She will follow up and inform police.
Cars and roadways
A man locked his keys in his car at Popham and Chase roads Jan. 30. Police and firefighters assisted and were able to unlock the car using a tool.

A Madison Road resident complained about the location of fiber optic wires that Verizon technicians attached to a pole near his driveway Jan. 31. The wires were secure and legal. Patrol advised the resident to contact Verizon's customer service department if the resident wanted to have them moved.

A parking citation was issued to the owner of a car parked within 20 feet of a stop sign at Walworth Avenue and Brayton Road Jan. 31.

The highway department was notified about plastic cans and other debris in the roadway at Post and Murray Hill roads Jan. 31.

A traffic light at Post Road and Huntington Avenue was not cycling properly Feb. 2. The department of transportation was notified, and police monitored traffic at the intersection, pending repair.

On Feb. 2, a caller reported a trashcan in the road at Church Lane and Crane road.

On Feb. 2, police issued summonses to two drivers that passed a school bus with its lights flashing while discharging passengers on Popham Road.

On Feb. 2, an unknown car backed into a Harvest Drive driveway and parked there with its headlights on. Patrol canvassed the area but did not find the car.

A driver was observed having difficulty maintaining his lane, driving 20 mph and almost hitting other cars on Post Road Feb. 4. Police completed a DMV driver review request and issued the driver appropriate summonses for observed violations.

Three car accidents were reported in the village this week.
Civil matter
On Jan. 29, a Stratton Road landlord reported her former tenant might have scratched and destroyed her children's high school diplomas in late December while the tenant was still residing at her house. The landlord said she was involved in a civil dispute with her former tenant. Patrol advised her to inform her attorney.

On Feb. 2, a Dolma Road businessman reported an ongoing dispute with a former business partner.
Firefighters
According to Scarsdale Fire Chief James Seymour, firefighters responded to 24 incidents, including at least on car accident on the Hutchinson River Parkway, between Jan. 29 and Feb. 4. Of these incidents, Seymour provided information about the following events, listed below.

On Feb. 1, firefighters responded to fallen and burning electrical wires at a utility pole on Rodney Road. Firefighters shut down the road and stabilized the scene. Con Edison was dispatched to de-energize the wires. Firefighters were then able to extinguish the fire.

Police contacted firefighters about an indoor odor of natural gas on Carstensen Road Feb. 3.Con Edison was also dispatched. Firefighters workers located the source of the gas odor: a leaking pipe in a basement kitchen closet. They shut off the gas supply and stood by for Con Edison.

A Ridgecrest East oven started smoking Feb. 3. The resident reported the oven turned on by itself and started burning items she had stored there. No fire was detected. Firefighters shut power to the oven and ventilated the house. Firefighters advised the resident to repair or replace the appliance.
This report covering police and fire department activity from Jan. 29 to Feb. 4 has been compiled from official information.

This police report is sponsored by Scarsdale Security who does more than just security. Contact them about remote video for your home or business. Call 914-722-2200 or visit their website.