Details Emerge About Halloween Burglary in Fox Meadow Plus a Pot Factory on Ardsley Road
Details

Category: Today's News
Published on

08 November 2016

Written by

Traci Dutton Ludwig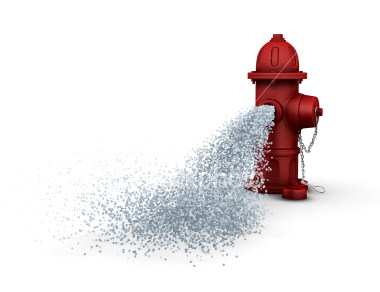 New details have emerged in the previously reported Kensington Road burglary from Halloween night. According to the police report, the homeowner and his wife were sleeping their second floor bedroom when they were awakened by an intruder around 12:05 a.m., Nov. 1. The intruder – described as a tall, thin man, approximately 6'3"tall and 150-170 pounds and wearing a black hooded sweatshirt strung closed over his face – was standing by the master bathroom door, the couple said. The homeowner's wife first thought the man was her teenage son and called out to him, but the man did not answer. The man allegedly paused and walked into the master bathroom. The wife woke up her husband, alerting him that someone was in the house. The man then walked out of the bathroom and back into the hallway, closing the master bedroom door behind him. The husband jumped out of bed, opened the door to the hallway and heard a loud bang, like a slamming door, downstairs. The wife called 911 and waited upstairs for patrol. When patrol arrived, they searched the house in case any suspects were still inside. They found a rear glass door to be broken and forced open. This door was determined to be both the entry and exit points of the suspect. The couple said they saw the man holding a large rectangular object in his hand, which was later determined to be a digital camera found on the floor by the front door. The couple said the digital camera had been located in a second-floor office, and it must have been dropped by the suspect as he was trying to leave the house. The couple's housekeeper of six years and the couple's two sons were also home at the time of the break-in. The housekeeper said she was sleeping in her third-floor bedroom when she was awaked by the noise of a man entering her room and touching closet doors around midnight. Her description of the man matched the couple's description, except she said the man appeared to be holding a large, black knife in his right hand. She said she could see the man because a closet light was on in the room. She said the man asked her if anyone else was in the house, and she said everyone else was downstairs. The man then asked the housekeeper for money. She replied that she did not have any, and the man left her room. On his way out the door, he said, "Happy Halloween; I'm Joe's friend." The man shut the housekeeper's bedroom door upon leaving. Following an investigation of their house, the couple reported that several items had been stolen. The nature of the items has remained confidential, pending the investigation. Video surveillance of the house recorded a second man, wearing a light-colored sweatshirt pulled closed over his face, standing at the front porch of the house at approximately 11:38 p.m. The husband's platinum wedding band was found under a bench near the broken glass door. A canvass of the area surrounding the house revealed a baggie containing small plastic tubes lying in the driveway. Canine units indicated a scent on the baggie might be related to the suspects; so police vouchered it as evidence. DNA swabs were taken for testing. The investigation is ongoing.
Ardmore Road Burglary
While conducting a dark house check of an Ardmore Road house, police noticed signs of forced entry, with extensive damage to a rear door and doorframe Nov. 5. Police entered the house and saw items in disarray. The homeowner was out of town at the time. An investigation determined three upstairs bedrooms were entered. Coins and jewelry had been spilled out on the beds, and a box of garbage bags was open on one of the beds. The owner was notified and said he would submit an inventory of stolen items to police after he returned home.
Greenburgh Police Uncover "Extensive Marijuana Cultivation Factory"


Police and firefighters responded to a report of burning electrical wires at 718 Ardsley Road at 2:30 pm on the afternoon of November 2. Police saw two men running into the woods behind the house, searched the area and found them.
Inside the house they found a pot factory of 300 marijuana plants with an approximate street value of $1.8mm as well as equipment to grow marijuana indoors.
They arrested Rajesh Jagarnauth age 41 and Bruce Mateo-Liz, age 38, both from the Bronx. They were charged with criminal possession of marijuana and Jagarnauth was also charged with possession of a forged instrument, when he was found with a forged drivers license.
Both men were sent to Westchester County Jail.
Stolen
A Brewster Road woman reported personal property was removed from her house without her permission Nov. 1. Missing items included a $3,000 Tag Heuer watch, a $500 Tag Heuer diver watch, $1,200 cash, a leather wallet, a leather card case and various assorted pieces of jewelry. The combined value of all stolen items was $19,800. The woman's husband discovered the watches, wallet, card case and cash were missing from his dresser drawer Oct. 30. On Oct. 31, the woman discovered all the jewelry stored in her jewelry box was missing. Jewelry was also missing from the woman's daughter's jewelry box. The daughter remembered last seeing her jewelry Oct. 12. A Kate Spade bangle was found near the front door of the house. The woman feels the thief must have dropped the bangle when leaving her house. The woman stated a cleaning service and multiple contractors have been at the house recently to do work and provide estimates.
Dead on arrival
A 92-year-old Aspen Road woman died at home, from natural causes, Nov. 6. Her name was not released in the police report.
Identity theft
On Nov. 4, a Birchall Drive man reported someone attempted to open a fraudulent Bank of America account in his name. The person used the man's name, date of birth and Social Security number. In addition to filing a police report and notifying Bank of America's fraud department, the man informed Chase, where he has his regular bank account.
A caller reported a Hispanic man with a skull tattoo on his finger attempted to cash a fraudulent check at HSBC Bank on Popham Road Nov. 4. The man was described as wearing a black baseball cap, jeans and a black, red and orange Polo sweatshirt. The check was written for $6,215. The bank teller asked the man questions, which he was unable to answer, so she did not cash the check. Suspecting the check and the man's driver's license were fakes, the teller kept the license and did not return it to the man when he left the bank. The name on the license was the same as an account holder at the bank, but the photo and other identifying information did not match. A bank employee notified the account holder of the incident, so he could safeguard his accounts.
Bias
An employee of Scarsdale Synagogue, on Ogden Road, reported a suspicious envelope had been received in the mail Oct. 31. The envelope contained literature that condemned Jewish people and Jewish public figures. The literature went on to express disapproval of certain practices and behaviors associated with the writer's perception of the Jewish community. Although the literature did not make any direct threats, it caused alarm. Temple staff said they were going to consult with the postmaster to try to determine information about the sender.
Mischief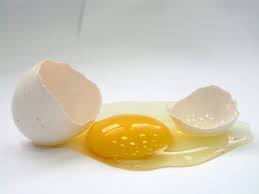 A caller reported his daughter was hit by an egg thrown from a four-door sedan at Madison and Edgewood roads at 8:20 p.m., Nov. 3. Patrol canvassed the area without finding the car. They continued to heavily patrol the area for the rest of the night.
Ex-boyfriend
A Brite Avenue woman said her ex-boyfriend, who is no longer welcome at her house, has gone to her house twice and once entered when she was not there. The ex-boyfriend has a key to the house, but he never lived there. The woman said she would try to handle the situation on her own.
Dirt
A Hazleton Drive homeowner reported something was sprayed or tossed on her house Oct. 31. After police arrived, the homeowner said it was probably dirt, which she had already wiped off.
Altercation
A caller reported an altercation at the Scarsdale train station in which one male allegedly attempted to push another male onto the train tracks at 9:22 a.m., Nov. 1. Police informed MTA police and held a train in an attempt to locate the males. The train was released when the search proved unsuccessful.
Sidewalks
Police received numerous complaints about an open sidewalk hatch on Garth Road at Freightway Road Nov. 1. The caller felt the open hatch was causing a hazard. The owner of the Organic Pharmer business was notified, and he instructed an employee to close the hatch.
Unhappy
A Stratton Road woman complained that traffic cones had been placed near the end of her driveway Nov. 2. The cones were printed with the Con Edison logo, and it appeared as if work had just been completed on the street. The woman asked police to ask her neighbor if he knew what kind of work was being done. The neighbor said a wastewater hookup was being performed for his house. The next day, the construction foreman reported his crew could not access the sewer pipes beneath the street because the woman parked her car on top of the steel plates that covered the ditch containing the pipes. The woman said she parked her car there because construction material and workers were impeding access to her driveway. She said she was in the process of packing to leave for the day because she was bothered by the construction. Patrol stood by while she moved her car off the steel plates and left the scene.
Houses
A Penn Boulevard woman heard noises inside her house at 8 p.m., Nov. 2. She said it sounded like someone was trying to break into her house through a sliding glass door. A check of the door revealed no signs of force or tampering. A check of the yard did not uncover any suspicious individuals. To ease the woman's concerns, police offered to perform extra ridebys during the midnight tour.
Two witnesses reported a person inside a Crest Lane house under renovation at 11:30 p.m., Nov. 3. Police checked the house and found no one inside. They attempted to contact the owner but could not reach him. The contractor was notified, and he checked the house as well. The contractor identified a water problem in the basement due to an inoperable sump pump cause by a shut down of utilities in the house. The contractor had no knowledge of a person being inside the house. The building department was notified for follow-up.
Candy
Teenage Fairview Road twins were arguing about Halloween candy outside their house at 10 p.m., Nov. 3. Patrol spoke with the teens and advised them they should not be arguing about such an issue. They apologized and agreed to share the candy. Patrol also spoke with the twins' father, who stated everything was in order and did not request further assistance.
Welfare check
Police checked on a Palmer Avenue woman after a caller reported seeing the woman twice standing in her driveway, with her head down and her arm extended Nov. 3. Patrol contacted the woman who refused medical attention. She said she was OK. Her behavior was allegedly altered by a medical condition. She said her brother checks in on her. Police received a similar report about the woman the next day, Nov. 4. Police checked on her, and she said she was fine and "just getting some fresh air." She had no trouble answering patrol's questions and showed no signs of distress.
911
A Fox Meadow man called 911 at 4:50 a.m., Nov. 4. He first reported his brother was harassing him. Then, when police arrived, the man was standing barefoot on the lawn, stating he could not find his brother. Investigation determined the man was delusional because his brother was currently out of state. Patrol reminded the man to only call 911 in the case of true emergencies. They spoke with the man's mother and admonished her regarding the seriousness of her son's frequent and improper use of 911.
A Greenacres man called 911 to report three unknown men and a woman standing on his back deck at 12:00 p.m., Nov. 6. On scene, patrol spoke with the man's health aide, who advised that the man suffers from delusions. She stated there were no unauthorized people at the house or on the deck. At that time, the man agreed that his aide was correct and he had been mistaken about the people he thought he saw on the deck. Patrol confirmed there were no unauthorized people present.
Bike
An abandoned Huffy bicycle was removed from the bicycle rack at East Parkway and Spencer Place Nov. 2. Police vouchered it at headquarters.
Cars and roadways
A driver became agitated after he received a parking ticket on Christie Place at 7:30 a.m., Oct. 31. The driver ripped up the ticket and argued with the parking enforcement officer before leaving the scene. No physical contact or threats were made.
The highway department was called to investigate the condition of a possible storm drain malfunction at Edgewood Road and Roosevelt Place Oct. 31.
On Nov. 1, a Stratton Road woman said workers were blocking her driveway. On scene, police spoke with the job foreman who presented a valid permit for roadway work, as issued by the village. The woman felt she should have been notified about the work. She was advised to direct her concerns to the building department.
Water was observed running onto Mamaroneck Road from the back yard of Sheldrake Road Nov. 2. Police determined a hose was left running, and they shut it off.
On Nov. 2, it was determined a crosswalk intersection was moved approximately 20 feet west of its proper location at Fenimore and Brewster roads. Police relocated the crosswalk to its proper spot.
After a resident complained, police marked the tires of a black Dodge sports car parked on Fox Meadow Road Nov. 2. A summons was issued when it was determined that the car was in violation of a one-hour parking restriction.
A caller reported an SUV heading south on Brite Avenue with a pipe or gun-like object sticking out of its open sunroof at 2:15 p.m., Nov. 2. Police canvassed the area but did not find the car. They conducted ridebys of all schools and confirmed each school was safe.
A truck with a 40-foot trailer was picking up portable lights from Scarsdale High School Nov. 3. Police stood by to direct traffic around the truck while school dismissed.
A caller complained about a car with a canoe on its roof, parked near the intersection of Drake and Hamilton roads Nov. 3. The car had a valid registration and was legally parked. The canoe was securely attached to the car's roof. Police did not need to take any action because they felt the car was not obstructing traffic, as reported by the caller.
A man sitting in a parked car on Hanover Road was waiting to drive a home care worker to her next job assignment Nov. 4.
Seven car accidents were reported in the village this week.
Noise
A Stratton Road resident complained of early morning noise from a neighbor's generator Nov. 1. Police spoke with the neighbor and advised him that generator use was not permitted until 8 a.m. The neighbor complied with village regulations and agreed to turn off the generator for 30 minutes, until it became 8 a.m.
After neighbors complained of noise, patrol asked a Crest Lane homeowner to lower the volume of music at 10 p.m., Nov. 4.
Lost dog
Patrol reunited a loose dog and its owner, who was out looking for the dog, on Chesterfield Road Nov. 5. The owner said the dog must have found a way out of the house.
Solicitor
A man who does mobile car detailing services was soliciting business in the parking lot of Balducci's market on Palmer Avenue Nov. 5. Shopper complained, and patrol performed a traffic stop of the car for the man's failure to signal while making a turn. Patrol advised the man he needs a permit to solicit business in the village. He apologized and agreed to leave the area.
Lost and found
On Nov. 1, a light blue purse containing pencils and a Scarsdale High School student ID was found by patrol and taken to the high school. The school secretary said she would notify the student that her purse had been found.

A man found an 18K gold watch on East Parkway and brought it to headquarters. Police vouchered it for safekeeping.
Firefighters
Firefighters assisted a Johnson Road resident with a minor oven problem Nov. 2.
On Nov. 4, a gas leak on Madison Road and Boulevard resulted in elevated gas reading at a street box and beneath a road plate where Con Edison work was being performed. Con Edison responded, and firefighters helped Con Edison workers check two houses for possible gas migration. Neither house showed signs of the gas leak. Con Edison stayed on scene to address the problem.
A car accident at Crane and Fox Meadow roads resulted in a fire hydrant break and a significant water leak Nov. 4. The water department shut the water supply to the broken hydrant, and firefighters stood by until the cars were towed from the scene.
A Fox Meadow Road resident reported water was flowing into her garage as a result of the broken hydrant. Firefighters used natural material to make a temporary dam to divert the water away from the garage.
Carbon monoxide alarms alerted firefighters to elevated carbon monoxide levels in an Oak Lane house Nov. 4. First, firefighters knocked on the door, but there was no answer. Firefighters then took a reading through the mail slot and confirmed elevated carbon monoxide. Con Edison and police were asked to respond, in order to address the situation and determine if anyone was inside the house because lights were on and cars were in the driveway. Firefighters forced their way into the house, breaking several panes of glass and damaging the doorframe. Once inside the house, higher levels of carbon monoxide were measured. Firefighters ventilated the house, and Con Edison determined two faulty gas burner units were the cause of the elevated carbon monoxide. The house was checked for residents, and authorities confirmed no one was there. Broken glass was cleaned up, and the door was secured before firefighters, police and Con Edison workers left.
This week, firefighters assisted at four car accidents in the village. They responded to one false carbon monoxide alarm and 13 false fire alarms caused by device malfunction, cooking smoke, a burnt bagel, spray paint, shower steam, water leaking into a detector and construction dust.
This report covering police and fire department activity from Oct. 31 through Nov. 6 has been compiled from official information.
Housepainter and Caregiver arrested for Assault; 11 Year-Old Boy Hit by a Car in the Village
Details

Category: Today's News
Published on

02 November 2016

Written by

Joanne Wallenstein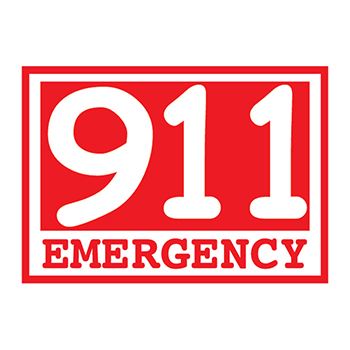 On Oct. 27, two construction contractors got into a verbal and physical dispute inside a Brewster Road house where they were working. A painter – Jorge Coelho, 28, of Bridgeport, Connecticut – allegedly began the altercation in the basement of the house by calling a 44-year old worker, from Hartsdale, a "midget." Coelho allegedly followed the Hartsdale worker to the ground floor of the house, continuing the "midget" insults. The Hartsdale worker said he then squared off against Coelho, "having heard enough of his verbal abuse." Shortly thereafter, both men started pushing each other, and both fell to the ground. Coelho, a mixed martial arts student, then hit the Hartsdale worker three times in the face, with palm heel strikes. The Hartsdale worker's left eye socket sustained significant swelling and broken blood vessels. Coelho then allegedly placed one of his arms around the Hartsdale worker's throat, choking him until the altercation ended. Scarsdale Volunteer Ambulance Corps evaluated the Hartsdale worker, who refused further medical attention. Coelho was arrested on charges of third-degree assault and criminal obstruction of breathing. While at headquarters, Coelho complained of knee pain. He was evaluated by SVAC and refused further medical attention. The district attorney's office recommended $250 bail. However, Scarsdale Village Court Justice Joaquim Alemany released Coelho on his own recognizance. A temporary order of protection was issued in favor of the victim.
On Oct. 29, a woman who works as a caregiver in a Hickory Lane house reported being physically assaulted by a co-worker. The victim, a 36-year-old woman, showed police an apparent laceration in the area of her neck and upper chest. She was evaluated by SVAC and refused further medical attention. She alleged her co-worker – Marlene Wilson, 54, of the Bronx – approached her in the kitchen, said "Hello Bitch," and threw water in her face. To avoid further confrontation, the victim said she ran out of the kitchen and up a nearby staircase. Wilson allegedly threw a glass, which struck the victim's back. Wilson then reportedly chased the victim, grabbed her, from behind, around her neck and began to strangle her. Wilson allegedly struck the victim with a closed fist, scratched her, and said, "I will kill you. I will finish you right here." The victim said she could not breathe during the altercation. During the struggle, the victim was able to break free and call 911. The victim said she feared her safety and wished to press charges. Wilson was arrested on charges of third-degree assault and criminal obstruction of breathing. While at headquarters, Wilson complained of light-headedness. She was evaluated by SVAC and refused further medical attention. She was released on $180 cash bail and ordered to appear at Scarsdale Village Justice Court Nov. 2. A temporary order of protection was issued in favor of the victim.
Marijuana arrest
At 9 a.m., Oct. 30, a caller reported two individuals sleeping in a 2004 Nissan Altima with Connecticut license plates parked on Aspen Road. Police woke up the individuals – Isaac M. Anderson, 23, of White Plains, and a woman who identified herself with a Connecticut driver's license. A strong odor of marijuana was emanating from the car. They said they met up at 6:30 a.m. for a drive. They claimed to have decided to stop and sleep in the car because they were tired. They said they had smoked marijuana a few hours earlier. Anderson, the passenger of the car, told police he was in possession of marijuana. He showed police a mason jar containing 21.5 grams of marijuana. He also showed police a baggie containing a marijuana grinder, glassine bags and a cigar blunt. Anderson said he was the sole owner of the marijuana and drug paraphernalia. He was arrested on charges of unlawful possession of marijuana. He was released on $100 cash bail and ordered to appear at Scarsdale Village Justice Court Nov. 9.
Child struck by car
An 11-year-old Graham Road boy was struck by a 2016 Mercedes on Spencer Place at 3:30 p.m., Oct. 30. The boy was kneeling in the roadway, tying his shoe, when he was hit. The driver, a 48-year-old Wayside Lane woman, said she had made a left turn from Chase Road prior to the accident. According to witnesses, neither the boy nor his mother were in the crosswalk space. The boy was conscious and alert following the accident. He was taken to a White Plains Hospital Center with an apparent leg injury.
Car break-ins
On Oct. 24, two Fenimore Road residents reported thefts from parked cars. One woman, who works at a Fenimore Road house, said her 2002 Ford's passenger side window was broken, and her purse was missing from the car. She left it there at 10:30 p.m., the previous night. The $36 purse contained $1,300 cash, credit cards and bankcards. At another house, a Fenimore Road man reported approximately $10 in quarters were stolen from his parked and unlocked car. The theft occurred overnight.
Identity theft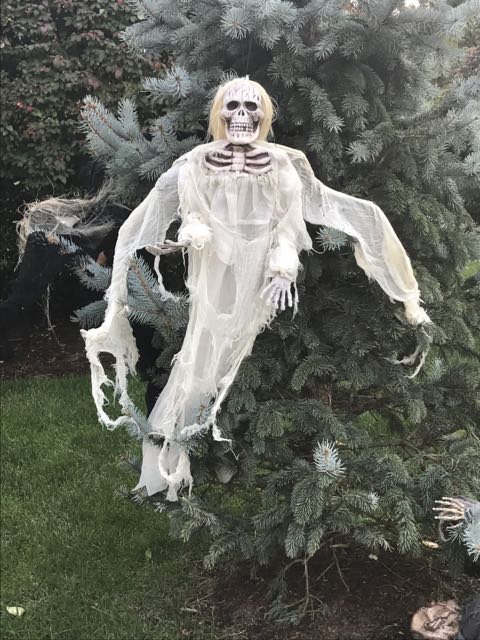 On Oct. 28, a Catherine Road woman reported someone used her personal information to attempt to open a fraudulent credit card account at Home Depot. Home Depot's fraud department detected the incident because the attempt was initiated from a computer whose IP address has been linked to numerous fraudulent credit card applications. This attempt occurred on Oct. 22. On Oct. 23, the woman received a call from Citibank. A representative said someone applied for a commercial credit line in her name at a Home Depot store in Freeport, N.Y. The person accumulated $2,914.85 in fraudulent charges. The account was immediately closed, and the woman was advised to enroll in a credit monitoring service.
Graffiti
The head custodian at Heathcote School reported graffiti on school property Oct. 24 and Oct. 25. On Oct. 24, spray paint diagrams of male genitalia were found on a plywood ramp, brick wall, and asphalt walkway at the rear of the school. School staff removed most of the paint, but some traces of imagery remained. On Oct. 25, spray paint graffiti was found on a wall on the school's roof.
Political signs
A Boulevard man complained that a young man entered his property, on Oct. 25 and Oct. 27, and destroyed political signs posted in his yard. The man said the young man got out of a blue Chevrolet, damaged the signs, and sped away each time. The license plate information identified the car's registered owner as an Eastchester man.
Criminal mischief
An Overhill Road woman reported someone broke two front windows at her house and pushed in the window screens between 8:15 a.m., Oct. 25, and 10 p.m., Oct. 26. A rock was found on the ground beneath one of the broken windows. The woman said she did not recognize the rock from her garden. Nothing was reported missing from the house, nor did there appear to be any attempts to unlawfully enter the house.
Domestic matter
A Quaker Ridge woman asked police to evict her husband from her house Oct. 25. The couple said they were in the processing of getting divorced. There was no court order stating that the woman's husband was not allowed to stay in the house. The husband told police there was an agreement allowing him to stay in the house until he found an apartment. The husband volunteered to leave for the night but said he would be back the next morning to prepare himself for work. The woman said she would consult with her attorney and seek a court order to evict her husband from the house.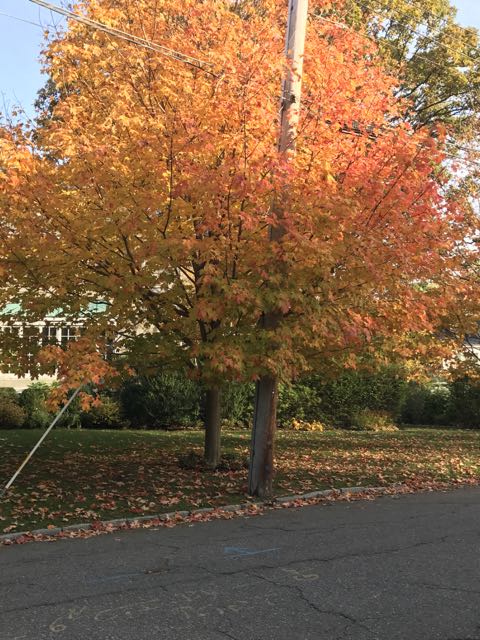 911
A Fox Meadow man made repeated 911 calls for non-emergency matters Oct. 24. The calls were made from his cell phone and landline. Patrol went to the man's house, and he said he was not in any need of police assistance. The man's mother was informed, and police suggested that the man call his mother when he needed to vent. Later that day, the man called police again. He alleged his neighbor was harassing him. Patrol informed the man's mother, who said she was on her way home and would speak with her son about the proper use of 911.
Open door
A concerned citizen noticed the front door open at a Palmer Avenue house, without a car in the driveway Oct. 25. Police checked the interior of the house for signs of criminality. During this process, the homeowner's nephew emerged from the basement. He said he was currently living in the house and was unaware of the open door.
Dark house
A Brookfield Road woman lost power in her house and thought someone might be trying to break in at 1: 30 a.m., Oct. 26. She asked police to check the exterior of her house, which they did. Police found no evidence of criminality and confirmed a power outage had affected other houses in the immediate vicinity.
Photo
A Barry Road woman reported a white man in a car with Connecticut license plates took a photo of either her house or her child who was walking a dog Oct. 26. Patrol canvassed the neighborhood for the man who allegedly took a photo with his cell phone. However, police did not find the man. On Oct. 27, the woman called police again to report seeing the same car and driver in an Edgewood Road driveway. Police questioned the man. He said he had taken photos of the back of the Edgewood Road house only. He showed police the photos, which confirmed his story. Patrol informed the woman who initially reported the incident. She did not request any further police action.
Safekeeping
A resident brought an S&W .357 magnum firearm to headquarters and asked police to retain it for safekeeping Oct. 29. Patrol confirmed the owner had a valid Westchester County pistol permit.
Late night
Montrose Road parents called police at 5 a.m., Oct. 30, to report they were worried about their 29-year-old daughter's whereabouts. The daughter had gone to a wedding in Tarrytown the night before and said she was planning on sleeping at her parents' house following the reception. The mother said she last spoke with her daughter at 12:45 a.m., when the daughter said she was still at the wedding reception, having a good time. At 4 a.m., the mother woke up and realized her daughter was not yet home. The mother tried to contact the daughter but got no answer. At 6:30 a.m., patrol successfully reached the daughter by cell phone and verified she was OK. The daughter advised patrol she had just contacted her parents to let them know she was fine.
Parties
Police stood by while a large group of noisy teens dispersed from Burgess Road Oct. 29. A homeowner stated her son had planned a small gathering, but a large number of uninvited guests showed up. While police were on scene, the kids arranged rides home and left the street.
Police stood by while kids dispersed from Harcourt Road following an informal gathering at 10 p.m., Oct. 29.
Callers reported groups of teens blocking traffic on Sheldrake Road at 11:30 p.m., Oct. 29. A party was breaking up, and patrol remained on scene until the teens left.
License plates
A caller reported seeing a white van, without any front or rear license plates, parked in the upper pool lot at 2:30 a.m., Oct. 30. Patrol examined the van and determined it was not parked in the pool lot, but rather on private property, in the parking area for the Boulder Brook Equestrian Center. Since there is no requirement for vehicles on private property to display license plates, and absent a complaint from the private property owners, police felt there was no justification to investigate further.
Cars and roadways
On Oct. 24, police issued a New York City taxi driver a summons for picking up a passenger on Mamaroneck Road without a taxi license issued by Westchester County or the Village of Scarsdale.

A car was parked on the sidewalk of Mamaroneck Road Oct. 25. Patrol found the owner and asked that the car be moved.

Police directed traffic on Mamaroneck Road while Con Edison workers attended to a live primary wire that had fallen Oct. 26.

Police issued summonses to the owners of cars, without handicapped hang tags, parked in handicapped spaces at the Scarsdale High School track Oct. 26.

The owner of a car parked in a handicapped spot on Ogden Road was able to show patrol a handicap permit Oct. 26.

Patrol pushed a disabled car off Fenimore Road and onto Dobbs Terrace Oct. 26. The owner called a tow truck for assistance.

While conducting larceny patrol at 2 a.m., Oct. 27, police investigated two unoccupied, parked cars with open doors on Greenacres Avenue and Claremont Road. Police did not see any obvious signs of tossing or disturbance. Loose change and property were in plain view inside both cars.

Police notified utility companies about a low-hanging wire on Colby Lane Oct. 28.
On Oct. 30, a caller reported a "traffic condition" caused by a light-colored sedan being driven on Heathcote Road with a flat tire. The car was last seen heading in the directions of the Five Corners intersection. The car was no longer in the area when police arrived.
At 9 p.m., Oct. 30, a custodian at Quaker Ridge School reported a dark-colored Ford Mustang parked in the school's front parking lot for an extended period of time. Police spoke to a man sitting in the car. He said he was waiting there to meet a friend. After realizing the presence of his parked car was causing concern, he left the parking lot.
Ten car accidents were reported in the village this week.
Animals
A small, brown dog without tags was barking on a Carthage Road porch Oct. 25. It did not belong to the homeowner. Patrol approached it, and it attempted to bite patrol. The animal control officer was contacted, and he and patrol wrangled the dog and brought it to Meadow Veterinary Hospital. It was determined the dog was not implanted with a microchip for identification. New Rochelle Humane Society picked up the dog. A village code violation summons was prepared for the owner.
An Eton Road woman reported a fox was sitting on her pool cover in the back yard Oct. 25. When patrol approached the fox, it ran into a wooded area.
On Oct. 30, a jogger reported being bitten by a dog "Nikko" at Brewster and Olmsted roads. The bite broke the jogger's skin. She refused medical attention and asked her husband to drive her to her private physician for evaluation. The dog's owner was walking the dog at the time the attack occurred. Patrol advised the dog's owner to quarantine the dog, pending follow-up by the animal control officer. The owner said she would forward vaccination records to headquarters as soon as she got home.
Village code
Police issued a summons to a Brookline Road landscaper for using a gas-powered leaf blower in violation of village code Oct. 29.
Police removed an advertising sign posted at Mamaroneck Road and Palmer Avenue without a proper permit Oct. 30. An appropriate summons was issued to the snow plowing business that put up the sign.
Lost and found
A Scarsdale firefighter reported losing his wallet sometime between 10 p.m., Oct. 19, and 10 a.m., Oct. 20. The wallet contained official identification badges, bankcards, $10 cash, a driver's license and personal papers. The wallet was last seen at Crossway fire station.
A resident walked into headquarters to report losing a license plate from her car Oct. 24.
A Canterbury Road woman reported her husband had placed his briefcase on top of his car while taking out the trash, and he drove away without removing it Oct. 26. Later, a caller reported finding a black briefcase near a yellow sign at the intersection of Popham and Crane roads. Police identified the briefcase and returned it to the woman who had reported it missing.
Firefighters
On Oct. 24, a strong gas odor was detected in Church Lane sewers. Firefighters stood by for Con Edison.
Firefighters removed a person stuck in an elevator inside Christie Place garage Oct. 25. The elevator was taken out of service, and a village representative was notified.
An odor inside an Innes Road house was traced to garbage in trashcans Oct. 25.
A burning plastic odor was traced to a defective doorbell in a Walworth Avenue house Oct. 26. Firefighters removed the doorbell unit and shut power to the circuit. The homeowner was advised to call an electrician for repair.
An electric igniter on a gas stove would not turn off in a Dolma Road house Oct. 26. Firefighters shut off the stove and gas supply. Service was recommended.
This week, firefighters assisted at four car accidents in the village. They responded to one false carbon monoxide alarm and 23 false fire alarms caused by device malfunction, construction dust, floor sanding, a theatrical smoke machine, cooking smoke, burnt food and shower steam.
This report covering police and fire department activity from Oct. 24-30 has been compiled from official information.



This police report is sponsored by Scarsdale Security who does more than just security. Contact them about remote video for your home or business. Call 914-722-2200 or visit their website.

Police Report: Car Entered on Carman Road
Details

Category: Today's News
Published on

18 October 2016

Written by

Traci Dutton Ludwig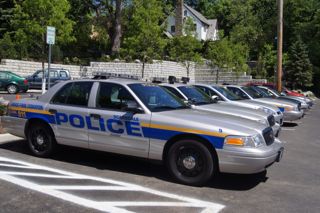 Car break-in: A Carman Road nanny's parked car was entered, and loose change and personal papers were stolen Oct. 11. The nanny believed the incident occurred on Carman Road, but it might have also taken place while she was performing family-related duties at Edgewood School, at a car wash facility in Greenburgh or at a tennis facility in White Plains.
Dead on arrival
At approximately 2:20 a.m., Oct. 16, Elizabeth M. Orteig died at her Brite Avenue home. According to official information, she had been suffering from an illness and was under the care of a home health aide for an extended period of time.
Identity theft
On Oct. 11, a Rodney Road man reported someone attempted to open two credit cards using his identity – a new credit card account with Bank of America and a second/partner card in a woman's name from Capital One. The man contacted the banks and cancelled the transaction attempts. The man reported the incident to the credit reporting agencies for follow-up.
Domestic matter
Heathcote parents asked police to intervene in a dispute they were having with their son Oct. 11. The son was allegedly "throwing things" at his parents and created a mess in the house. The son closed himself inside his room and refused to speak with police. Due to a situation of diplomatic immunity, police advised the parents that their actions were limited. The next morning, the son allegedly demanded use of his father's vehicle, which the father refused. The son then allegedly "grabbed [his father's ] breakfast and was interrupting his meal." After the father left for work, the son went to his room. Again, police advised the mother that possible actions were limited due to diplomatic immunity. The mother was advised to contact the State Department.
Missing person
On Oct. 15, a Search for Change agent reported a resident of the Post Road group home had not been seen for 24 hours. The person allegedly had not taken her medication since she left, but she was not in any immediate danger, according to staff. The resident was not mandated to stay at the group home but, instead, could come and go as she pleased. The resident did not have a cell phone on which staff could contact her.
Ajar
A Madison Road house door was ajar Oct. 15. Patrol called the homeowner to check on it, and the homeowner said he was away for the weekend. He deduced the door had not been properly closed when he left the house with his wife. Patrol checked the interior of the house, found nothing out of order and secured the house. The homeowner thanked patrol for the assistance.
Who's out there?
An Overhill Road resident reported a woman and man were attempting to break into her parked car at 6:18 a.m., Oct. 16. Patrol arrived on scene and questioned the woman who was seen in the resident's driveway. She arrived there to pick up her son, but she had mistakenly gone to the wrong house.
Cars and roadways
Police placed flares around a disabled car at Post and Dickel roads while the driver waited for a tow Oct.10.
A car parked at Boulder Brook Stables was unregistered and had an expired inspection Oct. 12. Police issued appropriate summonses for the offenses.
On Oct. 12, police helped the driver of a disabled car push the car into the public safety parking lot, where the driver waited for roadside assistance.
Police contacted a high school driver's parents about a green Subaru that has been improperly parked in a Wayside Lane lot for the past two weeks. The parents said the car would be moved, and they would talk to their son about it.
A man with a reserved parking spot in a Freightway Road lot reported that an unknown car was parked in his spot Oct. 14. Patrol advised the man they could not enforce parking violations on private property.
Patrol removed bits of construction debris from Fox Meadow and Fenimore Roads Oct.15. The material appeared to have fallen off a truck.
Police removed rocks from the northbound lane of Post Road Oct. 16.
Five car accidents were reported in the village this week.
Noise
A caller complained about loud kids on Wynmor Road at 8:30 p.m., Oct. 14. Patrol went to the house, saw a supervised gathering and requested that the music be lowered to a more reasonable volume.
Patrol advised demolition contractors about village code regarding noisy work Oct. 15. The contractors said they would comply with village code and wait to begin work until the designated time.
After receiving a noise complaint, patrol advised a Berwick Road homeowner to lower the volume of music playing in the house at 3 a.m., Oct. 16.
Civil matter
A Post Road homeowner alleged that a neighbor's construction crew dug a hole on his property without permission Oct. 10. Patrol advised the homeowner to check with Village Hall about the property line. The hole appeared to have been caused by the removal of a tree root. It did not appear intentional or malicious.
A taxi driver got into an argument with a person being dropped off at a Post Road house at 6:13 a.m., Oct. 16. The argument was about the taxi fare. The parties resolved the matter without a need for police intervention.
Lost and found
A woman reported her cell phone was missing from her Popham Road residence Oct. 10. Patrol helped her look for the phone until it was found inside the house.
A Madison Road man reported losing his iPhone 6 on Oct. 15. He thought he left it in an Uber car service vehicle. Police left a voicemail for the Uber driver.
Firefighters
Firefighters turned off a dripping pipe in a Torrence Place attic and advised the homeowner to call a plumber Oct. 10. The water was dripping through a smoke detector.
Firefighters shut down a sump pump with a clogged pipe in a Taunton Road house Oct. 11. Firefighters pumped approximately six inches of water out of the basement and advised the homeowner to call a plumber.
Firefighters stood by for Con Edison at the site of a gas odor on Richbell Road Oct. 13.
A caller reported a "three-foot tall machine on fire" at Garth and Popham roads Oct. 14. Investigation revealed a steam power washing machine was being used at the location. There was no evidence of fire.
A Nelson Road homeowner accidentally got locked out of her house Oct. 13. Firefighters confirmed her identity and helped her gain access to her house.
This week, firefighters assisted at two car accidents in the village and on parkways. They responded to three false gas alarms and 14 false fire alarm caused by device malfunction, cleaning solvent fumes, cooking smoke and shower steam.
This report covering police and fire department activity from Oct. 10-16 was compiled from official information.

This police report is sponsored by Scarsdale Security who does more than just security. Contact them about remote video for your home or business. Call 914-722-2200 or visit their website.
Police Report: Woman Cheated out of Almost $4,000 in Modeling Job Scam
Details

Category: Today's News
Published on

26 October 2016

Written by

Traci Dutton Ludwig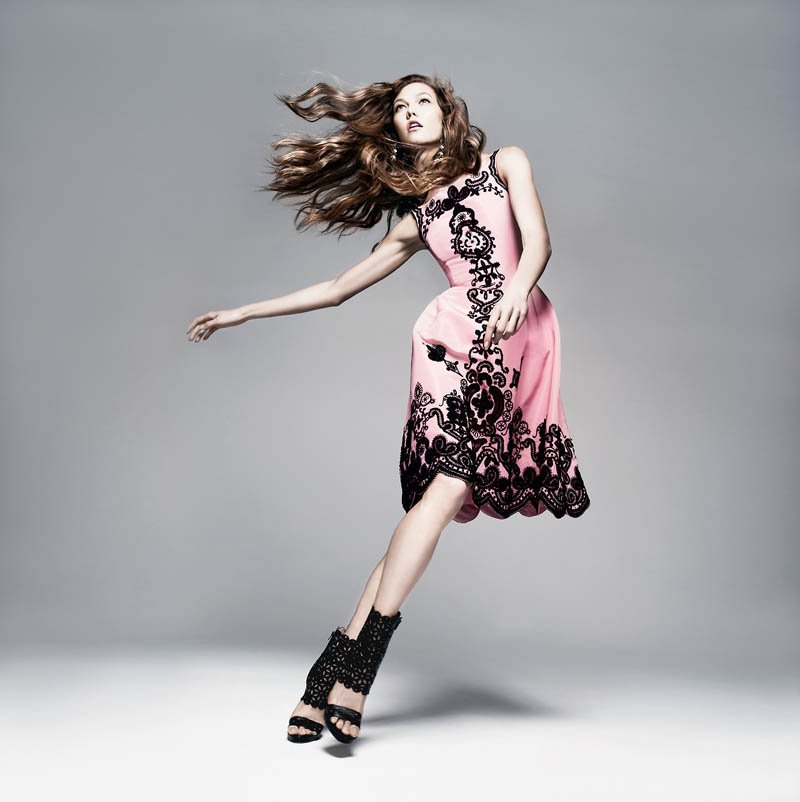 On Oct. 20, a 25-year-old Brite Avenue woman reported a theft of funds from her bank account. She explained she was the victim of a modeling scam. On Oct. 15, the woman received an email about a job offer from an alleged modeling company called "Sloane Productions." A man followed up with her, asking her to follow a few steps to complete all necessary paperwork for the gig. The woman then received a check for $3,918 from the job's alleged sponsor. She was told to deposit the check in her bank account, take $500 for herself, for the anticipated payment, and wire $1,950 to a woman in Sonoma, California, for the gig's wardrobe. She was also told to make a second wire transfer to a man in Helena, California, for the rest of the wardrobe. The woman completed both transactions as directed. After the transactions were made, a person from the original company reversed the check for $3,918.60, and the funds were removed from the woman's bank account. The woman advised her bank, and they are following up.
Dead on arrival
Geraldine Trent, 95, of Olmsted Road, died at home Oct. 18.
Stolen
On Oct. 17, a Lockwood Road woman reported two plastic garden chairs and a children's play table were taken from her backyard without her permission.
On Oct. 20, a Lyons Road man reported someone stole money and objects from his house and attempted to pry open a drawer.
On Oct. 23, a Wildwood Road man reported an armoire was stolen from his driveway. The man placed the furniture outside, in anticipation of pickup from a Craig's List buyer. Approximately 15 minutes later, the man noticed the armoire was gone. Shortly thereafter, the Craig's List buyer showed up with her children to pick up the furniture, but it was already gone.
Tax return
On Oct. 23, a Greenacres Avenue couple reported their federal tax return was stolen while in transit with the United States Postal Service. The couple advised they mailed the tax return, via certified mail, on Oct. 14. On Oct. 22, they received an envelope containing a letter from USPS. It stated the couple's original envelope had been damaged and requested a response regarding what was missing from the envelope. Patrol advised to couple to follow up with USPS and notify the credit reporting agencies.
Assistance
Police and Scarsdale Volunteer Ambulance Corps stood by while a woman was evicted from a Nelson Road house Oct. 17. The woman was not being compliant with Westchester County police and Eastchester police; so she was subsequently taken into custody by Westchester County police officers.
While investigating a report of two men looking into cars and walking behind Mamaroneck Road houses, police discovered a house with an open door. Patrol checked the interior of the house and did not see any suspicious signs of criminal activity. Patrol secured the door upon departure.
Police investigated a report of two men sitting in a parked car at the Immaculate Heart of Mary Church parking lot, on Boulevard, Oct. 19. After questioning the men, police learned they were parishioners who had stopped in the parking lot to eat lunch in the car. The church receptionist confirmed the men's identities and their connection with the parish.
An intoxicated woman disembarked a train at Scarsdale Train Station at 10:12 p.m., Oct. 21. Scarsdale police were standing by to help her. She refused medical attention. Central taxi drove her home, and Metropolitan Transit Authority police followed.
Sidewalk
An East Parkway business owner complained about a raised sidewalk in front of his business Oct. 19. The owner alleged the Village was refusing to make necessary repairs. Patrol informed the highway department for repair. An orange safety cone was placed on the damaged sidewalk.
Bathroom break
A Montgomery Road man reported a white man in a blue T-shirt and dark pants urinated on a car parked in front of his house Oct. 20. The man said he confronted the urinating man, and the man fled in a car. Patrol went to the Brookline Road house to speak with the car's registered owner, but no one was home.
Prank call
On Oct. 21, a Quaker Ridge man received a threatening phone call, stating an unknown party was looking for him and going to find him. The party stated it was "all going to end soon." Patrol traced the number back to a room in Hastings High School. Patrol deduced the call was most likely a prank, and there was no connection between the caller and the man. If the man receives additional calls, he was instructed to report them to police.
Suspended registration
After receiving a report of an erratic driver, in an older model brown car, on Weaver Street and Palmer Avenue, police found a woman asleep at the wheel of her car in a Palmer Avenue driveway at 5:45 p.m., Oct. 17. A computer check revealed the car's registration had been suspended for an insurance lapse on Oct. 12. Scarsdale Volunteer Ambulance Corps evaluated the driver and said she did not need immediate medial attention. She said she took the car for a quick spin to charge the battery. Police issued her a summons for "operating a motor vehicle with a suspended or revoked registration." The car's license plates were removed and vouchered at headquarters. The woman's sister arrived to help the woman out of the car and into her house.
Cars and roadways
Police issued summonses to the owners of cars parked on the sidewalk of Mamaroneck Road Oct. 17.
Patrol helped a driver change a flat tire on Ogden Road, near the Bronx River Parkway, Oct. 18.
A student's car got submerged in flooding water at the high school's rear side gravel lot Oct. 21. Patrol called a tow truck to take the car to Heathcote Gulf, as per the registered owner's instructions.
Police directed traffic around a portion of Eton Road while waiting for Con Edison to address a tree limb that had fallen on electrical wires Oct. 21.
Police stood by while the driver of a stalled BMW waited for roadside assistance on Heathcote Road and Palmer Avenue Oct. 21.
Police wrote parking summonses for cars parked in a "No Parking Anytime" zone on Hampton Road Oct. 21.
A falling tree struck electrical wires and caused a power outage on Catherine Road Oct. 21. The dispatcher notified Con Edison.
Police notified Con Edison about smoking wires at Post and Burgess roads Oct. 21.
The highway department was advised to repair a crosswalk sign at the intersection of Brite Avenue and Fenimore Road Oct. 21.
Patrol removed a low-hanging wire from Brewster Road Oct. 21.
Police moved a fallen branch to the side of Post Road Oct. 21.
A caller complained that small trees were leaning into the roadway at Bradford and Broadmoor roads, obstructing drivers' lines of sight, Oct. 22. Patrol removed a few branches and taped off other branches to improve visibility. Patrol notified the highway department.
A broken parking sign was detected on Edgewood Road Oct. 22. Patrol leaned the sign bushes on notified the highway department for repair.
Fallen branches were moved to the side of Post and Ross roads, and a fallen branch was removed from Secor Road Oct. 23.
Eleven car accidents were reported in the village this week.
Civil matter
A Fox Meadow man called police because he was having problems redeeming a CVS gift card Oct. 21. Patrol advised the man that his dilemma was a civil matter.
Animals
Police issued a summons to a Sprague Road woman whose dog was left outside barking for several hours Oct. 17. The owner said she would come home as soon as possible to secure the dog inside the house.
A coyote was sighted on Birchall Drive Oct. 18.
Patrol removed a dead raccoon from a Saxon Woods Road yard Oct. 21.
Noise
Police stood by while noisy kids got picked up from a Tompkins Road party Oct. 21.
Music from a party at Church Lane and Harcourt Road was too loud for neighbors at 9 p.m., Oct. 22. Patrol spoke with the host who said she would have the DJ lower the volume of the music.
Kids leaving a Madison Road house were asked to keep the noise level down at 11 p.m., Oct. 22.
Lost and found
A Lincoln Road resident found a set of car keys at the intersection of Lincoln and Farragut roads Oct. 21. The keys were given to police for safekeeping.
On Oct. 21, a Walworth Avenue man reported losing his $1,100 MacBook laptop while flying from San Diego to New York.
Firefighters
Con Edison was called about a gas odor in a Brewster Road house Oct. 17. Two small leaks were detected in piping for the hot water heater.
Contractors left an acetylene torch and nitrogen and Freon tanks in a Heathcote Road basement overnight Oct 18. A leak from the torch caused carbon monoxide detectors to sound. Firefighters removed the torch and tanks, and they opened windows to ventilate the house.
Steaming mulch was mistaken by a passerby for a brush fire on Brite Avenue Oct. 18. Firefighters determined everything was safe and in good order.
On Oct. 18, a Gaylor Road homeowner reported an unusual odor in a bedroom that had been closed off for a while. Firefighters recommended opening a window and running a fan to freshen the air.
Strong odors in a Franklin Road house under renovation were traced to chemicals and thinners dumped into a slop sink in the basement Oct. 18. The homeowner was advised to instruct the contractor to clean the sink and sump pit.
Con Edison determined that gas from a gas leak on Birchall Drive was migrating into a Birchall Road house, causing a odor, Oct. 21. Con Edison was working to address the issue.
Firefighters assisted Con Edison with burning wires on Paddington Road Oct. 21.
A Chateaux Circle boiler misfired and blew an inspection panel off the side of the boiler Oct. 23. The boiler was shut down, and service was recommended before putting the boiler back in service.
This week, firefighters assisted at ten car accidents in the village and on parkways. They responded to three false carbon monoxide alarms and fourteen false fire alarms due to device malfunction, cooking smoke, a smoke machine, power outages and shower steam.
This report covering police and fire department activity from Oct. 17-23 has been compiled from official information.



This police report is sponsored by Scarsdale Security who does more than just security. Contact them about remote video for your home or business. Call 914-722-2200 or visit their website.

Police Investigate Repeated Thefts from Paddington Road House
Details

Category: Today's News
Published on

12 October 2016

Written by

Traci Dutton Ludwig

On Oct. 9, a Paddington Road man reported his wife's engagement ring, a diamond stud earring replica and his nanny's cell phone were stolen from his house. He filed a lost property report for the ring when it disappeared on Feb. 24. At that time, a heating repairperson was in the house. When the earring and cell phone went missing on Oct. 7, the same repairperson was in the house. Police are following up.
Stolen shutters
An East Taunton Road woman reported two blue shutters were stolen from her property Oct. 5. Painters had removed the shutters and placed them in her driveway near the garage to repair them on Sept. 20. The woman saw the shutters in her driveway at 9 a.m. that day, but the shutters were missing when the woman returned home at 4:30 p.m. Scarsdale sanitation department said they did not accidentally take the shutters, thinking they were intended for trash pickup. Thus, the woman concluded the shutters were stolen.
Identity theft
On Oct. 7, a Lawrence Road man reported his daughter was the victim of identity theft. He said someone has been gaining illegal access to his daughter's network accounts, hacking the accounts and sending out fraudulent Facebook messages and posts. It has been ongoing since February, the man said. One fraudulent message sent to the daughter's friends repeatedly asked the friends to send pictures of the friends' white knee socks worn for a sporting event.
On Oct. 8, a Kelwynne Road man reported his checking account was hacked in August, and a fraudulent check was produced and cashed on Sept. 26. Since the incident, the man and his wife have closed their accounts and frozen their credit cards. The man's bank is following up.
Criminal mischief
On Oct. 6, a Heathcote Road woman reported the rear windshield of her 2007 Toyota Rav 4 was shattered sometime after she drove it Oct. 4. Since that time, the car was in her driveway. It appeared as if someone hit the window with force, causing it to shatter in a spiderweb pattern. An examination of the window revealed damage to its upper left corner.
A postal employee reported someone keyed her 2015 BMW while it was parked in the Chase Road post office parking lot Oct. 7.
Intrusive app
A Sprague Road man reported a downloaded app was sending unwanted advertising text messages to his contacts Oct. 3. According to police, a policy regarding advertising text messages was listed in the app's terms of service, and the man had agreed to it when he installed the app. Therefore, nothing was determined to be of a criminal nature. Police advised the man to consult with Verizon to make sure the app was completely uninstalled from his phone.
Flooding
A clogged drain was causing water to flood Christie Place Oct. 3. The water, building and highway departments were on scene to address the matter.
Luggage
A caller reported "suspicious" pieces of luggage left curbside on Grand Park Avenue Oct. 3. The owner of the luggage said she had places the luggage outside for pickup from the Big Brothers Big Sisters charity.
Starbucks
Patrol asked a disoriented man to leave Starbucks, at the request of Starbucks employees, at 7:53 p.m., Oct. 5. The man said he had purchased the Starbucks establishment earlier that day. Patrol attempted to inform the man's guardian, but attempts to reach her were unsuccessful.
Sleeping
A man sleeping in his car on Palmer Avenue said he was "too tired to drive" at 3:45 a.m., Oct. 8. When asked about his presence in Scarsdale, he said he had been with his children earlier that day. There was no evidence of criminality, and police advised the man he should not be sleeping at that location. The man left the area.
Doorbell
A Heathcote mother called police because her daughter was home alone and someone rang the doorbell twice around 8 p.m., Oct. 8. The girl was too scared to answer the door, and the ringing stopped. Police checked the perimeter of the house and found nothing suspicious. A family friend picked up the girl until her mother could return.
Cars and roadways
Police helped a driver move her disabled car from Post Road to Wayside Lane to wait for roadside assistance Oct. 3.
Patrol helped a driver moved her car, with a flat tire, to a parking lot on Ogden Road, where she waited for her husband's help Oct. 4.
A man was walking in the roadway on Post Road at 7:30 p.m., Oct. 4. He told police he felt it was safer to walk in the street rather than on the sidewalk. Patrol, explained why it was actually safer to walk on the sidewalk, in order to be out of the path of moving vehicles. The man said he understood and proceeded to leave the road near Lorraine Place.
Patrol stood by a disabled car at Post and Edgewood roads for safety while the owner charged a flat tire Oct. 5.
A driver swerved when a deer ran in font of her car at Black Birch and Sylvan Lanes at 12:30 a.m., Oct. 7. The driver lost control, and the car struck wires attached to a utility pole. There were no reported injuries.
Patrol removed a fallen phone wire from Herkimer Road Oct. 7.
On Oct. 8, patrol verbally warned a driver not to park in front of a Boulevard driveway after the affected resident could not get out of her driveway.
A driver said a car was following her, honking its horn repeatedly, on Secor Road and Marjory Lane at 11 p.m., Oct. 8. Before patrol arrived, the driver said she "lost" the car. Patrol escorted her home for safety.
Patrol notified the water department about a leaking water main on Tisdale Road Oct. 9.
Three car accidents were reported in the village this week.
Lost dog
A loose dog was found wandering around a Murray Hill Road yard Oct. 9. Police picked up the dog and returned it to its owner. Police issued the owner a summons.
Civil matter
A Wheelock Road woman reported her mailman accidentally damaged her newly paved driveway and bluestone walkway after he walked over the driveway and walkway to deliver mail Oct. 4. A trail of tar footprints marked his path. The driveway was blocked off with yellow tape when the incident occurred. Patrol advised the woman to speak with her mailman and advise the post office.
Village code
A contractor was installing a subfloor at an Oxford Road construction site at 10 p.m., Oct. 5. After police arrived, the contractor was picked up by his wife and left. Patrol attempted to notify the construction manager.
Lost and found
Employees of DeCicco Marketplace found a wallet in the store Oct. 4. Police took possession of the wallet, contacted the owner and returned it to her.
On Oct. 4, a Claremont Road woman reported losing her driver's license somewhere in the village.
Police issued a summons to a food truck operator who was selling without a permit on Fox Meadow Road Oct. 6.
While moving in, a new Oak Lane homeowner found a pistol in a bedroom closet of his recently purchased house Oct. 6. Police attempted to contact the previous owners and previous tenants in order to determine ownership of the gun.
A person found keys at Fenimore Road and Walworth Avenue and brought them to headquarters Oct. 8.
Firefighters
Firefighters helped a Boulevard resident get a drone out of a tree Oct. 4.
Firefighters shut down a boiler releasing carbon monoxide in a Paddington Road house Oct. 5. They notified Con Edison and ventilated the house.
Firefighters assisted a Carstensen Road resident with a water heater problem and advised the resident to call a plumber Oct. 7.
Firefighters disconnected a malfunctioning back-up battery for a sump pump in a Montgomery Road house Oct. 9.
Con Edison was called about a gas odor on Broadmoor Road Oct. 9.
Firefighters notified the highway department about sewage backup in a Tisdale Road house Oct. 9. The resident was advised to call a plumber.
A pipe was dripping water in a Torrence Road attic Oct. 9. Firefighters disconnected it and advised the resident to call for service.
A clogged sump pump pipe caused water to back up in a Taunton Road basement. Firefighters shut down the sump pump and used department pumps to remove approximately six inches of water from the basement Oct. 10. The resident was advised to call a plumber.
This week, firefighters assisted at two car accidents in the village and on parkways. They responded to 24 false alarms from device malfunctions, cooking smoke, dust, a battery change, burnt toast, disinfectant spray, a hair dryer and cleaning solvents.
This report covering police and fire department activity from Oct. 3-10 was compiled from official information.

This police report is sponsored by Scarsdale Security who does more than just security. Contact them about remote video for your home or business. Call 914-722-2200 or visit their website.