Not in this Town! Police Crack Down with Multiple Arrests, Catching Crooks in the Act
Details

Category: Today's News
Published on

15 February 2017

Written by

Traci Dutton Ludwig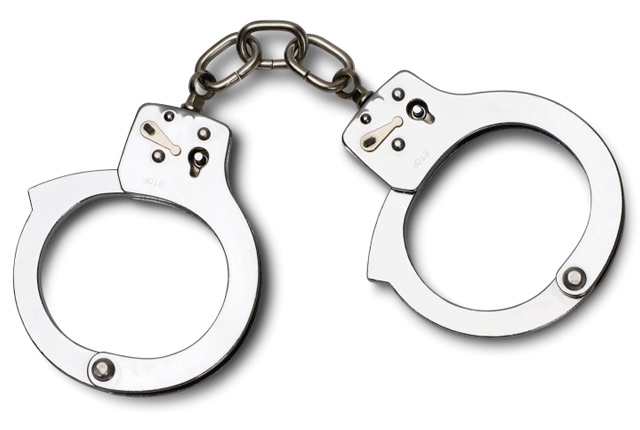 Arrested suspect found with stolen mail and fraudulent check: On Feb. 3, at approximately 4:30 a.m., a Scarsdale police officer patrolling the downtown village area observed an illegally parked car on Woodland Place. Upon investigating, the officer determined the vehicle was occupied by a person who initially provided the officer with a false name. Furthermore, it was learned that the driver was driving a rental car without proper authorization. Police contacted the car rental company, and they requested that police seize their vehicle.

While impounding the vehicle, officers found eleven pieces of sealed mail, that were later determined to be stolen out of US Postal Service mailboxes on Woodland Place and on Chase Road in front of the Post Office building.

Officers also recovered a fraudulent check for $20,866. The check was related to US Mail that had been stolen from a different location.

Police arrested the driver Rashon M. Perkins, 32, of the Bronx,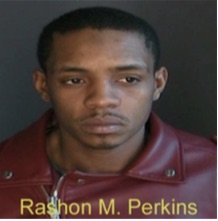 based on this new information. Perkins has been initially charged with the following charges:
aggravated unlicensed operation (a vehicle and traffic misdemeanor), unauthorized use of a vehicle (a penal law class-A misdemeanor) and second-degree criminal possession of a forged instrument (a class-D felony).

The Scarsdale Police Investigations Section is working with United States Postal Inspectors and the Westchester County District Attorney's Financial Crimes Division for future charges associated with the stolen mail.
Police Arrest Pair for Assault and Harassment:
Scarsdale Detectives conducted a follow-up investigation into an assault that occurred on January 21, in the Freightway parking garage. As a result of that investigation, detectives arrested the following individuals on Feb. 8: Bruno Bertozzi, 21, of Tuckahoe on charges of harassment, and Jasmin Rodriguez, 19, of Eastchester, on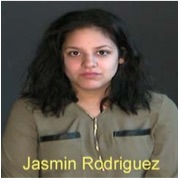 charges of third-degree assault and harassment. Bertozzi is accused of striking a Crest Lane man in the face on Jan. 21. The incident caused pain and swelling in the victim's face. As part of the same incident, Rodriguez is accused of grabbing a Crest Lane woman by the hair and punching her in the face multiple times, causing bruising, swelling and a broken nose. On Feb. 7, detectives called Bertozzi and Rodriquez, advised them of the charges against them and requested that they respond to headquarters. On Feb. 8, Bertozzi and Rodriguez turned themselves in and were arrested. They were issued appearance tickets for Scarsdale Village Justice Court. An order of protection was issued. According to police, the victims and suspects knew each other, and the incident was the result of a dispute.
Police Arrest Three Teens, Caught with Car of Stolen Packages
On Feb. 10, while conducting burglary patrol in Greenacres, a police officer observed a gray sedan stop in front of a Montrose Road house. Shortly after seeing the vehicle stop, the officer observed a young man – later identified as Sebastian Garcia, 19, of New Windsor – run from the driveway of the house carrying a white package. Garcia got into the passenger side of the car. The officer then stopped the car to investigate his observations. Additional patrol units were called in for assistance and safety.

Inside the card, was a driver, Garcia and another passenger. The officer noticed a large brown cardboard box between Garcia's legs inside the car. A second package was seen on the floor of the car behind the driver. The officer asked the occupants of the car if they knew the Montrose Road resident where they had stopped their car, and the occupants said, "No." The officer asked the teens for an explanation of their conduct, and they said they "were doing a school project on Donald Trump." According to police, "The subjects appeared evasive and were stammering nervously."

Investigation revealed the packages in the car were stolen, and the occupants of the car were arrested accordingly. Along with Garcia, two other young men were charged with petit larceny and fifth-degree criminal possession of stolen property. They were: Kevin Dominguez, 19, of White Plains, and Ailyn Morales, 19, of White Plains. The car was impounded for further investigation.

Garcia was also charged with trespassing and had an active arrest warrant issued out of White Plains. Following arrest processing in Scarsdale, Garcia was picked up by detectives from White Plains Police Department.

All three defendants were issued appearance tickets for a future court appearance in Scarsdale Justice Court.
DWI Arrest
Police arrested John Daniel Rodriguez, 23, of the Bronx, at 4 a.m., Feb. 11, after picking him up for drunk driving. Rodriguez was initially stopped at Fenimore and Donellan Roads. He was unsteady on his feet, smelled of alcohol and admitted to having "two or three beers" at Don Coqui bar in White Plains. He failed field sobriety tests, and his breath tested positive for the presence of alcohol in an alco-sensor test. Later, Rodriguez's blood alcohol level was measured to be .10. He was arrested on charges of second-degree aggravated unlicensed operation of a motor vehicle, driving while intoxicated (first offense) and operation of a motor vehicle with a blood alcohol level of .08 of one percent. Rodriguez was released on his own recognizance to the custody of his girlfriend. He was issued an appearance ticket for Scarsdale Village Justice Court.
Bench Warrant Arrest
On Feb. 8, police arrested Jerson Alexis Barragan, 19, of Bronxville, on the strength of a bench warrant issued by New York City Police on June 22, 2016, for fourth-degree criminal possession of a weapon. Barragan was transported from Scarsdale Village Justice Court, where he had appeared for an unrelated matter, to headquarters. A team from NYPD came to Scarsdale to execute the warrant and pick up Barragan.
Burglary
A Webster Road house was burglarized Feb. 10. Investigating officers found signs of entry at a rear sliding glass door, miscellaneous items tossed on the first and second floors and possible evidence of a front door exit. Various footprints were found around the house. The homeowner said the prints were not there before he left his house to attend a party at 7 p.m. The homeowner said he received two messages from his home security system, not connected to a central monitoring agency, that his sliding door had been opened at 7:59 p.m. and that a garage door opened at 8:28 p.m. The messages prompted the homeowner to return home. The homeowner entered the house, found it in disarray and noticed two MacBook computers were stolen from the dining room table. Two pillowcases were stolen from the bedroom, which were probably used to transport stolen items. A safe containing documents was also stolen. Police found a screwdriver on the master bed and took it into custody, as evidence. Detectives are following up.
Fake Driver's License
On Feb. 8, police followed up on a driver who was believed to have presented a forged Maryland driver's license to police. The license did not contain any of the UV security features that are present on valid Maryland licenses. The bar code on the back of the license, although intact, could not be read by three separate driver's license readers. The word "Driver's License" was incorrectly written as "Drivers, License, and the initials "DL" were not properly positioned on the document. Additionally, the image of the State of Maryland, which appears on all legitimate Maryland licenses, lacked detail and was not identical to the image normally seen on licenses. As a result, police suspected the license was fake. Scarsdale police called Maryland State Police and Maryland Department of Motor Vehicles and provided the driver's license number for verification. Scarsdale police learned the driver's license was fake. Police are following up.
Identity Theft
On Feb. 7, a Sherbrooke Road woman reported fraudulent charges on her Saks Fifth Avenue and Bloomingdale's credit card statements. Fraudulent charges at these two stores totaled $20,527.24 and occurred while the woman was out of the country on Dec. 31, 2016 and Jan. 1, 2017. The charges occurred in physical stores, and the perpetrator presented a fraudulent ID.
On Feb. 13, a Brown Road resident reported someone attempted to open a fraudulent account in her name.
Suspicious
A caller reported a man in a green Jeep liberty parked outside Scarsdale High School at 1 p.m., February 6. The man told police he was waiting to pick up his mother, who works as a teacher's aide at the school. Patrol told him his presence and allegedly erratic driving alarmed residents, and the man apologized. Police noticed camouflage vest and an airsoft vest with the word "police" written on it, in the man's car. The man said he and his friends enjoy playing scenario games, and he ensured police there were no firearms in the car. Patrol advised the man to keep airsoft equipment at home until it could be used in a controlled environment, Eventually, the man's mother left the school, and the two parties left the area.
On Feb. 6, a Post Road woman called 911 because a group of men came to her house stating they were there to repave her driveway. She had not hired them; so she felt their presence was suspicious. Patrol arrived and learned the woman's brother had hired the men to repave the driveway and help his sister.
An unknown white man in his 40s, wearing a blue jacket, knocked on a Greenacres Avenue door and told the homeowner he was there to look at her roof Feb. 6. Since the homeowner had not scheduled roofing services, she felt the man's presence was suspicious. The man left in a gray hatchback. Police canvassed the area but did not find the man.
A Horseguard Lane woman called police because she saw a US mail truck at a neighbor's house at 5:30 a.m., Feb. 10. She thought the truck's presence was unusual. Patrol verified the driver of the truck was a postal employee. The driver was making a delivery of Amazon Fresh Direct groceries to a neighbor.
A black Mercury Mountaineer, with Pennsylvania license plates, entered a Richbell Road driveway and circled the driveway several times around 2:30 p.m., Feb. 10. The property manager spoke with the occupants, but could not discern their intentions The occupants then left in their car. They were described as a black man, with a hat and glasses, in his 50s and a black woman in her 50s. The homeowner wanted police to document the incident.
A Kensington Road homeowner reported seeing, over video surveillance, a man dressed in white ring the doorbell to his house and peer through his windows, at 7:45 p.m., Feb. 11. Police went to the house to investigate. The nanny was home, and she confirmed the man had been there to deliver food.
An Oak Lane man reported seeing an unrecognized white van in his driveway Feb. 13. While police were investigating the van, the man received a call from his wife. She stated the van belonged to her driver, who was picking her up from the city.
Wrong number
A Carstensen Road woman called 911, stating she was calling to cancel her doctor's appointment Feb. 6. The woman seemed confused. She told patrol she dialed 911 in error.
Tree
A tree fell on a Crossway garage Feb. 9. Branches were resting on secondary power lines. Con Edison was notified. The highway department responded but was unsure if the tree belonged to the Village. A survey is pending.
What Did You Say?
A Lee Road woman reported a man yelling for "help" outside her house Feb. 10. Police encountered the man, who was actually yelling "Elsie" in an attempt to locate his dog who had run away. He apologized for any confusion and located his dog. The Lee Road woman was advised.
Safety
Police advised the owner of Organic Pharmer, on Garth Road, to keep the sidewalk trap door to their basement close Feb. 11. Leaving the door open was deemed a safety hazard. This was the second time police have had to remind the owner to keep the door closed.
Open doors
While patrolling the village during the early morning hours of Feb. 12, police observed several houses with open garage doors. Patrol spoke with homeowners to make sure everything was in good order. In each case, the garage door was inadvertently left open, without any sign of criminal activity.
Snow
A Brite Avenue woman reported her neighbor's plowing company pushed snow onto the curb in front of her house Feb. 12. Patrol explained this action was not in violation of village code. The woman was advised to speak directly with her neighbor.
Police helped a Cohawney Road couple leave their house and walk down icy steps to get to their car during a power outage related to an ice storm Feb. 13.
International assistance
On Feb. 6, a Parkfield Road man reported wiring $30,000 rand (approximately $3,000) to a contractor in South Africa, for proposed work to install an electric gate on the man's property in Pretoria, South Africa. The wire transfer occurred on Dec. 12, 2016, and the man has been unable to reach the contractor since that time. The man thought he might be the victim of a scam. Scarsdale police were unable to verify the validity of the alleged contractor and suggested the man follow up with Pretoria police. The incident was documented by Scarsdale police to assist Pretoria police.
Scofflaw
A parking enforcement officer identified a parked car with $740 in accumulated unpaid parking fines in village center Feb. 8. The owner returned to her car and was informed she must address the issue and pay the fines at Village Hall immediately.
Accident
One utility pole was struck by a car at Heathcote and Sherbrooke Roads Feb. 12. Damage required immediate attention. Police blocked off the area and stood by for Con Edison. The driver – a 36-year-old White Plains woman – left the scene of the accident, but the car's license plate fell off and enabled police to identify the driver. Police called her to respond to headquarters, where she would be issued a summons for leaving the scene of an accident. As of the report time, she had not yet responded to headquarters.
Cars and roadways
On Feb. 7, a driver experienced a flat tire on Fenimore Road, near the Bronx River Parkway exit. Patrol stood by for safety while the tire was changed.
An Avis rental car was recovered from Ramsey Road Feb. 7.
On Feb. 8, a Hampton Road woman reported a student parked a car on the street and accidentally left it running with the windshield wipers on. While police were on scene, the student returned to the car and turned it off.
Patrol contacted the water department for a large amount of water in the roadway at Parkfield and Butler Roads Feb. 8 and a lack of running water in a Tompkins Road house Feb. 9.
Con Edison and the highway department were called about a fallen tree and wires on Crossway Feb. 9.
Portable stop signs were erected at the intersection of Greenacres and Walworth Avenues, due to a malfunctioning traffic light, Feb. 9. Approximately three hours later, the light was repaired.
A driver left a disabled car on Hutchison Avenue with its hazard lights flashing Feb. 9. Since the car was in a dangerous location and appeared to be abandoned, police called for an impound tow. While waiting for the tow, the driver returned to attempt to start the car again. The driver was admonished for leaving the disabled car in a dangerous location without notifying authorities. Police provided the driver with the police department phone number in case the driver needed additional assistance.
Con Edison was notified about a dislodged gas box on Fox Meadow Road Feb. 9. Con Edison workers addressed the issue within an hour.
Patrol issued a summons to an illegally parked car on Rectory Lane Feb. 10.
Police removed a fallen cable wire from Bradley Road, as well as debris from Mamaroneck Road Feb. 12.
During high winds in the early morning hours of Feb. 13, trees, wires and signs fell on Meadow, Mamaroneck, Catherine, Kelwynne, Reimer, Cooper, Chesterfield, Hampton, Post, Kingston, Popham, Oxford, Fenimore, Cohawney, Donellan, Circle and Saxon Woods, Drake, Brewster and Ferncliff roads and Hutchinson Avenue,
A tree fell on top of a car in a Hampton Road driveway Feb. 13. Con Edison was on scene to "watch wires" and ensure safety.
Seven car accidents were reported in the village this week.
Animals
A caller said a loose dog was secured at Kingston Road and Greenacres Avenue for pickup Feb. 10. While police were on their way, someone picked up the dog and put it in a car. Ostensibly, the person was assumed to be the dog's owner.
A Broadmoor Road caller reported the sound of animals fighting outside after midnight, Feb. 12. There were no sign of any injured animals when police arrived on scene – only multiple sets of animal tracks in the snow.
Village code
A caller complained about drum noise coming from a house at Boulevard and Potter Road around 12 p.m., Feb. 7. Police informed the homeowner about the complaint. The homeowner said he would attempt to install noise reduction material to block the sound of his son's drum practice. He said he would also make sure the practice sessions occurred at more reasonable hours.
Police stood by while a youth party was breaking up on Ogden Road and kids were beings picked up by parents at 10 p.m., Feb. 8.
Police stood by while approximately a dozen teenagers waited for rides home from a Morris Lane party Feb. 10.
Civil Matter
An employee of a Popham Road skin therapy salon reported a customer's check for $1,295, from Dec. 27, 2016, was returned for insufficient funds on Jan. 6. The salon made several attempts to contact the customer about the returned check and outstanding bill; however, the customer never returned the calls. The employee was advised this was a civil matter and civil court action could be taken.
Two boys under the age of 16 were standing on Palmer Avenue, asking passersby if they were Jewish, and handing out candles and a prayer for a holy day Feb. 10. Patrol advised the boys they needed a permit to do any type of soliciting in the village. The boys apologized and left.
Lost and found
On Feb. 8, a person found a New York State driver's license on Ridgecrest North and brought it to headquarters. Police vouchered it, pending an attempt to contact the owner.
On Feb. 11, a man reported losing his iPhone 6. He last saw his phone the previous day, inside his taxi. He needed a police report for insurance purposes.
A woman found keys on Brewster Road and brought them to headquarters for safekeeping Feb. 12. Patrol called a Subaru dealership in Rye, as identified through a keychain telephone number, in an attempt to locate the owner. The dealership, however, was closed.
Firefighters
Steam from a high-efficiency boiler in a Rural Drive house was mistaken for smoke Feb. 7.
Following up on a natural gas odor, firefighters turned off gas in a Burgess Road house's mechanical room while the resident waited for Con Edison Feb. 7.
A 17-year-old boy sustained a knee injury at Hyatt Field Feb. 9. Firefighters assisted Scarsdale Volunteer Ambulance Corps to move the boy from the field to the ambulance.
Firefighters stood by for Con Edison at the site of a gas odor near a newly installed dryer in a Kingston Road house Feb. 10.
Elevated levels of carbon monoxide were detected in a Drake Road house Feb. 10. Firefighters stood by for Con Edison.
Con Edison investigated a reported gas odors on Highland Way, Oak Lane, and Parkfield, Fenimore, Kent, Fox Meadow, Brewster and Chesterfield roads Feb. 11. No origination or cause of alarm was found.
Con Edison was called about fallen electrical wires on Tompkins, Chesterfield, Hampton, Cooper and Reimer roads Feb. 12.
A large tree limb fell on the roof of a Cohawney Road house Feb. 12. It did not interrupt electrical wires, and it did not penetrate the roof. The resident was advised to call a tree service.
This week, firefighters assisted at three car accidents in the village, one involving damage to a Lorraine Place fire hydrant. They responded to six false carbon monoxide alarms and 14 false fire alarms caused by cooking smoke, device malfunction, dust, electrical outages and burnt food.
This report covering police and fire department activity from Feb. 6-12 was compiled from official information.

This police report is sponsored by Scarsdale Security who does more than just security. Contact them about remote video for your home or business. Call 914-722-2200 or visit their website.
Wind Knocks Out Power to Scarsdale Homes
Details

Category: Today's News
Published on

13 February 2017

Written by

Joanne Wallenstein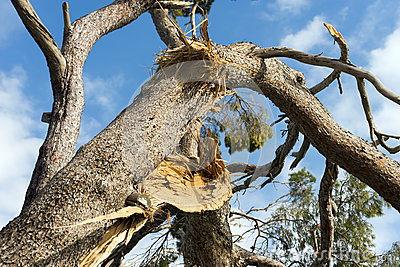 (Updated February 14) As of 8:30 am on February 14, 110 homes in Scarsdale remain without power. Though Con Edison is now promising that the power will go back on for some today, others will not have their lights and heat back on until Wednesday morning.
Con Edison originally reported that 168 homes in Scarsdale are without power as of 7 pm on February 13. Fierce winds caused a tree to fall at the intersection of Brite and Oakstwain Roads, knocking out power to homes on Fenimore, Brewster, Chesterfield, Cohawney, Hampton, Kensington and Tompkins Road in Fox Meadow as well as Oakstwain Road in Grenacres.
Power is also out on Drake Road, Forest Lane, Woods Lane, Eastwoods Lane in Edgewood and Cooper Road, in Heathcote. Con Edison is not guaranteeing that power will be restored until 7 pm tomorrow night (2/14).
To see the complete list of outages, click here and download the list under "Scarsdale."
Is your power out?
Report it below.
Two Scarsdale Men Arrested Early Sunday Morning Plus an Intruder on Franklin Road
Details

Category: Today's News
Published on

31 January 2017

Written by

Traci Dutton Ludwig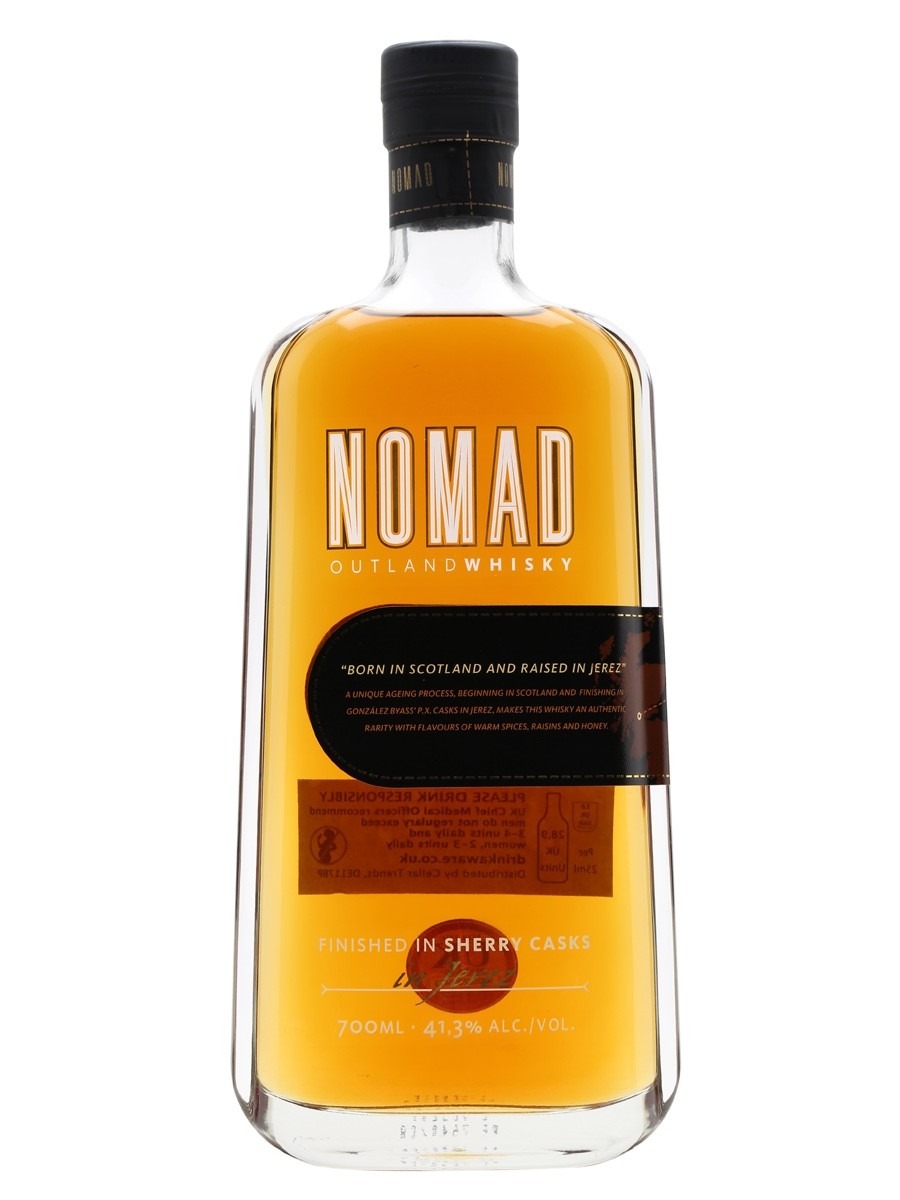 After midnight, Saturday, Jan. 28, police arrested Benjamin M. Reuter, 41, of Drake Road, on the misdemeanor charge of driving while intoxicated (first offense), as well as the infraction charges of refusal to take a breath test, having an open container of alcohol in a motor vehicle on a highway and failing to stop. Police were called to a noise complaint at a tennis club on Wayside Lane. While there, Reuter drove up next to the patrol car and attempted to speak with police. Reuter's glassy, bloodshot eyes, slurred speech and incoherence led police to believe Reuter had been drinking alcohol.
Since the incident occurred on private property, Patrol instructed Reuter to park his 2005 Jeep Wrangler, which he did. According to the arrest report, Reuter "had poor hand eye coordination; his movements were lethargic; and there was a strong odor of an alcoholic beverage on his breath." Police advised Reuter he would not be able to drive home and encouraged him to call a cab or get a ride from a friend. During Reuter's encounter with police, Reuter allegedly became "belligerent." At 1 a.m., approximately 30 minutes after police arrived at the club, Reuter was escorted to another black Jeep, ostensibly to be driven home. According to police, no open containers of alcohol were observed in Reuter's car at this time.
Approximately one hour later, around 2 a.m., patrol noticed Reuter's black Jeep Wrangler in motion. While patrolling a tour of schools, parks, houses of worship, the library and Village Hall, police saw Reuter's Jeep fail to come to a stop while exiting the tennis club parking lot and entering Wayside Lane. Police conducted a traffic stop at Wayside Lane and Paddington Road. At this time, Reuter got out of his car, and started going through his wallet to look for his ID. Police ordered Reuter to get back inside his car, but Reuter did not comply. While going through his wallet, Reuter was allegedly swaying back and forth and dropping numerous cards to the ground. According to the report, "Reuter struggled to locate and pick up the dropped cards, as he was unsteady on his feet and was having difficulty using his hands."
A sergeant and two additional patrol officers arrived to assist. A 50 ml bottle of Nomad whiskey was found in the Jeep's center console during the traffic stop, and it was empty. It was confiscated during investigation. Reuter agreed to perform field sobriety tests, which he failed. He was asked to submit to an alco-sensor pre-screening test. At this time, Reuter refused to perform the test. Police arrested Reuter for driving while intoxicated. Reuter was taken to headquarters for arrest processing. At headquarters, Reuter was advised of the DWI warning. He refused to take a Datamaster test to measure his blood alcohol level. He refused to be fingerprinted or photographed. He refused repeated offers to make a phone call, and he refused to answer any of the suicide screening questions. For this reason, he was placed under constant supervision.
Reuter was arraigned before Judge Joachim Alemany and released on $100 cash bail. He was ordered to appear in Scarsdale Village Justice Court on Feb. 1. Reuter's Jeep was parked and locked on Paddington Road. As part of the bail hearing, the car keys were vouchered and kept at police headquarters.
3 a.m. Stop of Post Road Speeder Leads to Warrant Arrest
While conducting DWI enforcement on Post Road at 2:47 a.m., Jan. 29, police noticed a 2010 Acura MDX travelling south at a high rate of speed. Police conducted a traffic stop and asked for the driver's license and registration. A DMV check of the license yielded an active arrest warrant for "failure to appear" in court, issued by the Village of Scarsdale in December 2016. Further inquiry also showed that the driver's license was currently suspended for "failure to pay a fine" in Suffolk County. The driver – Matthew G. Lestrange, 20, of Scarsdale – was arrested on warrant and charged with speeding in zone (a violation) and third-degree aggravated operation of a motor vehicle (a misdemeanor). Lestrange was placed on constant supervision while at headquarters. Following the processing of his arrest, Lestrange was released on $100 cash bail. He is due to appear in Scarsdale Village Justice Court Feb. 1.
Intruder Enters Occupied Home on Franklin Road

An intruder entered a Franklin Road house during the early morning hours of Jan. 23. According to a nanny employed by the homeowner, intruder was moving through the house with a flashlight. She thought the person was the homeowner's son as he peered into her first floor bedroom with a flashlight and briefly awakened from sleep. She then heard the basement door opening. In the morning, when the homeowner realized things were missing from an office in the house, the nanny realized the person must have been the intruder. Stolen items included a computer, camera and money. These items were removed from their cases and from purses. An iPad was left in the room. Police are following up.
Car break-in

A Mayflower Road woman reported someone entered her parked and unlocked Volvo overnight Jan. 24 to 25. The glove box was open, and papers were scattered about. However, the woman did not believe anything was stolen.
Identity theft

On Jan. 28, a Cooper Road man reported someone used his personal information to open a fraudulent Ameritrade account Jan. 28. He learned about it through paperwork he received on the account. No monetary loss was reported, and the man contacted Ameritrade to close the account.
Check fraud

On Jan. 28, a Crest Lane man reported a Chase check he had written to MasterCard and mailed at the mailbox at Heathcote Road and Palmer Avenue on Jan. 20 or Jan. 22 had not been received by MasterCard. Instead a fraudulent check for $350, bearing the same check number, had been cashed on Jan. 23. The signature on the check was fraudulent. There was no name written in the "Pay to order of" section. The man reported the incident to Chase Bank for follow-up.
Broken window

A Farley Road man reported finding the rear window of his Chevy Volt broken Jan. 23. The man first thought someone might have thrown a rock and damaged his car. However, investigating officers believe the damage was not caused by criminality. Officers found the core of a piece of fruit in the car's back seat and noted the car's location under a tree. Officers surmised that most likely an animal dropped the fruit from a tree limb, causing the car window to break.
Dispute

A taxi driver called police reporting a fare dispute on Brittany Close Jan. 23. Upon arrival, patrol spoke with the driver who stated there had been a misunderstanding. He said he thought his passenger was trying to skip out on a fare, but she was only delayed with an interview that lasted longer than expected. She was in the taxi when police arrived. She agreed to pay her full fare after the driver drove her home.
Goal post

A caller reported seeing a goal post swaying in the wind on the front field at Quaker Ridge School Jan. 23. Police notified the principal's office for the maintenance and grounds crews to check the post's condition.
Flashlight

A person reported seeing a man with a flashlight "looking through windows" at Edgewood School at 10:30 p.m., Jan. 24. Police arrived at the school and saw that the person there was a school district employee. He said he had been checking the exterior of the building with a flashlight, as he has done every night for the past four years.
Missing

On Jan. 26, a manager of a Post Road group home reported one of the home's residents left the home Jan. 24 and had not yet returned. She was described as a 44-year-old white woman. According to a transportation provided, the woman was taken to an appointment at 9 a.m., Jan. 24, and dropped off at the group home at 12:41 p.m. that same day. Patrol checked with acquaintances who might know the whereabouts of the woman, but no one had seen her recently. Police contacted area hospitals and consulted with other police departments, but these facilities did not have any records of seeing her recently either.
Water

A water department employee reported water was flowing from a Lincoln Road garage Jan. 27. Police contacted a real estate agent whose name was on a sign posted in front of the house. The agent said the homeowner would be notified.
Locked out

A caller reported a boy trying to wedge something into a Taunton Road front door in an attempt to get inside the house Jan. 27. Police determined the boy was a resident of the house. He had gotten locked out, and his parents would not be home for another two hours. The boy said he would stay with a friend in the meantime.
Shelter

A girl walking to school reported seeing a person sleeping in the fireplace area of Scout Field Jan. 29. Patrol twice went to the location and eventually encountered the person at 10:45 p.m. The person said he had been sleeping there because his parents allegedly kicked him out of their house. Patrol advised the person he could not stay there, as he was on private property. The person contacted a friend and asked to stay with the friends. He gathered his belongings and left.
Cars and roadways

On Jan. 23, Verizon was notified about a low-hanging wire from poles on Barry Road.
Police called the highway department to clear a fallen tree from the intersection of Greendale Road and Windmill Circle Jan. 23.
Police issued a parking summons to the registered owners of parked cars blocking the passage of a school bus on Sage Terrace Jan. 23.
Police helped untangle a fallen phone wire from a parked car on Mamaroneck Road Jan. 23. The wire was moved to the side of the road, and Verizon was notified.
A caller reported a Christmas tree in the middle of Saxon Woods Road Jan. 23. Patrol moved the discarded tree from the roadway, where it had become a partial obstruction.
The highway department removed a fallen tree from Reynal Crossing Jan. 24.
Scarsdale and New Rochelle police directed traffic around a pothole on Weaver Street, while waiting for the pothole to be coned off, Jan. 24.
Patrol stood by while a driver changed a flat tire at Sheldrake and Mamaroneck roads Jan. 24.
Police asked the driver of a construction vehicle to move it from Fenimore Road onto Oakstwain Road Jan. 25.
The highway department dispatched a hot patch team to address a large pothole on Post Road Jan. 25.
A tree branch fell on a car parked in the Wilgrin parking lot, on Palmer Avenue, Jan. 26. It broke the windshield. The driver requested a tow to bring the car to her house in the Bronx.
Police moved a fallen phone wire off the sidewalk at Weaver Street and Haverford Avenue Jan. 26. Verizon was notified.
Patrol helped a driver with a flat tire move her car into a Fenimore Road driveway while the driver was waiting for a tow Jan. 27. Police first consulted with the homeowner of the Fenimore Road house to ask permission for the car to be parked there while waiting for roadside assistance because there was heavy traffic on Fenimore Road and the disabled car was making it worse. The homeowner was gracious and accommodating.
Police placed flares around a disabled car on Weaver Street while the driver waited for roadside assistance Jan. 27.
Patrol placed traffic cones on Olmsted Road to facilitate congested traffic during an estate sale on Brite Avenue Jan. 28.
A car was illegally parked on Wayside Lane Jan. 28. Patrol contacted the owner, and the owner moved the car.
Police called roadside assistance for a man who accidentally locked his keys in his car on Mamaroneck Road Jan. 28.
An unoccupied, parked car was left running in Wilgrin parking lot Jan. 29. Police contacted the driver who said she must have accidentally left the car running. She returned to the car and turned it off.
A moving truck was blocking traffic on Mamaroneck and Sheldrake Roads Jan. 29. Patrol advised the movers they needed to use a flagman to assist with traffic flow. One of the movers was assigned to that task.
Four car accidents were reported in the village this week.
Dogs

A man called 911 at 9:45 p.m., Jan. 23, because he felt unsure about getting out of his car in his mother's Meadow Road driveway due to a neighbor's two dogs standing there. The dog's owner brought the dogs inside the house before police arrived. The owner said he would be more careful with the dogs in the future.
Dogs were reported to be on playground equipment on Hyatt Field, on Boulevard, at 8:48 a.m., Jan. 29. On scene, police spoke with three men who had brought their dogs to the park. Patrol advised them dogs were not allowed on the park – either on or off leash, as per signs bordering the park. The men and their dogs left.
Village code

An advertising sign for a sports camp was posted at Rodney and Nelson roads in violation of village code Jan. 27. Patrol removed the sign and mailed a summons to the company that posted it.
A Stonehouse Road caller reported kids making noise on Wayside Lane after midnight Jan. 28. Patrol responded and found an ongoing event at Fox Meadow Tennis Club. Patrol spoke with the Club's president regarding the noise complaint. The president and other guests complied with lowering the noise level.
Patrol advised a Nelson Road landscaper of village code regarding use of power tools on weekends Jan. 28. The landscaper was issued a verbal warning.
Lost and found

On Jan. 23, a person reported losing a license plate somewhere in the village Jan. 12.
A passerby found a wallet on East Parkway and brought it to police Jan. 23. Police used identifying information inside the wallet to track down the owner, who was a 7-Eleven employee. The owner confirmed nothing was missing from the wallet.
An iPhone was found outside the train station on Depot Place Jan. 27. It had a name taped to the back of case. The owner used a "Find My iPhone" app to track down her phone to headquarters. She came to headquarters and claimed her phone.
Firefighters

Fallen wires on Mamaroneck Road were reported Jan. 23. They were determined to be phone wires.
Firefighters helped removed a fallen tree from Secor Road by using chain saws to cut up the tree Jan. 23.
Firefighters stood by for Con Edison at the site of a Barry Road gas leak Jan. 25.
A smoke odor on Sycamore Road was traced to a roadwork crew using hot pot to patch the road Jan. 26.
Firefighters helped a Secor Road resident change a smoke detector battery Jan. 27.
This week, firefighters assisted at one car accident in the village. They responded to eight false alarms caused by device malfunction, shower steam, cooking smoke and pipe soldering.
This report covering police and fire department activity from Jan. 23-29 was compiled from official information.

This police report is sponsored by Scarsdale Security who does more than just security. Contact them about remote video for your home or business. Call 914-722-2200 or visit their website.
Police Arrest Bronx Woman Wanted for Prostitution
Details

Category: Today's News
Published on

07 February 2017

Written by

Traci Dutton Ludwig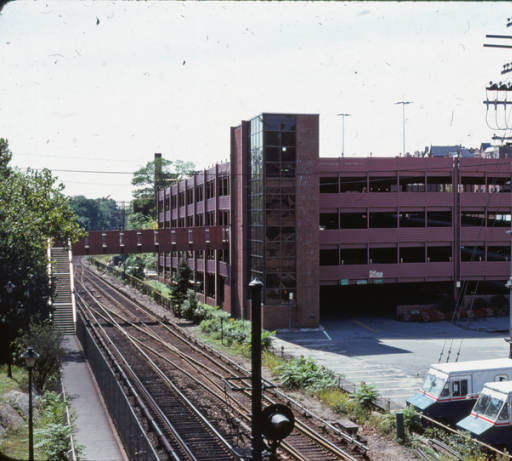 While checking a report of suspicious activity in the area of Madison and Edgewood Roads at 3:45 a.m., February 2, police encountered Stephanie T. Womble, 48, of the Bronx. Upon conducting a DMV inquiry, police discovered there as an active arrest warrant for Womble, issued out of the Village of Elmsford, for prostitution. Womble was subsequently taken into custody and arrested. She was detained at headquarters and picked up by Elmsford police.
Arrest
On Feb. 3, police arrested Rashon M. Perkins, 32, of the Bronx, on charges of second-degree possession of a forged instrument, third-degree aggravated unlicensed operation of a motor vehicle and unauthorized use of a vehicle without owner consent. Patrol encountered Perkins sitting in a parked car on Woodland Place at 4:35 a.m., Feb. 3, in violation of overnight parking restrictions. Perkins told police he had gotten lost on his way home to the Bronx from Empire City Casino. When police asked Perkins for identification, he said he did not have any documents on him. When asked for registration, Perkins produced a rental agreement from the glove box. The rental agreement was in the name of Perkins's sister-in-law. A further check showed she had rented the car on Jan. 5, with a return date of Jan. 9. However, in a phone conversation with police, she said she had extended the rental. She said Perkins had her permission to use the car; however, the rental agreement only authorized the use for he car for the sister-in-law and her husband. During this time, Perkins had been using a different moniker with police. He alleged his name was "Rashon Thomas." After police were unable to match that name with a valid driver's license, Perkins finally admitted his real name to police. A DMV check of Perkins's license revealed it was suspended on two different dates, for failure to pay a fine and failure to answer a summons. Perkins was then arrested, and the car was towed to the police impound lot.
Identity theft
On Jan. 30, an Ogden Road man reported someone attempted to open two fraudulent credit card accounts in his name. A letter from Discover Card stated an application was filed on Jan. 25, but the application was denied. A letter from Barclays stated an application with them was filed on Jan. 28. The Barclays application was approved, but the man canceled the card before it had been activated. The man was advised to report the incident to the three credit reporting bureaus.
Scam
A Taunton Road man said he entered personal information into a fraudulent email link that he believed had been sent to him from Chase Bank Jan. 31. After realizing the link was not really from Chase, the man changed all of his passwords and closed his accounts.
Letters
The director of a local synagogue reported the rabbi received two emails of a suspicious nature Feb. 1. The director believed the emails were in response to a recent interview in which the rabbi commented on allowing Syrian refugees into the country. Detectives asked the communication director to track down an IP address from which the emails were sent, in an effort to identify the sender.
Wrong house
A Mayflower Road resident reported a young white male came into her house while her nanny was home, removed his boots and said he needed to do work in a back room of the house January 30. The nanny left the man alone for approximately one minute to call the homeowner and verify the man's story. When she returned, the man was gone. Nothing appeared to be disturbed or stolen. While patrol was investigating the report, the man returned to the house. He identified himself as a home theater contractor. He said he was contracted to do work at a neighbor's house and accidentally went to the wrong address at first. He apologized, and police verified his story.
A Crane Road resident reported an unfamiliar person was standing on his driveway and had rung the doorbell several times January 31. Police determined the person was a pizza deliveryman from a White Plains pizzeria. He did not realize he was at the wrong address. Police directed the man to the correct address.
Ouch
Police and firefighters were called to a Boulevard house on the report of a dog in distress, stuck in a crate, January 30. A babysitter was home with a child when the boxer got its nose and lower jaw stuck in the crate's door. The dog was unable to free itself; so firefighters and police used wire cutters and removed the cage door in a way that released the dog's snout. The dog appeared to be okay. The homeowner was en route back to the house.
Key
A man got his key stuck in a Wayside Lane lock January 31. Despite a language barrier, police helped the man get his key out the lock. The man said everything was okay.
Help
At the request of Eastchester police, patrol notified a village resident of a serious injury sustained by the resident's girlfriend January 31. As a courtesy, police drove the boyfriend to Westchester Medical Center.
Police checked the welfare of a Coralyn Road woman and confirmed she was okay February 3.
Broken window
Police noticed a broken and slightly ajar window at a vacant building on Heathcote Road February 1.
Welfare check
A woman was sleeping in her car inside Freightway Garage at 2:23 a.m., February 1. The woman said she had arrived from the train and fell asleep in her car because she was tired and not feeling well. The woman declined medical assistance. Patrol assisted her in calling a cab to be driven home.
A Catherine Road woman called 911 to say she had no power in her house, but all was good, at 8:52 a.m., February 1.
Police checked the welfare of a Cushman Road daughter February 1. She told police she had been sleeping and did not hear the phone ring.
Parking permit fraud
A parking enforcement officer identified a parked car with a voided parking permit in Freightway Parking Garage February 2. The officer determined that the permit was displayed in two cars belonging to the permit holder. Since the permit holder was only issued one permit, the second permit was not valid. The officer followed up with the clerk's office in Village Hall. An employee from the clerk's office stated the permit holder came into Village Hall on February 1, claimed she had lost her permit and requested a replacement. A replacement permit was thus issued, and the original permit was voided. However, the parking enforcement officer noticed the original permit, which the holder claimed had been lost on February 1, was displayed on one of the permit holder's cars on February 2. The permit holder was issued a summons, returnable to Village Hall on February 15.
Cars and roadways
Police issued summonses to the registered owners of cars parked in the lot of the Girl Scout House, in violation of a parking restriction sign, January 30.
An Archer Lane woman told police she felt she was being followed by a dark colored Jeep while she was driving home January 30. The woman said the Jeep had been tailgating her on Mamaroneck and Stratton roads. She said she pulled over before she got home to avoid being followed home, and the driver of the Jeep allegedly sped past her. Patrol canvassed the area but did not locate the Jeep.
Police issued summonses to the registered owners of parked cars facing the wrong direction February 2.
An open sewer grate was presenting a hazard on Dolma Road February 4. Police informed the Department of Public Works.
This week, four car accidents were reported in the village.
Lost and found
A person found a set of keys in the Christie Place parking garage and gave them to a Starbucks employee February 1. The employee notified police, and the leys were vouchered at headquarters. They were described as a ring holding 11 keys, with a tag and another object attached.
A lost Clarence Road dog was reunited with its owner February 1.
Village code
At 7:45 a.m., January 30, police advised construction workers on Weaver Street of village code regulations regarding work before 8 a.m. on weekdays. The same thing happened with workers on Rural Drive at 7:37 a.m., February 1.
Handbills were found on parked cars on Depot Place February 2. Police issued a summons to the company that placed the handbills.
Police advised a Willow Lane job foreman that workers could not idle in their trucks while waiting for the job to start Febraury 3.

Firefighters
A reported gas odor at a Heathcote Road house was unfounded February 1.
A reported outdoor gas odor at Church Lane and Crane Road was unfounded February 2.
A car's engine caught fire on the Bronx River Parkway near Fenimore Road February 3. The driver pulled over and called for help. Firefighters extinguished the fire, which had started to spread to the passenger compartment. After the fire was out, firefighters overhauled the car.
Firefighters helped a Meadow Road woman get back in her house after she accidentally got locked outside February 5.
This week, firefighters assisted at three car accidents in the village. They responded to three false carbon monoxide alarms and nine false fire alarms caused by device malfunction, shower steam, dust, cooking smoke and a dislodged detector.
This report covering police and fire department activity from Jan. 30 to February 5 was compiled from official information.
Police Report: Suspects Caught With 27 Fraudulent ATM Cards, Runaway Car Injures Owner
Details

Category: Today's News
Published on

25 January 2017

Written by

Tracy Dutton Ludwig
More details have emerged in the Jan. 18 arrests of two suspects caught using multiple fraudulent debit cards to withdraw more than $29,000 from Webster Bank ATM machines. Police received a report of suspicious ATM activity at Webster Bank's Popham Road branch at approximately 2:19 p.m. According to the bank manager, two Asian men in their mid-20s to 30s entered the bank on Saturday, Jan. 14, and "acted suspicious" while withdrawing money from the ATM machines. On Tuesday, Jan. 17, employees noticed their ATM machines were low on funds, and the ATM machines at Webster Bank's East Parkway branch were also low on funds. This put the banks on alert for possible fraudulent ATM activity. On Jan. 18, the Popham Road branch serviced its ATM machines and discovered $3,000 had been withdrawn overnight. This was unusual because, according to the manager, only an average of between $20 and $1,300 is withdrawn from the bank on a daily basis. At 1:30 p.m., the same men who suspiciously withdrew cash from the ATM on Jan. 14 entered the Popham Road bank again. They were seen standing at the ATM machines "for a long time," withdrawing cash multiple times. This is what prompted a call to police. An officer on downtown foot patrol arrived in less than two minutes and located the suspects. The suspects had left the bank, but one returned while police were there, and the other was standing outside across the street from the bank. At first, the suspect who was detained in the bank told police "no English" and did not respond to questions. A fraudulent ATM card was observed hanging out of the suspect's pocket, and police confiscated it. As officers interviewed the two suspects during the on-scene investigation, they discovered numerous additional fraudulent ATM cards in the suspects' pockets. According to police, "Both suspects were in possession of 27 fraudulent bank ATM cards, none of which had cardholders' names, and most of which did not have any account number or bank information on them. The ATM cards all had 4-digit PIN numbers written on the back of them. Fraudulent transactions at the bank where the suspects were arrested exceeded $29,000."

Suspect Yan Lin Liu, 33, of Flushing, NY was arrested on 27 counts of second-degree criminal possession of a forged instrument, a class-D felony. Suspect Huirong Liu, 24, of Flushing, NY was also arrested on 27 counts of second-degree criminal possession of a forged instrument. Both suspects were arraigned in Scarsdale Village Justice Court and remanded to the Westchester County Jail on $60,000 bail each. Both defendants are Chinese citizens in the United States on a visa. Police are continuing their investigation of the incident, identifying both the financial institutions and account holder information encoded on the cards. The US Secret Service, operating out of its White Plains office, assisted the Scarsdale Police Department and police are also working with the Westchester County District Attorney's Office Financial Crimes Division on the ongoing investigation.
Death
Irene Frankel, 94, of Brewster Road, died at home of natural causes Jan. 16.
Woman struck by own car
On Jan. 22, a 41-year-old Brittany Close woman was struck by her own car after she failed to put the car into park after pulling into her driveway. When police arrived at the accident scene, they saw the woman sitting in her 2017 Infiniti, bleeding from her left leg. She said she had just pulled into her driveway and thought she had put her car into park. As she was grabbing things from the back seat while outside the car, the vehicle began rolling backwards. The woman's six-year-old daughter was still inside the car, so the woman ran after the car and tried to get back inside to stop it. As the front tire and driver's side front door struck the curb, the car turned and rolled back onto the resident's front lawn. She told police she was not sure if the front driver's side wheel ran over her leg or if the tire pinned her leg up against curbing – thus causing injury. As the car drove over the lawn, the woman continued to run after it. She was eventually able to get back into the car and put it in park. Scarsdale Volunteer Ambulance Corps took the woman to White Plains Hospital Center for treatment. SVAC evaluated the daughter, and no injuries were reported. The resident's husband was on scene to attend to their daughter.
Car break-ins
On Jan. 21, a Continental Road man reported two unlocked cars in his driveway – a Jeep and an Infiniti – had been entered and rummaged through overnight. Sunglasses were stolen from the Jeep, and a set of golf clubs in the trunk had been moved. It did not appear as if anything had been taken from the Infiniti.
Identity theft
On Jan. 21, a Cayuga Road woman reported receiving two phone calls about fraudulent credit applications with Bank of America and Fifth Third Bank. The calls were received on Jan. 16 and 17. On Jan. 19, the woman learned someone had submitted a fraudulent request to have her mail forwarded to an address in Orlando, Florida. Thus, any packages sent to the woman's Scarsdale address would have gone to Orlando, if the woman had not realized the issue. The woman notified the post office, and the US Postmaster opened an incident for the unauthorized change of address.
Assault
On Jan. 21, as patrol was entering Freightway Garage for a routine check at 10 p.m., a 22-year-old Crest Lane man and a 20-year-old Crest Lane woman stopped their car while they were exiting the garage to report that they had just been assaulted by acquaintances. The man and woman said the attackers were possibly still on the upper level of the garage. Patrol immediately informed dispatch and requested Scarsdale Volunteer Ambulance Corps because the woman was bleeding from the nose and had pain in her head and face. Police canvassed the area for the suspects, but no one was found. The man and woman said they had arrived at the garage to meet up with some friends and hang out. While they were outside their car talking to friends, a female acquaintance approached the woman and said that the two needed to talk. As they walked around the car to talk, the acquaintance said, "I hear you are talking s**t about me from plenty of people. The woman told the acquaintance she was not talking about her. The acquaintance then punched the woman in the nose with a closed fist. She grabbed her hair and starting punching the woman in the face and back of the head. The punches caused bruising and swelling of the cheeks and nose. The man said he attempted to separate the two women, but the acquaintance's boyfriend stepped in and started punching him in the face and chest. The man told police he was not injured in any way. The woman was taken to White Plains Hospital Center for evaluation. The man said he would provide information about the suspects for follow-up. Police questioned the drivers and occupants of three cars that left Freightway Garage during the time police were on scene. No one in any of those cars said they saw the incident.
Dispute
A worker called police because he was having a dispute with a Madison Road man Jan. 19. The worker said the man had written him a check for previously done work but was threatening to cancel the check if the worker did not come back the next day to do more work. The worker said he would only be able to do the additional work the following week. The man confirmed the worker's statements and was adamant in his communication about the worker returning the following day to do additional work. At this point, the worker said he would not come back at all because he was unhappy with the way he was being treated. Police advised the man he should not cancel the check because it was for already completed work, done to the man's satisfaction. Police advised the worker to pursue the matter in small claims court if the man cancelled the check.
Appointment
A caretaker of a Richbell Road house called police, stating she did not know why people and cars were in the driveway at 9:30 p.m., Jan. 19. She said the house was for sale and there had been an appointment to show the house at 7 p.m. The realtor, who was identified as one of the people outside the house, said he did show his clients the house at 7 p.m. His clients left their car in the driveway while they looked at other properties, and they had returned to pick up their car. Everything was deemed to be in good order.
Panic
Police set up a perimeter around a Ridgecrest East house after a resident called 911, reporting a possible intruder at 11:40 p.m., Jan. 19. Police made contact with the resident via a second floor window. The resident said she no longer thought anyone was in the house, except for her and her daughter. She also said her daughter was now in a panic. Police checked the house and its surroundings. They found no signs of attempted forced entry, no footprints and nothing out of the ordinary.
Ride home
On Jan. 20, an elderly man walked into headquarters. He was disoriented and said he did not know how to get back home. Patrol gave him a courtesy ride home and spoke with his wife, who was there. She said he was suffering from dementia. She did not request any further assistance.
Missing mother-in-law
A passerby saw an elderly woman walking on Huntington Avenue without a shoe around 9:45 a.m., Jan. 21. Due to a French and English language gap, the passerby was not able to assist the woman; so the passerby called police. Police drove the elderly woman to headquarters to further assist her. While the woman was at headquarters, a Sage Terrace woman called to report her mother-in-law was missing. The mother-in-law was described as a French-speaking Alzheimer's patient, whose physical description matched that of the woman at headquarters. The Sage Terrace woman and her mother-in-law were reunited, and no further assistance was needed.
Tampering
On Jan. 20, a Brewster Road man asked police to document three peculiar incidents that occurred over the past three weeks. First, the man noticed the mesh screen over his dryer vent became detached. Next, he noticed the padlock on his storage area became unlocked. It showed no signs of force, and the lock appeared intact. Third, he noticed a kitchen window slightly ajar, even thought he had been home all day and the window had allegedly been locked. Patrol checked the window for signs of criminality or pry marks; however, nothing unusual was detected. The man said he would install alarm sensors on the window.
Cars and roadways
On Jan. 16, a Walworth Avenue man reported a black van with tinted windows and a skull decal "lingering suspiciously" in front of his house around 8 a.m. The van belonged to workers employed to do construction work across the street.
Police conducted a traffic stop of a car that had been blocking the intersection of Tompkins and Fenimore roads Jan. 17. A department of motor vehicles check of the car's license plate revealed a suspended registration. A further check of the driver's license and insurance card indicated that they were also suspended - due to an insurance lapse. The driver, a 49-year-old Hartsdale woman, was unaware of the insurance lapse. Police removed the car's license plates and had the car towed to the driver's residence. The driver was issued appropriate summonses.
Three summonses were issued to the owners of illegally parked cars on Freightway Road Jan. 17.
A Mercedes Benz stalled on Brite Avenue and Fenimore Road after midnight Jan. 19. After waiting for a tow from AAA, the driver asked police to call a tow for him. Duty tow was dispatched and took the car to a location in White Plains, at the driver's request.
Parked cars were causing a hazardous condition on Whig Road Jan. 19. Police successfully got all the drivers to move their cars.
Police issued a summons to an illegally parked car on Ogden Road Jan. 19.
A disabled Ford Explorer was towed from Greenacres Avenue to a dealership in Pleasantville, at the driver's request Jan. 19.
Police directed traffic around a disabled car on Weaver Street while the driver waited for a tow Jan. 20.
Police issued a summons to the owner of a parked car partially obstructing a Secor Road driveway Jan. 22.
Seven car accidents were reported in the village this week.
Animals
A Collie with a pink collar was following a caller around the neighborhood of Bradford and Broadmoor roads Jan. 20. The dog was reunited with its owner before police arrived.
A Hamilton Road woman asked for help removing a wild animal from her house at 10 p.m., Jan. 20. She said she saw what appeared to be a rat or squirrel jump across her master bedroom dresser. Police did not observe any animals on scene. They provided the woman with contact information for local trappers. The woman said she would stay in a hotel overnight and contact pest control in the morning.
Police issued a verbal warning to a man who brought his allegedly "unleashed" dog into a park on Boulevard, while kids were playing in the park, Jan. 22. Police explained it was against village code to have unleashed dogs in the park.
Village code
Police advised a solar panel salesman he needed a permit before he could solicit door to door in the village Jan. 18. The man, who had been going door to door on Madison Road, said he was not aware of village code and promised to obtain any necessary permits.
Lost and found
Car keys, miscellaneous keys and a lanyard key ring were found on a rock in Drake Road Park Jan. 16. Police vouchered them at headquarters for safekeeping.
On Jan. 17, a Paddington Road resident reported that his license plates were destroyed after his 2008 Town & Country suburban was sold in an online auction Dec. 12. The resident said he forgot to remove the plate before the vehicle was picked up. The resident needed a report about the lost/destroyed plates.
Police found two street signs on the side of Kensington and Chesterfield roads Jan. 20. The signs were for the intersections of Chesterfield and Shawnee roads and Post Road and Rugby Lane. Police drove to these intersections and found street signs currently intact. Thus, police concluded the recently found street signs were from a past incident and had been replaced in the meantime. The signs were recovered and taken to the highway department.
On Jan. 18, an Oak Lane woman reported losing her Apple watch at a Scarsdale nail salon. On Jan. 20, the woman said her watch had been found.
A customer left her purse in a Palmer Avenue nail salon Jan. 20. Employees gave the purse to police. Police called the owner, who gratefully retrieved her purse.
Firefighters
A Madison Road resident accidentally got locked out of the resident's house Jan. 17. Firefighters helped the resident get back in the house.
A Cohawney Road babysitter and dog accidentally got locked out of their house Jan. 17. Firefighters helped them get back in the house.
A new car running in a Heathcote Road garage caused a burning odor inside the garage Jan. 19. Firefighters did not find any cause for alarm and surmised the burning odor was the scent of a new car being broken in. The car was moved outside the garage; windows were opened for ventilation; and the odor dissipated.
The water department was called about a water leak near a fire hydrant on Old Lyme Road Jan. 19.
This week, firefighters assisted at two car accidents in the village. They responded to sixteen false fire alarms, caused by device malfunction, cooking smoke, shower steam, a detector falling from the ceiling and low battery.
This report covering police and fire department activity from Jan. 17-22 was compiled from official information.



This police report is sponsored by Scarsdale Security who does more than just security. Contact them about remote video for your home or business. Call 914-722-2200 or visit their website.