Village Considers Hiring Consultants to Conduct an Organizational Evaluation of the Assessor's Office
Published: Wednesday, 01 March 2017 17:44
Joanne Wallenstein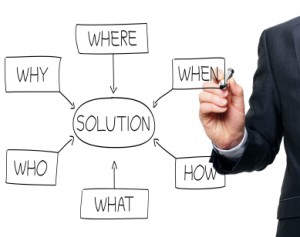 In an effort to restore public trust in the Scarsdale Village Assessor's Office after the controversial 2016 revaluation, Village Managers are proposing to retain a professional consulting company to do an organization assessment of the office. The consultants would study the current workings of the office, analyze processes, research best practices in other municipalities and make recommendations to improve their effectiveness and efficiency.
Looking toward the next revaluation the consultants would investigate technologies and methodologies to give the Village a roadmap toward selecting a vendor to conduct future revaluations. Village Manager Steve Pappalardo maintained that bringing in an outside firm to conduct the evaluation would help build community confidence in the results.
Pappalardo said that the Village had contacted four potential firms, met with three and received proposals from two. After evaluating both proposals Pappalardo recommended that the Village retain Management Partners from Cincinnati, Ohio at a cost of $34,990 for 179 hours of work. Management Partners also brought in a subcontractor, John Burin, who has expertise in assessments to assist with the job.
On Tuesday night 2-28 the Trustees invited Kevin Knutson from Management Partners and John Burin to make a presentation and answer questions. Knutson said he was a former Village Manager of Coral Gables Florida who now works at Management Partners, an 80-person firm with over 700 clients in 41 states.
He introduced John Burin who is a former city manager in Elmira, an assessor and the former owner of an appraisal company. He said his role would be to "eliminate the controversy over the revaluation," and to "Come up with recommendations on how we can do things more efficiently and transparently." The consultants would interview communities that have been successful with keeping assessments up to date and determine what software and methodologies they use to maintain valuations at market rate.
Both the Trustees and residents in attendance questioned the consultants intensively. Trustee Marc Samwick wanted to know if the outcome of the project would be specific recommendations on whether the Village should conduct another revaluation or set up a continuous process to update valuations. Deb Pekarek wanted to know if the consultants would investigate potential revaluation vendors and provide costs. Matt Callaghan asked if the consultants would provide a timeline of deliverables.
Burin came under particular scrutiny because some said that Elmira real estate was in no way similar to that of Scarsdale. He said, "We didn't have the values you have in Scarsdale in Elmira, but we did have big shifts in commercial vs. residential values. It was very controversial. Assessment offices in New York are all governed by the New York State Office of Real Property and everyone is dealing with the same thing."
Audience members questioned Burin about his experience and found that he conducted revaluations in the 1990's and was not familiar with the software that is now used but Burin said that Management Partners would provide technological expertise.
Others asked if the consultants would meet with the public to get their views on the issues.
Though the consultant's task was to analyze the organization and the processes, Robert Berg questioned the assignment saying, "We all know what the problems are." Trustee Bill Stern responded and said, "I take exception to Bob's statement that everyone knows what the problem is – everyone does not agree – there are issues that need to be dissected. Anyone who comes in with bias is not doing a service."
Berg asked, "How can we be confident if you're not familiar with the models?"
Michael Levine said, "You both mentioned efficiency. It's not an issue of efficiency and not an issue of building permits or exemptions. If you think those are the issues you're not up to speed. The issues are supervision. Problems in the department were not elevated to the Village Managers and the Board. There are issues with public trust and acceptance. How did we get to this credibility issue? That's why I think you are here."
Steve Pappalardo assured Levine that "The firm is fully aware of what happened. They are going to do an overall management study of that office. They are not going to come out with a recommendation on building the proper model. But we are going to come out with a plan to hire a new firm to do a revaluation."
The Trustees said they would mull over the meeting and come up with a recommendation after subsequent discussion.
BLOG COMMENTS POWERED BY DISQUS