Fireworks Spectacular on Thursday June 29th, Carnival on July 4th at the Pool
Published: Monday, 19 June 2017 18:36
Joanne Wallenstein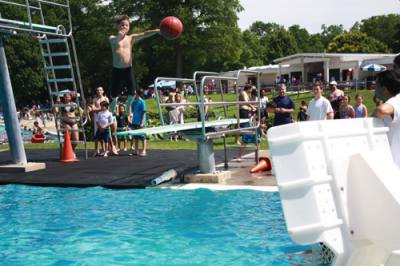 The Scarsdale Parks and Recreation Department have announced the annual fireworks spectacular and the July 4th carnival at the Scarsdale Pool Complex.

Fireworks Spectacular (Thursday, June 29th)

Scarsdale's Annual Fireworks Spectacular, open to the public, will be presented at the Scarsdale Pool on Thursday, June 29th, at 9:15 PM. Returning to the spectacular will be a performance by the Westchester Band at 7:30PM. Please note that a $2.00 fee will be charged to all non-pool members entering the pool starting at 5PM in conjunction with the scheduled fireworks. Beginning at 8PM ALL individuals entering the Pool Complex will be charged $2.00. Picnicking is allowed on the grounds, but alcoholic beverages and smoking are not permitted. Pool members wishing to avoid paying the $2 fee are advised to enter the pool facility before 8PM.

July 4th Carnival (Tuesday, July 4th)

Throughout the day on Tuesday, July 4th, there will be a variety of carnival attractions and aquatic games at the Scarsdale Municipal Pool between the hours of 11:00 AM and 4:00 PM. A DJ will be on hand playing music! Picnicking will be allowed in the pool complex during the day as well, but alcoholic beverages and glass containers are forbidden.

BLOG COMMENTS POWERED BY DISQUS