Democratic Primary, Tuesday September 12th
Published: Monday, 11 September 2017 19:09
Joanne Wallenstein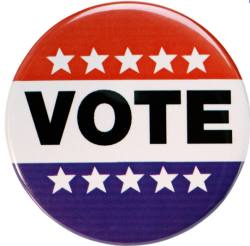 The 2017 Primary Election Information wil be held on Tuesday September 12, 2017 between 6:00 a.m. to 9:00 p.m. Democratic candidates George S. Latimer and Kenneth W. Jenkins are vying to receive the Democratic party nomination to challenge Republican Rob Astorino for Westchester County Executive in the November election. Only registered democrats are eligible to vote.
Polling locations in Scarsdale are as follows:
Election Districts Location
1, 2, 19 Greenacres School
3, 4 Fox Meadow School
5, 11, 12 Scarsdale Library
6, 7 Village Hall
8, 9, 10 Edgewood School
13, 14, 18 Heathcote School
15, 16 Quaker Ridge School
17 Crossway Firehouse
In addition to the Democrats, the Reform Party is having an "Open Primary" which allows all Non-Affiliated voters to vote in their Primary. This means that there will be Non-Affiliated voters' names in those poll books. They are only allowed to vote in the Reform Party, this does not apply to any of the other parties.
BLOG COMMENTS POWERED BY DISQUS