Concours d'Elegance Returns to Scarsdale Village on October 1st
Published: Friday, 22 September 2017 10:42
Joanne Wallenstein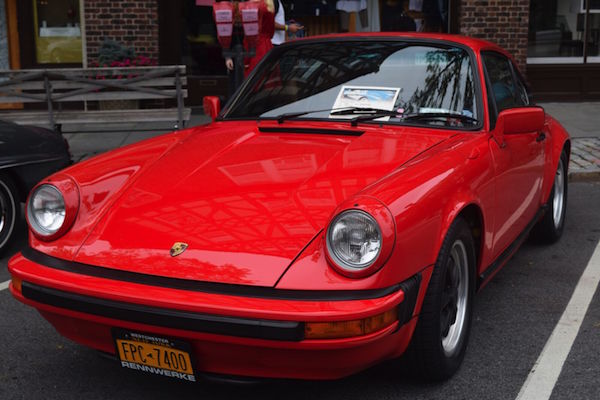 If it's the beginning of Fall, it must mean it's time for the annual Scarsdale Concours d'Elegance! Back for the 14th year, the vintage and exotic car show brings together collectors, car enthusiasts and just about everyone else for a fantastic day in the commercial center of the Village of Scarsdale. It takes place on Sunday, October 1, from 10:30 to 4:00 pm, and it's all for the benefit of three local charities; this year, the beneficiaries are The Scarsdale and Edgemont Family Counseling Service, The Warrior and Family Assistance Fund, and the Paulie Strong Foundation. The show has raised over $400,000 to date.
The show, which was started in 2003 by two Scarsdale High School students and continues to be run by Scarsdale and Edgemont students, their fathers, and several other local enthusiasts, is expected to feature a spectacular display of vintage and classic Aston Martins, Ferraris, Porsches, Mercedes-Benzes, Packards, Cadillacs, Corvettes and many other exceptional cars. There will also be great food and live music. It's one of the most exciting and anticipated events in Scarsdale every year.
Date: Sunday, October 1, from 10:30 am to 4:00 pm. Suggested admission to benefit our charities is $10 for adults, free for kids under 12.
BLOG COMMENTS POWERED BY DISQUS