Communications Committee Picks Up Where It Left Off
Published: Tuesday, 09 January 2018 12:33
Laura Halligan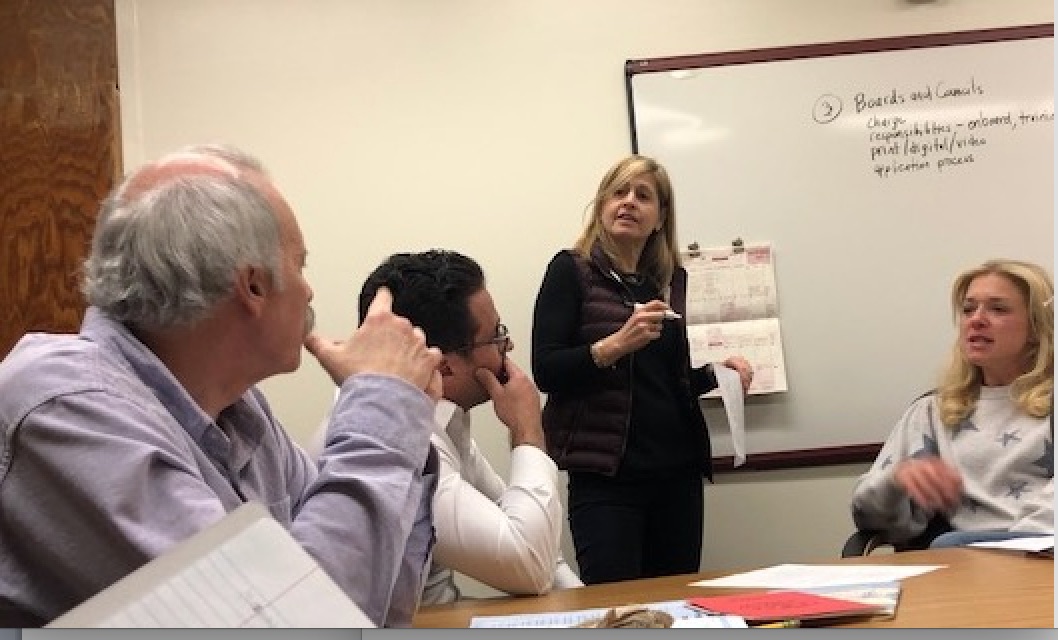 The Scarsdale Ad Hoc Communications Committee reconvened last week to continue its efforts to improve communications between Scarsdale Village government and residents.
After completing its first year of work in November, the group presented the Scarsdale Board of Trustees and village staff with a detailed communications plan and recommendations. The plan outlined activities to enhance the relationship between Scarsdale administration and the public, increase residents' awareness of government policies and procedures, and promote greater public participation in village affairs.
As a result, the board decided to extend the committee's work into a second year, during which it will continue to advise village staff on communications issues and provide assistance in completing suggested initiatives. Specifically, the group has been charged with maintaining and increasing resident subscriptions to "Notify Me;" updating new resident information; developing promotion materials for Scarsdale resident boards and councils; updating and standardizing village forms, applications, handouts and other documents; reviewing and drafting department overviews and FAQs; and, monitoring the village website, scarsdale.com, to suggest improvements in user experience and functionality.
Village Trustee and Committee Chair Jane Veron stated, "The committee has demonstrated a deep grasp of our community's evolving communications needs and has become the 'go to' source for resident input. One of its most popular accomplishments is the newly launched, twice-monthly eblast, Scarsdale Official, which has received rave reviews for its succinct and user friendly summaries of pertinent village issues. " She continued, "Our committee remains energized to deliver on many more of its recommendations in the coming year,"
The committee includes resident volunteers with varied communications, technology, marketing, legal and administrative expertise. It includes Justin Arest, Lee Fischman, Dara Gruenberg, Laura Halligan, ML Perlman, Barry Meiselman, Scott Rompala, Andrew Sereysky and Carol Silverman. Scarsdale Trustee Jane Veron continues to serve as chair; Trustee Deborah Pekarek remains as the BOT liaison; and, Deputy Village Manager Robert Cole also will continue to represent Scarsdale Village administration in collaborating with the group in its work between now and the end of its term in late November 2018.
Stay Informed With "Notify Me"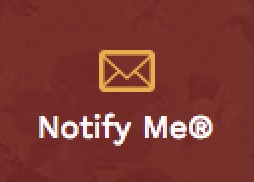 Do you wonder how to get basic village information quickly and easily? Tired of asking your neighbors, "Where did you find that?" Always forgetting when to renew your annual parking pass? To help you stay on top of local news and policies that affect you, the Ad Hoc Communications Committee invites you to sign up for "Notify Me," Scarsdale's online alert notification system. It is easily accessible via scarsdale.com, and particularly useful in learning about rapidly changing issues, such as recent discussions about prepayment of property taxes. Residents may choose what information they wish to receive, such as recreation notices; press releases; meeting notifications; and the village's new, bi-weekly online newsletter, Scarsdale Official.
Laura Halligan, a member of the Scarsdale Ad Hoc Communications Committee and contributor to Scarsdale10583.com, is a local writer, editor and marketing consultant. She is principal of Pinch Hit Prose and provides communications services to entrepreneurs, small businesses and nonprofits.