Economies Proposed to Reduce Cost of Library Renovation
Details

Category: Village Voices
Published on

20 July 2016

Written by

Joanne Wallenstein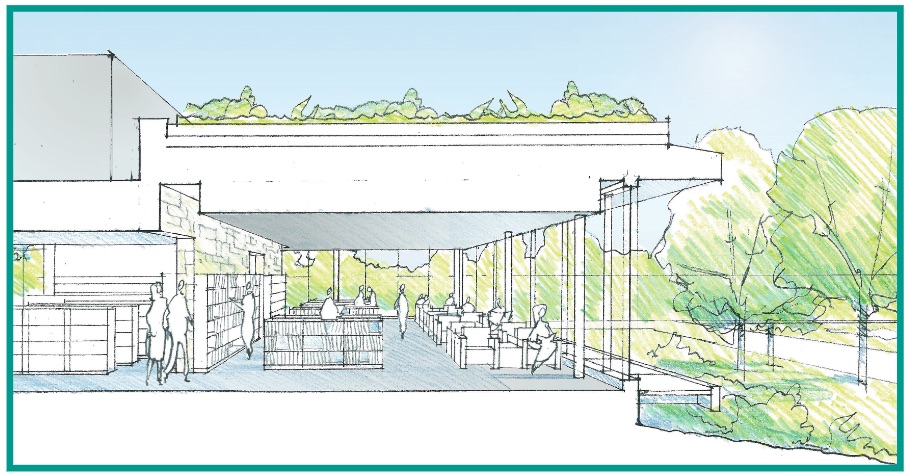 Proponents of a revamp of the Scarsdale Libray returned to Village Hall on Tuesday July 20 to present a more economical plan for the renovation and enhancement of the facility. In response to concerns about the price tag of the original proposal, the committee worked with their architects, engineers and village staff to identify economies that would not compromise the programmatic goals while reducing the amount of funding needed from the Village.

The plans involve renovations to all the existing interior spaces and expansions around the perimeter to allow the library to be integrated with its park-like setting. Wiring and equipment for state-of-the art technology will be installed to allow users to collaborate, do research and access new media. The entry will become a glass lobby and café where users can chat, relax and enjoy a snack or light meal. The new configuration will include several flexible meeting rooms and small group study rooms. The children's wing and children's program room will be updated and there will be a separate teen room as well. The main reading rooms will be encased in glass allowing users to look out onto library pond. The current reference room will be a quiet reading room with comfortable seating. Those who work from the library will have access to a technology suite with a printer, copier, laminator and other equipment to accommodate hands-on projects.

The original numbers called for the Village to contribute $12 million toward the $20.5 million renovation and expansion. Though the new plans were appealing, some residents feared the additional tax burden resulting from increased debt payments by the Village. At the time, Treasurer Mary Lou McClure said that borrowing $12 million would raise the Village's debt payments by $1 million a year or an average of $150 per household for 15 years.
After discussions with the trustees, the committee went back to work and identified $3 million in modifications to the project, to reduce the Village's share to $8.4 million. The Board hopes that some of these items can be funded at a later date, but believes that the changes will not "gut the project."
A complete list of the reductions and the rationale for each can be found on the Village website, but here is a summary:
One of the larger cost savings is the elimination of the basement under the new portions of the building Instead, the new portions of the building will be constructed on a slab. This will save $348,000. Another $348,000 in savings will be achieved by using less expensive flooring. Landscaping will be cutback, saving $155,000 and the outdoor reading deck will also be eliminated, for a savings of $53,000.
Original plans called for the Scott Room to be flexible space that could be partitioned to accommodate multiple groups or meetings. The reduced plan eliminates the partitions and the need for additional AV equipment, saving $227,000.
The new plan calls for less expensive furniture, shelving units and light fixtures, and also eliminates the furniture for the outdoor deck, saving $340,000.
What else? Reductions for AV equipment will save $299,735, modifications to the acoustic ceiling and architectural woodwork will result in $124,000 in savings and $150,000 will be saved by a redesign of the foundation.
Two environmental features will also be cut from the job including the solar panels on the roof, saving $459,000 and the green roof, for $53,000.
In total, savings add up to $3,009,513 including $391,000 in construction management and administration fees.
To compensate for the loss of space in the basement, 1,800 square feet of space has been added to the main level on the northwest side of the building. Architect Daniel Heuberger from Dattner Architects, called this addition, "more or less of swap of the space," and said decisions would be made down the road about its use. The new library would be 31,000 square feet, plus 1,800 square feet for the additional room.
Therefore, the estimate for the total project has been reduced from $20.5 million to $17.9 million, which includes $700,000 for the temporary library space at Supply Field.
The Library Board has pledged to raise $7.5 million in private funding, and says that many are waiting to make their donations until they know that the Village is on board. The Village will apply to receive $500,000 in grant funding for the temporary library from the NYS Dormitory Authority and also believe that they will save $1.5 million in operating costs while the library is being built.
There was discussion about the amount of funding the Village would need to bond. The Village Treasurer said that the $1.5 million in anticipated operating expense savings could not be considered "revenue." She estimated that if the Village borrowed $10 million for 15 years, total debt service would increase from about $2.8 million a year to $3.5 million a year. This would translate into taxes of $118 per year for 15 years for a household with an assessment of $1.5mm.

Temporary Library at Supply Field
Architect John D'Angelo presented plans to build a temporary library on the second floor of in the building at Supply Field. Village managers examined the use of the Supply Field building vs. the former Body Fit space on Scarsdale Avenue and determined that it made more sense to do modest renovations to the second floor of the Supply Field Building. This way, no rent would be paid, and the renovated space could be used by the Village for another purpose after the library reopens.
D'Angelo explained that the following work would be done:
Install heating and air conditioning and insulate the walls

Build a circulation desk and create offices for the library's administrative staff

Add toilets

Build a small children's area, reading area and space for copy machines and office equipment.
The overall cost to renovate the temporary library is estimated to be $700,000.
There are 40 parking spaces at Supply Field, and Library Director Elizabeth Bermel explained that the temporary library would work around field use schedules, and be open when the ball fields are not in use. Program could be held outside and in other village facilities, schools and houses of worship.
At the conclusion of the presentation, Trustee Marc Samwick asked questions about the accuracy of the financial estimates. He said, "What if we get to the end of design development and can't build what we planned; what will we do next?
Heuberger said we "never can tell that we are going to hit it on the money. But between contingencies and deduct alternatives we feel we have enough control over the project." He explained, that if needed, "we could take away the bells and whistles," and "defer items that can't be purchased to a later date." However, he assured Samwick, "you would still have a functioning library."
M.L. Perlman, who serves on the Scarsdale Forum, asked the Board and architects to consider LEED certification and requested that the solar roof be put back into the project. Simon replied, saying that there are environmentally responsible elements of the design, but it will not be LEED certified. She cited better energy conservation, rain gardens, new systems, and energy conserving windows." Heuberger added, "You don't need LEED certification to be a sustainable design. We will meet state energy code and deliver a healthy building that is economical to operate. LEED is not the only path to sustainability."
Concluding a two and a half hour meeting, the trustees thanked the board and Village managers and agreed to continue the discussion. See the proposal here.

Residents Press Trustees to Void Revaluation
Details

Category: Village Voices
Published on

14 July 2016

Written by

Joanne Wallenstein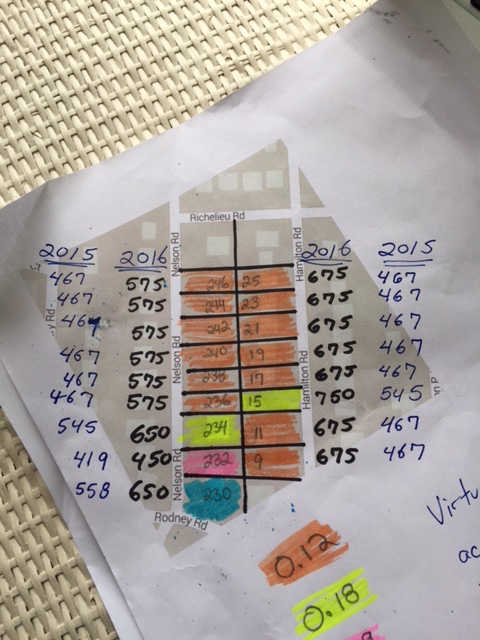 A boisterous group of residents continued to press Scarsdale Village Trustees to rescind the 2016 revaluation at a protracted meeting of the Board of Trustees on Tuesday night July 12th. Though the critics' assertions were similar to previous meetings, their tone was decidedly angrier. They attacked the Mayor, the Board of Trustees, the Village Assessor, the Village Attorney, John F. Ryan and village managers both professionally and personally.
They questioned the validity of the model and the assumptions behind it, asked who supervised Ryan and argued that he had not met the terms of his agreement. Some pointed to individual trustees and asserted that their taxes had not gone up, while the residents in the audience suffered unfair increases.
The trustees listened respectfully and allowed many to speak far longer than their allotted time. However, they said there was little they could at this point except to let the grievance process take it's course, permitting those who believed their assessments were too high to have their cases considered by the Board of Assessment Review.
In his opening remarks, Mayor Jon Mark referenced a letter from Brice Kirkendall-Rodriguez that was published in the Scarsdale Inquirer and on Scarsdale10583. Mark said, "Characterizations are the opinion of its author." He said, "Detailed criticisms were made to the 2014 reval as well and are made nationwide. The comments received do not change where we are. 2016 is done."
To those who raised concerns about the Village's financial health he said, "Assertions that bond issues will receive less support is a matter of speculation. Moody's reiterated its AAA credit rating and indications are that there is strong demand for the $6.6 million debt refinancing which will be made on Thursday."
Addressing those who questioned the need for this second revaluation, Mark said, "The 2016 reval was initiated in good faith to address perceived inequities in the 2014 reval... Hindsight is 20-20 and here we are." He reiterated his belief in the strength of the non-partisan system and urged those in the audience to participate more regularly.
Robert Berg, who serves on the Board of Assessment Review, (BAR) speaking on his own behalf said, "We are reviewing 1,056 grievances. Calling the burden "overwhelming and unfair," he told trustees that BAR member Dorothy Finger had recused herself from the proceedings but failed to resign, leaving the remaining four members of the BAR with even more work. He said, "Given the crazy workload, we need a replacement as soon as possible." He urged the board to recruit another member and said, "You just keep your head in the sand and hope this will go away."
He also reported that the BAR had thus far granted reductions to 61% of the cases they heard, calling the number of reductions, "unprecedented." He said, "We have already reduced valuations by millions. My guess is that the tax rate will go up significantly. We cannot increase those that are undervalued. This is a terrible state of affairs."
Mayra Kirkendall-Rodriguez spared no one in her remarks. She said, "We are 42 days into this disasterous revaluation. You failed to bring Ryan here. The assessor is not here even though she is supposed to be here. There is no transparency."
She raised concerns about Ryan's firm, his credentials and oversight of the model and the process. She told the Board, "We'll be here every week because we don't trust any of you. Many forgot the trust in trustees. Maybe we should just call you "ees" from now on." She mentioned a possible lawsuit saying, "On the basis of this, as well as the statistical analysis quite a number of quantitative Scarsdalians have presented to you, we believe that courts likely would find that we have met the very minimal burden of proof that is required for an unequal assessment challenge."
Turning to Trustee Carl Finger, she said, "Two weeks ago, you said you were sorry that we are upset. The more you kept talking, I was convinced that you were going to break out a bottle of bourbon and a banjo and sit on a three legged couch to sing a country song about how you feel our pain. Mr. Finger, I am from Texas. I did not like country music then, and I am not about to start liking it now. You do not feel our pain."
Others joined the chorus. Woody Kraut, a former president of the Edgewood Association said, "2014 seemed to be a very professional job while 2016 looked like a superficial job. I think this is a flawed process – I think you should rescind it. You'll be seeing me a lot more."
Jane Curley of Hamilton Road said, "I don't have a sexy job. I look at models all day and see if I can find flaws. I write my own code and see if I can validate models." Holding up a graph she said, "There is a problem at the bottom and the top of this model. ....Not everyone understands this stuff ...It's infuriating that you're saying this is a matter of option."
She then showed another chart and said, "After the Tyler revaluation, all the .012 acre lots on Hamilton and Nelson Roads were valued at $467,000. The 2016 revaluation valued these same lots at $675,000 on Hamilton Road and $575,000 on Nelson Road. This is a sloppy, indefensible job. What will it take before you acknowledge the model is flawed?"
Jordan Copeland added, "The community needs to be heard. It doesn't look like it was fair. My property went up 50% in two years. Something has to be done. I have to pay half the amount to the grievance company. It could be $5,000 to $10,000 out of my pocket. .... You should be able to go to the state and throw this out!"
Kai-Hong Tang of 22 Ridgecrest East said, "You accused us of not participating, but when Bob and others participate it falls on deaf ears ..... You have a problem! Many have pleaded and begged, but why should we participate if you're not listening."
Farley Baker told trustees that he has lived here since 1992 and had a 41% increase in the assessment on his 1,100 square foot home. He said, "There is a lot of anger here. Now I am just disappointed in you guys and in the system I participate in....
Take some responsibility here and find out what happened. I respect all of you. I love this place."
Bob Harrison said, "I have been outspoken. The Village still owes Ryan $40,000 and wants some answers from him."

Trustee Stern replied, "We all have a lot of angst about this. We prepared questions for Ryan and gave them to him. We feel your pain. We are all stakeholders and taxpayers and we are all very upset about what happened. We are handcuffed by the laws of NYS. We are all extraordinarily upset with this situation. If we can find a way to correct it, we will."
Harrison then lost control and started screaming at the Trustees, saying, "Did your assessment go up? You don't have pain. We're talking about pocketbooks and people who want to age in place. I move to void the 2016 revaluation."
Carl Finger attempted to interject to answer Harrison's call to void the reval and said, "If we take an illegal action and the other 4,000 people file a lawsuit against the village it will cost thousands to lose and we will be right back to where we started before."
Trustees and Managers Respond to Questions about 2016 Revaluation
Details

Category: Village Voices
Published on

29 June 2016

Written by

Joanne Wallenstein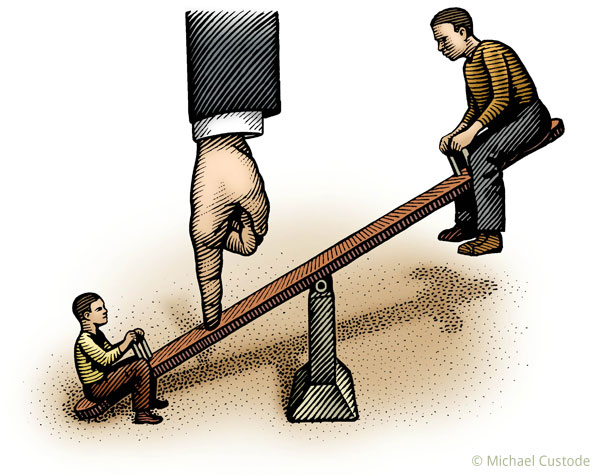 The Village Board sought to appease disgruntled residents at a special meeting on Monday night June 27 to update residents on the status of the 2016 revaluation and grievance process.
Mayor Jon Mark said, "We are aware of the anger and frustration of many residents of the results of the revaluation. Trustee Jane Veron and I attended a portion of the Board of Assessment Review proceedings and saw an orderly process conducted in a civil matter. Residents were allowed to state their case .... and the BAR treated all with respect."
To those who called for the Village to invalidate the new assessments, Mark said, "We are not presently considering voiding the model. We have no independent basis for doing this. The only way to fix this is to do a 2017 reassessment."
He also noted that almost 82% of residents have not contested their assessments, saying, "We are cognizant of the silent majority who have not grieved and effectively accepted the results of this revaluation."
According to the Mayor 1,050 grievances were filed, representing 18.4% of taxable properties in the Village of Scarsdale. The Board of Assessment Review met on June 14, June 23 and will hold additional meetings on June 29 July 1 to allow everyone who wishes to be heard to have a hearing. The BAR will review grievances during the summer and the Mayor said that appraisals can be submitted until September 1, but its preferable to get them in earlier to give the board time to consider the data.
Deputy Village Assessor Patrick McEvily said that 193 people were scheduled to have hearings before the BAR. He said that the BAR will mail out decisions on the grievances on September 15 and that those who are unhappy with the results can file a small claims review (SCARS) between September 15 and October 17.
In response to those who questioned John Ryan's credentials and the Village's process for selecting him, Village Manager Steve Pappalardo shared the following:
Ryan was selected based on the completeness of his proposal and the qualifications of his staff during the process to select a firm to audit the 2014 revaluation. Only two responses were received.
Ryan has 30 years of experience in mass appraisal and holds the Certified Assessment Evaluator (CAE) designation and is licensed as a certified general appraiser in several states. He provides expert witness testimony on matters of property assessment and mass appraisal modeling.
Pappalardo said that an FAQ sheet with answers to more questions as well as charts analyzing the outcome of the revaluation can be found on the village website. An analysis of the data, can be viewed here:
At the meeting, critics continued to express outrage, concern and anger.
Josh Frankel questioned the model formula for square footage of a home, which he said, "Values an 8,000 square foot home at only twice the price of a 2,000 square foot home ...four times as large at twice the price... I believe this is a bug."
He also questioned the number of sales that were not used in the model and claimed that too many were invalidated, or thrown out of the equation. He questioned why the reasons these sales were invalidated were not available.
Brice Kirkendall Rodriguez continued to question the validity of J.F. Ryan's model. He said he believes that Ryan manipulated 16 construction grades to correct the model. He said that when some of the grievers receive reductions, these will raise the taxes for everyone else and told the Mayor that even "more people will be unhappy." He asked the Village to retain an independent auditor.
Mayra Kirkendall Rodriguez repeated many of the points she made at the prior meeting asking the Village to retain an independent auditor to back test the model. She claimed that her group had "uncovered many flaws in the model," including questionable assumptions that had not been vetted. She asked why this second reval had been done, why the results were late and why no one had validated the data. She said, "Was there willful blindness?"
She said that her group uncovered information that showed that other municipalities have had trouble with Ryan's work. She claimed that in Rockingham, Vermont Ryan's assessment was "riddled with inaccuracies and mistakes," and in Westport, CT the town won a one-year delay from the state to cope with irregularities and errors."
She chided the Board saying, "You may claim that you had the best intentions, but the road to hell is paved with good intentions. You certainly have unleashed living hell on many of us..." She then turned to the audience and said, "Fellow Scarsdalians, I urge you not to let the disgust and revulsion over what is happening lead you to inaction. .... Unfortunately village personnel and elected officials have chosen to abandon us. But, by no means, will my team and I relent in our quest to get this travesty of a revaluation overturned. Please join us, in our pursuit to restore order and decency, in our much beloved Scarsdale."
Lee Fishman suggested that the Village convene a standing committee to explain to residents how their valuations were done. He said, "When you switch a model, results will vary and can really whipsaw the valuation. If Ryan intended to correct outliers why were all assessments revised? The model should have been made fully public. Maybe we would have had fewer problems if it were revealed. ...Was there any consideration given to providing a year over year break for those than changed dramatically?"
Bernard Kobroff asked, "How will the assessor defend this?"
Norm Rosenzweig said, "It is questionable whether the model meets New York State standards. If it is not qualified can't it be voided?"
Another woman in the audience yelled out, "Why are we here if there's nothing you can do? Why don't you just tell us to go home."
Mayor Mark replied, saying "I thought it would be good to listen to you and explain.
There seems to be the impression that we can just toss this thing out and we are unable to do that."
Howard Weitz said, "I would like to suggest a different approach. Has Ryan complied with his contract? Did his people drive by all the homes in the Village? Perhaps we can question his performance and also charge that he had a conflict of interest as he was the monitor of Tyler, just a short time ago? He suggested that there was a breach of contract, and urged the Village attorney to take the matter away from real property law.
Sherry Berkowitz of Ross Road said "I was one of the lucky ones whose tax assessment went up 62%. She asked, "Why were we not given the opportunity to speak with Ryan? Why were we not given the same courtesy the second time around?" She wanted to know if the trustees plan to continue to do revaluations, saying "I will need to have money ready."
Bob Harrison, who was a former trustee questioned the need for the revaluation and said his petition to void the revaluation has 440 signatures on Change.org. He demanded, "Are you going to force us to bring a class action suit?" He said that Dorothy Finger had recused herself from the Board of Assessment Review and called for her resignation so that she could be replaced.
Mayor Mark explained that training was necessary before serving on the committee so that the trustees could not simply name a substitute.
Trustee Carl Finger said, "I think it is worth taking a moment to address the idea of how we feel. When I got on the board last year, they had already taken this step. Some questioned the second reval. Was it appropriate? I said at the time, the board that decided to do the first reval was in the best position to decide on the second reval. On many nights we heard people who were unhappy with the results from the first reval. It is difficult to see the community in such distress. I did not anticipate seeing so many unhappy people. We are listening to you and looking at what we can do better in the future. We are aware that there are things we can do better in the future. We are not in a position to do what you like. We are going to try to look at what we will do moving forward. We are all very distressed – and wish we could assess everyone at a fair value that they believe is right."
New Fire Chief to Be Appointed July 12
Details

Category: Village Voices
Published on

05 July 2016

Written by

Joanne Wallenstein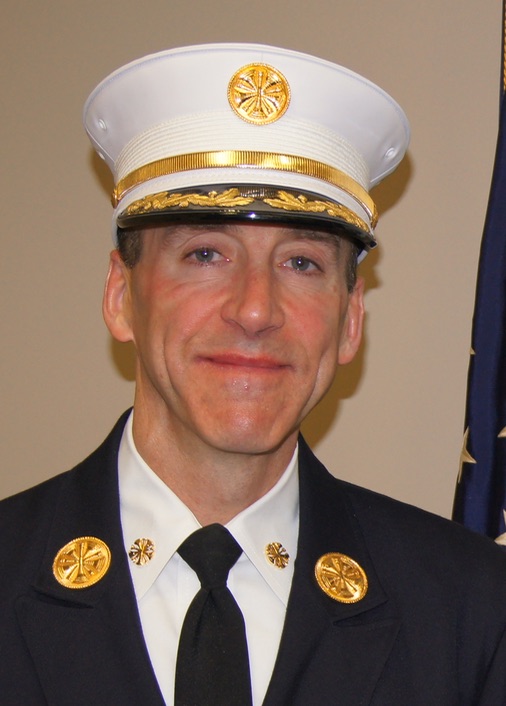 The Fire Department will hold a Transfer of Command Ceremony on Tuesday July 12th at 1 pm. James Seymour will be appointed to replace Chief Thomas Cain who will retire from the department after nearly 32 years of service including 10 years as fire chief. A committee was assembled to interview the four candidates who applied for his position. They named two finalists who were interviewed by the Mayor and the Village Manager who selected Seymour to serve as the new department chief.
The ceremony will be held at 1pm in the Scott Room at the Scarsdale Library.

At this time, Captain James E. Seymour will be appointed as the new Fire Chief and command of the Fire Department will be transferred from Chief Thomas Cain. In addition, one firefighter will be promoted to captain and several firefighters will receive commendations.
Delia Ephron to Introduce Her New Novel at Scarsdale Library on July 16
Details

Category: Village Voices
Published on

15 June 2016

Written by

Joanne Wallenstein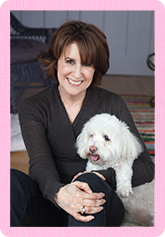 Bestselling author Delia Ephron will discuss her new book, SIRACUSA, at the Scarsdale Library on Saturday July 16 at 11 am. The book is a thrilling emotional opus set in Italy and performed by a pitch-perfect choir of four voices. Ephron wields her keen understanding of the human psyche to mine the ruins of relationships in her new novel which will be published on July 12 by Blue Rider Press.
New Yorkers Michael, a famous writer, and Lizzie, a journalist whose professional life is crumbling, travel in Italy with their friends from Maine – Finn, his wife Taylor and their daughter, Snow. "From the beginning," says Taylor, "it was a conspiracy between Lizzie and Finn to be together." Written Rashomon-style in alternating points of view, we see friendships and relationships bend and break as secrets are exposed and the couples careen toward Siracusa and disaster. "Couples collaborate," says Lizzie, "hiding even from each other who is calling the shots and who is along from the ride."
Snow, drawn into the adult drama, moves to the center of the story. Snow, Taylor's lookalike daughter, is the catalyst for conflict between the women (Taylor a mother, Lizzie not) as well as a pawn between Finn and Michael. She is the mystery at the heart of SIRACUSA. Is she shy or she is cunning? Do we want to protect her or should we fear her?
Ephron's masterful writing renders each adult character in stark detail- their inner monologue revealing darker truths about disappointments, envy and ambition. In a story that unfolds with the pacing of a psychological thriller, Ephron also delivers a powerful meditation on marriage, friendship, and the meaning of travel. As the vise tightens, Lizzie ponders, is loyalty a more honorable pledge than love?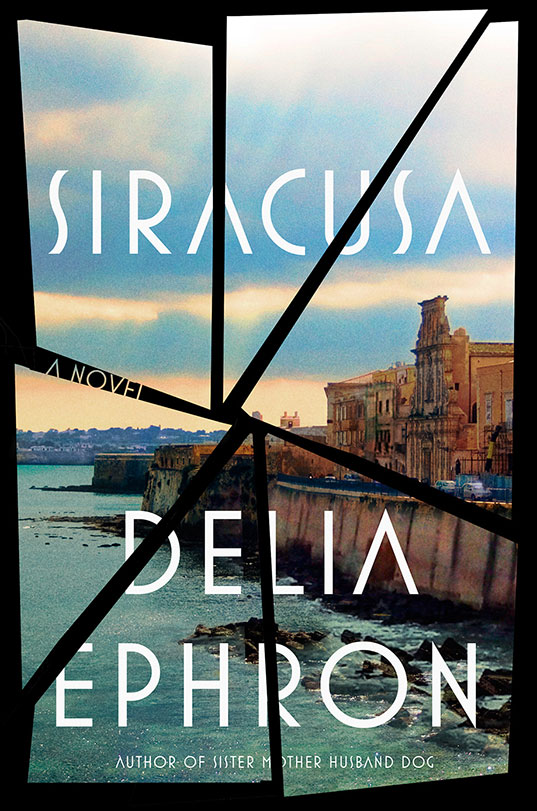 Pinging between multiple points of view and painting a detailed landscape of both the human heart and the Ionian seaside, SIRACUSA is an electrifying novel about marriage and deceit. As it spins to its shocking and unexpected end, Ephron effortlessly shapeshifts between personalities, offering insight from every character, infusing each chapter with equal parts wit and mystery, and leaving it up to the reader to untangle the truth from a wide net of lies.
RSVP here to sign up to attend the event on Saturday July 16 at 11:00 at Scarsdale Lbirary.
About the Author
Delia Ephron is a bestselling author and screenwriter. She has written novels, including The Lion Is In and Hanging Up; humor books for all ages, including How to Eat Like a Child and Do I Have to Say Hello?; and nonfiction, most recently Sister Mother Husband Dog (etc.). Her films include You've Got Mail, The Sisterhood of the Traveling Pants, Hanging Up (based on her novel), and Michael. Her journalism has appeared in The New York Times, O: The Oprah Magazine, Vogue, and Vanity Fair. Her hit play Love, Loss, and What I Wore (co-written with Nora Ephron) ran for more than two years off-Broadway and has been performed all over the world. She lives in New York City.