Police Warn Residents to Take Precautions Against Car Thieves
Published: Sunday, 18 June 2017 22:17
Joanne Wallenstein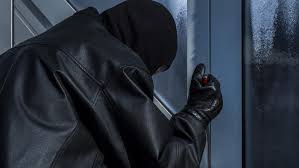 The Scarsdale Police Department would like to alert residents to a recent increase in larcenies from vehicles. Residents are reminded to always keep their vehicles locked and to remove valuables from their parked vehicles. Vehicles parked at outdoor gatherings and sporting events are often targets for thieves. Never leave handbags, and valuable electronics and phones in plain view within your parked vehicle.
At home, try to park your vehicle in the garage if possible. If your car is parked outside, remove valuables and lock it. Use exterior lights, such as motion sensing lights, to illuminate your vehicle when left outdoors.

Always report suspicious activity to the Police Department immediately. If you see someone acting suspiciously around parked vehicles, call the police and try to provide a description of the person and any vehicle they may be operating.
BLOG COMMENTS POWERED BY DISQUS