From the Library: Used NYSSMA Books Wanted Plus Help for the Book Sale
Published: Monday, 26 June 2017 10:29
Jane Glaser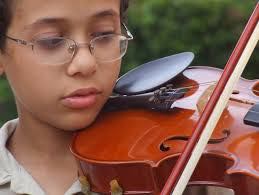 Scarsdale resident Lee Fischman had an idea and with the efforts of the Scarsdale Public Library and Scarsdale Middle School Music Department young musicians can obtain used copies of lesson books from the library for use at NYSSMA Adjudication Festivals or everyday playing.
The New York State Student Music Association requires students in the festival to have two copies of their lessons – one to play from and one to give to judges. "These are basically new books that can be used by others," Fischman said.
"For now, students or adults can bring their used, unmarked lesson books to the library," said Scarsdale Library Director Beth Bermel. "As we accumulate a significant number we will be able to catalogue them so they can be searched for under their title.
"This fits in with our mission of serving the community," Bermel said. "Additionally, working with the Westchester Library System this would benefit communities which do not have the resources of Scarsdale."
Fischman said he thought of the idea when attending the festivals and his sons, Miles and Henry, had to buy copies of their books for the examiner's use. He contacted Bermel and Middle School music teachers Rachel Hahn and Jessica Elkhatib who developed the plan.
A notice was sent to parents of Middle Schoolers who could bring books to the school before the end of the school year. "I want to emphasize that though the school year is over, we are accepting books at the library," Bermel said. "Just bring them to the Circulation Desk."
Help Wanted:
A paid part-time position. (10-15 hours/a week) is available this summer for someone who wants to help to organize books for the Scarsdale Library Book Sale. The applicant must be strong and able to move heavy boxes of books. The position begins on July 5th. If you are interested, please contact Kathy Steves at steves10583@gmail.com.
BLOG COMMENTS POWERED BY DISQUS