Complete the Traffic Survey Before Thursday at Midnight
Published: Tuesday, 28 November 2017 13:52
Joanne Wallenstein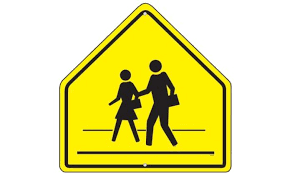 There's only a few days left to take the Scarsdale Forum's Municipal Services committee Traffic Survey, www.ScarsdaleTrafficSurvey.com. The Survey is closing at midnight on November 30. The objective is to bring everyone's concerns about conditions on our local roads, sidewalks, school drop off lanes and parking areas to the attention of the Village. We also need the input of our youth who are just beginning to drive with a permit, or who already have their license, or who experience problems as pedestrians or riding their bicycles.
The Survey analysis, to be done by residents who are knowledgeable working with survey data, will be an integral part of the Forum committee's continuing follow up to our 2015 traffic report recommendations.Some signals and signage have been improved since then, but more can and should be done. There should be zero tolerance for pedestrian knock downs, vehicles passing stopped school buses, and speeding. The Village-wide chaos on the roads the day before Thanksgiving and on ordinary days too – including impassible gridlock, excessive speeding, and illegal turns through red signaled crosswalks – is also unacceptable.
Participation in the survey by everyone in the community will ensure that the data helps us make progress towards safer streets. The Survey can be taken on a computer or smart phone at www.ScarsdaleTrafficSurvey.com.
BLOG COMMENTS POWERED BY DISQUS