Putting "We" Before "Me"
Published: Wednesday, 20 December 2017 12:58
Joanne Wallenstein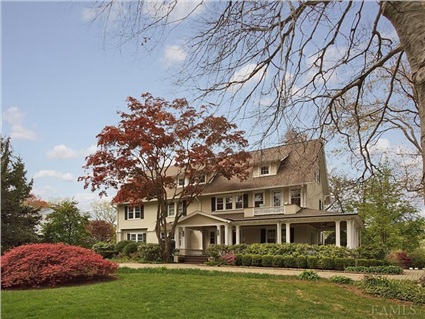 (This is the opinion of site founder Joanne Wallenstein) When I think about what brought us all to Scarsdale, it was the chance to join a successful community... a place where things worked and people cared. It was evident in an outstanding school system that was the result of collaboration between educators, administrators and parents ... in our lovely village-run recreational facilities and quality programs enjoyed by residents young and old... at our first class library that not only offered the latest books and movies but innovative programming and educational opportunities for all.
That's why I moved to Scarsdale and why I am proud to live here today. To me, it's a place that is bigger than any one of us. It makes me feel good to know that most of my friends recognize that it's sometimes necessary to make individual sacrifices for the greater good of the village.
But these values have been severely tested this year. We began 2017 with a highly contentious election that threatened Scarsdale's system of governance and the non-partisan system which had previously shielded the community from bitter partisan politics. A fight about the first village-wide revaluation in 44 years dragged on for months, with accusations, FOIL requests and angry voices at Village Hall. Long after the aggrieved received tax adjustments, the dissent continued.
On the school front we had another divisive rift. Even before the school district could openly examine options for the future of Greenacres Elementary School another faction of indignant residents organized a powerful campaign to safeguard the views from their backyards. Though in a minority, they squashed an open discussion about the best course of action for the school, the children and the future, insisting that their own property interests trumped community values.
And sadly these same debates continue on issues such as safeguarding trees, preserving historic homes and recycling.
Community-minded residents are proposing changes to the village code to prevent the destruction of our tree canopy, with others claiming that any tree preservation is a "taking" of their property rights.
In November, the entire Committee for Historic Preservation stepped down, because the few times they ruled against the demolition of a historic home, their decisions were overturned by the Board of Trustees. Why? Because the Village Trustees feared lawsuits from residents and developers. So as it stands now, any home, no matter how lovely or vital to the fabric of the neighborhood, risks destruction by developers who reap handsome profits from tearing down the town.
Even something as positive as a proposal to start weekly curbside pickup of food scraps and recyclables has met opposition from a few residents who object to bringing their empty bottles and cans to the curb. They claim this is a cut in service, ignoring the societal benefit of increasing village-wide recycling and cutting down on waste.
What's the common theme here? It's a lack of compromise and consideration for the good of the community. It's putting "me" first and depriving your neighbors of the opportunity to live in a place that values the "we" before the "me."
Think about it – if we allow our tree canopy to be destroyed, if we permit Scarsdale's historic homes to be razed, if we put "tax neutrality" before educational excellence, what will be left for the Scarsdale of the future? If we build an elementary school with cramped classrooms, poor air quality, environmental hazards and limited access to playgrounds, who will choose to move here? If we allow our schools to deteriorate from first rate to adequate, if we permit the destruction of our trees and historic homes, who loses? You ... that's you and the value of your home too.
What's makes us great is our willingness to work together for the common good. Yes we are faced with a hostile environment in Washington, but let's use that negative example to fuel a resurgence of community in Scarsdale. We have a legacy to continue. It's our responsibility to leave this a better place than we found it -- or at least as good a place as we found it.