Author Neela Vaswani to Visit the Scarsdale Public Library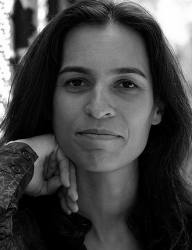 Neela Vaswani, the author of the acclaimed memoir You Have Given Me a Country, will read from her work on Thursday, March 17, at 7:30 pm, at the Scarsdale Public Library, Post and Olmsted Roads.
You Have Given Me a Country follows the paths of Vaswani's Irish-Catholic mother and Sindhi-Indian father on their journey towards each other and the bi-racial child they create. The Louisville Courier-Journal praised the book, noting, "Hope, humor and an indomitable spirit fill these pages, and by book's end, three heroes have emerged: Vaswani's parents, who defied the cultural, religious and societal norms of their time and instilled in Vaswani a love and appreciation of story; and Vaswani herself, brave enough to 'pledge allegiance to the in-between'."
Vaswani's first published book, Where the Long Grass Bends, is a collection of short stories that, like the works of Garcia Marquez, subvert conventional narrative forms, grounding the magical in the details of everyday life.
She was a recipient of the 2006 O. Henry Prize, which recognizes the best in American short story writing. Her work has been widely anthologized and published in journals such as Epoch, Shenandoah, and Prairie Schooner.
Vaswani is the founder of the Storylines Project with the New York Public Library, and is an education activist in both the United States and India. She teaches at Spalding University's brief-residency MFA in Writing Program in Louisville, Kentucky. In addition, she has been an artist in residence at Knox College in Galesburg, Illinois, the Jimenez-Porter House at the University of Maryland, the Whitney Museum in New York City, and other institutions.

For more information contact the library at (914)-722-1300.
Knocken Em Straight at the Scarsdale Womens Club
Details

Category: On Our Minds
Published on

28 February 2011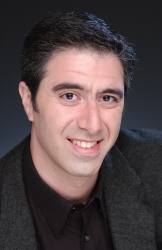 Alan Schwarz, a graduate of Scarsdale High School, returns to Scarsdale to present: "Knocken' em Straight: Football's Collision with Head Injuries", on Sunday March 20 at the Scarsdale Woman's Club. A reporter for The New York Times, Schwarz has twice been nominated for the Pulitzer Prize for his dozens of high-profile articles that have exposed the epidemic of sports-related concussions. His stories have helped uncover the high rates of dementia among retired National Football League players, unsafe conditions on high school fields, and concussion-related disorders among female youth athletes in soccer and basketball. His 2010 investigation into the dark cave of football helmets led immediately to ongoing investigations by the U.S. Consumer Product Safety Commission and the Federal Trade Commission. Schwarz will take questions from the audience following his talk.
The audience will have an opportunity to continue the discussion over refreshments provided by the Forum's Hospitality Committee. Copies of Schwarz's books, The Numbers Game and Once upon a Game, will be available for purchase as well.
Schwarz is presented by The Scarsdale Forum (formerly the TVCCEF) Sunday Speaker Series program on Sunday, March 20 at the Scarsdale Woman's Club, 37 Drake Road at 3 p.m. The Sunday Speaker Series programs are open to the public, free of charge and are underwritten in part by a generous grant from the Irving J. Sloan Education Fund, made possible by the Liz Claiborne-Arthur Ortenberg Foundation.
For more information, visit www.ScarsdaleForum.com , call 914-723-2829 or e-mail office@scarsdaleforum.com.
Religious School Students Publish Children's Book
Details

Category: On Our Minds
Published on

15 February 2011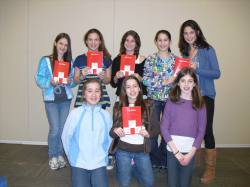 Seventh-grade students from Westchester Reform Temple's Religious School have co-authored and published a new children's chapter book. The Chase: A Modern-Day Midrash. Part mystery, part fantasy, and part coming-of-age story, The Chase follows a group of 12-year-olds as they track down several characters that have fled from the Torah, or Jewish Bible. The missing characters include Noah, who has abandoned his ark, along with his wife, his sons, and all the animals, as well as the Biblical patriarch and matriarch Abraham and Sarah. The children must figure out where the characters went and convince them to come back – and do all this in time for their friend's Bat Mitzvah service just a few days away.
The idea for the story came to the students a year ago, when they discovered a copy of "The Torah: A Modern Commentary," by Rabbi W. Gunther Plaut that was missing 50 pages. They showed it to Jonathan Blake, a rabbi at WRT, who explained the missing pages made the book unfit for any Jewish purpose. This notion captured the imaginations of the students, and ultimately, with the help of WRT Religious School teacher Barbara Josselsohn, they turned their musings into a novel. Early readers of the book have likened it to the Cam Jansen mysteries, and even to the Harry Potter series.
The book was written by eight young authors including Sydney Bernstein, Alexa Binday, Avi Goldstein, Abigail Haber, Naomi Haber, Rachel Haber, Alyssa Josselsohn and Gillian Lubin, and published by Westchester Reform Temple (WRT) and Kar-Ben Publishing, a leading publisher of Jewish books for children.
A short reading and official launch of the book with be part of WRT's family Sharing Shabbat service on Saturday, March 5 at 9:00 am. The one-hour service, designed for children ages 4-12 and their parents, is open to all. The morning program will be sponsored by The PJ Library® at Westchester Reform Temple.
Copies of the book are priced at $10, and the authors have committed to donating all proceeds to support educational programming at the Temple. The book maybe purchased at Westchester Reform Temple, 255 Mamaroneck Road in Scarsdale. For more information visit www.wrtemple.org or call (914) 723-7727.
Photo Top row, from left to right: Alyssa Josselsohn, Avi Goldstein, Alexa Binday, Rachel Haber, Gillian Lubin
Photo Bottom row, from left to right: Abigail Haber, Naomi Haber, Sydney Bernstein
The Story of Israel's Economic Miracle
Details

Category: On Our Minds
Published on

22 February 2011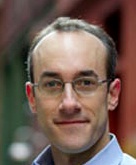 Dan Senor, co-author of the book, Start-Up Nation: The Story of Israel's Economic Miracle, will be the guest speaker at Westchester Reform Temple (WRT) on Thursday, March 10, at 7:00 p.m., in a program co-sponsored by WRT with the American Jewish Committee Westchester and StandWithUs.
As the authors of this "illuminating and timely, and often surprising analysis" (ABC News) argue in their book, "Israel is not just a country but a comprehensive state of mind." NBC News special correspondent Tom Brokaw has described "Start-Up Nation" as "a playbook for every CEO who wants to develop the next generation of corporate leaders." An adjunct senior fellow for Middle East studies at the Council on Foreign Relations, Dan Senor has long been involved in policy, politics and business in the Middle East. From 2003 to 2004, Senor served in the Bush administration as a Pentagon and White House advisor based first in Qatar, then in Kuwait and Iraq. One of the longest-serving civilian officials in Iraq, Senor was awarded the highest civilian honor by the Pentagon. He writes frequently for the Wall Street Journal and has also written for The New York Times, The Washington Post and Time Magazine. Senor is an analyst for Fox News and a founding partner of Rosemont Capital. The moderator of this program is Oren Heiman, Managing Partner of Shiboleth LLP, a law firm active with Israeli tech companies in the U.S. Mr. Heiman is involved in the Israeli business community and has been a founder, supporting member, executive and board member in over a dozen organizations such as New Israel Fund and American Friends of Rabin Medical Center. He has maintained a periodic legal column in various Israeli publications in North America since 2001.
This event is free and open to the public at Westchester Reform Temple, 255 Mamaroneck Road, in Scarsdale, N.Y. Pre-signed copies of "Start-up Nation" will be available for purchase after the program. For additional information call the Temple at 914-723-7727, email office@wrtemple.org , or visit www.wrtemple.org.
Scarsdale Bookclub Celebrates Centennial
Details

Category: On Our Minds
Published on

07 February 2011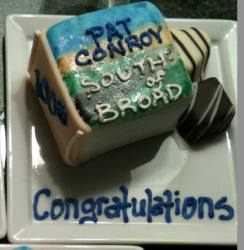 A unique group of Scarsdale woman celebrated reading and friendship at the Ritz on Friday night February 4, 2011. The book club of nine local women arranged a pajama party for themselves to mark their centennial of ten years and 100 books together.
The book club initially began when a few of the members met while their children were attending nursery school at Westchester Reform Temple and the moms bonded over their love of books. Each of the original five invited a friend --and voila -- they had a loyal group of booklovers who have been meeting once a month ever since.
Each month one member hosts the meeting at her home while another researches the book selection and leads the discussion. The group takes their mission seriously and puts aside gab to carry out in depth discussions of the books. Occasionally, the refreshments reflect the themes of the book, and while discussing The Coffee Trader, the group sipped on a blended coffee drinks and when they read The Help, Cynthia Samwick, who hails from North Carolina prepared a southern spread.
On occasion the group has interviewed the author and when they read "The Time Traveler's Wife," they had a conference call with author Audrey Niffenegger to learn more about the book, straight from the source. For another meeting when they read a book about adoption, they invited a local mother who had adopted a baby to share her thoughts.
The club also celebrated their 50th book with an overnight at the Greenwich Hyatt. One of the members put together a Jeopardy game using titles from their booklist and they all tested their memories of plots and protagonists. This year at the Ritz, the pastry chef baked special book cookies that were placed in each room featuring the group's 100th book, South of Broad by Pat Conroy. Each member brought nine book-related gifts to the party to share with the group. Among the clever offerings was a book group cookbook with recipes from many of the titles on their list, personalized book plates and custom tote bags and chocolates imprinted with book names.
Spokeswoman Andrea Weiss ascribes the club's success to their adherence to a strict schedule and format. They hope to continue to read, share and celebrate many more years together and for their 101st book they will read The Invisible Bridge by Julie Orringer.
Book club members include Lisa Goldberg, Joan Hendell, Nicole Moser, Tracy Nathanson, Cynthia Samwick, Amy Scharf, Mindy Schulman, Andrea Weiss and Carol Wolfe.
Happy reading!