Attention Sesquipedalians and Spellers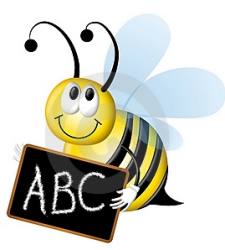 On January 28, 2011, the Friends of the Scarsdale Library will host its first Annual Adult and Teen Spelling Bee contest to raise money for the Scarsdale Library. While silence and tension are the hallmarks of children's spelling bees, this spelling bee for adults and teens will encourage all participants to let loose, have fun and spell their way to great prizes.
The Bee fundraiser will be open to teens and adults. Each team will be composed of three spellers. Audience members will not be mere spectators but will also have the opportunity to participate in the event, as fun word quizzes, spell-along with prizes, food, and raffles are planned. So, all are encouraged to attend and spell their way toward a good cause!
Twenty teams of three will compete for the Scarsdale spelling champ honor. An entry fee of $150 for each team, along with admission fees and money from personal or corporate sponsorships, will support the acquisition of state-of-the-art technological support for the Scott Room at the Scarsdale Library. Teams are encouraged to adopt creative team names and costumes.
So to make our First annual Spelling Bee spelltacular and beeautiful we urge the entire Scarsdale community to be part of this historic event and see if adults and teens hooked on computer spell check programs can return to the basics and spell. Talk to your bookclub, sports buddies or parenting group about forming a team. It's sure to be fun.
Application forms for Spelling Bee teams will be available at the library or online at www.scarsdalelibrary.org/friends. For further questions, please contact Renu Lalwani at renublalwani@gmail.com or 917-584-8834
Thank You to the Book Sale Volunteers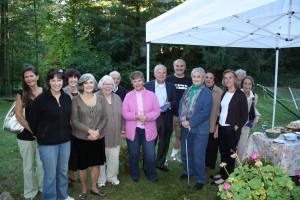 To the Editor:  On behalf of the Scarsdale Library Board of Trustees, I would like to express our appreciation to the volunteers and patrons who made this year's Friends of the Scarsdale Library book sale our most successful one yet.
We are so grateful to our dedicated group of volunteers who, under the leadership of Kathy Steves, spent hundreds of hours toiling in the library's basement to sort the thousands of donated books, and then staffed the nine-day sale.
We also thank the community for generously donating books, records and DVDs, and for showing up -- not only once but multiple times, in many cases -- to purchase from the enormous assortment available.
The Library relies upon the book sale proceeds to provide programs for children and adults and to pay for many other important projects. Your continued enthusiasm for the sale will help the Library remain a vital community resource for years to come.
Sara Werder
President, Scarsdale Library Board of Trustees
October 3, 2010
Author of The Zeroes to Speak at Scarsdale Library
Details

Category: On Our Minds
Published on

20 September 2010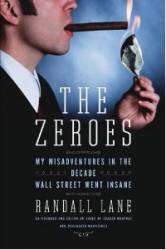 Friends of the Scarsdale Library are proud to present author Randall Lane who will speak on his bestseller, The Zeroes on Tuesday, October 5 at 8 pm in Scott Room.
What Liar's Poker was for the 1980s, The Zeroes is to the first decade of the new century: an insider's memoir of a gilded era when Wall Street went insane-and took the rest of us down with it.
Randall Lane never set out to become a Wall Street power broker. But during the decade he calls "the Zeroes," he co-founded a small magazine company that put him near the white-hot center of the biggest boom in history. Almost by accident, a man who drove a beat-up Subaru and lived in a rented walk-up became the go-to guy for big shots with nine-figure incomes.
Lane's saga began with a simple idea: a glossy magazine exclusively for and about traders, which would treat them like rock stars and entice them to splurge on luxury goods. Trader Monthly was an instant hit around the world.
Before long, Wall Street's rich and powerful trusted Lane as a fellow insider-the guy who could turn an anonymous trader into a cover model and media darling. And the rest of the world sought him out as a way to tap into Wall Street's riches. As he emptied his bank account to help keep his little company afloat, he became a nexus for the absurd; traders who turned 9/11 and Hurricane Katrina into multi-million-dollar windfalls, Al Gore, John Travolta, Peter Max. corrupt Caribbean rulers, the mobsters from Goodfellas, and the Pope. Plus Lenny Dykstra, the retired baseball star turned market guru, whose rise and fall was a great metaphor for the decade. All played roles in Lane's surreal world.
Hear Randall Lane's story, FREE at the Scarsdale Public Library on Tuesday October 5 at 8 pm.
Scarsdale Library Teen Advisory Board and Greenburgh Library Survey
Details

Category: On Our Minds
Published on

28 September 2010

The Scarsdale Public Library Teen Advisory Board will meet on Monday, October 4 at 7:00 PM. All high school students, who are residents of Scarsdale, are invited to attend and join the board. The meeting will include electing officers and committee chairs, getting updates on the Teen Space and the library's strategic plan, and a discussion of programs and activities. The meeting will be held in the Dickinson Room of the Scarsdale Public Library on Olmstead Road.
Elizabeth Bermel
Director, Scarsdale Public Library
(914) 722-1300
ebermel@wlsmail.org
The Greenburgh Public Library Board of Trustees is in the process of developing a long-range plan designed to ensure that the library delivers high-quality 21st century library service. As part of this process, they are soliciting opinions and ideas from community residents through two different mediums - focus groups and a survey. Whether or not you currently use the library, they would like your input.
The results of this survey and focus group meetings will be added to the GPL Long Range Plan which will guide your library into a successful future.
Focus Group Meetings will be held in October and November, and will be announced as they are scheduled.
The survey is now available on the library's website. Take the online version by visiting www.greenburghlibrary.org and clicking on the survey link provided on the website. All answers will be confidential and automatically tallied. You should be able to finish it in about 10 minutes or less. The survey will remain online until mid November. All results will be posted on the website and included in the Long Range Plan.
Books Abound
Details

Category: On Our Minds
Published on

13 September 2010

Written by

Joanne Wallenstein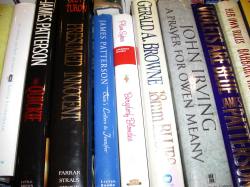 You'll find an abundance of books at the Scarsdale Library Book Sale this week….in fact, Ruth Kohn, President of the Friends of the Scarsdale Library estimates that there are 20,000 books, tapes, and cd's for sale. The Scott Room is packed, with spillover into the library entryway and many more titles on tables outside.
Prices are very reasonable, ranging from .50-$3.00 for soft and hardcover books. In addition, the sale includes collectibles that range in price from $5-$100. Book dealers have been coming by every day and report that the prices for the collectible books are extremely fair.
And if those prices are not low enough, on Wednesday September 15 everything is half off and on Sunday, September 19 there will be a blow-out sale.
Book sale hours for the rest of the week are as follows:
Tuesday September 14: 11 am – 8 pm
Wednesday September 15: 11 am – 8 pm (half price)
Thursday September 16: 9 am – 5 pm (half price)
Friday September 17: 9 am – 4 pm (half price)
Saturday September 18: Library closed for Yom Kippur
Sunday September 19: 10 am – 4 pm (half price or less)
Thanks so much to the Friends of the Scarsdale Library for their herculean efforts.