Ambassador Offers Music Program to Improve Memory
Details

Category: On Our Minds
Published on

16 March 2016

Written by

Joanne Wallenstein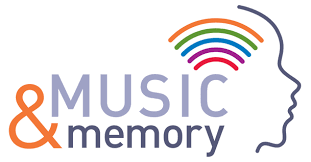 The Ambassador of Scarsdale announced this week that they have been awarded The Music & Memory Program certification and now offer the program to its residents coping with progressive memory issues. Adding this cutting edge programming at The Ambassador further advances the mission of enhancing the quality of life for elders through personalized music.
According to General Manager Jean Dunphy, "This program is not only person-centered, it meets individuals where they are, regardless of their level of cognition or ambulation and has established a new best practice and gold standard in the care industry. Trained staff will be using logs to measure individualized behavioral objectives shown through residents' cognitive and social responses to the program in hopes of seeing desirable long-term outcomes in order to make therapeutic music a standard of care."
While music programs have always been a focus at The Ambassador, the use of the Music and Memory Program's personalized playlists and interventions have been shown to also offset the use of pharmacologic interventions, reduce behaviors associated with sun downing, and decrease feelings of boredom, isolation, pain and depression. The Ambassador's hope is to add to the research that is helping the healthcare industry understand how this form of personalized therapeutic music benefits people with cognitive impairment.
The Ambassador is located at 9 Saxon Wood Road, White Plains NY 10605. For further information, click here or contact Jean Dunphy at 914-428-3782, or by email at jdunphy@theambassadorscarsdale.com.
Backyard Sports Cares To Host Fourth Annual 3-on-3 Basketball Tournament
Details

Category: On Our Minds
Published on

07 March 2016

Written by

Joanne Wallenstein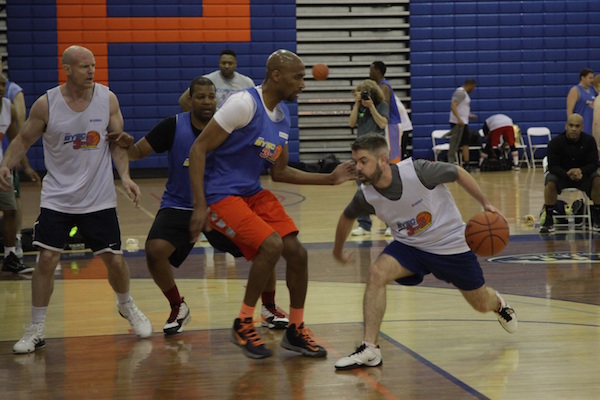 Backyard Sports Cares (BYSC), a Westchester-based non-profit that provides team oriented sports programs for underserved and special needs children, will host its Fourth Annual Three-on-Three Basketball Tournament "Fun"draiser on Saturday, April 16th from 9 a.m. to 3 p.m. at Iona Preparatory School in New Rochelle, NY.
Now in its fourth year, the 3-on-3 Basketball Tournament draws eager basketball enthusiasts, ranging in age and skill level from 15 to 50+, from across the county. The event, which has generated more than $200,000 over the last three years, is responsible for the sustainability of key sports and recreation programs that help underserved, at-risk and special needs kids experience the joy and character building benefits of team play.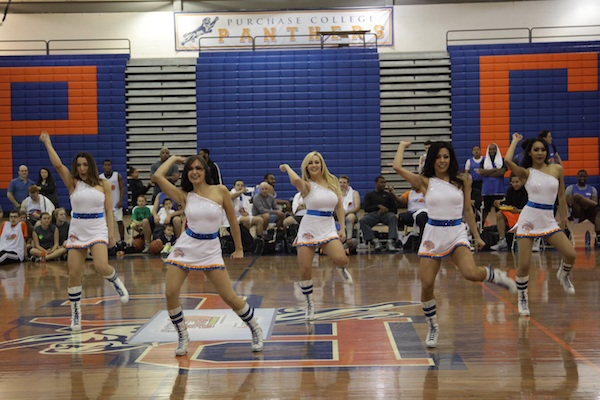 In addition to cheering on their friends and family on the court, attendees will be entertained by dance moves from the Westchester Knicks City Dancers, and several NBA celebrities will make appearances, taking photos, signing autographs and possibly shoot some hoops with participants.
"Last year's Three-on-Three tournament raised over $70,000.00," said Danny Bernstein, Backyard Sports Cares founder and executive director. "These funds helped sixty (60) underserved young athletes participate in 'Friday Night Tennis,' enabled thirty (30) Mount Vernon children to experience weekend summer camp, and helped cover travel fees for more than two hundred (200) children who otherwise would have been unable to participate in a Travel Soccer program. This year, we want to raise the bar even higher."
How to Register
Teams will be divided into four divisions: Open (most competitive), 35 years and older (competitive), Adult Recreation (18 years and older) and High School (grades 9-12). Games will be played in a round robin format.
There are a limited number of teams in all ability levels. Each $1,800 team registration includes three to five players, individual jerseys, hats, bags, delicious food, beverage and much, much more. To learn more or register a team for the event, please click here: The registration fee is tax deductible. Corporate matches are welcome.
Local collaborative program partners include: Yonker's WESTHAB, Westchester Jewish Community Services (WJCS), New Rochelle School District, White Plains Youth Bureau, Port Chester School District and the Carver Center in Port Chester and the United States Tennis Association (USTA).
Dr. Jacob Appel to Speak on Ethical Dilemmas in Modern Medicine at the Scarsdale Forum
Details

Category: On Our Minds
Published on

22 February 2016

Written by

Joanne Wallenstein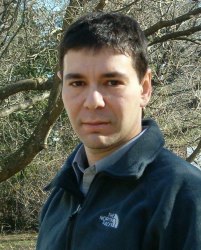 The Scarsdale Forum invites the community to hear Jacob M. Appel, MD, JD, discuss "Ethical Dilemmas in Modern Medicine: What Every Citizen Should Know," at it's Sunday Speaker Series on February 28th at 3pm in the Scott Room of the Scarsdale Public Library, 54 Olmsted Road, Scarsdale. The event is free and refreshments will be served. Don't miss this opportunity to discuss the tough issues of today with one of Scarsdale High School's finest graduates.
Jacob M. Appel, MD, JD, is a psychiatrist and professional bioethicist who writes about issues at the nexus of law, medicine and morality. Dr. Appel taught bioethics for many years at Brown University and later at NYU and Columbia, before joining the faculty at the Icahn Mount Sinai School of Medicine. He has been a regular ethics columnist at the Huffington Post, Opposing Views and Education Update, and has contributed Op-Eds and commentary to dozens of national and regional newspapers including The New York Times, New York Post, New York Daily News, Chicago Tribune, Detroit Free Press, San Francisco Chronicle and Providence Journal. He publishes in such journals as Hastings Center Report, The Cambridge Quarterly of Healthcare Ethics, Bulletin of the History of Medicine, The Journal of Law, Medicine and Ethics, The Journal of Medical Ethics, The Journal of Bioethical Inquiry and numerous law reviews. His essays, which have been shortlisted for Best American Essays on multiple occasions, were recently collected in the volume, Phoning Home (University of South Carolina Press, 2014). His seventh volume of fiction, a collection of short stories, was published by Black Lawrence Press in July 2015.
The Scarsdale Forum is a civic non-profit that seeks to foster citizen participation and enhance community spirit in Scarsdale...a spirit that is fun, friendly, ethical and honors the people who live here by maintaining an excellent quality of life. The Forum's popular Sunday Speaker Series brings in accomplished speakers in a variety of fields to speak on topics of general interest. Visit www.scarsdaleforum.com for more information.
Dumpling Fest Draws a Crowd
Details

Category: On Our Minds
Published on

02 March 2016

Written by

Joanne Wallenstein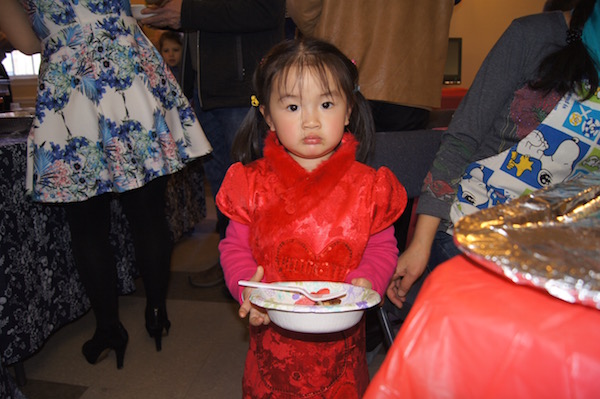 Over 500 people attended a Dumpling Fest celebrating the Chinese New Year sponsored by the Scarsdale Chinese Association (SCA) at the Scarsdale Congregational Church on Saturday February 27. The overwhelming turnout was a testament to Scarsdale's growing Chinese community.
This year, the theme was dumplings and the event included demonstrations, hands-on learning, and tasting. Dressed in traditional garb, members of the older generation rolled up their sleeves and produced hundreds, if not thousands, of dumplings filled with chicken, vegetables and more. There was also sticky rice – a Chinese dessert that includes chocolate.
Children enjoyed Chinese crafts, the lion dance was performed and Scarsdale Mayor Jon Mark spoke and enjoyed the feast. It was a wonderful community gathering and celebration of the Year of the Monkey.
Winterfest Welcomes 140 Members and Guests
Details

Category: On Our Minds
Published on

16 February 2016

Written by

Joanne Wallenstein
This letter was sent to Scarsdale10583 by Scarsdale Forum Winterfest co-chairs Linda Blair and B. Kathleen Munguia: The Scarsdale Forum welcomed more than 140 members and guests to Winterfest 2016, its eighth annual membership party at the Scarsdale Woman's Club on Saturday, February 6. Partygoers were greeted at the door by Forum president Howard Nadel as jazz pianist Angelo DiLoreto set the mood for the evening in the festive music room. Bruce Wells held court at the popular beer tasting station featuring his home brewed beers and hot dogs simmering in Yeungling Black & Tan beer for the adventurous. Plates catered a delicious buffet dinner while Forum members Merrell Clark, Neil Klein and Jim Pullman took their turns at the piano entertaining the guests. The boutique Vintage Via Carrie offered delightful vintage jewelry for sale as well as the college memorabilia of several distinguished universities. Fifteen percent of the proceeds were donated to the Forum for future public programs. The evening ended sweetly in the dessert room where guests enjoyed the home baked goodies of several Forum members and a fruit platter donated by Standing Room Only.
We thank local vendors Chat American Grill, 808 Bistro, Imagine Candy, Lange's of Scarsdale, Parkway Cafe, Serenity Nails and Steiner Sports for generously donating door prizes for the event.
The Scarsdale Forum is a 112 year old civic
organization dedicated to improving life in Scarsdale through its educational programs and activities. The Forum offers programs of interest to our community, engages in studies of the issues affecting Scarsdale and sponsors public events such as the Sunday Speaker Series. This year's Winterfest 2016 was a zero waste event thanks to the efforts of the Forum's Sustainability Committee. All Scarsdale residents are welcome to join! See: www.scarsdaleforum.com.