District Breaks Ground on New Music Room at SMS
Published: Wednesday, 14 December 2016 17:12
Joanne Wallenstein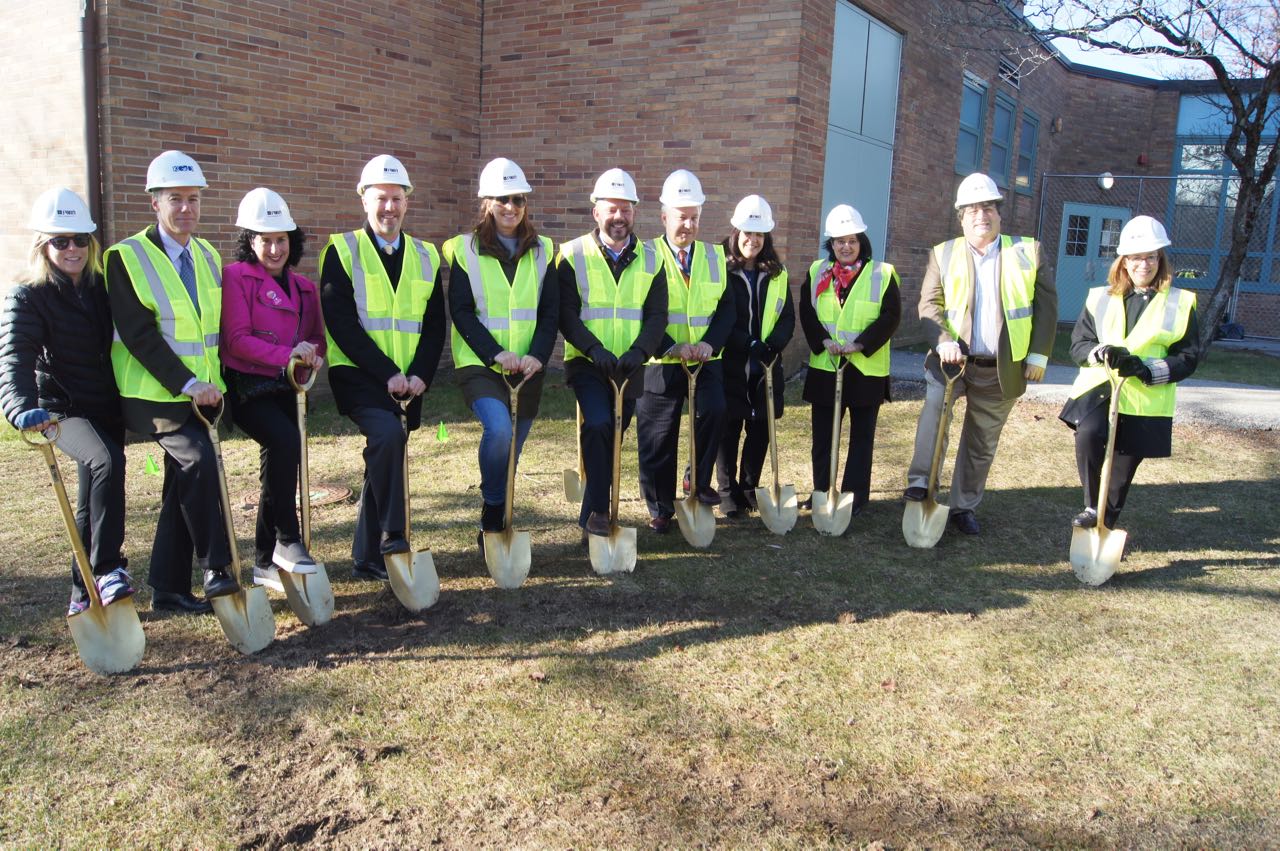 A groundbreaking ceremony was held at Scarsdale Middle School on Wednesday 12-14 to celebrate the beginning of the construction of a new instrumental music room. The new room will provide the district's young musicians with a dedicated space for orchestra rehearsals and storage of musical instruments. Construction is anticipated to be completed in time for the opening of the school year in September 2017.
This project is just one of several that were financed by an $18.2 million bond that was passed with an 86% approval rate by Scarsdale voters in December 2014. Other exciting facilities upgrades include a new learning commons, a design lab, and a fitness center at Scarsdale High School, a new library, office and entrance at Edgewood School and a new multi-purpose room and renovations to the existing multi-purpose room at Heathcote School.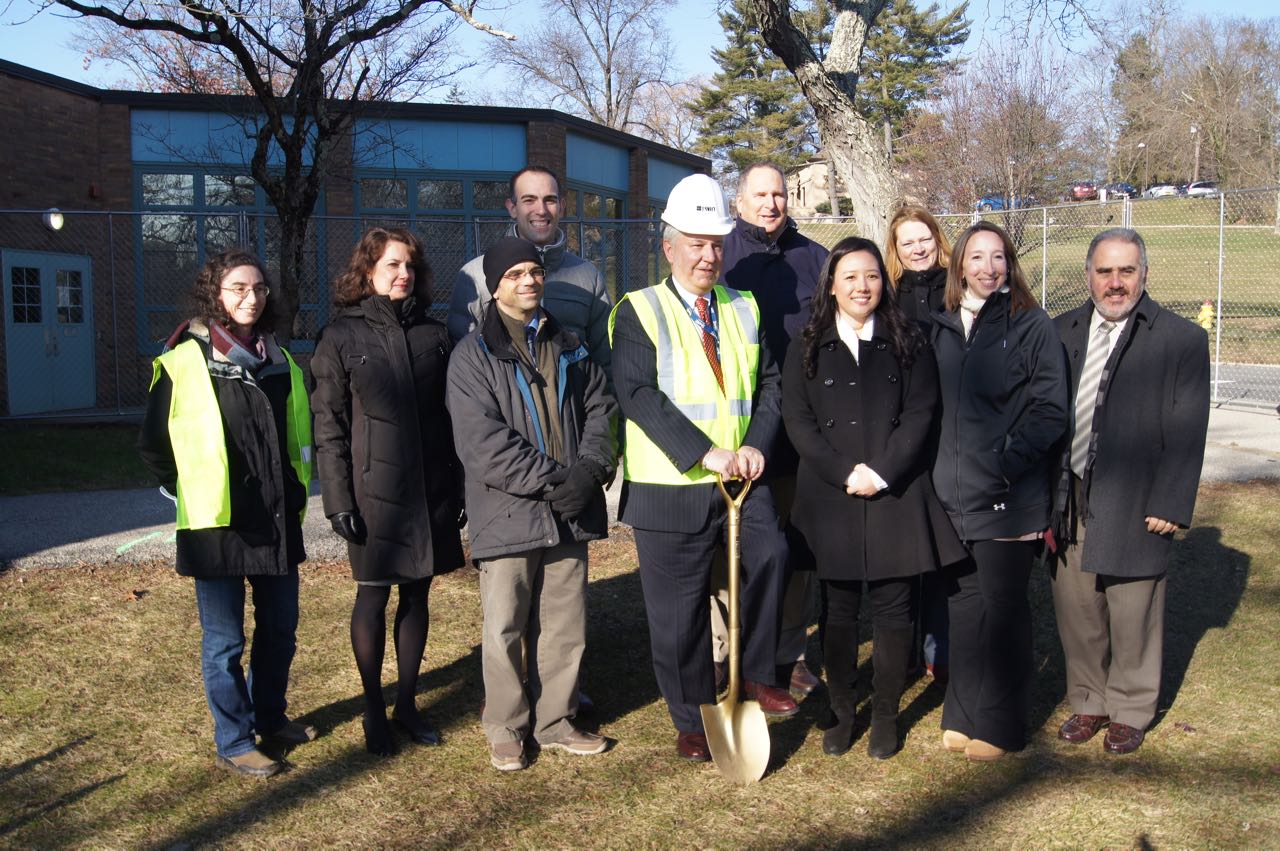 Superintendent Thomas Hagerman said "This groundbreaking is the result of the blood, sweat and tears that got us to this moment.... This is just the beginning of a lot of work to be done at the district. We have focused on curricular improvements and deferred maintenance on our facilities. This work will not just repair the school, but bolster the instrumental music program."
Assistant Superintendent Stuart Mattey said, "Its been a long road to get to this point. It's exciting to stand here and break ground." He thanked architects KG&D and construction management firm Savin, who will ensure that the job is built safely, on time and to specifications. He asked the community to bear with the district and anticipated mud, a shortage of parking spaces and a bit of traffic during the construction process.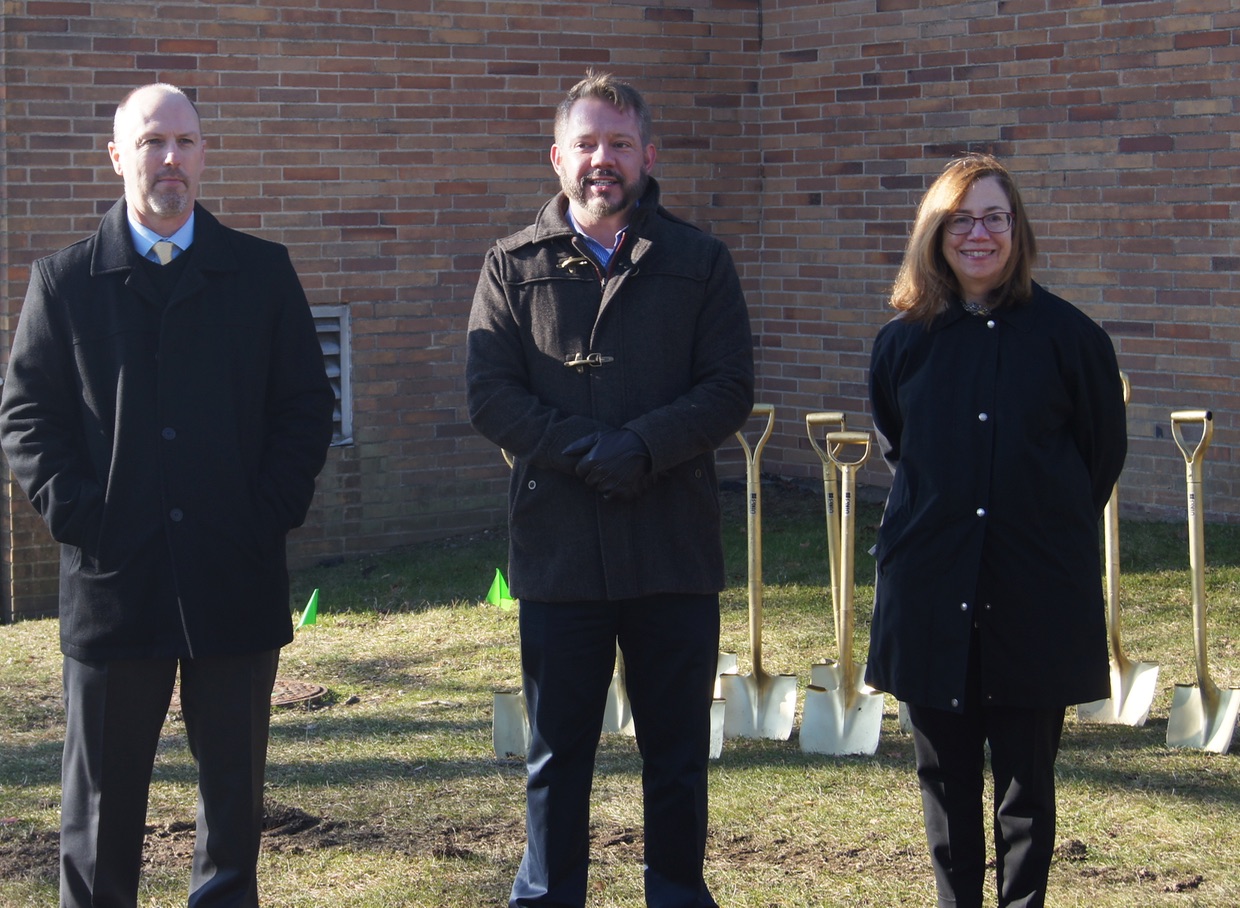 School Board President Lee Maude said "This is a great milestone. One year from now we will be inside an orchestra rehearsal room instead of rehearsing on the stage of the auditorium. How lucky are we to have a community with great ties to music and the arts." She thanked former Board Presidents Mary Beth Gose and Suzanne Seiden and the community for their support of the bond.