Rain Can't Stop the SHS Carnival
Published: Thursday, 02 May 2019 12:02
Anna Cho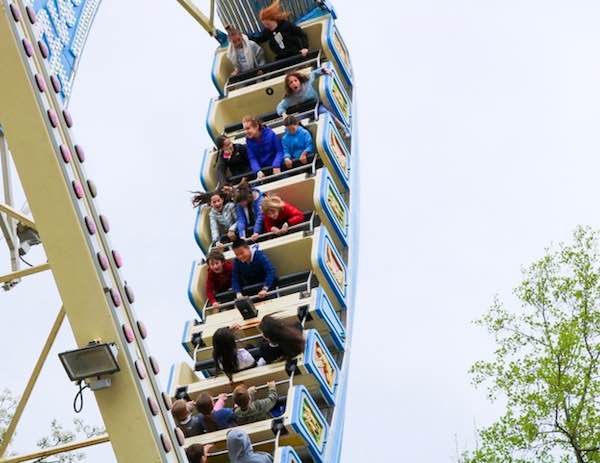 The high school carnival, traditionally a two day affair, was shortened this year due to cold, rainy weather on Friday, April 26. However, on Saturday April 27, families and students were able to enjoy all of the thrills of this year's carnival at Scarsdale High School. Parents happily took photos of their young children's gleaming faces as they rode the variety of fun rides. To satisfy everyone's growling stomachs, there was a wide variety of foods such as crunchy funnel cakes and buttery popcorn. The older kids had the opportunity to experience the stomach churning Pharaoh and Zipper, which proved to be the star rides of the carnival. Not a fan of rides? The carnival offered a selection of different booths providing many exciting games.

Multiple SHS clubs participated in the carnival by offering activities and delicious pastries to fundraise for their causes. Despite the cold and windy weather, the high school students persevered with smiles on their faces, eager to greet everyone who made their way to the booth. Student government members, including teachers, bravely sacrificed their own comfort to participate in the freezing dunk tank.

The carnival truly brought the entire Scarsdale community together, and people of all ages were able to enjoy one another's company. The carnival created many amazing experiences for both the students and the parents.