Author Abigail Pogrebin to Speak at Scarsdale Library
Date:
Thu. 16 Mar, 2017 7:30 pm - 8:30 pm
Author Abigail Pogrebin will speak about her new book, "My Jewish Year: 18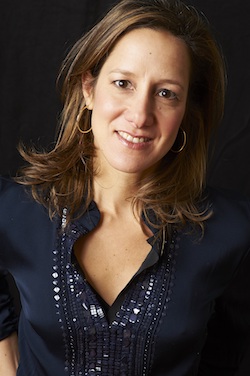 Holidays, One Wondering Jew" at Scarsdale Public Library on Thursday, March 16, at 7:30pm.
"My Jewish Year" chronicles Pogrebin's experience researching and observing every holiday in the Jewish calendar. Released this month, it's a poignant, funny, and thoughtful take on finding modern-day meaning in ancient rituals. Combining a treasure trove of information with personal anecdotes, Pogrebin's spiritual journey is moving and inspiring.
Abigail Pogrebin also wrote "Stars of David: Prominent Jews Talk about Being Jewish" and "One and the Same." Previously, she was an Emmy-nominated producer for shows including Charlie Rose and 60 Minutes. Currently, she moderates a blockbuster interview series at the JCC in Manhattan called "What's Everyone Talking About," with such guests as Malcolm Gladwell, Nicholas Kristof and Mario Batali. She is also the President of Central Synagogue.
"We are looking forward to having Abigail Pogrebin share her unique experience at the library," said Library Director Beth Bermel. "I think that the insight she gained while pursuing a greater knowledge and understanding of the Jewish faith is one that will be of great interest to our community."
This program is free and open to the public, but registration is required as space is limited. Copies of "My Jewish Year" will be available for purchase and signing. To register, visit scarsdalelibrary.org, or call the Reference Desk at 914-722-1302.