Navigating Today's Markets With Liz Ann Sonders
Date:
Mon. 22 May, 2017 7:00 pm - 8:00 pm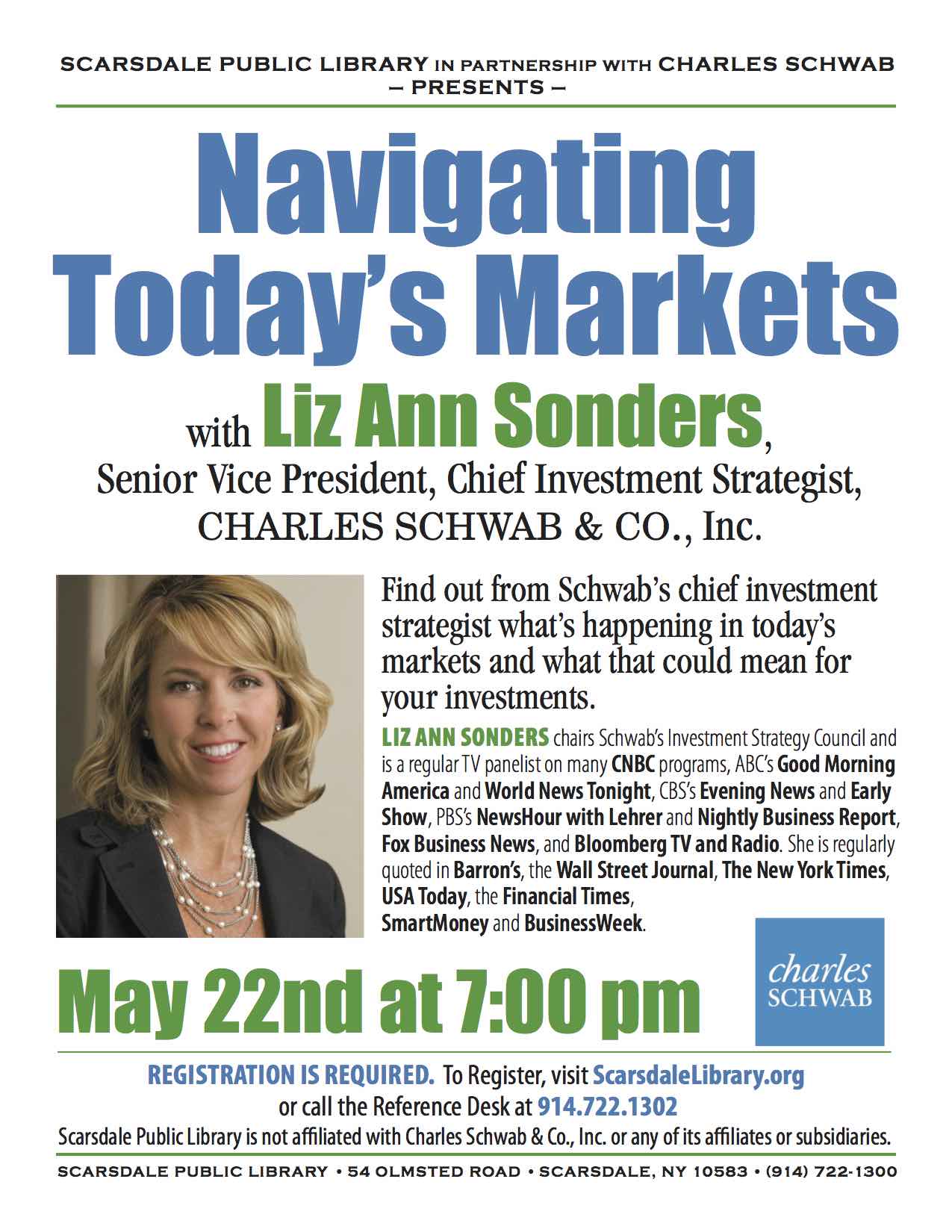 Liz Ann Sonders, Senior Vice President and Chief Investment Strategist at Charles Schwab & Co., Inc., will speak at the Scarsdale Public Library on Monday, May 22nd at 7:00 p.m.

Liz Ann Sonders is a leading voice in the financial services industry. She is a frequent guest on CNBC, Fox Business News, Bloomberg TV and many other television programs. Additionally, she is regularly quoted in publications including Barron's, The Wall Street Journal, The New York Times, and Business Week.

Ms. Sonders' talk is entitled "Navigating Today's Markets." She will share the latest market and economic analysis, current market trends, and discuss key issues on investors' minds. The program will be a moderated discussion and will include an opportunity for audience questions.

This program is free and open to the public; registration is encouraged at the library website, or by calling the Reference Desk at 914-722-1302.