Casino Night in Support of Scarsdale Library
Date:
Fri. 8 Dec, 2017 7:30 pm - 10:30 pm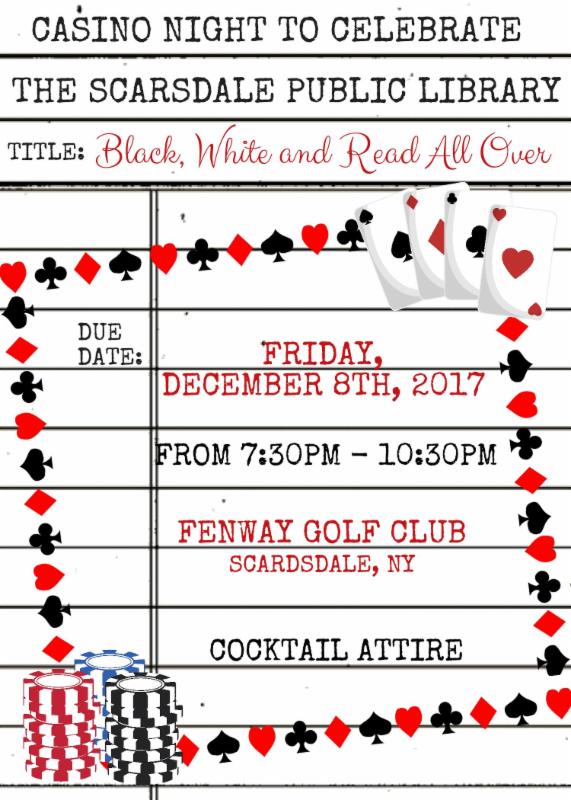 Casino Night will feature a full open bar, food and dancing and gambling at Fenway Golf Club.

Click here for more information and tickets.

Proceeds from Black, White and Read All Over will benefit the Campaign for the Scarsdale Library as we seek to transform the Library into an accessible, vibrant and flexible space for the Scarsdale community.