Winter Festival Tasting at Zachys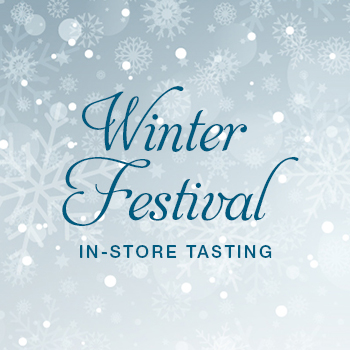 Friday, December 1 ˑ 4:00pm - 7:00pm
Winter Festival Tasting
Join Zachys for a delightful tasting through the European countryside! They will be featuring selections from France, Italy and Portugal.
France:
Though famous for their value-driven village level wines, Louis Jadot produces amazing Premier and Grand Cru wines, to boot. We will be sampling a wide variety of Beaujolais and Burgundies just to give you a taste of all that Jadot is capable of. The range offered by the terroir of Burgundy is what makes the reds and whites so versatile when it comes to food pairing during the holiday season. Let Zachys give you a tour and open your eyes to some heavenly combinations.
Italy:
Looking for something heavier and richer to cozy up to? Come and taste two top sellers: Sette Ponti's Crognolo and Tenuta San Guido's Guidalberto. The 2015 Guidalberto originally received a 94-point rating from James Suckling, which he has since been upgraded to a 95, dubbing the wine "Fantastic" and "Best ever." This delightful Tuscan blend is a steal.
Portugal:
In 1692 an English merchant by the name of Job Bearsley founded a wine business in Portugal; 325 years later this little company has grown up to become the internationally acclaimed Taylor Fladgate. Port is often overlooked as many people think it's just an after dinner drink. Give Port another chance as its sweetness pairs magically with a salty cheese like Brie or Stilton; opposites truly do attract!