Conversation and Class with Yoga Master Tao Porchon-Lynch
Date:
Wed. 28 Feb, 2018 9:30 am - 12:00 pm
Duration:
2 Hours 30 Minutes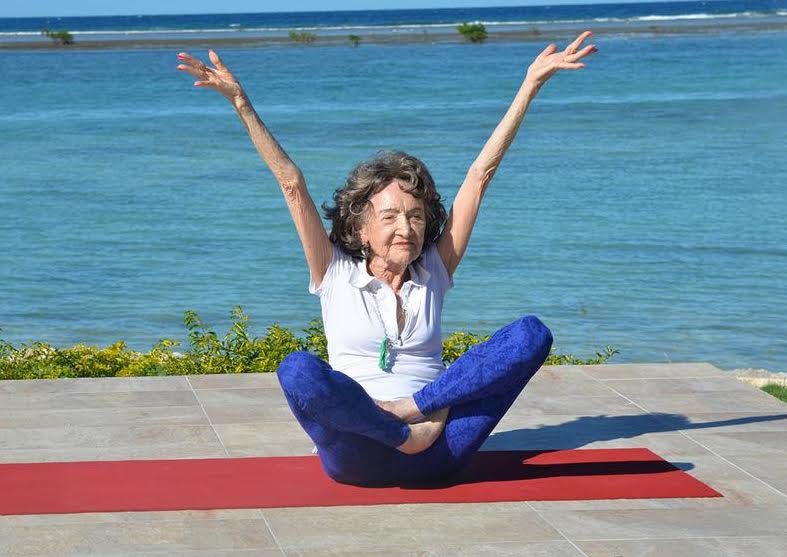 What: Conversation and Class with Yoga Master Tao Porchon-Lynch
When: February 28, 2018, 9:30 AM- 12:00 PM
Where: Congregation Emanu-El of Westchester in Rye, New York (2125 Westchester Avenue, Rye, NY)
Contact Information: Audrey Stein, (917) 441-3746
Join DOROT Westchester for a morning with renowned 99-year old yoga master Tao Porchon-Lynch. To begin the event, Tao will lead the group in a yoga class—accessible to those at all levels. Following the class, she will share her journey through multiple continents as a World War II French Resistance fighter, actress, model, producer, author, activist, and entrepreneur, while teaching her approach to overcoming obstacles and living mindfully.
At 99, Tao is the world's oldest yoga instructor. She still teaches six to eight classes a week and leads programs across the globe. Once coined a "real-life Forrest Gump," she has participated in countless historic events over nearly a century. Tao has crossed paths with the likes of Mahatma Gandhi, General Charles de Gaulle, Ernest Hemingway, Elizabeth Taylor, Marilyn Monroe, and Fred Astaire. Since founding the Westchester Institute of Yoga in 1982, Tao has trained and certified hundreds of yoga instructors.
Light refreshments will be served between the class and the conversation; attendees should bring a yoga mat. The couvert for this event is $50. Register online here.
About DOROT Westchester
DOROT Westchester is dedicated to alleviating social isolation among older adults by providing services to help them live independently as valued members of the community. For more than four decades, DOROT has been an innovative leader in the fields of aging services and volunteerism. For more information about the event and DOROT Westchester, please contact Audrey Stein at (917) 441-3746.