One River School of Art + Design Student Show Exhibition
Start Date:
Saturday, June 15, 2019 5:00 pm - 7:00 pm
One River School of Art + Design Hartsdale Hosts First Spring Student Show Exhibition June 15 - June 29, 2019
Opening Reception June 15th 5:00 - 7:00pm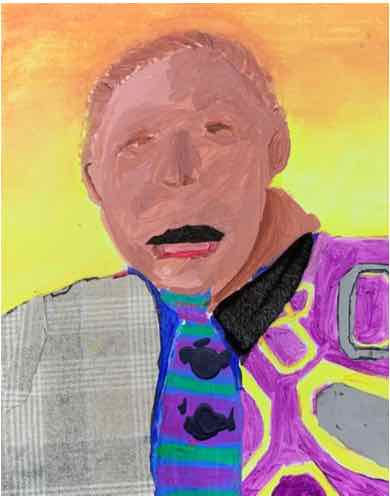 One River School of Art + Design hosts its first spring and second-ever student art exhibition in its Hartsdale gallery from June 15 - 29, 2019.
More than 180 works in an array of media from sculpture and digital art to oil painting and charcoal will be on display by adult, teen, and child students. One River School's educational philosophy of looking to contemporary artists to encourage creative thinking, careful looking, and self-expression is evident in the students' work. The exhibition will be held in One River's lobby gallery and adjacent studio spaces.

At the exhibition, viewers can admire K-2nd graders' eccentric, vibrant landscapes inspired by the works of Erik Parker and teens' abstracted portraits of cultural figures inspired by Mark English. In addition, projects completed in One River's digital art and design classes will be displayed as well as multimedia works by adult students. Students hail from diverse backgrounds and are predominantly from Westchester County in towns ranging from Yonkers and Dobbs Ferry to Ossining and Chappaqua.
At One River, students are not only encouraged to develop their identities as artists, but also to form close-knit relationships with their teachers who are all practicing artists themselves. Aron Johnston, Director of Education, comments, "I have been making and teaching art for nearly 30 years and am never more excited than when I see a show come together, especially when I see the next generation of artists engaging with and grasping tools and techniques related to art's personal and expressive language. Our students have been working hard for the past few months to realize unique interpretations to the artistic challenges we put before them every week. I am always amazed by their results and feel very fortunate that I can be part of growing the next generation of creative problem solvers, also known as artists ."
One River School Director, Jennifer Berry, adds "The student art exhibition is the perfect way to kick off summer while introducing the liveliness and talent of One River's students to their very own community."



Members of the community, educators, artists, and their families are welcome to the opening reception on Saturday, June 15, from 5:00PM - 7:00PM . To celebrate One River students' hard work and dedication, festivities will also include games and collaborative art projects.
One River's Hartsdale address is 112 S Central Ave, Hartsdale, NY 10530.