Kate Stempel, Author of "Sprinkles" to Read at Bronx River Books
Date:
Thursday, October 17, 2019 5:00 pm - 6:30 pm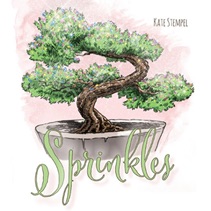 Children's book author Kate Stempel will do a reading from her new book Sprinkles at Bronx River Books at 37 Spencer Place in Scarsdale on Thursday October 17 from 5-6:30 pm. Cupcakes from The Snackery will be served. The book is targeted for kids ages 7-11 and parents and children are encouraged to attend this free event.
Sprinkles is a feel good story about a young girl who develops a friendship with an elderly neighbor through mini cupcakes and bonsai trees, expressing the importance of compassion and kindness.
Sky, a young baker extraordinaire, is selling her famous cupcakes to raise money for the local animal shelter where she found her beloved dog, Cocoa. Everyone is crazy about Sky's cupcakes. Everyone, that is, except Mr. Conway. Can Sky and Cocoa help a lonely elderly man find a reason to smile again? Join Sky and Cocoa as they explore how the smallest gestures in life can have the greatest impact and how friendship comes in all shapes and sizes.
Mini cupcakes, mini trees, and mini moments combine to form the perfect recipe for life lessons as Sky and Cocoa learn about the power of friendship, responsibility, and what it means to give back to the community. SPRINKLES will delight girls and boys by teaching them to imagine, smile, and show compassion.
About the Author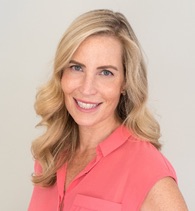 Growing up in the suburbs of New York, Kate wrote her first story (Just Being Emily) at the age of nine, and she hasn't stopped writing since. She graduated from University of New Hampshire and lived in New York City for many years working in the online advertising sales world before settling down with her husband to raise their family. Kate knows firsthand the importance of caring for others, having volunteered with Citymeals on Wheels, delivering food to homebound elderly and actively volunteering at local animal shelters. She lives in New York with her husband, two children, and two Siberian huskies, Ridley and Bella Blue.
See more here: SprinklesTheBook.com.