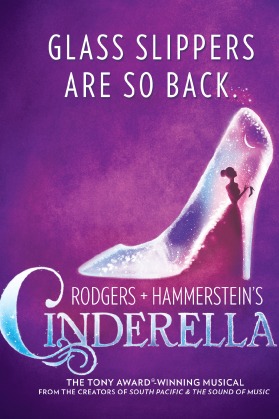 Brign the family to see Cinderella, on stage at Scarsdale High School: Performances will be in the Scarsdale High School auditorium on Friday, November 22nd and Saturday, November 23rd at 7:30 pm, and Sunday, November 24th at 2:00 pm.
Tickets are available at shscinderella.surge.sh or at the door.

Cinderella follows the story of Ella, a girl treated poorly by her stepmother and stepsisters. Things are looking grim in the castle - Sebastian has been taking away land from the poor. Looking to distract revolutionaries such as Jean Michel, Sebastian plans to throw a ball to find Prince Topher a husband. Undergoing a magical transformation from her fairy godmother Marie, Ella makes it to the ball and falls in love with Topher, only to run away at midnight before the magic that created her gown expires. Meanwhile, Ella's stepsister, Gabrielle, falls in love with Jean Michel despite being set up to marry Prince Topher, and Ella's other stepsister, Charlotte, struggles to understand why Prince Topher could possibly not want to marry her.
Throughout the show, we see Ella grow into her own and help Topher see the cruel actions that Sebastian has been undertaking under his name. Cinderella provides a message of unrelenting hope and optimism to its audience.
Categories
Powered by JCal Pro - the Joomla Calendar