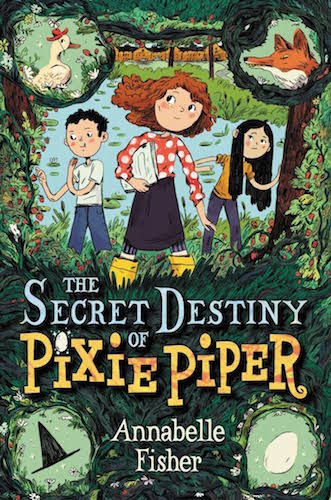 The Scarsdale PT Council is excited to announce that the Twenty Second annual Young Writers' Workshop will take place on Saturday, March 25th from nine until noon at the Scarsdale Middle School. Once again, this promises to be a fantastic morning. We are delighted to offer many new and interesting workshops, as well as some favorites from the past.
The morning will begin with a keynote presentation from Annabelle Fisher. What do a poisoned cup of tea, a thirteen-year-old car thief, a lizard-like bus bully, and a fifth grade descendant of Mother Goose have in common? The kids will find out when author, Annabelle Fisher, discusses how she turned some not so funny, real life experiences into humor and how young writers can too. Annabelle is currently writing her latest book THE SECRET DESTINY OF PIXIE PIPER, which reviewers have called "entertaining," "fresh," "creative," and "pretty darn charming." A sequel, PIXIE PIPER AND THE MATTER OF THE BATTER, will be released in May. Check out her website: 
Fisher will be joined by more than 25 top creative professionals from the New York area who will share their talents with students. This year, we're proud to welcome professionals from the worlds of publishing, journalism, technology, music, advertising, art and much more who will teach 30 workshops. These experts will help students develop skills in a wide range of media, from fashion and food reviewing, screenplay composition and commercial scripting, to criticism, story and character development and the art of the interview.
Registration is open online at www.young-writers-workshop.eventbrite.com for all Scarsdale residents from 3-5 grades.
It's Dr. Seuss's birthday and the Scarsdale Public Library is having a spectacular "Seuss Is Loose" celebration with the popular Miss Gigi and the Lend Me a Hand Band with Seuss songs and fun on Saturday, March 25, at 11 a.m. Theodor Seuss Geisel, who wrote and illustrated under the pseudonym Dr. Seuss, was born on March 2, 1904, in Springfield, MA. The program is for children 2 and up.
Categories