Technion 101 Intro to the Technion Israel Institute of Technology
Presented by Matt Bernstein
Friday March 29, 2019
6:15 p.m. - Shabbat Service
7:00 p.m. - Dinner; Brotherhood and Women of SSTTE Members: $36pp by March 27, $42 at the door. RSVP HERE or send an email to brotherhood@sstte.org
7:45 p.m. - Speaker and Discussion: Talk given by Matt Bernstein on Technion , the MIT of Israel and their incredible influence on Israel's development in science, medicine, agriculture and the military.
More about Technion
The American Technion Society supports visionary education and world-changing impact through the Technion-Israel Institute of Technology. Our investments in the Technion's growth and innovation advance critical research and technologies that serve the State of Israel and the global good.
The story of Israel is intertwined with the story of the Technion. From 1924 with 16 students mainly in road building, the Technion essentially built the country - even before Israel was a State. Technion engineers were responsible for the nation's infrastructure, including roads, housing for immigrants and the water carrier system. In later years it launched Israel's aerospace industry and played a vital role in Israel's defense, and drove the country's evolution from an exporter of oranges to exporter of software. Today the Technion continues to provide leading-edge technologies in medicine, energy, computer science and more both in Israel and around the globe. READ MORE
This program was made possible by Matt Bernstein, a former congregant and son of former Scardale Synagogue president Steve Bernstein. Matt Bernstein is an Associate Director of Development for the American Technion Society. Growing up in Edgemont Matt attended Scarsdale Synagogue Temples Tremont & Emanu-El for Hebrew School and his Bar Mitzvah. A main accomplishment during this time period was that Matt and his Scarsdale Tremont basketball team won multiple Jewish league championships in the early 90's all coached by his father and past president Steve Bernstein. Matt was lucky to play football on a fantastic high school team, win 3 state championships and be named Class C Player of the Year in 1999 and 2000. He took his skills to the University of Wisconsin where he played football for the Badgers and graduated with a history degree. Matt also holds a Masters in Elementary Education. In 2006 Matt was inducted into the National Jewish Hall of fame. He lives in New York with his fiancé Ali and loves being part of such a great company and community.
Scarsdale Synagogue Temples Tremont and Emanu-El
2 Ogden Road
Scarsdale, NY 10583
914.725.5175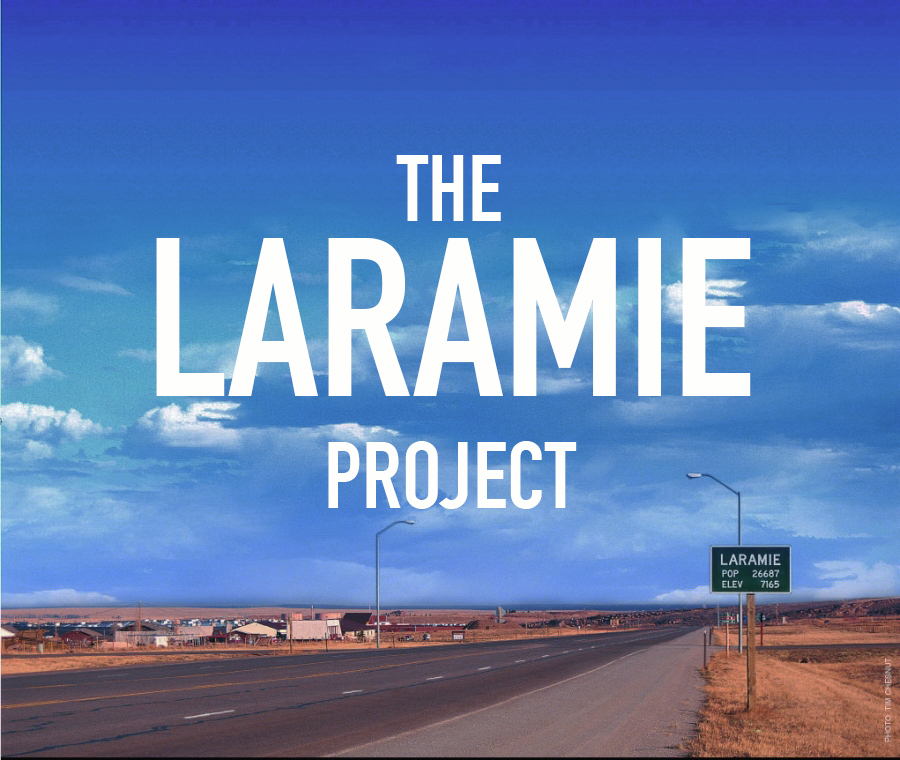 The Scarsdale High School Drama Club will present, their spring play, The Laramie Project on Friday March 29 and Saturday March 30 at 7:30 pm.
The Laramie Project is a documentary-style play that analyzes the death of Matthew Shepard, an openly gay college student who was brutally murdered because of his sexual identity. The play was created by playwright/director Moisés Kaufman and members of the Tectonic Theater Project.
The theater group traveled from New York to the town of Laramie, Wyoming - just four weeks after the death of Shepard. Once there, they interviewed dozens of townspeople, collecting a wide array of different perspectives. The dialogue and monologues which comprise The Laramie Project are taken from interviews, news reports, courtroom transcripts, and journal entries.
The interviews delve into the reactions of people who knew Matthew, people who knew his murderers, and other citizens of Laramie who perhaps did not personally know Matthew or his murderers personally, but can still speak about the reactions of the town as a whole.
Performances will be in the Scarsdale High School auditorium on Friday, March 29th and Saturday, March 30th at 7:30pm. Tickets are available at scarsdalelaramie.eventbrite.com or at the door.
Categories
Powered by JCal Pro - the Joomla Calendar