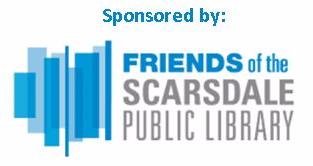 Tuesday, June 25, 11:30am at Shaarei Tikvah located at 46 Fox Meadow Rd in Scarsdale
Ages birth to 5 years.
Discover the violin in this fabulous child friendly concert.
Online registration is required.
Please do not bring food or drinks into the program.
Parking is in front of the building.
The Committee for Historic Preservation of the Village of Scarsdale will meet on Tuesday, June 25, at 8:00pm to consider an application to demolish a house, pool, and fence at 54 Bradford Rd, adjacent to Quaker Ridge Golf Course. The meeting will be held at Village Hall, 1001 Post Rd, in the Third Floor Meeting Room. The public is invited to attend.
Categories
Powered by JCal Pro - the Joomla Calendar