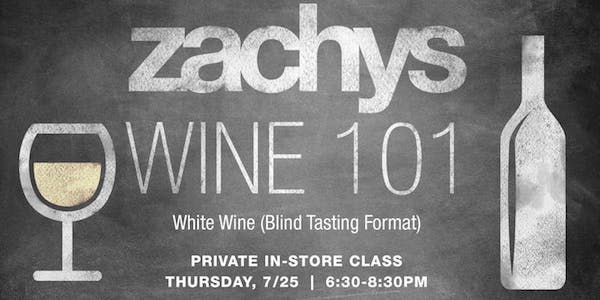 White Wine: How do you differentiate between all of them? You know the common ones but how can you separate them between each other? Are you a fan of Chardonnay, Sauvignon Blanc, or Pinot Grigio? Or maybe Torrontés, Assyrtiko or Albariño are what you search for? Some are the most common grapes in the world, you've had a million times, while others might fall into the background but are what you've been searching for. It can be hard to keep up! Let Zachys help you become the expert with our Wine 101 Series: White Wine – All Summer Long.
What you will learn:
What are some of the most common grapes?
What are the differences between each?
How does the same varietal taste from different regions?
What to Expect:
An in-depth discussion on the varieties of white wine
A tasting flight of six wines from around the world presented in a fun (no pressure!) blind tasting format
Cheese and charcuterie selections
Level:
All beginner and intermediate level enthusiasts welcome
When:
Thursday, July 25th, 2019
From 6:30 to 8:30 PM
Where:
Zachys Wine and Liquor
16 East Parkway
Scarsdale, NY 10583
Cost per person: *$35
*All fees are for educational materials
This year is the 50th Season of the Westchester Band. The Westchester Band will be holding seven free concerts in Chase Park over the summer, at 8:00pm. In case of rain, the concerts will be moved to the Scarsdale High School Auditorium at 8:00pm. Alan Hollander will be conducting the band for his 19th year. The band is comprised of students, amateurs, and professional musicians. They will play a wide variety of music such as major classical works, opera, Broadway show tunes, movies, popular, rock and roll, big band, jazz, Name That Tune, and more. Bring a picnic lunch and prepare for a night of amazing music!
Categories
Powered by JCal Pro - the Joomla Calendar