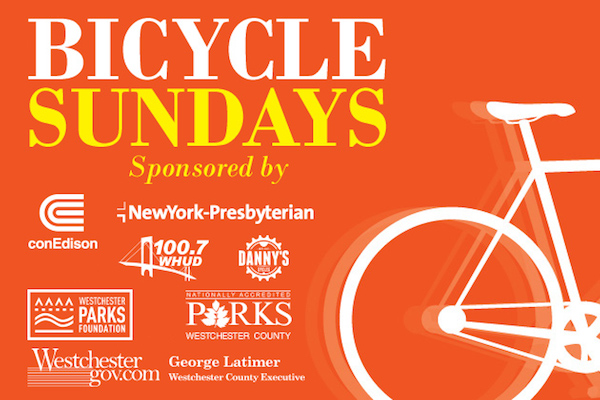 Bicycle Sundays, a Westchester County Parks program, is sponsored by Con Edison, New York Presbyterian Hospital, the Westchester Parks Foundation and Danny's Cycles, with support from WHUD.
During Bicycle Sundays, the parkway is open exclusively for bicyclists, in-line skaters, scooters, walkers and joggers from Exit 22 at the Westchester County Center to Exit 4 at Scarsdale Road in Yonkers. The round-trip distance is 13 miles. The road is closed to automobiles in that stretch of parkway. Admission is free. Parking at the County Center lot in White Plains costs $8.
The program is held from 10 a.m. to 2 p.m.
For additional information please contact Westchester County Parks at (914) 864-PARK or visit parks.westchestergov.com.
Categories
Powered by JCal Pro - the Joomla Calendar