Weekly View
Sun. 13 Aug, 2017 - Sat. 19 Aug, 2017
Sunday, August 13, 2017
TAG SALE
18 WITHINGTON ROAD
Friday, Saturday and Sunday
AUGUST 11, 12 and 13
11AM-4PM
Moving at the end of the month. Many items that are in very good shape will not be making the move and need to go including:
• Large Kitchen table (with removable leaf) & chairs
• Brown leather sofa & love seat
• Gray fabric sofa
• Brown leather swivel chair
• Rattan chair
• Armoire
• Wood and glass cabinet
• Bookcase
• TV stand for 52 inch Flat Panel TV
• Lamps
• Filing cabinets
• Marble end tables
• Books...including children's books
Monday, August 14, 2017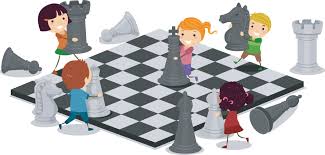 Chess for Children with John Gallagher, the popular hour of instruction and play for those in the first grade and older, will have four sessions in August at the Scarsdale Public Library.
Sessions will be held at 6:30 p.m. on the following Mondays: August 7, 14, 21 and 28. Tickets will be given out starting at 6:00 p.m. to the first 30 children who arrive.  No exceptions to the age limit.
Tuesday, August 15, 2017
Wednesday, August 16, 2017
Thursday, August 17, 2017
Friday, August 18, 2017
Saturday, August 19, 2017
The monthly book club that discusses books with the theme "Words Around the World" will meet on Saturday, August 19, at 11 a.m. Led by Wendy Archer, the library's Adult Services Manager, the group will discuss "A Gesture Life" by The New York Times best-selling author Chang-rae Lee.

"A Gesture Life" is the story of a Japanese man of Korean birth who epitomizes the decorous values of his New York suburban town. As the novel unfolds, his life begins to unravel as we learn the mystery that shaped the core of his being: his terrible, forbidden love for a young Korean Comfort Woman when he served as a medic in the Japanese army during World War II.

To register for the session and reserve a copy of the book go to the library website, scarsdalelibrary.org, or call the Reference Desk at 914-722-1302.
Categories