Weekly View
Sun. 17 Sep, 2017 - Sat. 23 Sep, 2017
Sunday, September 17, 2017
Are you a non-Jewish parent raising Jewish children?
If so, then this group is for you (come alone or with your spouse/partner)!

Helping Families Create New Traditions...
The goal of this program is for Parents' Circle to help families create new traditions, boost parental confidence, and provide a deeper understanding of Jewish holidays and rituals. Naturally, the interests of the group will help guide the learning and content.
Year Long Offering to Begin September 2017 at Scarsdale Synagogue
The year-long series of Parents' Circle meets one Sunday per month from 9:30 to 10:45 a.m. Non-Jewish parents are invited to attend alone OR with their spouse/partner. There is no charge for this class. We will exchange ideas, share our stories, and journey together as we explore the Jewish holidays, traditions, rituals and values.
Sunday Dates for 2017-2018; 9:30 - 10:45 a.m.
September 17
October 15
November 19
December 17
January 21
February 11
March 11
April 15
About the Facilitator
Donna Vitale Ruskin, Scarsdale Synagogue's immediate past president, will facilitate this group. Donna raised three sons in a mixed religious marriage and used Jewish values to inform her parenting. She brings her skills as a facilitator and advocate to this new group. Members of our clergy team will also be joining this group from time to time for particular learning opportunities.
Space is Limited! RSVP TODAY!
If you would like to be assured a space, please RSVP at bit.ly/parentscircle10583. You can also call the synagogue office at 914-725-5175 for more information.
Scarsdale Synagogue is a reform Jewish synagogue located at 2 Ogden Road, Scarsdale, NY 10583. 914.725.5175. www.sstte.org
Event: Bicycle Sundays co-sponsored by Con Edison, New York-Presbyterian Hospital
Where: Bronx River Parkway from Westchester County Center in White Plains, south to Scarsdale Road in Yonkers.
When: Sundays in May, June and September
Presented By: Westchester County Parks
Sponsors: Westchester Parks Foundation, Con Edison, New York-Presbyterian Hospital and Danny's Cycles and Organic Pharmer, with support from radio station 100.7 WHUD.
For more information click here or call (914) 864-PARK.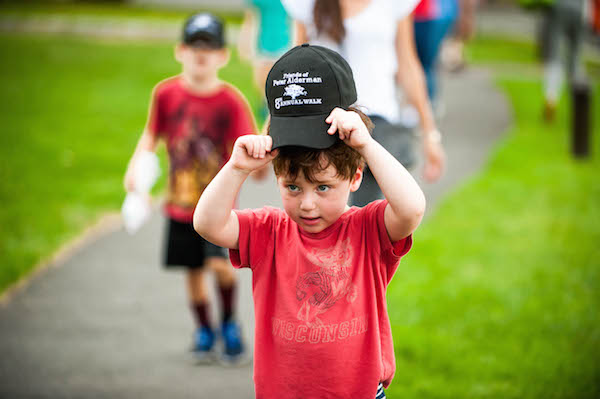 Come to the family friendly annual Friends of Peter C. Alderman Walk and Carnival, Sunday Sept 17 at Fenway Golf Club from 3 to 7PM. We'll have games, music and barbecue, a video game truck, human-sized hamster balls, an obstacle course, and much more! Bring the family for some end of summer fun and support a good cause at the same time – money raised will support mental health treatment and recovery for survivors in post-conflict zones. Tickets starting at just $35: http://bit.ly/FOPATix17
Scarsdale Cut Scouts Pack 440's Annual Klondike

Come learn about scouting! Games, crafts and more. All boys from kindergarten through 5th grade (and siblings) are invited. To be held on September 17th, from 4-6 pm at Hitchcock Church (our pack itself is non-denominational). For further information contact Midori at nymdori@aol.com or Heather at hroitb@aol.com.

Note: This is not a drop off event. Children must be accompanied by an adult.
Monday, September 18, 2017
Two sessions of coloring for adults will be held at the Scarsdale Public Library in September. Scarsdale residents can join their friends and neighbors for a relaxing interlude of coloring and music in an activity that has become a popular trend to relieve stress.
Sessions will be held on Saturday, Sept. 9, at 2 p.m. and Monday, Sept. 18,at 6:30 p.m. The library will provide materials and sweets; attendees can bring their own supplies.
Registration is required at the library website, scarsdalelibrary.org, by phone 722-1300, or in person.
Tuesday, September 19, 2017
Wednesday, September 20, 2017
Thursday, September 21, 2017
Friday, September 22, 2017
Saturday, September 23, 2017
Enjoy a day of roaming from seller to seller looking for some special finds as you "shop 'til you drop" at Saxon Woods Garage Sale, Saturday, Sept. 23, 9 a.m. to 3 p.m. at Saxon Woods Pool in White Plains.

Nearly 100 individuals and families will be selling their unwanted items, such as clothing, household items, electronics, accessories, jewelry, furniture, toys, books and sporting goods.

Admission and parking for shoppers at the Saxon Woods Garage Sale are free. Rain date is Sunday, September 24.

Saxon Woods Pool is located at 1800 Mamaroneck Avenue in White Plains.

For more information, go to parks.westchestergov.com or call the park at (914) 995-4480.
Categories