Weekly View
Sun. 19 Nov, 2017 - Sat. 25 Nov, 2017
Sunday, November 19, 2017
Monday, November 20, 2017
Thanksgiving Pairing Series: Powell & Son + More!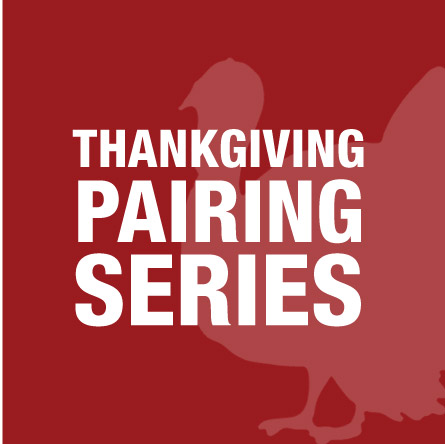 Monday, November 20 ˑ 4:00pm - 7:00pm
Don't let bad wine ruin your Thanksgiving feast!
Join Zachys Monday, November 20 from 4-7pm, was they feature the breathtaking wines of Powell & Son! Powell & Son is one of Australia's rising stars. Their inspiration for winemaking has its roots in France's Rhône Valley and their wines are made from the classic Rhône varietals: Shiraz, Grenache and Mataro. The Powell philosophy is that a great wine is made in the vineyard, and they produce unique and expressive wines from their most prized vineyards throughout the Barossa.
We are not alone in our love for the wines of Dave and Callum Powell. Lisa Perotti-Brown of Robert Parker's Wine Advocate is also a fan and notes, "The overall result for the Powell & Son reds was spectacular, producing wines of extraordinary intensity, complexity and balance. And in case you're thinking you need another high-octane, Aussie fruit bomb like a hole in the head, think again. This are bright, intense, polished wines crafted with elegance and great poise. The only downside is the small quantities." These wines will pair well with your Thanksgiving feast!
See featured wines and learn more: 

Zachys
16 East Parkway
Scarsdale, NY 10583

Tuesday, November 21, 2017
Thanksgiving Pairing Series: New World Wonders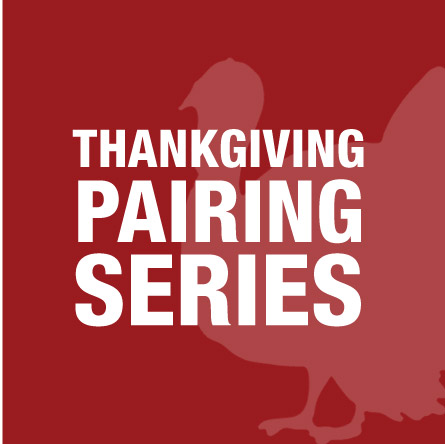 Tuesday, November 21 ˑ 3:00pm - 6:00pm
Zachys' Thanksgiving Pairing Series continues! If you are looking for some bright acidity to revitalize your palate, Zachys has three excellent whites from the new world for you to taste. The highly decorated King Estate Acrobat Pinot Gris from Oregon is "flat-out delicious" and "the depth and complexity are phenomenal" according to Wine Enthusiast. For those seeking something a bit richer but without the oak and butter, the Mer Soleil Silver is a must try. This unoaked California Chardonnay is light on its feet and shows bright nectarine and peach notes.
Learn more by visiting Zachys.com here.
Zachys
!6 East Parkway
Scarsdale, NY 10583
Thanksgiving Pairing Series: Bubbles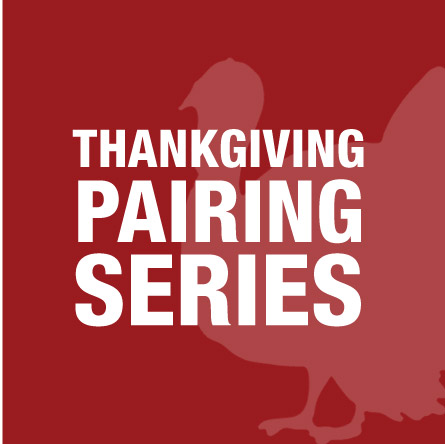 Tuesday, November 21 ˑ 4:00pm - 7:00pm
Join Zachys Tuesday, November 21 from 7-7pm for bubbles! Because every holiday needs a little sparkle. "Schramsberg Sets the Pace" for Champagne-styled sparkling wines from California. The vineyard still uses centuries-old practices for their delightful wines, including hand-harvesting and, most importantly, Méthode Traditionelle, the labor-intensive and costly process whereby wine undergoes a secondary fermentation inside the bottle, creating bubbles. This is the same process used by Pierre Sparr of Alsace for their Cremant Rose, which makes an excellent aperitif to awaken your palate for a delicious Thanksgiving dinner. Learn more here:
See list of wines:

Zachys
16 East Parkway
Scarsdale, NY 10583

Wednesday, November 22, 2017
Thanksgiving Pairing Series: California Classics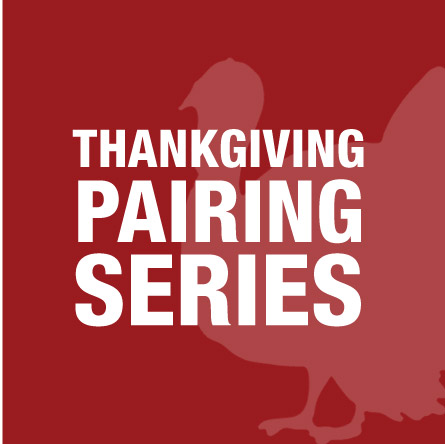 Wednesday, November 22 ˑ 4:00pm - 7:00pm
Join Zachys Wednesday, November 22 from 4-7pm for the final installment of their Thanksgiving Pairing Series. They will be highlighting two of the most classic pairings for turkey: Pinot Noir and Chardonnay from California. Featured producers include Talbott, William Hill, and MacMurray Ranch.
For those enjoy a big, bold Cabernet, the 2015 Louis Martini Alexander Valley Cabernet HAS ARRIVED. This wine has yet to be rated, but if you recall, the 2014 vintage received an astounding 97 Points from Robert Parker. 
Learn more here and see a list of wines.

Zachys
16 East Parkway
Scarsdale, NY 10583
Thursday, November 23, 2017
Friday, November 24, 2017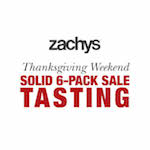 Taste the Wines of Zachys' 6-Pack Case Sale
Friday, November 24: 4pm –7pm

What is the best way to learn just how good some of the 70+ selections are in Zachys' annual Black Friday Solid Six Pack Sale? By tasting them of course! Zachys' has selected a dozen of their favorites from the sale and we will have 6 of them open for tasting from 4pm to 7pm on Friday and noon to 4pm Saturday.
Friday, 11/24 from 4-7pm:
Fonzone Greco di Tufo 2016 (93JS)
Fonzone Fiano Di Avellino 2016 (93JS)
Feudo Maccari Family and Friends Riserva 2016 (92JS)
Antinori Il Bruciato Guado Al Tasso 2015 (93JS)
Tenuta San Guido Le Difese 2015 (92JS)
Felsina Fontalloro 2013
Saturday, November 25, 2017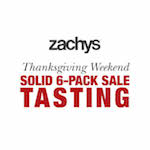 Taste the Wines of Zachys' 6-Pack Case Sale
What is the best way to learn just how good some of the 70+ selections are in Zachys' annual Black Friday Solid Six Pack Sale? By tasting them of course! Zachys' has selected a dozen of their favorites from the sale and we will have 6 of them open for tasting from noon to 4pm Saturday.

Saturday, 11/25 from 12-4pm:
Mer Soleil Silver Unoaked Chardonnay 2014 (90WS)
Bookster Pinot Noir 2015
Chateau Saint-Roch Cotes du Roussillon Chimeres 2014 (90-92WA)
Chateau Puech-Haut La Closerie du Pic Rouge 2014
Joanin Becot 2012 (91WE)
Ester Nin Planetes de Nin Priorat 2014 (94WA)
Categories